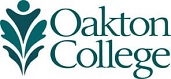 Oakton Community College celebrates Black History Month
Des Plaines, Ill. (Jan. 31, 2022) – Community members are welcome to join Oakton Community College throughout February for events and activities celebrating Black History Month. These special events include the course "From Freedom Rides to Ferguson: Narratives of Nonviolence in the Civil Right Movements;" a TMH ManCave Mental Health Workshop; a Queen & Slim film screening and discussion; a discussion on Black Characters within Comics and more. Programming includes virtual events as well as events at Oakton's Des Plaines campus, 1600 E. Golf Road, Des Plaines. 
"The National Association for the Study of African American Life and History's theme for 2022 focuses on the importance of Black health and wellness, "said Danielle Terry, Oakton's equity coordinator for the Building Lasting African Culture and Knowledge (B.L.A.C.K.) Student Success Program.
"Black health and wellness not only include caring for one's physical body, but also emotional and mental health," Terry said. "We've heard an outcry from our students who needed support. In the spirit of the theme, we decided to focus on Black mental health in group sessions with TMH ManCave. The men we spoke with were concerned about their families, relationships, sexuality, macro- and microaggressions and how to navigate racism.
Terry shared additional thoughts on Black History Month.
"Black History Month is a time to give reverence and reflection on the leadership, creativity, and fearlessness of our elders such as Dr. Martin Luther King Jr. and Toni Morrison. However, now is the time for all of us to glean from those leaders. With many of the barriers that have been broken, we have the freedom to envision new frontiers and new possibilities in health, in the arts, in business and many other ventures," she said. 
If Oakton Community College students are interested in being a part of these amazing activities, the B.L.A.C.K. Student Success Program is a great place to start. The program provides support to Black students at Oakton and helps them find and utilize resources on campus. By collaborating closely with the B.L.A.C.K. Student Union, both programs work together to foster belonging and is a hub centering Black thought and ideas through critical conversations, celebrations, mentoring, community engagement and professional development.
The B.L.A.C.K. Student Success Program and the B.L.A.C.K Student Union are scheduled to be recognized during a proclamation at the Des Plaines City Council meeting Monday, Feb. 7, at 7 p.m.
Community members are also encouraged to attend Oakton's Women's basketball game Feb. 8, at 5 p.m. and Men's basketball game Feb. 15, at 7 p.m at the Des Plaines campus gymnasium. Mention you are there with the B.L.A.C.K. Student Union to receive goodies and prizes courtesy of Oakton Athletics.
Please find Black History Month event details, dates, and registration information online. Dates and times are subject to change.