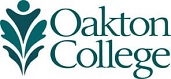 Oakton Students Eligible for CARES Act Funding
(May 22, 2020) Oakton Community College has been awarded funding through the federal CARES Act to assist students who were educationally disrupted and financially impacted because of changes to Oakton's campus operations due to the COVID-19 pandemic.
Oakton signed and returned to the Department of Education the Certification and Agreement and the assurance that the institution will use no less than 50% of the funds received under Section 18004(a)(1) of the CARES Act to provide Emergency Financial Aid Grants to students.
Oakton received $1,381,420 through the CARES Act to support Emergency Aid Grants to students.
Since April 23, 2020, $696,321 in Emergency Financial Aid Grants were distributed to 1,139 students as of Sept. 23, 2020.
Oakton currently has approximately 2,600 students eligible to receive Emergency Financial Aid grants under Section 18004(a)(1) of the CARES Act.
Students can apply for grants electronically. Eligibility requirements and guidelines are also posted online and have been communicated to students by email. Applications are reviewed internally to ensure students meet eligibility requirements under Section 18004(a)(1) of the CARES Act.
Applicants should generally be in good academic standing, and incurred a qualified expense that resulted due to a change in campus operations in spring 2020.
Qualified expenses under the CARES Act include course materials, technology, health care, childcare, food and housing. Students who are not eligible to receive federal CARES Act funding will be considered for support from donor resources provided by the Oakton Educational Foundation and/or institutional funding.
Other criteria that will be considered include the amount of request, the number of applications submitted, financial need as demonstrated on the federal financial aid application and enrollment status.
Award amounts generally range from $200 to $1,000 per application.
Additional questions can be submitted to care@oakton.edu.