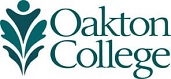 Campus accessibility and protocols
Campus cleaning
Access and occupancy guidelines
Early Childhood Education Center (daycare) at Skokie campus
Performing Arts Center events
Athletics and Fitness Center
Campus Cleaning
How are Oakton's campuses being kept clean?
Frequent campus cleaning will be conducted by the College's facilities team, including classrooms and high touch surfaces. Training on COVID-19 protocols has been provided to the Housekeeping staff.
Cleaning supplies will be in each learning space and faculty and students should help clean their spaces. Most classes are scheduled in blocks to allow time for facilities to clean learning spaces between use.
Where can I find hand sanitizer on campus?
Portable hand sanitizer dispensers are located throughout campus facilities including at key locations (coffee/breakrooms, copier/printer stations). Students and employees are encouraged to carry their own hand sanitizer for personal use, and/or wash hands frequently.
What is being done to improve air circulation in campus buildings?
Per the CDC guidelines, we have:
Increased the introduction of outdoor air by:

Opening outdoor air dampers beyond minimum settings, as high as 100%, reducing or eliminating HVAC air recirculation.
Keeping HVAC systems running longer

Ensure ventilation systems operate properly and provide acceptable indoor air quality.

Rebalancing or adjusting HVAC systems to increase total airflow to occupied spaces when possible.
Disabling demand-controlled ventilation (DCV) controls that reduce air supply based on occupancy or temperature during occupied hours.

Improved central air filtration by:

Increasing air filtration to the MERV-13 or as high as possible without significantly reducing design airflow.
Make sure air filters are properly sized and within their recommended service life.
Inspecting filter housing and racks to ensure appropriate filter fit and minimizing air that flows around, instead of through, the filter.
Ensuring restroom exhaust fans are functional and operating at full capacity when the building is occupied.
Increasing overall ventilation in occupied buildings.
Access and occupancy guidelines
What campus doors are accessible?
As of July 6, all entrances are accessible on both the Des Plaines and Skokie campuses.

Who is allowed to come to campus?
As of July 6, individuals are no longer required to complete an electronic screening form before entering campus. Individuals should continue to self-monitor for COVID-19 symptoms and not enter campus if they are ill.
Students and employees
Students and employees are welcome to enter campus for scheduled work shifts, to attend classes, access services, study, participate in clubs/organizations and other activities etc., while maintaining physical distance and following safety protocols.
Future/prospective students and family members
If you or a family member is interested in enrolling at Oakton or accessing other services, refer to the Accessing Student Services section for instructions on scheduling on-campus appointments.
Many services remain available virtually as well.
External groups and community partners
The college will consider requests from external groups and community partners to use campus facilities on a case by case basis until further notice.
What are the physical distancing guidelines for classrooms?
Classroom seating/chairs will be positioned at least six feet away from each other.
Many classroom capacity limits are lowered.

Each room's maximum capacity is posted on the door.
When will cafeteria service be available on campus?
Food services on campus are scheduled to resume in October. Food prep and serving procedures may be modified (e.g. no self-serve for soup and salads).
Can I use water fountains on campus?
Bottle-water filling stations are available to use.
Water fountains are not accessible.
Are restrooms accessible on campus?
Restrooms will be closed hourly for cleaning and restocking
Soap dispensers are hands-free; sanitizer dispensers have a hand pump.
Early Childhood Education Center (daycare) at Skokie campus
School Year 2021-22 Program (starts Aug. 23)
Hawks Classroom: 7 a.m. to 6 p.m. (drop off by 9 a.m., pick up after 3:30 p.m.)
Program ends May 25, 2022
Owl Classroom: M-F 8:30 a.m. to 3 p.m.
Program ends May 20, 2022
How is the ECE Center limiting children's exposure to Covid-19?
We follow the Skokie Public Health Department and the Department of Children and Family Services (DCFS) guidelines. Some protocols include:

Daily health check/questionnaire required
Daily temperature checks

Masks are required for everyone in the ECE, regardless of vaccination status. This includes parents dropping off children.

"School only" face masks provided by the ECE Center must be worn by students and staff

.
"School only" shoes (or shoe covers) must be worn.
Frequent hand washing, cleaning and sanitizing is required
What happens if a child exhibits Covid-19 symptoms?
Children exhibiting Covid-19 symptoms will be immediately isolated from the group and a parent/guardian will be called for pick up.
The child cannot return without proof of a negative Covid-19 test, a doctor verifies they do not have Covid-19 or until after the quarantine period listed in the Covid-19 Interim Exclusion Guide.
What happens if an ECE Center staff member exhibits Covid-19 symptoms?
ECE Center staff members exhibiting Covid-19 symptoms will leave the building immediately and the director will take over the classroom.
The staff member cannot return without proof of a negative Covid-19 test, a doctor verifies they do not have Covid-19 or until after the quarantine period listed in the Covid-19 Interim Exclusion Guide.
What do I do if my child or someone in my child's household exhibits symptoms or tests positive for Covid-19?
If your child or anyone in your household exhibits any of the listed Covid-19 symptoms and is advised to self-isolate, quarantine, or has tested positive, or is presumed positive for Covid-19, immediately notify the ECE Center and keep your child home from school.
If anyone from your place of employment is presumed positive or tests positive for Covid-19 and you had direct contact with that person, notify the ECE Center and keep your child home.
If your child or any member of your household has been in close contact with an individual who has tested or is presumed positive for Covid-19, keep your child home and notify the ECE Center.
What if I have more questions?
Performing Arts Center events
Are on campus theatrical and musical performances planned for Fall 2021?
Yes, musical and theatrical performances are being planned for fall 2021 in the Footlik Performing Arts Center.
Faculty, staff, and students will offer a guitar/string concert, speaker showcase, choral/vocal concert, Jazz Invasion, and OMG! Improv show. Additional virtual and in-person performances are being considered.
Please check the PAC events page for more information.
What safety measures will be in place for any live, in-person performances?
Seating is limited and audience members will be physically distanced.

Masks are required for audience members.
Athletics and Fitness Center
Will Oakton participate in intercollegiate NJCAA indoor and outdoor seasons throughout the 2021-22 school year?
Yes, we intend to fully participate in all our sport seasons. This includes daily practices and competitions. The fall seasons begin Aug. 1.
Will student-athlete academic support services be available on campus?
Yes, we will transition our academic services to a combination of in-person and virtual offerings starting in August.
Will athletics be Covid testing athletes during the 2021-22 school year?
Our current plan is to continue testing athletes through December 2021.
Will other Covid protocols related to masks, fans, and travel be in place during the 2021-22 seasons?
The Athletics Department will continue to collaborate with Oakton leadership, IDPH, NJCAA, Region IV, Illinois Skyway Conference, Aurora Advocate, and Rush Health partners in making decisions in the best interest of our staff, students and community.
Are coaches conducting on campus visits with prospective student athletes?
Yes, we began on campus visits with limited sized groups this spring and will continue to host recruits and their families throughout the spring, summer and next academic year.
Will the Fitness Center be open to staff and members this summer and fall?
Fitness Center hours are to be determined. Our Fitness Center's current virtual offerings can be found on our department's new website, OAKTON-OWLS.COM.