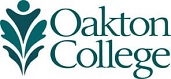 Spring 2022 Classes
Enrolling in credit classes
When do spring credit classes begin?
Spring 2022 classes begin Jan. 18
How do I register for classes?
Priority registration for spring 2022 runs Nov. 15-17, and open registration begins Nov. 18.
Currently enrolled students should log in to the myOakton student portal (https://my.oakton.edu), select 'Student Profile' on the left-hand side, then select Registration> Register for classes.
Future/prospective students must complete the application process before registering for classes.
Course formats and scheduling (In-person, online, hybrid)
What class format options are available?
Most spring 2022 courses will take place in an in-person format. Some online and hybrid (classes with both an in-person and online component) will be available.

Online classes will be held in both online live (synchronous)and online anytime (asynchronous) formats.

More information on course delivery formats (Download PDF)
What is the maximum class size for classes with F2F components?
Capacity limits for classrooms and other spaces will increase to normal (pre-pandemic) levels. Capacity limits are posted in most rooms. Masks will be required for students, employees and campus visitors until further notice, and increased cleaning procedures will remain in place.
What happens if there is a COVID outbreak in a specific classroom or on campus?
Faculty and students in classes with an in-person component should be prepared to shift to a virtual learning environment (academic continuity) if needed.
Noncredit classes (Continuing Education, Training, and Workforce Development courses, adult education, Emeritus, ESL, GED, Continuing Education for Health Professionals)
What classes will be F2F, hybrid, or fully online
For fall 21, select Adult Education classes will be held F2F. Others will remain online.
There will be some career-oriented classes held in a hybrid format. Many will remain online.
There will be some Emeritus classes held F2F with others remaining online.
Students can search by "instruction method" on the new registration site (ce.oakton.edu) under "Search Courses - Advanced Search Options".
How do I register for non-credit classes?
What are the Alliance Office Hours
Virtual office hours are 8 a.m. - 4:45 p.m.
In-person appointments:
 By appointment only
Skokie Campus: Tues & Thurs 9 a.m. - 4 p.m. (office closed 12-1 p.m.). Last appointment starts at 4 p.m.
Call 847.982.9888 to schedule an appointment.
Class scheduling information for faculty
Most learning spaces are equipped with new audiovisual equipment for synchronous and HyFlex learning. May I use this equipment?
Training on equipment use and pedagogical strategies will be offered throughout the 2021-22 academic year. 

Please watch for email announcements and check orientation week schedules for specific pedagogical and technology training. You may also schedule a technology training session with Media Services. Please contact

847.635.1995 (DP), 847.635.1431

(Skokie). A team of faculty and staff are working to identify more formal training needs for YyFlex teaching and learning.