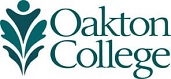 Summer And Fall 2021 Classes
Enrolling in credit classes
When do fall credit classes begin?
Fall 2021 classes began Aug. 23, though students can still enroll in late start classes taking place throughout the semester.
How do I register for classes?
Currently enrolled students should log in to the myOakton student portal (https://my.oakton.edu), select 'Student Profile' on the left-hand side, then select Registration> Register for classes.
Future/prospective students must complete the application process before registering for classes.
Course formats and scheduling (Face-to-face, online hybrid)
What class format options are available?
Face-to-face, online and hybrid (classes with both a f2f and online component) are available. Online classes will be held both synchronously (scheduled meet times) and asynchronously (non-scheduled meet times) formats.
More information on course delivery formats (Download PDF)
What percentage of classes will have a face-to-face (F2F) component for fall 2021?
About 50% of sections have a f2f component, compared to what would typically be offered (pre-pandemic).
Courses with F2F components include: CTE lecture and laboratory, laboratory (art, science), developmental English and math, ESL, and the top 30 enrolled baccalaureate/transfer.
How did we determine which courses will have a F2F component for fall 2021?
The courses were selected based on student and program needs and enrollment. Courses prioritized for F2F include: developmental education, ESL, CTE, laboratory courses, and the top 30 enrolled transfer/baccalaureate courses.
At what times will classes be scheduled?
Time blocks for most classes will ensure there is time for cleaning between classes.
In most cases, Monday through Thursday block times include: 8-9:15 a.m., 11 a.m.-12:15 p.m., 2-3:15 p.m., 5-6:15 p.m., 7-9:45 p.m.
What is the maximum class size for classes with F2F components?
Most classes with F2F components have a maximum of 12 students.
Some classrooms may allow for a higher enrollment, and some classes may stagger in-person and virtual attendance for courses.

For example, some science and CTE lab classes have a recommended capacity of 18, where nine students attend F2F while nine attend virtually.
Faculty chairpersons/coordinators may request a different capacity than the recommended class size based on student and program needs, in consultation with their dean.
Will we offer the same number of online course sections as originally planned for fall 2021?
It depends on the academic program/discipline. For classes with an F2F component, the number of online sections must be adjusted to maximize enrollment in all sections. Programs with no F2F sections will not need adjustments.
Will open lab times be available for students?
A room reservation is critical to ensuring facilities knows when the room is in use and when it is available for cleaning.
Observe capacity limits within labs and follow mask and physical distancing guidelines. Masking and distancing guidelines are subject to change as the College evaluates CDC guidance.
What happens if there is a COVID outbreak in a specific classroom or on campus?
All faculty and students in classes with a F2F component should be prepared to shift to a virtual learning environment (academic continuity) if needed.
Noncredit classes (Continuing Education, Training, and Workforce Development courses, adult education, Emeritus, ESL, GED, Continuing Education for Health Professionals)
What classes will be F2F, hybrid, or fully online
For fall 21, select Adult Education classes will be held F2F. Others will remain online.
There will be some career-oriented classes held in a hybrid format. Many will remain online.
There will be some Emeritus classes held F2F with others remaining online.
Students can search by "instruction method" on the new registration site (ce.oakton.edu) under "Search Courses - Advanced Search Options".
How do I register for non-credit classes?
What are the Alliance Office Hours for summer 2021 and fall 2021?
Virtual office hours are 8 a.m. - 4:45 p.m.
In-person appointments:
July 7 - August 5 - By appointment only
Skokie Campus: Tues & Thurs 9 a.m. - 4 p.m. (office closed 12-1 p.m.). Last appointment starts at 4 p.m.
Call 847.982.9888 to schedule an appointment.
Fall 2021 Hours are to be determined and will be updated on this page.
Class scheduling information for faculty
Most learning spaces are equipped with new audiovisual equipment for synchronous and HyFlex learning. May I use this equipment?
What if an adjunct faculty member has an accommodation that prevents them from teaching in-person and there are no available online sections? Can an online section be created for them?
Class sections are created based on enrollment projections and student and program needs. Unfortunately, we cannot create a class section to ensure all adjuncts are assigned a course.