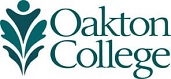 Compliance and Eligibility
Determination of athletic eligibility is the responsibility and function of the Athletic Department. This multi-step process requires the student to complete several forms and to submit official high school and, if applicable, official college transcripts.
Student-athletes must submit the following to the Athletic Office:
Eligibility application form (to come)
Official high school transcripts
Official college transcripts
In addition, student-athletes must complete the following forms and return to the athletic trainer or head coach:
Download NJCAA information.