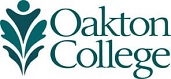 Services
The athletics academic program staff are here to provide academic, personal, learning and career-related advising on an individual basis to student-athletes.
Services include:
individualized academic advising with student-athletes
academic performance monitoring
supervised structured study table
grades and class attendance checks
referrals to the appropriate campus-wide resources
In addition, the academic support and compliance specialist complies and monitors student-athlete NJCAA academic eligibility in collaboration with coaches and campus staff.
For questions regarding eligibility or advising, please contact the Athletics Office at 847.635.1753.