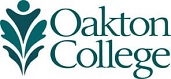 Under seasoned community college coach Bill Fratto, the Oakton Owls have built a winning tradition and gained national prominence. With Fratto's guidance, dozens of players have been named all-conference and all-region selection and advanced to compete at NCAA Division I, II and III institutions. In 2010, Oakton recorded a 42-win season and advanced to the NJCAA Region IV Championships.
Oakton Baseball Team's Winter Home
The Dome at the Ballbark
Rosemont, IL
Announcements
Sophomore Pablo Custodio, who plays baseball and soccer for the Oakton Owls, sports a 3.2 GPA. He is also involved in the Association to Nurture and Develop the Advancement of Latinos in Education (¡ANDALE!) at Oakton.
As a team, Oakton established a school record with 44 wins in a single season, surpassing the previous record of 43 from in 2012.
Read more about: Tommy Gertner, Sawyer Price, Timo Schau, Jackson Fischer, Lucas Karz, Gianfranco Sorrentino, Alexander Crinigan, Jose Vera Sanchez, Pablo Custodio, Nico Torres, Miles Porter, Chris Broccolino, Chase Pearce.
Fratto, a resident of Wheeling, guided the Owls to a historic 2018 season that culminated with the team's first national championship and a school record 44 wins in his 13th season at the helm.
Coaches
Bill Fratto
Head Coach
John Guarnaccia
Assistant Head Coach
Lars Ligouri
Pitching Coach
Michael Scala
Hitting Coach
Max Reising
Assistant Coach
Ryan Tuntland
Assistant Coach
Andrew Korosic
Assistant Coach