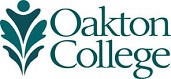 Oakton baseball 'expects greatness,' managing high expectations in 2017
(March 17, 2017) Returning just eight players from a 2016 team that finished 38-18, the Oakton Community College baseball team has reloaded with a talented group of 26 freshman and three new sophomores that have the Owls "expecting greatness" in 2017.
Head coach Bill Fratto (403-211), now in his 12th season, has built a winning tradition at Oakton and says now is the time to move from good to great: "Our goal is to win 40 games and compete for a Region IV championship and Division III World Series berth to compete for the national championship."
Fratto likes the mix of his new recruits and returning players, noting, "the coaches have high expectations for this group."
The Owls return second baseman-outfielder Alex Niecikowski (.302, 5 HR, 31 RBI last season) and first baseman-outfielder George Karavidas (.322, 25 RBI), both of whom had significant playing time as freshmen last year. Sophomore returnees outfielder-pitcher Pierce Albright and outfielder Grayson Vance will also be looked on to contribute.
The Owls will heavily rely on freshmen to contribute immediately, including third baseman Tom Smart, infielder Gianfranco Sorrentino, first baseman-outfielder Lucas Karz, infielder-outfielder Chris Broccolino, infielder Tim Schau, outfielder Ron Clark, shortstop Sawyer Price, outfielder Nico Torres and outfielder-pitcher Dan Schneberger.
Globe Tech (Argentina) transfer catcher-outfielder Ramiro Milar and Aurora University transfer Connor Quinn, a catcher, are expected to play key roles in the Owls 2017 fortunes as well.
"I like this team defensively, and that will be a key to our team success," Fratto says. "We will be able to score runs in different ways and compete on the mound."
Southpaw sophomore Brandon Nowak (7-2, 4.27 ERA, 67 strikeouts), who received a scholarship offer to pitch for the University of Miami Hurricanes next year, will lead a young pitching staff.
"After winning conference pitcher of the year and being named first team all region, Brandon will be No. 1 in the rotation, leading a group of freshman pitchers," says Fratto. "If our freshmen pitchers step up, it will be a great year."
Sophomore right-handed returnees Adrian Santiago and Bailey Egan—along with freshmen RHP Chase Pearce, RHP Alex Crinigan, LHP Fred Fitte, LHP Zach Kalosutian, RHP Pat Sexton, RHP Ivan Varela and RHP Russell Langan—are expected to contribute significant innings. Iowa Wesleyan southpaw transfer Jordan Milkolajewski should also make an immediate impact on the pitching staff.
The Owls move from NJCAA Division II to Division III in the 2017 season, and Baseball America says the "Owls should be a national championship contender." The team's early-season Florida trip might offer some indication of those chances, as the Owls play a number of nationally-ranked Division II programs.
"We want to put Oakton on the national map to compete for a national championship every year. That is our challenge," Fratto says. "The key will be taking care of business here (in Illinois). It will be tough to get out of the state."
The Owls open Illinois Skyway Collegiate Conference play at 2:30 p.m. Friday, March 24, at Moraine Valley Community College.
Oakton's Nowak Accepts Baseball Scholarship Offer from Miami Hurricanes
(Nov. 14, 2016) After one year on the Oakton Community College baseball team under coach Bill Fratto, Brandon Nowak (Jefferson Park-Chicago, Notre Dame High School) grew from a thin-as-a-reed 6-1 pitcher who had few college prospects into a 6-4 left-handed fastballer who throws in the low 90s and is coveted by the top Division I baseball programs in America. 
This week after a recruiting trip to the University of Miami Hurricanes baseball facilities in Coral Gables, Fla., Nowak made up his mind about where he will play for the next two years. On Nov. 9, he signed a letter of intent to play for the Hurricanes."
I really liked everything about the Miami team and the coaches, and they have a great sports marketing department where I can pursue my major," Nowak explained.
It also doesn't hurt that he has been promised a scholarship worth more than $18,000 per year. He is the latest among more than 30 players recruited to play Division I baseball during Coach Fratto's tenure at Oakton.
"Brandon has worked extremely hard for this great opportunity, and he deserves every bit of the recognition he is getting now," said Coach Fratto.
Nowak, the son of John and Donna Nowak, attended Notre Dame High School in Niles, where he played for coach Nelson Gord. During his senior year, Nowak's family was rocked by tragedy when his mother suddenly passed away.
"I know she would be proud of me,"Nowak said.
Nowak pitched his way to an 8-1 record for the Owls last season, earning First Team All-Illinois Skyway Collegiate Conference and First Team All-Region honors in the process. This coming spring he will play his final season for the Owls before moving down to the warmer weather of Coral Gables.
"Coming to Oakton was a great decision for me. It has helped me develop over this past year and has allowed me to accomplish my dream, which was to play Division I baseball," said Nowak.
Oakton baseball dominates Skyway Conference awards
(May 11, 2016) Oakton's baseball team swept the Illinois Skyway Collegiate Conference (ISCC) individual awards and placed 10 players on the league's all-conference teams. Owls pitcher Brandon Nowak (Notre Dame High School) was named ISCC Pitcher of the Year, outfielder Mike Miller (St. Lawrence High School) earned ISCC Player of the Year honors and head coach Bill Fratto was selected Skyway Coach of the Year.
Nowak, who compiled a 4-0 record with 33 strikeouts in 25 innings and posted a 2.16 earned run average in ISCC play, also was named First Team All-Conference along with hurlers Jake McCabe (Richmond Central High School) and Cody Pazik (Niles West High School). McCabe finished league play with a 2-0 record and three saves, striking out 12 batters in 15 1/3 innings and boasting a miniscule 1.17 ERA. Pazik went 3-1 in the conference along with 29 strikeouts and a 3.53 ERA in 20 1/3 innings.
Miller and infielders Logan Beaman (Cardinal Ritter High School) and Alex Niecikowski (Rolling Meadows High School) also were awarded First Team All-Conference honors. Miller batted .431, scored 23 runs, knocked in 13 RBIs and collected 19 hits (six for extra bases) in conference play. Beaman's ISCC stats included a .380 batting average, 14 RBIs and 16 hits. Niecikowski recorded 13 hits, scored 15 runs and batted .361 in just 36 plate appearances.
Infielder George Karavidas (Glenbrook South), catcher Matt Delavega (Niles West), outfielder Devin Rybacki (Lake Park High School) and catcher Seth Dvorak (York High School) received Second Team All-ISCC honors.
Oakton completed league play with a 12-2 record while outscoring opponents 102-37, marking the second consecutive year the Owls have won the ISCC.
"We sure cleaned up with the awards," said Fratto, who also earned coach of the year honors in 2006 and 2012. "That was a testament to the dedication of all the players. Without their work, I wouldn't have had the opportunity to achieve this distinction again."

Coaches
Bill Fratto
Head Coach
John Guarnaccia
Assistant Head Coach
Larz Liguri
Pitching Coach
Michael Scala
Hitting Coach
Max Reising
Assistant Coach
Ryan Tuntland
Assistant Coach
Andrew Korosic
Assistant Coach