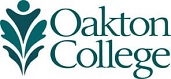 Oakton's women's basketball program has a long history of producing players who continue their athletic and educational careers at four-year colleges and universities.
Coach Melissa Pearson (formerly Rauschenberg), and Assistant Coach Melissa Davila, a former Oakton athlete, dedicate their time and effort in teaching student-athletes what it takes to win and get to the next level.
Each winter, the Oakton Owls Division II women's basketball team competes against top programs in Region IV of the NJCAA and the Illinois Skyway Collegiate Conference. Official practice begins October 1 at Oakton's Des Plaines campus, and competition runs November through February.
Play to compete . . . learn to succeed.  Earn a degree . . . chase your dream.
Announcements
Owls' co-captain sophomore guard Liz Stangel led the team with 388 rebounds (14.9 rebounds per game), good for second in the nation.
Sophomore guard Liz Stangel was named to the National Junior College Athletic Association (NJCAA) Region IV Division II (District D) All-Region First Team as well as the Illinois Skyway Collegiate Conference (ISCC) All-Conference Second Team.
In six games, Ava Gardner has averaged 22.3 points per game, shooting 51.2 percent from the field. She has averaged 36.5 minutes of playing time this season.
Liz Stangel, co-captain for the women's basketball team, was a standout goalie for the soccer team in the fall, and has a 4.0 GPA as she works toward earning her associate degree.