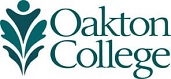 Owls fall to College of DuPage in overtime
(Sept. 6, 2016) The Oakton Community College men's soccer team suffered a 3-2 home loss when College of DuPage scored four minutes into overtime.
Oakton dominated the first half after freshman forward Amir Louaibi (Skokie, Niles West) scored in the 13th minute with an assist by freshman center Faruk Dzambegovic. The Owls built a 2-0 lead when sophomore center Victor Baez assisted freshman defender Tobias Koller (Norway) for another goal in the 21st minute.
The DuPage Chaparrals came back late in the second half, scoring on a penalty kick in the 83rd minute and tallying the tying goal in the 86th before winning in overtime.
"Unfortunately we played about 82 good minutes out of 90," said Owls Head Coach Steve Brody. "The last seven minutes in the second half College of DuPage equalized, and we were not ready."
Oakton sophomore keeper Armin Ogorinac (Chicago, Mather) notched eight saves in the defeat.
The Owls host a conference match against Prairie State College at 5 p.m. Thursday, September 8.
Oakton men's soccer ties Moraine Valley in home opener
(Sept. 1, 2016) The Oakton Community College men's soccer team tied the Moraine Valley Community College Cyclones, 2-2, in the Owls' Sept. 1 home opener.
Freshman center Faruk Dzambegovic tallied a first half goal at the 30 minute mark to tie the game at 1-1. The cyclones took back the lead in the second half before Dzambegovic assisted left wing Freshman Kristian Sayre for a second half goal in the 58th minute.
The score remained tied, 2-2, at the end of regulation and after two overtime periods. Goalie Armin Ogorinac stopped four of six shots in the 110-minute contest.
Oakton hosts College of DuPage in a rescheduled rain-out match Tuesday, Sept. 6, at 4 p.m.
Coaches
Steve Brody
Head Coach

Dave Adkisson
Assistant Head Coach

Adnan Ejupovic
Assistant Coach

Alan Chalem
Assistant Coach/Goalkeeper Coach