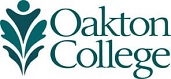 Nigerian native Abdulwahab-Omotose named Oakton male student-athlete of the month
(Sept. 19, 2018) Oakton Community College sophomore Bukola "Bukky" Abdulwahab-Omotose (Ilorin, Nigeria/British Nigerian Academy) has been named as the college's male student-athlete of the month for September. The student-athlete of the month is presented nine months during the year to one male and one female student-athlete who display excellence in the areas of academics, athletics and campus involvement or service.
Abdulwahab-Omotose is an explosive forward for the Oakton Owls men's soccer team who leads the squad in scoring. He also sports a 3.2 GPA and is actively involved at the college as a student ambassador.
"To be recognized with this award means the world to me," Abdulwahab-Omotose says. "It shows I'm on the right path and appreciated for my efforts. I'm especially appreciative because it will help encourage others that their success on and off the field doesn't go unnoticed."
Soccer has been ingrained in his brain since he was two years old. Growing up in Africa, Abdulwahab-Omotose would play the sport any chance he had.
"In Nigeria, I would play soccer anywhere I could," he says. "We would make a soccer field using sticks and chairs or play on concrete. I've been playing the sport as long as I can remember and learned a lot about soccer from my older brothers. As kids, we would play up to six hours a day or until it got too dark outside. I took so much pride in playing and it was a family joke that if my grandmother was in goal, I would shoot right past her and not have any pity on her."
Abdulwahab-Omotose, who can run the 100-meter dash in 11.56 seconds, says soccer is second nature to him.
"The game is about speed and I enjoy giving defenders fits," he says. "I want to score every time I touch the ball and want to win every game. To me, soccer is a way of life. When I'm on the field, nothing else matters. I feel so comfortable playing the game and its way of channeling energy in a positive way."
Owls head coach Steve Brody says that Abdulwahab-Omotose is deserving of the honor: "Bukky is a key player for us as he provides enormous fire power whenever he's on the field. Also, he is a tremendous, talented and dedicated student-athlete. Bukky is a leader on the field and a role model for other student-athletes off the field."
When he isn't scoring for the Owls, Abdulwahab-Omotose enjoys making an impression on others as a student ambassador. Launched in 2006, the program gives current students the opportunity to share their positive Oakton experiences with prospective students—and to serve as a resource for new students making the leap to college.
"I love interacting with other people and encouraging others to want to come to the college," he says. "I can relate to visiting students, especially international students. As an ambassador, I try to make everyone feel comfortable and tell them how good the education is here."
The Chicago resident has been serving as a student ambassador since 2017 and says the position has been an invaluable part of his college education.
"It shows my opinion matters and helps me with my public speaking," he explains. "Being a student ambassador also provides me with a lot of confidence because I'm always talking with people and has taught me how to better communicate with others."

Oakton men's soccer ready to continue success this fall
(Aug. 22, 2018) This season, Oakton Community College men's soccer coach Steve Brody, who enters his 19th year at the helm, is confident he has the pieces in place to improve upon last year's 10-5-2 record.
"Whenever you win at least 10 games, expectations are going to be high," Brody says. "With the combination of returning players and incoming freshmen, we should be stronger offensively than we were a year ago. This season, we're expecting to play a fast-paced offensive scheme."
A main reason for such high hopes is the return of explosive forward Bukola Abdulwahab-Omotose (Ilorin, Nigeria/British Nigerian Academy), who led the Owls with 40 points (18 goals, 4 assists) in 2017.
"Bukola will be a key player for us as he provides enormous fire power whenever he's on the field," Brody says. "He's a hard player to stop offensively."
Another key piece is returning defender and Owls captain Brian Ramos (Addison/Addison Trail High School).
"Brian is a smart player who reads the game well," Brody says. "His leadership and work ethic are exceptional."
According to Brody, other returning players expected to make an impact in 2018 include defender/midfielder Laith Zaibal (Skokie/Niles West High School), midfielder Sebastian Padua (Mexico City, Mexico/Addison Trail High School), midfielder/forward Steven Younus (Baghdad, Iraq/Mather High School) and midfielder Daniel Gamaonov (Clearwater, Florida/Maine East High School).
Freshmen to keep an eye on include defender David Zlotnik (Glenview/Glenbrook South High School) and midfielders Johnny Trujillo (Evanston/Evanston Township High School), Jonathan Medina (Waukegan/Waukegan High School), Rafael Barbosa (Sao Paolo, Brazil/Colegio Salzueiro) and Giovanni Guarnero (Carpentersville/Barrington High School).
"This is one of the strongest and deepest recruiting classes we've had in a long time," Brody says. "I'm expecting many of the newcomers to make an immediate impact."
Freshmen Kenner Garcia (Nandaime, Nicaragua/Foreman High School) and Onel Yousif (Baghdad, Iraq/Niles North High School) are expected to see playing time in goal.
The Owls open the 2018 season on the road at Kishwaukee College Aug. 22.
Coaches
Steve Brody
Head Coach

Dave Adkisson
Assistant Head Coach

Alan Chalem
Assistant Coach/Goalkeeper Coach