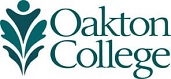 The Oakton Community College Women's Soccer Team participates in intercollegiate athletics as a Division I member of the National Junior College Athletic Association (NJCAA) and the Illinois Skyway Collegiate Conference (Skyway Conference). The Owls play their home matches at nearby Maryville Academy.
Students who participate in Oakton athletics must maintain a required grade point average as established by the NJCAA and Oakton Community College and participate in specialized academic support programs. For more information, email Head Coach Steven Brody or call the Athletic Department at 847.376.1753.
Announcements
Liz Stangel, co-captain for the women's basketball team, was a standout goalie for the soccer team in the fall, and has a 4.0 GPA as she works toward earning her associate degree.
Sophomore Caitlin Dalton is captain of the women's soccer team and working toward her associate in arts degree.
Coaches
Steve Brody
Head Coach

Dave Adkisson
Assistant Head Coach
Jasmina Markovic
Assistant Coach

Alan Chalem
Assistant Coach/Goalkeeper Coach