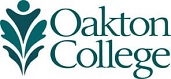 Rookie Oakton softball coach looks to bring program to life
(March 20, 2018) Four years ago, Alicia Mikulski, an athletic trainer at Oakton Community College, saved a basketball player's life with her quick thinking using an automatic external defibrillator. Now in her role as Oakton's new softball coach, she is looking to breathe new life into a program that has won four games since 2015.
"I'm so excited about this opportunity and to make my mark on Oakton softball," Mikulski says about the upcoming 2018 season. "I'm extremely passionate about softball. My goal is to field a competitive team that understands the fundamentals of the game. However, I also want to focus on the game being fun for the players. When athletes are enjoying themselves, there's less pressure and they will play better."
Besides her passion for the game, Mikulski says she brings other aspects to her first year as a head coach in any capacity.
"I have a lot of experience playing the game at Lyons Township High School and on several travel teams," she explains. "Having played as a catcher and a first baseman I gained a unique perspective on the game. I was able to see what was going on every play from two different angles. I was able to see strengths and weaknesses of players, and that will help translate to understand the skills of the players on my current team."
In her first season at the helm, Mikulski will be relying on the experience of five returning players: infielder/pitcher Mandy Aragon (Niles, Niles North High School), infielder/catcher Jasmine Cetinbag (Chicago, Northtown Academy), outfielder Anais Deac (Chicago, homeschooled), first baseman Maddie McTague (Des Plaines, Maine East High School) and outfielder Serafina Paulino (Hagatna, Guam, Academy of Our Lady of Guam).
Mikulski, who still serves as an athletic trainer at the college, says there's a certain familiarity with many of the players, especially the two-sport athletes she has gotten to know in the training room while fixing aches and pains.
"I have a strong communication style, and many of the players already know me, which brings a sense of trust," Mikulski elaborates.
Aargon, who also plays volleyball and basketball at Oakton, gives the new softball coach a thumbs up: "I'm really excited Alicia is coaching our team this year. She not only knows a lot about the sport, but there is that comfort level with her because of working with her as an athletic trainer. I think she will do a great job in her first season."
Cetinbag, who also knows Mikulski from playing soccer at Oakton, agrees: "Alicia is awesome. You can tell she loves sports and playing for someone I know makes it more fun. Alicia is easy to talk to and is extremely patient. She'll be a great softball coach."
Mikulski says having many players like Aragon and Cetinbag back only makes her job easier with the influx of at least half a dozen new players on the roster.
"Our returners really understand the game and can help the girls with less experience by running drills," Mikulski says.
Key newcomers include infielder Tattiana Cabrales (Park Ridge, Maine East High School) and infielder/pitcher Angie Apostolou (Niles, Maine East High School).
The Owls start the season on the road against Moraine Valley at 3 p.m. Thursday, March 22. Oakton's first home game of the season is slated for 3 p.m. Tuesday, March 27, when it hosts Morton College.
"There's already a strong sense of teamwork and competitive fire," Mikulski says about the 2018 Owls. "One thing is for sure – we will be very competitive and have a strong desire to win. We won't roll over for anyone."