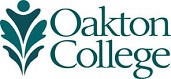 Falco ready to guide Owls softball in 2017
(March 22, 2017) Under the leadership of first year head coach Andrea Falco, the Oakton Owls softball team is looking to lay the building blocks for a promising future.
Falco was hired to lead the team in the fall, too late to recruit and too late to compete in the fall softball season.  
"Although we had a late start as a team due to many of the players being dual-sport athletes, the eagerness these girls have demonstrated and the effort they have made to gel as a formidable team is incredibly inspiring," Falco says.
The Owls return sophomore multi-sport athletes Atorena "T" Michael (Lincolnwood, Niles West High School), who hit .284 last season, Doris Garcia (Wood Dale, Fenton High School) and Sabrina Farris (Chicago, Guerin College Preparatory High School).
Oakton will look to at least seven newcomers to make immediate contributions. They include Inocencia Cabrales (Des Plaines, Maine East High School) and Jasmine Cetinbag in addition to multi-sport athletes Anais Deac (Alliance Academy), Abigail Deac (Alliance Academy), Arnisha Dobbye (Chicago, Wendell Phillips Academy), Sabrina Farris (Chicago, Guerin College Preparatory High School), Maddy McTague (Des Plaines, Maine East High School) and Melissa Salinas (Chicago, Guerin College Preparatory High School). Additional student-athletes may join the roster to add much-needed depth.
"This season we have already made many improvements. I look forward to continuing that as our season progresses," Falco explains. "I am fortunate that these players are always looking for more practice."
Falco previously served as head women's golf coach and assistant softball coach at her alma mater, Robert Morris University, where she competed for the Eagles' softball and women's golf teams from 2009-2013. She was selected to the CCAC All-Conference Softball team all four seasons that she played and was voted the CCAC Softball Freshman of the Year in 2010.  The 2009 Mother McAuley High School alumna was named a NAIA Scholar-Athlete in both sports for her junior and senior seasons.
Falco graduated Cum Laude with her Master of Business Administration degree from RMU in May 2013, where she also completed her Bachelor of Business Administration and Associate of Applied Science in Fitness & Exercise degrees, earning Dean's List recognition in each of her four years.
"First and foremost, we are all students," Falco adds. "Academics are important in building a program and in building upon successes on the field and in the classroom from year-to-year."
Oakton opens the 2017 campaign at home with a 3 p.m. game against Illinois Skyway Collegiate Conference foe Moraine Valley Community College on March 23.
Oakton softball notches first win in doubleheader split
(April 3, 2016) The Oakton Community College softball team won its first game of the year in game one of a Sunday doubleheader against Harper College, 11-10, before falling in the second game, 14-9.
The Owls were led by Atorena Michael (2-for-5), who tallied a grand slam and scored three runs. Emily Bernath (2-for-4) added a solo home run and two runs scored. Hannah Sherman was 1-for-3 with a run scored, and Maine South alumna Brittney Brooks was 1-for-3 with one RBI and a run scored in the game one win.
In game two, Bernath went 3-for-4 with another solo homer and four runs scored. Brooks was 4-for-5 with two runs scored, and Doris Garcia went 3-for-4 with two RBIs and a run. Sabrina Farris drove in three runs and had two hits for the Owls, and Vanessa Murrillo drove in two runs in going 3-for-4 in the game. Rebecca Bartnicki was 2-for-5, scoring a run in the Owls' loss.