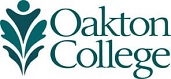 Pass. Set. Spike. Score. This is the control and unbridled fury of women's volleyball at Oakton Community College.

Coaches Miguel Calvillo, Cy Onate and Amanda Aragon know volleyball as players and as club team coaches. They teach fundamentals first, creating a skilled team that challenges opponents from the first serve to the match point.

"Volleyball isn't the most important thing in life, but it is pretty darned close. Playing volleyball at this level requires commitment and drive. It also requires my full commitment to teach," Calvillo says. "My players learn about teamwork, goal-setting, and the pursuit of excellence. These are critical skills for success in life and in the workplace."

Each fall, the women's volleyball team plays top programs in the Chicago area competing in the NJCAA Region IV and Illinois Skyway Collegiate Conference. Practice begins Aug. 1, and competition takes place Aug. 22 through November at Oakton's Des Plaines campus.

Play to compete . . . learn to succeed.  Earn a degree . . . chase your dream.


Announcements
Sophomore Elmina Alic earned a 4.0 GPA and President's Scholar recognition for the fall semester while pursuing an associate of arts degree.
Yngride Jean-Philippe led the nation in solo blocked shots (121) and led the Owls with 296 total kills.
Alwan is the captain of the Owls volleyball team and boasts a 3.92 GPA, serving as the co-president of the Math Club. She also is in Oakton's Honors Program and is a member of the Phi Theta Kappa International Honor Society.