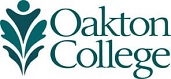 College Program Board
The College Program Board (CPB) is the student organization committed to coordinating extracurricular activities at Oakton. It plans social activities, educational events and entertainment on campus. Frequently, the CPB plans these events in cooperation with other student groups and departments.
The CPB is comprised of students who voluntarily commit their time to create student life on campus. The student members of the CPB decide what programs to support, how their events will take place and how their money is spent. Students speak with agents representing talent, negotiate contracts and book entertainers. They are responsible for marketing the programs and providing all support for the events.
The CPB receives an annual budget of approximately $60,000 of student activities fees each year.
The CPB meets weekly. All students are invited to participate. No prior experience is required. Interested students should stop by the CPB office located in Room 1530 Des Plaines or call 847.635.1699.
Advisor: Kristian Harris, kharris@oakton.edu, 847.635.1699