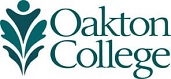 OCCurrence (Student Newspaper)
The OCCurrence, Oakton's national award-winning student newspaper, is open to all full- and part-time students. Students participate in all aspects of newspaper production, including writing, editing, photography, cartooning, layout, paste-up and advertising sales.
OCCurrence Office
Room 1530
Des Plaines

Advisor

Janet Levin
occurrence@oakton.edu
Visit the OCCurrence Web page to view current and past issues.