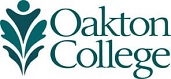 Spring Textbooks - Des Plaines
The Des Plaines campus bookstore sells books for classes held at the Des Plaines campus; and the Skokie campus bookstore sells books for the classes at Skokie; however, books for online classes are sold at both bookstores.
Notes: If the book says "DDA" and/or ***No information regarding course materials is available.***, please contact the instructor for more information. Due to the extensive nature of this list, please use a tablet or desktop for best viewing experience.
Des Plaines, Spring 2020 (Looking for the Skokie textbooks?)
R=Required; C=Choose one of the choices offered; O=Optional
| | | | | | | |
| --- | --- | --- | --- | --- | --- | --- |
| Course | Section | Comments | Description | ISBN | New | Used |
| ACC153 | 001 |   | ACC 153 STUDENT HANDOUT PACKET (FALL 2019) | 9789970007400 | $10.65 | $8.00 |
| ACC153 | 001 |   | CUSTOM FINANCIAL ACCOUNTING WITH WILEYPLUS | 9781119619512 | $114.30 | $85.75 |
| ACC153 | 002 |   | ACC 153 STUDENT HANDOUT PACKET (FALL 2019) | 9789970007400 | $10.65 | $8.00 |
| ACC153 | 002 |   | CUSTOM FINANCIAL ACCOUNTING WITH WILEYPLUS | 9781119619512 | $114.30 | $85.75 |
| ACC153 | 003 |   | ACC 153 STUDENT HANDOUT PACKET (FALL 2019) | 9789970007400 | $10.65 | $8.00 |
| ACC153 | 003 |   | CUSTOM FINANCIAL ACCOUNTING WITH WILEYPLUS | 9781119619512 | $114.30 | $85.75 |
| ACC153 | 051 |   | ACC 153 STUDENT HANDOUT PACKET (FALL 2019) | 9789970007400 | $10.65 | $8.00 |
| ACC153 | 051 |   | CUSTOM FINANCIAL ACCOUNTING WITH WILEYPLUS | 9781119619512 | $114.30 | $85.75 |
| ACC153 | 052 | Starts 3/23/20 | ACC 153 STUDENT HANDOUT PACKET (FALL 2019) | 9789970007400 | $10.65 | $8.00 |
| ACC153 | 052 | Starts 3/23/20 | CUSTOM FINANCIAL ACCOUNTING WITH WILEYPLUS | 9781119619512 | $114.30 | $85.75 |
| ACC153 | 0C1 |   | ACC 153 STUDENT HANDOUT PACKET (FALL 2019) | 9789970007400 | $10.65 | $8.00 |
| ACC153 | 0C1 |   | CUSTOM FINANCIAL ACCOUNTING WITH WILEYPLUS | 9781119619512 | $114.30 | $85.75 |
| ACC153 | 0C2 |   | ACC 153 STUDENT HANDOUT PACKET (FALL 2019) | 9789970007400 | $10.65 | $8.00 |
| ACC153 | 0C2 |   | CUSTOM FINANCIAL ACCOUNTING WITH WILEYPLUS | 9781119619512 | $114.30 | $85.75 |
| ACC154 | 001 |   | MANAGERIAL ACCOUNTING (LOOSE PGS)(W/MYACCTLAB ACCESS) | 9780134642093 | $119.00 | $97.45 |
| ACC154 | 001 |   | ACC 154 STUDENT HANDOUT PACKET (FALL 2019) | 9789970007509 | $10.00 | $7.50 |
| ACC154 | 003 |   | MANAGERIAL ACCOUNTING (LOOSE PGS)(W/MYACCTLAB ACCESS) | 9780134642093 | $119.00 | $97.45 |
| ACC154 | 003 |   | ACC 154 STUDENT HANDOUT PACKET (FALL 2019) | 9789970007509 | $10.00 | $7.50 |
| ACC154 | 050 |   | MANAGERIAL ACCOUNTING (LOOSE PGS)(W/MYACCTLAB ACCESS) | 9780134642093 | $119.00 | $97.45 |
| ACC154 | 050 |   | ACC 154 STUDENT HANDOUT PACKET (FALL 2019) | 9789970007509 | $10.00 | $7.50 |
| ACC154 | 0C1 |   | MANAGERIAL ACCOUNTING (LOOSE PGS)(W/MYACCTLAB ACCESS) | 9780134642093 | $119.00 | $97.45 |
| ACC154 | 0C2 |   | MANAGERIAL ACCOUNTING (LOOSE PGS)(W/MYACCTLAB ACCESS) | 9780134642093 | $119.00 | $97.45 |
| ACC170 | 0C1 |   | *** NO TEXT *** |   |   |   |
| ACC170 | 0C2 |   | *** NO TEXT *** |   |   |   |
| ACC180 | 0C1 |   | MICROSOFT EXCEL FOR ACCOUNTING | 9781591366973 | $120.80 | $0.00 |
| ACC180 | 0C2 |   | MICROSOFT EXCEL FOR ACCOUNTING | 9781591366973 | $120.80 | $0.00 |
| ACC183 | 050 |   | QUICKBOOKS DESKTOP 2019 COMPREHENSIVE(W/QB TRIAL & ELAB) | 9781640610422 | $123.40 | $92.55 |
| ACC183 | 0C1 |   | QUICKBOOKS DESKTOP 2019 COMPREHENSIVE(W/QB TRIAL & ELAB) | 9781640610422 | $123.40 | $92.55 |
| ACC188 | 0C1 |   | COMPUTERIZED ACCOUNTING WITH QUICKBOOKS ONLINE 2019 | 9781618533258 | $110.40 | $63.75 |
| ACC188 | 0C2 |   | COMPUTERIZED ACCOUNTING WITH QUICKBOOKS ONLINE 2019 | 9781618533258 | $110.40 | $63.75 |
| ACC241 | 050 | Withdrawn 1/8/20 | INTERMEDIATE ACCOUNTING (LOOSE PGS)(W/WILEY PLUS) | 9781119503583 | $233.80 | $175.35 |
| ACC241 | 050 | Withdrawn 1/8/20 | ACC 241 STUDENT HANDOUT PACKET (FALL 2019) | 9789970007608 | $10.10 | $7.60 |
| ACC241 | 0C1 |   | INTERMEDIATE ACCOUNTING (LOOSE PGS)(W/WILEY PLUS) | 9781119503583 | $233.80 | $175.35 |
| ACC242 | 0C1 |   | INTERMEDIATE ACCOUNTING (LOOSE PGS)(W/WILEY PLUS) | 9781119503583 | $233.80 | $175.35 |
| ACC243 | 0C1 | Withdrawn 1/8/20 | SKILLS FOR ACCOUNTING RESEARCH:TEXT & CASES W/ACCESS CODE | 9781618533159 | $97.45 | $0.00 |
| ACC244 | 050 | See Instructor for Book Info order online for about $50 | *** NO TEXT *** |   |   |   |
| ACC244 | 0C1 | DDA FEE $94 FOR TEXTBOOK PAID IN TUITION | *** NO TEXT *** |   |   |   |
| ACC253 | 0C1 |   | *** NO TEXT *** |   |   |   |
| ACC255 | 0C1 | Starts 3/2/20 | CRACKING THE CODE TO A SUCCESSFUL INTERVIEW: 15 INSIDER SECRETS FROM A TOP-LEVEL RECRUITER | 9781441700537 | $15.10 | $11.30 |
| ACC260 | 0C1 |   | CUSTOM AUDITING W/CONNECT ACCESS | 9781260724530 | $144.20 | $0.00 |
| ACC266 | 0C1 |   | ADVANCED ACCOUNTING (LOOSEPGS)(W/CONNECT ACCESS) | 9781260087383 | $244.15 | $0.00 |
| ACC274 | 0C1 | DDA FEE $94 FOR TEXTBOOK PAID IN TUITION | *** NO TEXT *** |   |   |   |
| AHR101 | 001 |   | HVAC CUSTOMER SERVICE HANDBOOK | 9780989754088 | $22.10 | $16.60 |
| AHR101 | 001 |   | HEATING & COOLING ESSENTIALS | 9781631260599 | $113.00 | $84.75 |
| AHR101 | 050 |   | HVAC CUSTOMER SERVICE HANDBOOK | 9780989754088 | $22.10 | $16.60 |
| AHR101 | 050 |   | HEATING & COOLING ESSENTIALS | 9781631260599 | $113.00 | $84.75 |
| AHR102 | 050 |   | GAS HEATING (P) | 9781930044531 | $42.85 | $32.15 |
| AHR103 | 050 |   | TODAY'S 40 MOST FREQUENTLY USED FITTINGS (RED) (V1) | 9780912914671 | $58.40 | $43.80 |
| AHR104 | 001 |   | ***No information regarding course materials is available.*** |   |   |   |
| AHR104 | 050 |   | ***No information regarding course materials is available.*** |   |   |   |
| AHR105 | 050 | Starts 4/22/20 | EPA SECTION 608 PREPARATORY MANUAL | 1930044607 | $9.10 | $6.85 |
| AHR105 | 050 | Starts 4/22/20 | SECCION 608 DE LA AGENCIA DE PROTECCION | 1930044593 | $9.10 | $6.85 |
| AHR202 | 051 |   | ***No information regarding course materials is available.*** |   |   |   |
| AHR203 | 050 | Starts 2/18/20 | ANSI/ACCA 2 MANUAL J8AE - 2016 RESIDENTIAL LOAD CALCULAT (P) | 9781892765260 | $71.75 | $0.00 |
| AHR206 | 050 |   | ***No information regarding course materials is available.*** |   |   |   |
| AHR208 | 050 |   | HVAC CONTROL SYSTEMS (P) | 9780826907790 | $174.40 | $130.80 |
| AHR210 | 050 |   | ***No information regarding course materials is available.*** |   |   |   |
| ANT202 | 001 |   | HUMANITY (P) | 9781337109697 | $146.15 | $109.65 |
| ANT202 | 003 |   | HUMANITY (P) | 9781337109697 | $146.15 | $109.65 |
| ANT202 | 004 |   | HUMANITY (P) | 9781337109697 | $146.15 | $109.65 |
| ANT202 | 006 |   | HUMANITY (P) | 9781337109697 | $146.15 | $109.65 |
| ANT202 | 007 |   | HUMANITY (P) | 9781337109697 | $146.15 | $109.65 |
| ANT202 | 011 |   | HUMANITY (P) | 9781337109697 | $146.15 | $109.65 |
| ANT202 | 051 |   | HUMANITY (P) | 9781337109697 | $146.15 | $109.65 |
| ANT202 | 0C1 | Starts 2/18/20 | HUMANITY (P) | 9781337109697 | $146.15 | $109.65 |
| ANT202 | 0C2 | Starts 2/18/20 | HUMANITY (P) | 9781337109697 | $146.15 | $109.65 |
| ANT202 | 0C3 | Starts 2/18/20 | HUMANITY (P) | 9781337109697 | $146.15 | $109.65 |
| ANT202 | WC1 | Starts 12/16/19 | HUMANITY (P) | 9781337109697 | $146.15 | $109.65 |
| ANT204 | 001 |   | OUR ORIGINS:DISCOVERING PHYS ANTHROPOLOGY (W/ACCESS CODE | 9780393614008 | $149.40 | $112.05 |
| ARB101 | 050 |   | ALIF BAA:INTRODUCTION TO ARABIC LETTERS AND SOUNDS W/WEBSITE | 9781626166875 | $129.85 | $97.35 |
| ARB101 | 050 |   | AL-KITAAB FII TA'ALLUM AL-'ARABIYYA PART ONE WITH WEBSITE ACCESS CODE | 9781626166899 | $142.80 | $107.10 |
| ART110 | 050 |   | ***No information regarding course materials is available.*** |   |   |   |
| ART110 | 0C1 |   | ***No information regarding course materials is available.*** |   |   |   |
| ART111 | 001 |   | ART HISTORY (REVEL ACCESS CARD) (V1) | 9780134485324 | $77.95 | $58.45 |
| ART111 | 0C1 |   | GARDNER'S ART THROUGH THE AGES GLB HIST (V1) | 9781337696593 | $169.50 | $127.15 |
| ART112,001 |   | "ART HISTORY | VOL 2 (REVEL ART V2 ACCESS CARD)" | 9780134485287 | $77.95 | $58.45 |
| ART112 | 050 |   | ***No information regarding course materials is available.*** |   |   |   |
| ART112 | 0C1 |   | ***No information regarding course materials is available.*** |   |   |   |
| ART113 | 001 |   | HISTORY OF MODERN ART (VOL 1) (P) | 9780205259489 | $116.90 | $87.70 |
| ART113 | 0C1 |   | HISTORY OF MODERN ART (VOL 1) (P) | 9780205259489 | $116.90 | $87.70 |
| ART115 | 001 |   | ***No information regarding course materials is available.*** |   |   |   |
| ART115 | 050 |   | ***No information regarding course materials is available.*** |   |   |   |
| ART115 | 0W1 |   | ***No information regarding course materials is available.*** |   |   |   |
| ART116 | 001 |   | ***No information regarding course materials is available.*** |   |   |   |
| ART117 | 002 |   | *** NO TEXT *** |   |   |   |
| ART117 | 003 |   | ***No information regarding course materials is available.*** |   |   |   |
| ART120 | 050 |   | MUSEUM BASICS (P) | 9781138292475 | $48.85 | $36.65 |
| ART122 | 0C1 |   | AFTER MODERN ART | 9780199218455 | $32.40 | $24.30 |
| ART216 | 001 |   | ***No information regarding course materials is available.*** |   |   |   |
| ART216 | 0W1 |   | ***No information regarding course materials is available.*** |   |   |   |
| ART224 | 002 |   | ***No information regarding course materials is available.*** |   |   |   |
| ART225 | 001 |   | ***No information regarding course materials is available.*** |   |   |   |
| ART240 | 001 |   | ***No information regarding course materials is available.*** |   |   |   |
| ART243 | 001 |   | *** NO TEXT *** |   |   |   |
| ART250 | 001 |   | *** NO TEXT *** |   |   |   |
| ART253 | 001 |   | *** NO TEXT *** |   |   |   |
| ART259 | 050 | Co-listed | ***No information regarding course materials is available.*** |   |   |   |
| ART260 | 001 |   | ***No information regarding course materials is available.*** |   |   |   |
| ART262 | 001 |   | ***No information regarding course materials is available.*** |   |   |   |
| ART277 | 0W1 |   | ***No information regarding course materials is available.*** |   |   |   |
| ATA102,001, | "AUTOMOTIVE TECHNOLOGY PRINCIPLES | DIAGNOSIS | & SERVICE" | 9780135257272 | $181.85 | $136.35 |
| ATA110,050, | "AUTOMOTIVE TECHNOLOGY PRINCIPLES | DIAGNOSIS | & SERVICE" | 9780135257272 | $181.85 | $136.35 |
| ATA111,050, | "AUTOMOTIVE TECHNOLOGY PRINCIPLES | DIAGNOSIS | & SERVICE" | 9780135257272 | $181.85 | $136.35 |
| ATA113,001, | "AUTOMOTIVE TECHNOLOGY PRINCIPLES | DIAGNOSIS | & SERVICE" | 9780135257272 | $181.85 | $136.35 |
| ATA113,050, | "AUTOMOTIVE TECHNOLOGY PRINCIPLES | DIAGNOSIS | & SERVICE" | 9780135257272 | $181.85 | $136.35 |
| ATA114,001, | "AUTOMOTIVE TECHNOLOGY PRINCIPLES | DIAGNOSIS | & SERVICE" | 9780135257272 | $181.85 | $136.35 |
| ATA114,050, | "AUTOMOTIVE TECHNOLOGY PRINCIPLES | DIAGNOSIS | & SERVICE" | 9780135257272 | $181.85 | $136.35 |
| ATA118 | 001 |   | MODERN DIESEL TECHNOLOGY: LIGHT DUTY (P) | 9781435480476 | $131.50 | $98.65 |
| ATA205,001, | "AUTOMOTIVE TECHNOLOGY PRINCIPLES | DIAGNOSIS | & SERVICE" | 9780135257272 | $181.85 | $136.35 |
| ATA205,050, | "AUTOMOTIVE TECHNOLOGY PRINCIPLES | DIAGNOSIS | & SERVICE" | 9780135257272 | $181.85 | $136.35 |
| ATA210 | 0W1 |   | AUTOMOTIVE ENGINE PERFORMANCE (P) | 9780134074917 | $168.85 | $126.65 |
| BIO101 | 002 |   | INTRO TO LIFESCIENCE LAB MANUAL | 9781681358239 | $36.50 | $0.00 |
| BIO101 | 002 |   | CAMPBELL BIOLOGY: CONCEPTS ETC (W/MASTERINGBIOLOGY ACCES | 9780134240688 | $239.35 | $179.55 |
| BIO101 | 002 |   | BIO BEYOND INSPARK SCIENCE COURSEWARE ACCESS CODE | 9780996819602 | $32.50 | $0.00 |
| BIO101 | 004 |   | INTRO TO LIFESCIENCE LAB MANUAL | 9781681358239 | $36.50 | $0.00 |
| BIO101 | 004 |   | CAMPBELL BIOLOGY: CONCEPTS ETC (W/MASTERINGBIOLOGY ACCES | 9780134240688 | $239.35 | $179.55 |
| BIO101 | 004 |   | BIO BEYOND INSPARK SCIENCE COURSEWARE ACCESS CODE | 9780996819602 | $32.50 | $0.00 |
| BIO101 | 005 |   | INTRO TO LIFESCIENCE LAB MANUAL | 9781681358239 | $36.50 | $0.00 |
| BIO101 | 005 |   | CAMPBELL BIOLOGY: CONCEPTS ETC (W/MASTERINGBIOLOGY ACCES | 9780134240688 | $239.35 | $179.55 |
| BIO101 | 005 |   | BIO BEYOND INSPARK SCIENCE COURSEWARE ACCESS CODE | 9780996819602 | $32.50 | $0.00 |
| BIO101 | 008 |   | INTRO TO LIFESCIENCE LAB MANUAL | 9781681358239 | $36.50 | $0.00 |
| BIO101 | 008 |   | CAMPBELL BIOLOGY (LOOSE PGS)(W/MASTERINGBIOLOGY ACCESS) | 9780134536347 | $181.85 | $0.00 |
| BIO101 | 008 |   | CAMPBELL BIOLOGY: CONCEPTS ETC (W/MASTERINGBIOLOGY ACCES | 9780134240688 | $239.35 | $179.55 |
| BIO101 | 016 |   | INTRO TO LIFESCIENCE LAB MANUAL | 9781681358239 | $36.50 | $0.00 |
| BIO101 | 016 |   | CAMPBELL BIOLOGY: CONCEPTS ETC (W/MASTERINGBIOLOGY ACCES | 9780134240688 | $239.35 | $179.55 |
| BIO101 | 016 |   | BIO BEYOND INSPARK SCIENCE COURSEWARE ACCESS CODE | 9780996819602 | $32.50 | $0.00 |
| BIO101 | 052 |   | INTRO TO LIFESCIENCE LAB MANUAL | 9781681358239 | $36.50 | $0.00 |
| BIO101 | 052 |   | CAMPBELL BIOLOGY: CONCEPTS ETC (W/MASTERINGBIOLOGY ACCES | 9780134240688 | $239.35 | $179.55 |
| BIO101 | 052 |   | BIO BEYOND INSPARK SCIENCE COURSEWARE ACCESS CODE | 9780996819602 | $32.50 | $0.00 |
| BIO101 | 055 |   | INTRO TO LIFESCIENCE LAB MANUAL | 9781681358239 | $36.50 | $0.00 |
| BIO101 | 055 |   | CAMPBELL BIOLOGY: CONCEPTS ETC (W/MASTERINGBIOLOGY ACCES | 9780134240688 | $239.35 | $179.55 |
| BIO101 | 056 |   | INTRO TO LIFESCIENCE LAB MANUAL | 9781681358239 | $36.50 | $0.00 |
| BIO101 | 056 |   | CAMPBELL BIOLOGY (LOOSE PGS)(W/MASTERINGBIOLOGY ACCESS) | 9780134536347 | $181.85 | $0.00 |
| BIO101 | 056 |   | CAMPBELL BIOLOGY: CONCEPTS ETC (W/MASTERINGBIOLOGY ACCES | 9780134240688 | $239.35 | $179.55 |
| BIO101 | 056 |   | BIO BEYOND INSPARK SCIENCE COURSEWARE ACCESS CODE | 9780996819602 | $32.50 | $0.00 |
| BIO101 | 0W1 |   | INTRO TO LIFESCIENCE LAB MANUAL | 9781681358239 | $36.50 | $0.00 |
| BIO101 | 0W1 |   | CAMPBELL BIOLOGY (LOOSE PGS)(W/MASTERINGBIOLOGY ACCESS) | 9780134536347 | $181.85 | $0.00 |
| BIO101 | 0W1 |   | CAMPBELL BIOLOGY: CONCEPTS ETC (W/MASTERINGBIOLOGY ACCES | 9780134240688 | $239.35 | $179.55 |
| BIO101 | 0Y1 |   | INTRO TO LIFESCIENCE LAB MANUAL | 9781681358239 | $36.50 | $0.00 |
| BIO101 | 0Y1 |   | CAMPBELL BIOLOGY: CONCEPTS ETC (W/MASTERINGBIOLOGY ACCES | 9780134240688 | $239.35 | $179.55 |
| BIO101 | 0Y1 |   | BIO BEYOND INSPARK SCIENCE COURSEWARE ACCESS CODE | 9780996819602 | $32.50 | $0.00 |
| BIO104 | 002 | DDA Fee Paid in Tuition See Instructor | CUSTOM HUMAN GENETICS LOOSE LEAF | 9781260832808 | $34.65 | $26.00 |
| BIO104 | 050 | DDA Fee Paid in Tuition See Instructor | CUSTOM HUMAN GENETICS LOOSE LEAF | 9781260832808 | $34.65 | $26.00 |
| BIO104 | 0C1 | DDA Fee Paid in Tuition See Instructor | CUSTOM HUMAN GENETICS LOOSE LEAF | 9781260832808 | $34.65 | $26.00 |
| BIO104 | 0C2 | DDA Fee Paid in Tuition See Instructor | CUSTOM HUMAN GENETICS LOOSE LEAF | 9781260832808 | $34.65 | $26.00 |
| BIO104 | 0C3 | Starts 2/18/20 | HUMAN GENETICS (P) | 9781259700934 | $266.60 | $199.95 |
| BIO104 | 0C3 | Starts 2/18/20 | HUMAN GENETICS LOOSE LEAF | 9781259936975 | $187.70 | $144.50 |
| BIO106 | 001 |   | A FIELD GUIDE TO BIODIVERSITY OF THE CHICAGO REGION & BIO 106 LAB MANUAL | 9781643861449 | $110.75 | $0.00 |
| BIO106 | 002 |   | A FIELD GUIDE TO BIODIVERSITY OF THE CHICAGO REGION & BIO 106 LAB MANUAL | 9781643861449 | $110.75 | $0.00 |
| BIO106 | 003 |   | A FIELD GUIDE TO BIODIVERSITY OF THE CHICAGO REGION & BIO 106 LAB MANUAL | 9781643861449 | $110.75 | $0.00 |
| BIO106 | 050 |   | A FIELD GUIDE TO BIODIVERSITY OF THE CHICAGO REGION & BIO 106 LAB MANUAL | 9781643861449 | $110.75 | $0.00 |
| BIO106 | 0H1 |   | ***No information regarding course materials is available.*** |   |   |   |
| BIO112 | 001 |   | MASTERING NUTRITION FOR NUTRITION AN APPLIED APPROACH STANDALONE ACCESS CODE | 9780134608778 | $103.85 | $77.90 |
| BIO112 | 050 |   | MASTERING NUTRITION FOR NUTRITION AN APPLIED APPROACH STANDALONE ACCESS CODE | 9780134608778 | $103.85 | $77.90 |
| BIO112 | 0C1 |   | MASTERING NUTRITION FOR NUTRITION AN APPLIED APPROACH STANDALONE ACCESS CODE | 9780134608778 | $103.85 | $77.90 |
| BIO112 | 0C3 | Starts 2/18/20 | MASTERING NUTRITION FOR NUTRITION AN APPLIED APPROACH STANDALONE ACCESS CODE | 9780134608778 | $103.85 | $77.90 |
| BIO112 | 0C5 | Starts 2/18/20 | MASTERING NUTRITION FOR NUTRITION AN APPLIED APPROACH STANDALONE ACCESS CODE | 9780134608778 | $103.85 | $77.90 |
| BIO121,001 |   | "CUSTOM MATTER | ENERGY & LIFE " | 9780536986344 | $115.75 | $86.45 |
| BIO121 | 001 |   | THE OAKIE | 9970462229 | $7.45 | $5.60 |
| BIO121 | 001 |   | CAMPBELL BIOLOGY (W/MASTERING BIOLOGY ACCESS) | 9780134082318 | $273.65 | $205.25 |
| BIO121 | 001 |   | CAMPBELL BIOLOGY (W/MASTERINGBIOLOGY ACCESS)(LOOSE PGS) | 9780134454665 | $192.75 | $144.60 |
| BIO121 | 002 |   | CUSTOM EXPLORING BIOLOGY IN THE LAB BIO 121 | 9781643863269 | $39.00 | $29.25 |
| BIO121 | 002 |   | CAMPBELL BIOLOGY (W/MASTERING BIOLOGY ACCESS) | 9780134082318 | $273.65 | $205.25 |
| BIO121 | 002 |   | CAMPBELL BIOLOGY (W/MASTERINGBIOLOGY ACCESS)(LOOSE PGS) | 9780134454665 | $192.75 | $144.60 |
| BIO121 | 002 |   | MASTERING BIOLOGY W/PEARSON ETEXT STANDALONE ACCESS CARD FOR CAMPBELL BIOLOGY | 9780134446523 | $136.90 | $102.70 |
| BIO121 | 003 |   | CUSTOM EXPLORING BIOLOGY IN THE LAB BIO 121 | 9781643863269 | $39.00 | $29.25 |
| BIO121 | 003 |   | CAMPBELL BIOLOGY (W/MASTERING BIOLOGY ACCESS) | 9780134082318 | $273.65 | $205.25 |
| BIO121 | 003 |   | CAMPBELL BIOLOGY (W/MASTERINGBIOLOGY ACCESS)(LOOSE PGS) | 9780134454665 | $192.75 | $144.60 |
| BIO121 | 003 |   | MASTERING BIOLOGY W/PEARSON ETEXT STANDALONE ACCESS CARD FOR CAMPBELL BIOLOGY | 9780134446523 | $136.90 | $102.70 |
| BIO121 | 004 |   | CUSTOM EXPLORING BIOLOGY IN THE LAB BIO 121 | 9781643863269 | $39.00 | $29.25 |
| BIO121 | 004 |   | CAMPBELL BIOLOGY (W/MASTERING BIOLOGY ACCESS) | 9780134082318 | $273.65 | $205.25 |
| BIO121 | 004 |   | CAMPBELL BIOLOGY (W/MASTERINGBIOLOGY ACCESS)(LOOSE PGS) | 9780134454665 | $192.75 | $144.60 |
| BIO121 | 004 |   | MASTERING BIOLOGY W/PEARSON ETEXT STANDALONE ACCESS CARD FOR CAMPBELL BIOLOGY | 9780134446523 | $136.90 | $102.70 |
| BIO121 | 0W1 |   | CUSTOM EXPLORING BIOLOGY IN THE LAB BIO 121 | 9781643863269 | $39.00 | $29.25 |
| BIO121 | 0W1 |   | CAMPBELL BIOLOGY (W/MASTERING BIOLOGY ACCESS) | 9780134082318 | $273.65 | $205.25 |
| BIO121 | 0W1 |   | CAMPBELL BIOLOGY (W/MASTERINGBIOLOGY ACCESS)(LOOSE PGS) | 9780134454665 | $192.75 | $144.60 |
| BIO121 | 0W1 |   | MASTERING BIOLOGY W/PEARSON ETEXT STANDALONE ACCESS CARD FOR CAMPBELL BIOLOGY | 9780134446523 | $136.90 | $102.70 |
| BIO121 | 0Y1 |   | CUSTOM EXPLORING BIOLOGY IN THE LAB BIO 121 | 9781643863269 | $39.00 | $29.25 |
| BIO121 | 0Y1 |   | CAMPBELL BIOLOGY (W/MASTERING BIOLOGY ACCESS) | 9780134082318 | $273.65 | $205.25 |
| BIO121 | 0Y1 |   | CAMPBELL BIOLOGY (W/MASTERINGBIOLOGY ACCESS)(LOOSE PGS) | 9780134454665 | $192.75 | $144.60 |
| BIO121 | 0Y1 |   | MASTERING BIOLOGY W/PEARSON ETEXT STANDALONE ACCESS CARD FOR CAMPBELL BIOLOGY | 9780134446523 | $136.90 | $102.70 |
| BIO122 | 001 | DDA Fee Paid in Tuition See Instructor | CUSTOM EXPLORING BIOLOGY IN THE LAB BIO 122 | 9781643860664 | $58.45 | $43.85 |
| BIO122 | 001 | DDA Fee Paid in Tuition See Instructor | CAMPBELL BIOLOGY (W/MASTERING BIOLOGY ACCESS) | 9780134082318 | $273.65 | $205.25 |
| BIO122 | 001 | DDA Fee Paid in Tuition See Instructor | CAMPBELL BIOLOGY (W/MASTERINGBIOLOGY ACCESS)(LOOSE PGS) | 9780134454665 | $192.75 | $144.60 |
| BIO231 | 001 |   | HUMAN ANATOMY & PHYSIOLOGY I & II (LAB MANUAL)(CUSTOM) | 9781599848068 | $62.35 | $48.25 |
| BIO231 | 001 |   | HUMAN ANAT & PHYS (W/MOD MASTERINGA&P ACCESS &BRF ATLAS) | 9780135241790 | $312.25 | $0.00 |
| BIO231 | 001 |   | HUMAN ANATOMY & PHYS (MOD MASTERA&P STANDALONE ACCESS) | 9780134763415 | $136.90 | $102.70 |
| BIO231 | 003 | DDA Fee Paid in Tuition See Instructor | HUMAN ANATOMY & PHYSIOLOGY I & II (LAB MANUAL)(CUSTOM) | 9781599848068 | $62.35 | $48.25 |
| BIO231 | 004 | DDA Fee Paid in Tuition See Instructor | HUMAN ANATOMY & PHYSIOLOGY I & II (LAB MANUAL)(CUSTOM) | 9781599848068 | $62.35 | $48.25 |
| BIO231 | 005 | DDA Fee Paid in Tuition See Instructor | HUMAN ANATOMY & PHYSIOLOGY I & II (LAB MANUAL)(CUSTOM) | 9781599848068 | $62.35 | $48.25 |
| BIO231 | 010 | DDA Fee Paid in Tuition See Instructor | HUMAN ANATOMY & PHYSIOLOGY I & II (LAB MANUAL)(CUSTOM) | 9781599848068 | $62.35 | $48.25 |
| BIO231 | 012 | DDA Fee Paid in Tuition See Instructor | HUMAN ANATOMY & PHYSIOLOGY I & II (LAB MANUAL)(CUSTOM) | 9781599848068 | $62.35 | $48.25 |
| BIO231 | 052 |   | HUMAN ANATOMY & PHYSIOLOGY I & II (LAB MANUAL)(CUSTOM) | 9781599848068 | $62.35 | $48.25 |
| BIO231 | 054 | DDA Fee Paid in Tuition See Instructor | HUMAN ANATOMY & PHYSIOLOGY I & II (LAB MANUAL)(CUSTOM) | 9781599848068 | $62.35 | $48.25 |
| BIO231 | 0W1 | DDA Fee Paid in Tuition See Instructor | HUMAN ANATOMY & PHYSIOLOGY I & II (LAB MANUAL)(CUSTOM) | 9781599848068 | $62.35 | $48.25 |
| BIO231 | 0Y1 | DDA Fee Paid in Tuition See Instructor | HUMAN ANATOMY & PHYSIOLOGY I & II (LAB MANUAL)(CUSTOM) | 9781599848068 | $62.35 | $48.25 |
| BIO232 | 001 | DDA Fee Paid in Tuition See Instructor | HUMAN ANATOMY & PHYSIOLOGY I & II (LAB MANUAL)(CUSTOM) | 9781599848068 | $62.35 | $48.25 |
| BIO232 | 001 | DDA Fee Paid in Tuition See Instructor | ANATOMY & PHYSIOLOGY COLORING WORKBOOK (P) | 9780134459363 | $84.45 | $0.00 |
| BIO232 | 001 | DDA Fee Paid in Tuition See Instructor | HUMAN ANATOMY & PHYSIOLOGY (LOOSE PGS)(TEXT ONLY) | 9780134807423 | $51.95 | $148.65 |
| BIO232 | 004 | DDA Fee Paid in Tuition See Instructor | HUMAN ANATOMY & PHYSIOLOGY I & II (LAB MANUAL)(CUSTOM) | 9781599848068 | $62.35 | $48.25 |
| BIO232 | 004 | DDA Fee Paid in Tuition See Instructor | ANATOMY & PHYSIOLOGY COLORING WORKBOOK (P) | 9780134459363 | $84.45 | $0.00 |
| BIO232 | 004 | DDA Fee Paid in Tuition See Instructor | HUMAN ANATOMY & PHYSIOLOGY (LOOSE PGS)(TEXT ONLY) | 9780134807423 | $51.95 | $148.65 |
| BIO232 | 005 | DDA Fee Paid in Tuition See Instructor | HUMAN ANATOMY & PHYSIOLOGY I & II (LAB MANUAL)(CUSTOM) | 9781599848068 | $62.35 | $48.25 |
| BIO232 | 005 | DDA Fee Paid in Tuition See Instructor | ANATOMY & PHYSIOLOGY COLORING WORKBOOK (P) | 9780134459363 | $84.45 | $0.00 |
| BIO232 | 010 | DDA Fee Paid in Tuition See Instructor | HUMAN ANATOMY & PHYSIOLOGY I & II (LAB MANUAL)(CUSTOM) | 9781599848068 | $62.35 | $48.25 |
| BIO232 | 010 | DDA Fee Paid in Tuition See Instructor | ANATOMY & PHYSIOLOGY COLORING WORKBOOK (P) | 9780134459363 | $84.45 | $0.00 |
| BIO232 | 011 | DDA Fee Paid in Tuition See Instructor | HUMAN ANATOMY & PHYSIOLOGY I & II (LAB MANUAL)(CUSTOM) | 9781599848068 | $62.35 | $48.25 |
| BIO232 | 011 | DDA Fee Paid in Tuition See Instructor | ANATOMY & PHYSIOLOGY COLORING WORKBOOK (P) | 9780134459363 | $84.45 | $0.00 |
| BIO232 | 011 | DDA Fee Paid in Tuition See Instructor | HUMAN ANATOMY & PHYSIOLOGY (LOOSE PGS)(TEXT ONLY) | 9780134807423 | $51.95 | $148.65 |
| BIO232 | 050 | DDA Fee Paid in Tuition See Instructor | HUMAN ANATOMY & PHYSIOLOGY I & II (LAB MANUAL)(CUSTOM) | 9781599848068 | $62.35 | $48.25 |
| BIO232 | 050 | DDA Fee Paid in Tuition See Instructor | ANATOMY & PHYSIOLOGY COLORING WORKBOOK (P) | 9780134459363 | $84.45 | $0.00 |
| BIO232 | 051 | DDA Fee Paid in Tuition See Instructor | HUMAN ANATOMY & PHYSIOLOGY I & II (LAB MANUAL)(CUSTOM) | 9781599848068 | $62.35 | $48.25 |
| BIO232 | 051 | DDA Fee Paid in Tuition See Instructor | ANATOMY & PHYSIOLOGY COLORING WORKBOOK (P) | 9780134459363 | $84.45 | $0.00 |
| BIO232 | 0W2 | DDA Fee Paid in Tuition See Instructor | HUMAN ANATOMY & PHYSIOLOGY I & II (LAB MANUAL)(CUSTOM) | 9781599848068 | $62.35 | $48.25 |
| BIO232 | 0W2 | DDA Fee Paid in Tuition See Instructor | ANATOMY & PHYSIOLOGY COLORING WORKBOOK (P) | 9780134459363 | $84.45 | $0.00 |
| BIO232 | 0Y1 | DDA Fee Paid in Tuition See Instructor | HUMAN ANATOMY & PHYSIOLOGY I & II (LAB MANUAL)(CUSTOM) | 9781599848068 | $62.35 | $48.25 |
| BIO232 | 0Y1 | DDA Fee Paid in Tuition See Instructor | ANATOMY & PHYSIOLOGY COLORING WORKBOOK (P) | 9780134459363 | $84.45 | $0.00 |
| BIO240 | 001 |   | *** NO TEXT *** |   |   |   |
| BIO240 | 0H1 |   | *** NO TEXT *** |   |   |   |
| BIO242 | 050 |   | GOULD'S PATHOPHYSIOLOGY FOR HEALTH PROFESSIONALS (P) | 9780323414425 | $114.30 | $85.75 |
| BIO242 | 050 |   | PATHOPHYSIOLOGY ONLINE FOR GOULD'S ETC (ACCESS CODE) | 9780323414173 | $68.55 | $49.50 |
| BIO244 | 050 |   | BASIC & CLINICAL PHARMACOLOGY | 9781259641152 | $70.30 | $52.75 |
| BIO251 | 001 |   | CUSTOM MICROBIOLOGY LAB THEORY & APPLICATION | 9781640430211 | $56.20 | $0.00 |
| BIO251 | 001 |   | MICROBIOLOGY (LOOSE PGS)(W/OUT ACCESS CODE) | 9780134720388 | $155.65 | $116.75 |
| BIO251 | 001 |   | MICROBIOLOGY:INTRO (W/MODIFIED MSTRG ACCESS) | 9780135194577 | $244.50 | $183.40 |
| BIO251 | 002 | DDA Fee Paid in Tuition See Instructor | CUSTOM MICROBIOLOGY LAB THEORY & APPLICATION | 9781640430211 | $56.20 | $0.00 |
| BIO251 | 004 | DDA Fee Paid in Tuition See Instructor | CUSTOM MICROBIOLOGY LAB THEORY & APPLICATION | 9781640430211 | $56.20 | $0.00 |
| BIO251 | 050 |   | CUSTOM MICROBIOLOGY LAB THEORY & APPLICATION | 9781640430211 | $56.20 | $0.00 |
| BIO251 | 050 |   | MICROBIOLOGY (LOOSE PGS)(W/OUT ACCESS CODE) | 9780134720388 | $155.65 | $116.75 |
| BIO251 | 050 |   | MICROBIOLOGY:INTRO (W/MODIFIED MSTRG ACCESS) | 9780135194577 | $244.50 | $183.40 |
| BIO251 | 051 |   | CUSTOM MICROBIOLOGY LAB THEORY & APPLICATION | 9781640430211 | $56.20 | $0.00 |
| BIO251 | 051 |   | MICROBIOLOGY (LOOSE PGS)(W/OUT ACCESS CODE) | 9780134720388 | $155.65 | $116.75 |
| BIO251 | 051 |   | MICROBIOLOGY:INTRO (W/MODIFIED MSTRG ACCESS) | 9780135194577 | $244.50 | $183.40 |
| BIO251 | 0Y1 |   | CUSTOM MICROBIOLOGY LAB THEORY & APPLICATION | 9781640430211 | $56.20 | $0.00 |
| BIO251 | 0Y1 |   | MICROBIOLOGY (LOOSE PGS)(W/OUT ACCESS CODE) | 9780134720388 | $155.65 | $116.75 |
| BIO251 | 0Y1 |   | MICROBIOLOGY:INTRO (W/MODIFIED MSTRG ACCESS) | 9780135194577 | $244.50 | $183.40 |
| BUS101,001 | DDA Fee Paid in Tuition See Instructor | "BUSINESS ESSENTIALS | STUDENT VALUE EDITION (LOOSEPGS)" | 9780134728490 | $32.47 | $0.00 |
| BUS101,002 | DDA Fee Paid in Tuition See Instructor | "BUSINESS ESSENTIALS | STUDENT VALUE EDITION (LOOSEPGS)" | 9780134728490 | $32.47 | $0.00 |
| BUS101,003 | DDA Fee Paid in Tuition See Instructor | "BUSINESS ESSENTIALS | STUDENT VALUE EDITION (LOOSEPGS)" | 9780134728490 | $32.47 | $0.00 |
| BUS101,005 | DDA Fee Paid in Tuition See Instructor | "BUSINESS ESSENTIALS | STUDENT VALUE EDITION (LOOSEPGS)" | 9780134728490 | $32.47 | $0.00 |
| BUS101,006 | DDA Fee Paid in Tuition See Instructor | "BUSINESS ESSENTIALS | STUDENT VALUE EDITION (LOOSEPGS)" | 9780134728490 | $32.47 | $0.00 |
| BUS101,007 | DDA Fee Paid in Tuition See Instructor | "BUSINESS ESSENTIALS | STUDENT VALUE EDITION (LOOSEPGS)" | 9780134728490 | $32.47 | $0.00 |
| BUS101,054 | DDA Fee Paid in Tuition See Instructor | "BUSINESS ESSENTIALS | STUDENT VALUE EDITION (LOOSEPGS)" | 9780134728490 | $32.47 | $0.00 |
| BUS101,0C1 | DDA Fee Paid in Tuition See Instructor | "BUSINESS ESSENTIALS | STUDENT VALUE EDITION (LOOSEPGS)" | 9780134728490 | $32.47 | $0.00 |
| BUS101,0C2 | DDA Fee Paid in Tuition See Instructor | "BUSINESS ESSENTIALS | STUDENT VALUE EDITION (LOOSEPGS)" | 9780134728490 | $32.47 | $0.00 |
| BUS101,WC1 | DDA Fee Paid in Tuition See Instructor | "BUSINESS ESSENTIALS | STUDENT VALUE EDITION (LOOSEPGS)" | 9780134728490 | $32.47 | $0.00 |
| BUS107 | H50 |   | ***No information regarding course materials is available.*** |   |   |   |
| BUS110 | 001 |   | PERSONAL FINANCE (LOOSE PGS) | 9781259720680 | $136.40 | $102.30 |
| BUS221 | 0C1 |   | BUSINESS LAW & THE REGULATION OF BUISNESS W/MINDTAP LOOSE LEAF | 9781305927810 | $129.90 | $97.40 |
| BUS222 | 050 | Starts 2/18/20 | BUSINESS LAW & THE REGULATION OF BUISNESS W/MINDTAP LOOSE LEAF | 9781305927810 | $129.90 | $97.40 |
| BUS225 | 001 |   | BUSINESS LAW (P) | 9781133586562 | $227.00 | $170.25 |
| BUS225 | 0C1 |   | BUSINESS LAW (P) | 9781133586562 | $227.00 | $170.25 |
| BUS230 | 0C1 |   | FOUNDATIONS OF FINANCIAL MANAGEMENT CONNECT ACCESS CODE | 9781260464894 | $168.85 | $126.65 |
| CAB102 | 0C1 |   | KEYBOARDING ONLINE ACCESS CODE | 9780997560947 | $33.80 | $0.00 |
| CAB104 | 0C1 |   | KEYBOARDING & WORD PROCESSING ESSEN LESSONS 1-55 (W/ACC | 9781337213431 | $231.85 | $173.90 |
| CAB110 | 0C1 | Co-listed | MICROSOFT WINDOWS 10 - INTERMEDIATE (P) | 9781305579392 | $238.35 | $178.75 |
| CAB125 | 0C1 |   | BENCHMARK SERIES: MICROSOFT WORD 2016 LEVEL 1&2 - TEXT & EBOOK | 9780763883447 | $142.75 | $0.00 |
| CAB130 | 0C1 |   | SHELLY CASHMAN MICROSOFT OFFICE 365 & POWERPOINT 2016 COMPREHENSIVE | 9781305870819 | $211.70 | $158.80 |
| CAB132 | 0C1 |   | ADOBE ACROBAT DC CLASSROOM IN A BOOK (P) | 9780135495643 | $58.90 | $44.20 |
| CAB135 | 0C1 |   | NEW PERSPECTIVES MICROSOFT OFFICE 365 EXCEL 2016 COMP (P) | 9781305880405 | $175.35 | $131.55 |
| CAB135 | Y50 |   | NEW PERSPECTIVES MICROSOFT OFFICE 365 EXCEL 2016 COMP (P) | 9781305880405 | $175.35 | $131.55 |
| CAB140 | 0C1 | Starts 2/10/20 | NEW PERSPECTIVES MICROSOFT OFFICE 365 & ACCESS 2016: COMP (P) | 9781305880139 | $223.10 | $167.35 |
| CAB140 | Y50 |   | NEW PERSPECTIVES MICROSOFT OFFICE 365 & ACCESS 2016: COMP (P) | 9781305880139 | $223.10 | $167.35 |
| CAB160 | 0C1 | Starts 3/23/20 | GRAPHIC DESIGNERS DIGITAL TOOLKIT (P) | 9781305263659 | $133.45 | $100.10 |
| CAB172 | 050 |   | ADOBE PHOTOSHOP CC CLASSROOM IN A BOOK (P) | 9780135261781 | $58.90 | $44.20 |
| CAB175 | 0C1 |   | ADOBE ILLUSTRATOR CC CLASSROOM IN A BOOK (P) | 9780135262160 | $58.90 | $44.20 |
| CAB184 | 051 |   | BUSINESS COMMUNICATION (P) | 9780073403267 | $170.40 | $127.80 |
| CAB225 | 0C1 | Starts 3/23/20 | BENCHMARK SERIES:WORD 2016 DESKTOP PUBLISHING | 9780763874322 | $148.45 | $111.35 |
| CAB235 | 0C1 | Starts 3/23/20 | NEW PERSPECTIVES MICROSOFT OFFICE 365 EXCEL 2016 COMP (P) | 9781305880405 | $175.35 | $131.55 |
| CAB251 | 001 | Starts 3/2/20 | *** NO TEXT *** |   |   |   |
| CAB281 | Y50 | Starts 3/3/20 | COLOR INDEX XL (P) | 9780399579783 | $38.95 | $29.25 |
| CAB281 | Y50 | Starts 3/3/20 | NON-DESIGNER'S DESIGN BOOK (P) | 9780133966152 | $45.45 | $34.10 |
| CAD116 | 001 |   | AUTOCAD & ITS APPLICATIONS COMPREHENSIVE 2020 (P) | 9781635638660 | $150.00 | $112.50 |
| CAD116 | 0C1 | Starts 2/18/20 | AUTOCAD & ITS APPLICATIONS COMPREHENSIVE 2020 (P) | 9781635638660 | $150.00 | $112.50 |
| CAD117 | 0C1 | Starts 2/18/20 | TECHNICAL DRAWING 101 WITH AUTOCAD 2020 (P) | 9781630572846 | $51.95 | $39.00 |
| CAD117 | 0C1 | Starts 2/18/20 | AUTOCAD & ITS APPLICATIONS COMPREHENSIVE 2020 (P) | 9781635638660 | $150.00 | $112.50 |
| CAD118 | 0C1 | Starts 2/18/20 | AUTOCAD & ITS APPLICATIONS COMPREHENSIVE 2020 (P) | 9781635638660 | $150.00 | $112.50 |
| CAD134 | 001 |   | AUTOCAD 2015 FOR INTERIOR DESIGN & SPACE PLANNING (P) | 9780133144857 | $103.85 | $77.90 |
| CAD232 | 0W1 |   | SOLIDWORKS 2019 INTERMEDIATE SKILLS | 9781630572365 | $51.95 | $30.00 |
| CAD234 | 0W1 |   | SOLIDWORKS 2019 ADVANCED TECHNIQUES | 9781630572242 | $51.95 | $30.00 |
| CAD240 | 0C1 | Starts 2/18/20 | ***No information regarding course materials is available.*** |   |   |   |
| CHM101 | 001 | DDA Fee Paid in Tuition See Instructor - Goggles Required | CUSTOM FOUNDATIONS OF CHEMISTRY IN THE LAB | 9781119194026 | $17.15 | $12.85 |
| CHM101 | 001 | DDA Fee Paid in Tuition See Instructor - Goggles Required | INTRODUCTORY CHEMISTRY (LOOSE PGS)(W/OUT ACCESS CODE) | 9780134564074 | $51.95 | $0.00 |
| CHM101 | 003 | DDA Fee Paid in Tuition See Instructor - Goggles Required | CUSTOM FOUNDATIONS OF CHEMISTRY IN THE LAB | 9781119194026 | $17.15 | $12.85 |
| CHM101 | 003 | DDA Fee Paid in Tuition See Instructor - Goggles Required | INTRODUCTORY CHEMISTRY (LOOSE PGS)(W/OUT ACCESS CODE) | 9780134564074 | $51.95 | $0.00 |
| CHM101 | 050 | DDA Fee Paid in Tuition See Instructor - Goggles Required | CUSTOM FOUNDATIONS OF CHEMISTRY IN THE LAB | 9781119194026 | $17.15 | $12.85 |
| CHM101 | 050 | DDA Fee Paid in Tuition See Instructor - Goggles Required | INTRODUCTORY CHEMISTRY (LOOSE PGS)(W/OUT ACCESS CODE) | 9780134564074 | $51.95 | $0.00 |
| CHM101 | 0C1 | Lab Kit Required Contact Instructor - Goggles Required | *** NO TEXT *** |   |   |   |
| CHM105 | 001 | DDA Fee Paid in Tuition See Instructor - Goggles Required | CHEMISTRY 105 LAB BOOK (SPR 10) | 9970069152 | $5.70 | $4.30 |
| CHM105 | 001 | DDA Fee Paid in Tuition See Instructor - Goggles Required | INTRODUCTORY CHEMISTRY (LOOSE PGS)(W/OUT ACCESS CODE) | 9780134564074 | $51.95 | $0.00 |
| CHM105 | 002 | DDA Fee Paid in Tuition See Instructor - Goggles Required | CHEMISTRY 105 LAB BOOK (SPR 10) | 9970069152 | $5.70 | $4.30 |
| CHM105 | 002 | DDA Fee Paid in Tuition See Instructor - Goggles Required | INTRODUCTORY CHEMISTRY (LOOSE PGS)(W/OUT ACCESS CODE) | 9780134564074 | $51.95 | $0.00 |
| CHM105 | 050 | DDA Fee Paid in Tuition See Instructor - Goggles Required | CHEMISTRY 105 LAB BOOK (SPR 10) | 9970069152 | $5.70 | $4.30 |
| CHM105 | 050 | DDA Fee Paid in Tuition See Instructor - Goggles Required | INTRODUCTORY CHEMISTRY (LOOSE PGS)(W/OUT ACCESS CODE) | 9780134564074 | $51.95 | $0.00 |
| CHM105 | 0C1 | Lab Kit Required Contact Instructor - Goggles Required | *** NO TEXT *** |   |   |   |
| CHM105 | 0W1 | DDA Fee Paid in Tuition See Instructor - Goggles Required | CHEMISTRY 105 LAB BOOK (SPR 10) | 9970069152 | $5.70 | $4.30 |
| CHM105 | 0W1 | DDA Fee Paid in Tuition See Instructor - Goggles Required | INTRODUCTORY CHEMISTRY (LOOSE PGS)(W/OUT ACCESS CODE) | 9780134564074 | $51.95 | $0.00 |
| CHM121 | 001 | DDA Fee Paid in Tuition Goggles Required | CUSTOM CHM 121 LAB MANUAL (SPR 09) | 9780495831389 | $63.65 | $47.75 |
| CHM121 | 001 | DDA Fee Paid in Tuition Goggles Required | CHEMISTRY: MOLECULAR APPROACH (LOOSE PGS)(W/OUT ACCESS) | 9780134113593 | $51.95 | $0.00 |
| CHM121 | 002 | DDA Fee Paid in Tuition Goggles Required | CUSTOM CHM 121 LAB MANUAL (SPR 09) | 9780495831389 | $63.65 | $47.75 |
| CHM121 | 002 | DDA Fee Paid in Tuition Goggles Required | CHEMISTRY: MOLECULAR APPROACH (LOOSE PGS)(W/OUT ACCESS) | 9780134113593 | $51.95 | $0.00 |
| CHM121 | 003 | DDA Fee Paid in Tuition Goggles Required | CUSTOM CHM 121 LAB MANUAL (SPR 09) | 9780495831389 | $63.65 | $47.75 |
| CHM121 | 003 | DDA Fee Paid in Tuition Goggles Required | CHEMISTRY: MOLECULAR APPROACH (LOOSE PGS)(W/OUT ACCESS) | 9780134113593 | $51.95 | $0.00 |
| CHM121 | 050 | DDA Fee Paid in Tuition Goggles Required | CUSTOM CHM 121 LAB MANUAL (SPR 09) | 9780495831389 | $63.65 | $47.75 |
| CHM121 | 050 | DDA Fee Paid in Tuition Goggles Required | CHEMISTRY: MOLECULAR APPROACH (LOOSE PGS)(W/OUT ACCESS) | 9780134113593 | $51.95 | $0.00 |
| CHM121 | 0W1 | DDA Fee Paid in Tuition Goggles Required | CUSTOM CHM 121 LAB MANUAL (SPR 09) | 9780495831389 | $63.65 | $47.75 |
| CHM121 | 0W1 | DDA Fee Paid in Tuition Goggles Required | CHEMISTRY: MOLECULAR APPROACH (LOOSE PGS)(W/OUT ACCESS) | 9780134113593 | $51.95 | $0.00 |
| CHM122 | 001 | DDA Fee Paid in Tuition Goggles Required | CUSTOM CHM 122 LAB MANUAL (SPR 09) | 9780495831396 | $59.75 | $44.85 |
| CHM122 | 001 | DDA Fee Paid in Tuition Goggles Required | CHEMISTRY: MOLECULAR APPROACH (LOOSE PGS)(W/OUT ACCESS) | 9780134113593 | $51.95 | $0.00 |
| CHM122 | 002 | DDA Fee Paid in Tuition Goggles Required | CUSTOM CHM 122 LAB MANUAL (SPR 09) | 9780495831396 | $59.75 | $44.85 |
| CHM122 | 002 | DDA Fee Paid in Tuition Goggles Required | CHEMISTRY: MOLECULAR APPROACH (LOOSE PGS)(W/OUT ACCESS) | 9780134113593 | $51.95 | $0.00 |
| CHM223 | 001 | Goggles Required | CHM 221/223-ORGANIC CHEMISTRY 1 LAB EXP (SPRING2012) | 9789970103263 | $7.40 | $5.50 |
| CHM223 | 001 | Goggles Required | ORGANIC CHEMISTRY LABORATORY NOTEBOOK | 9781930882461 | $15.55 | $0.00 |
| CHM223,001 | Goggles Required | "OWLV2 | 4 TERMS ACCESS CARD FOR MCMURRY'S ORGANIC CHEMISTRY 9TH" | 9781305084360 | $116.90 | $87.70 |
| CHM223 | 001 | Goggles Required | CUSTOM ORGANIC CHEMISTRY LOOSE LEAF W/OWLV2 ACCESS | 9781305701021 | $162.70 | $124.05 |
| CHM224 | 001 | Goggles Required | CHM 222/224 ORGANIC CHEMISTRY II LAB (SPRING 2012) | 9789970104499 | $6.75 | $5.10 |
| CHM224 | 001 | Goggles Required | ORGANIC CHEMISTRY LABORATORY NOTEBOOK | 9781930882461 | $15.55 | $0.00 |
| CHM224,001 | Goggles Required | "OWLV2 | 4 TERMS ACCESS CARD FOR MCMURRY'S ORGANIC CHEMISTRY 9TH" | 9781305084360 | $116.90 | $87.70 |
| CHM224 | 001 | Goggles Required | CUSTOM ORGANIC CHEMISTRY LOOSE LEAF W/OWLV2 ACCESS | 9781305701021 | $162.70 | $124.05 |
| CHM229 | 050 |   | BIOCHEMISTRY | 9781305961135 | $243.55 | $182.65 |
| CHM229 | 050 |   | BIOCHEMISTRY (OWLV2 1 TERM ACC) | 9781305962972 | $102.30 | $76.70 |
| CHM229 | 050 |   | BIOCHEMISTRY W/OWLV2 ACCESS LOOSE LEAF | 9781337598071 | $148.10 | $111.10 |
| CHM240 | 001 |   | ***No information regarding course materials is available.*** |   |   |   |
| CHM240 | 0H1 |   | ***No information regarding course materials is available.*** |   |   |   |
| CIS101 | 001 | DDA Fee Paid in Tuition See Instructor | *** NO TEXT *** |   |   |   |
| CIS101 | 002 | DDA Fee Paid in Tuition See Instructor | *** NO TEXT *** |   |   |   |
| CIS101 | 004 | DDA Fee Paid in Tuition See Instructor | *** NO TEXT *** |   |   |   |
| CIS101 | 050 | DDA Fee Paid in Tuition See Instructor | *** NO TEXT *** |   |   |   |
| CIS101 | 0C1 | DDA Fee Paid in Tuition See Instructor | *** NO TEXT *** |   |   |   |
| CIS101 | 0C2 | DDA Fee Paid in Tuition See Instructor | *** NO TEXT *** |   |   |   |
| CIS101 | WC1 | DDA Fee Paid in Tuition See Instructor | *** NO TEXT *** |   |   |   |
| CIS101 | WC2 | DDA Fee Paid in Tuition See Instructor | *** NO TEXT *** |   |   |   |
| CIS103 | 001 | DDA Fee Paid in Tuition See Instructor | *** NO TEXT *** |   |   |   |
| CIS103 | 050 | DDA Fee Paid in Tuition See Instructor | *** NO TEXT *** |   |   |   |
| CIS103 | 0C1 | DDA Fee Paid in Tuition See Instructor | *** NO TEXT *** |   |   |   |
| CIS111 | 0C1 |   | ***No information regarding course materials is available.*** |   |   |   |
| CIS116 | 0C1 | Starts 3/23/20 | ***No information regarding course materials is available.*** |   |   |   |
| CIS118 | 050 |   | ***No information regarding course materials is available.*** |   |   |   |
| CIS131 | 001 |   | ***No information regarding course materials is available.*** |   |   |   |
| CIS131 | 050 |   | ***No information regarding course materials is available.*** |   |   |   |
| CIS131 | 0C1 |   | ***No information regarding course materials is available.*** |   |   |   |
| CIS143 | 050 |   | ***No information regarding course materials is available.*** |   |   |   |
| CIS152 | 050 |   | ***No information regarding course materials is available.*** |   |   |   |
| CIS171 | 0C1 |   | ***No information regarding course materials is available.*** |   |   |   |
| CIS180 | 0C1 |   | ***No information regarding course materials is available.*** |   |   |   |
| CIS203 | 0C1 | Starts 2/10/20 | ***No information regarding course materials is available.*** |   |   |   |
| CIS205 | 0C1 |   | ***No information regarding course materials is available.*** |   |   |   |
| CIS211 | 050 |   | ***No information regarding course materials is available.*** |   |   |   |
| CIS218 | 050 | Co-listed | ***No information regarding course materials is available.*** |   |   |   |
| CIS227 | 0C1 |   | ***No information regarding course materials is available.*** |   |   |   |
| CIS236 | 050 | Starts 2/20/20 | ***No information regarding course materials is available.*** |   |   |   |
| CIS241 | 0C1 |   | ***No information regarding course materials is available.*** |   |   |   |
| CIS245 | 0W1 |   | ***No information regarding course materials is available.*** |   |   |   |
| CIS257 | 0C1 |   | ***No information regarding course materials is available.*** |   |   |   |
| CIS258 | 0C1 |   | ***No information regarding course materials is available.*** |   |   |   |
| CIS267 | 0C1 |   | ***No information regarding course materials is available.*** |   |   |   |
| CNB101 | 050 |   | CANNABIS PHARMACY:THE PRACTICAL GUIDE TO MEDICAL MARIJUANA | 9780316464185 | $23.15 | $17.40 |
| CNB101 | 050 |   | CANNABIS THE ILLEGALIZATION OF WEED IN AMERICA | 9781250154088 | $20.90 | $15.65 |
| CNB101 | 051 | Starts 3/24/20 | CANNABIS PHARMACY:THE PRACTICAL GUIDE TO MEDICAL MARIJUANA | 9780316464185 | $23.15 | $17.40 |
| CNB101 | 051 | Starts 3/24/20 | CANNABIS THE ILLEGALIZATION OF WEED IN AMERICA | 9781250154088 | $20.90 | $15.65 |
| CNB102 | 050 |   | MARIJUANA LAW IN A NUTSHELL | 9781634599351 | $42.65 | $32.00 |
| CNB102 | 051 | Starts 3/26/20 | MARIJUANA LAW IN A NUTSHELL | 9781634599351 | $42.65 | $32.00 |
| CNB102 | 0C1 |   | MARIJUANA LAW IN A NUTSHELL | 9781634599351 | $42.65 | $32.00 |
| CNB103 | 050 |   | *** NO TEXT *** |   |   |   |
| CNB103 | 053 | Starts 3/24/20 | *** NO TEXT *** |   |   |   |
| CNB104,050 | Starts 3/24/20 | "SOCIOLOGY OF HEALTH | ILLNESS & HEALTH CARE (W/NEW ACCESS CARD)" | 9780357045077 | $194.85 | $146.10 |
| CNB105 | 050 | Starts 3/26/20 | *** NO TEXT *** |   |   |   |
| CNS105 | 051 |   | ***No information regarding course materials is available.*** |   |   |   |
| CNS105 | 0C1 |   | TESTOUT NETWORK PRO | 9781935080435 | $167.55 | $125.65 |
| CNS110 | 0C1 |   | TESTOUT CLIENT PRO | 9781935080459 | $167.55 | $114.00 |
| CNS111 | 0C1 |   | *** NO TEXT *** |   |   |   |
| CNS114 | 0C1 |   | *** NO TEXT *** |   |   |   |
| CNS150 | 0C1 |   | TESTOUT CLIENT PRO | 9781935080459 | $167.55 | $114.00 |
| CSC155 | 001 |   | C++ PROGRAMMING: FROM PROBLEM ETC (P) | 9781337102087 | $233.80 | $175.35 |
| CSC155 | 050 |   | C++ PROGRAMMING: FROM PROBLEM ETC (P) | 9781337102087 | $233.80 | $175.35 |
| CSC155 | 0C1 |   | C++ PROGRAMMING: FROM PROBLEM ETC (P) | 9781337102087 | $233.80 | $175.35 |
| CSC156 | 050 |   | JAVA PROGRAMMING: FROM PROBLEM ANALYSIS ETC (P) | 9781111530532 | $233.80 | $175.35 |
| CSC156 | 0C1 |   | JAVA PROGRAMMING: FROM PROBLEM ANALYSIS ETC (P) | 9781111530532 | $233.80 | $175.35 |
| CSC157 | 001 |   | STARTING OUT WITH PYTHON (W/MYPROGRAMMINGLAB ACCESS CARD | 9780134543666 | $136.40 | $102.30 |
| CSC157 | 0C1 |   | STARTING OUT WITH PYTHON (W/MYPROGRAMMINGLAB ACCESS CARD | 9780134543666 | $136.40 | $102.30 |
| CSC157 | 0C2 |   | STARTING OUT WITH PYTHON (W/MYPROGRAMMINGLAB ACCESS CARD | 9780134543666 | $136.40 | $102.30 |
| CSC170 | 050 |   | *** NO TEXT *** |   |   |   |
| CSC171 | 0C1 |   | C++ FOR ENGINEERS & SCIENTISTS (P) | 9781133187844 | $216.00 | $162.00 |
| CSC172 | 0C1 |   | FORTRAN FOR SCIENTISTS & ENGINEERS (P) | 9780073385891 | $234.75 | $176.10 |
| CSC173 | 0C1 |   | JAVA FOR ENGINEERS & SCIENTISTS (P) | 9780130335203 | $154.50 | $115.90 |
| CSC204 | 0C1 |   | ESSEN OF COMPUTER ORGANIZ & ARCHITECT (W/NAVIGATE2 ACC) | 9781284123036 | $155.80 | $0.00 |
| CSC240 | 001 |   | C++ PLUS DATA STRUCTURE BUNDLE | 9781284086065 | $116.20 | $0.00 |
| CSC240 | 001 |   | NAVIGATE 2 ADVANTAGE ACCESS FOR C++ PLUS DATA STRUCTURE | 9781284089219 | $115.05 | $0.00 |
| CSC240 | 0C1 |   | C++ PLUS DATA STRUCTURE BUNDLE | 9781284086065 | $116.20 | $0.00 |
| CSC240 | 0C1 |   | NAVIGATE 2 ADVANTAGE ACCESS FOR C++ PLUS DATA STRUCTURE | 9781284089219 | $115.05 | $0.00 |
| CSC241 | 001 |   | OBJECT ORIENTED DATA STRUCTURES USING JAVA (W/NAV ACCESS) | 9781284205602 | $111.55 | $0.00 |
| CSC241 | 0C1 |   | OBJECT ORIENTED DATA STRUCTURES USING JAVA (W/NAV ACCESS) | 9781284205602 | $111.55 | $0.00 |
| CSC242 | 0C1 |   | FUNDAMENTALS OF PYTHON DATA STRUCTURES | 9780357122754 | $194.85 | $146.10 |
| CSC255 | 0C1 |   | DATA STRUCTURES AND ALGORITHMS IN PYTHON | 9781118290279 | $171.45 | $128.60 |
| CSC255 | 0C1 |   | DATA STRUCTURES & ALGORITHM ANALYSIS IN C++ | 9780132847377 | $166.65 | $125.00 |
| CSC255 | 0C1 |   | DATA STRUCTURES & ALGORITHM ANALYSIS IN JAVA | 9780132576277 | $171.45 | $128.60 |
| EAS100 | 001 | Withdrawn 1/2/20 | EAS 100 EARTH SCIENCE LAB MANUAL (FALL 2017) | 9789970005505 | $33.00 | $0.00 |
| EAS100 | 001 | Withdrawn 1/2/20 | EARTH SCIENCE (MODIFIED MASTERINGGEOLOGY ETEXT STANDALO | 9780134673844 | $90.90 | $68.20 |
| EAS100,001 | Withdrawn 1/2/20 | "EARTH SCIENCE | BOOKS A LA CARTE EDITION" | 9780134610115 | $126.60 | $94.95 |
| EAS100 | 003 |   | EARTH SCIENCE (LOOSEPGS)(W/ACCESS CODE) | 9780134674544 | $149.35 | $0.00 |
| EAS100 | 003 |   | EARTH SCIENCE (MODIFIED MASTERINGGEOLOGY ETEXT STANDALO | 9780134673844 | $90.90 | $68.20 |
| EAS100 | 0C1 |   | EARTH SCIENCE (LOOSEPGS)(W/ACCESS CODE) | 9780134674544 | $149.35 | $0.00 |
| EAS100 | 0C1 |   | EARTH SCIENCE (MODIFIED MASTERINGGEOLOGY ETEXT STANDALO | 9780134673844 | $90.90 | $68.20 |
| EAS101 | 001 |   | EAS 101 PHYSICAL GEOLOGY LAB MANUAL (FALL 2017) | 9789970005604 | $31.95 | $24.00 |
| EAS101 | 001 |   | EARTH PORTRAIT OF A PLANET LOOSE LEAF W/ACCESS CODE | 9780393640168 | $106.40 | $79.80 |
| EAS101 | 0C1 | Starts 2/18/20 | EAS 101 PHYSICAL GEOLOGY LAB MANUAL (FALL 2017) | 9789970005604 | $31.95 | $24.00 |
| EAS101 | 0C1 | Starts 2/18/20 | EARTH PORTRAIT OF A PLANET LOOSE LEAF W/ACCESS CODE | 9780393640168 | $106.40 | $79.80 |
| EAS101 | 0C2 | Starts 2/18/20 | EAS 101 PHYSICAL GEOLOGY LAB MANUAL (FALL 2017) | 9789970005604 | $31.95 | $24.00 |
| EAS101 | 0C2 | Starts 2/18/20 | EARTH PORTRAIT OF A PLANET LOOSE LEAF W/ACCESS CODE | 9780393640168 | $106.40 | $79.80 |
| EAS102 | 050 |   | EARTH THROUGH TIME (LOOSE PAGS) | 9781119228349 | $123.40 | $92.55 |
| EAS105 | 001 | Mastering is not Required | WEATHER AN AVIATION PART 1 ACCESS CARD | 9781644962756 | $93.55 | $60.00 |
| EAS105 | 002 | Mastering is not Required | WEATHER AN AVIATION PART 1 ACCESS CARD | 9781644962756 | $93.55 | $60.00 |
| EAS105 | 0C1 | Mastering is not Required | WEATHER AN AVIATION PART 1 ACCESS CARD | 9781644962756 | $93.55 | $60.00 |
| EAS105 | 0C2 | Mastering is not Required | WEATHER AN AVIATION PART 1 ACCESS CARD | 9781644962756 | $93.55 | $60.00 |
| EAS121 | 003 |   | ELEMENTAL GEOSYSTEMS (W/MASTERING GEO ACCESS CODE) | 9780134818368 | $183.10 | $105.75 |
| EAS121 | 003 |   | MASTERING GEOGRAPHY W/ETEXT FOR ELEMENTAL GEOSYSTEMS | 9780134867465 | $93.20 | $69.90 |
| EAS125 | 0C1 | Mastering is not Required | ESSEN OF OCEANOGRAPHY (W/OUT ACCESS)(LOOSE PGS) | 9780134253947 | $138.35 | $103.75 |
| EAS125 | 0C2 | Mastering is not Required | ESSEN OF OCEANOGRAPHY (W/OUT ACCESS)(LOOSE PGS) | 9780134253947 | $138.35 | $103.75 |
| EAS190,0C1 | Starts 3/23/20 | "GIS TUTORIAL 1:BASIC WORKBOOK | 10. 3 EDITION (P)" | 9781589484566 | $80.00 | $0.00 |
| EAS191,0C1 | Starts 3/23/20 | "GIS TUTORIAL 1:BASIC WORKBOOK | 10. 3 EDITION (P)" | 9781589484566 | $80.00 | $0.00 |
| EAS205 | 0C1 | Starts 2/18/20 | ENVIRONMENTAL GEOLOGY (LOOSE PGS) | 9780077791759 | $170.15 | $127.60 |
| ECE102 | 001 |   | CHILD'S WORLD: INFANCY ETC. (W/OUT ACCESS CODE) | 9780078035432 | $226.55 | $174.40 |
| ECE102 | 0C1 |   | CHILD'S WORLD: INFANCY ETC. (W/OUT ACCESS CODE) | 9780078035432 | $226.55 | $174.40 |
| ECE104 | 0C1 |   | INTRODUCTION TO EARLY CHILDHOOD EDUCATION + INTERACTIVE EBOOK | 9781544368832 | $124.70 | $93.55 |
| ECE106 | 0C1 |   | GUIDANCE APPR FOR ENCOURAGING CLASSROOM (W/OUT ACCESS) (P) | 9781133938934 | $163.35 | $122.50 |
| ECE107 | 001 |   | POWER OF OBSERVATION (P) | 9781933021522 | $38.00 | $28.50 |
| ECE107 | 001 |   | ASSESSMENT IN EARLY CHILDHOOD EDUCATION (P) | 9780133802917 | $116.90 | $87.65 |
| ECE107 | 0C1 |   | POWER OF OBSERVATION (P) | 9781933021522 | $38.00 | $28.50 |
| ECE107 | 0C1 |   | ASSESSMENT IN EARLY CHILDHOOD EDUCATION (P) | 9780133802917 | $116.90 | $87.65 |
| ECE108,001, | "HEALTH | SAFETY | & NUTRITION FOR THE YOUNG CHILD (P)" | 9780357040775 | $194.85 | $146.10 |
| ECE108,0C1, | "HEALTH | SAFETY | & NUTRITION FOR THE YOUNG CHILD (P)" | 9780357040775 | $194.85 | $146.10 |
| ECE125 | 050 |   | CREATIVE ACTIVITIES FOR YOUNG CHILDREN (TEXT ONLY) (P) | 9781285428178 | $194.85 | $180.60 |
| ECE180 | 0C1 |   | EXCEPTIONAL LIVES (W/MYEDUCATIONLAB ACCESS CARD | 9780134893631 | $95.80 | $0.00 |
| ECE216,050, | "INFANTS | TODDLERS | & CAREGIVERS (P)" | 9781259870460 | $180.85 | $135.65 |
| ECE228 | 0C1 |   | DEVELOPMENT OF LANGUAGE (P) | 9780134161143 | $181.85 | $136.35 |
| ECE255 | 0C1 |   | DEVELOPMENTALLY APPROPRIATE PRACTICE (P) | 9781305501027 | $194.85 | $146.15 |
| ECE270,001 |   | "HOME | SCHOOL & COMMUNITY RELATIONS (P)" | 9781305089013 | $200.00 | $150.00 |
| ECE270,0C1 |   | "HOME | SCHOOL & COMMUNITY RELATIONS (P)" | 9781305089013 | $200.00 | $150.00 |
| ECE273 | 0C1 | Contact Instructor | *** NO TEXT *** |   |   |   |
| ECE274 | 001 |   | *** NO TEXT *** |   |   |   |
| ECE282 | 0C1 |   | *** NO TEXT *** |   |   |   |
| ECE283 | 0C1 | Starts 3/23/20 | *** NO TEXT *** |   |   |   |
| ECO110 | 002 |   | ESSEN OF ECONOMICS (LOOSE PGS)(W/ MINDTAP ACCESS) | 9781337368056 | $172.40 | $129.30 |
| ECO201 | 001 |   | *** NO TEXT *** |   |   |   |
| ECO201 | 004 |   | CENGAGE UNLIMITED (4MTHS STANDALONE ACCESS CARD) | 9780357700037 | $140.25 | $105.20 |
| ECO201 | 005 |   | ESSEN OF ECONOMICS (LOOSE PGS)(W/ MINDTAP ACCESS) | 9781337368056 | $172.40 | $129.30 |
| ECO201 | 006 |   | *** NO TEXT *** |   |   |   |
| ECO201 | 050 |   | *** NO TEXT *** |   |   |   |
| ECO201 | 051 |   | MACROECONOMICS (P) | 9781259915673 | $265.00 | $198.75 |
| ECO201 | 0C1 |   | *** NO TEXT *** |   |   |   |
| ECO201 | 0C2 |   | CENGAGE UNLIMITED (4MTHS STANDALONE ACCESS CARD) | 9780357700037 | $140.25 | $105.20 |
| ECO201 | 0C3 |   | CENGAGE UNLIMITED (4MTHS STANDALONE ACCESS CARD) | 9780357700037 | $140.25 | $105.20 |
| ECO201 | 0C3 |   | CENGAGE UNLIMITED-ONE YEAR STANDALONE ACCESS CARD | 9780357700044 | $210.40 | $157.80 |
| ECO202 | 001 |   | MICROECONOMICS (MYECONOMICSLAB ACCESS) | 9780134739656 | $116.90 | $0.00 |
| ECO202 | 003 |   | *** NO TEXT *** |   |   |   |
| ECO202 | 004 |   | MICROECONOMICS (MYECONOMICSLAB ACCESS) | 9780134739656 | $116.90 | $0.00 |
| ECO202 | 051 |   | MICROECONOMICS (P) | 9781259915727 | $265.00 | $198.75 |
| ECO202 | 0C1 |   | *** NO TEXT *** |   |   |   |
| ECO202 | 0C2 |   | MICROECONOMICS (MYECONOMICSLAB ACCESS) | 9780134739656 | $116.90 | $0.00 |
| ECO202 | 0C3 |   | CENGAGE UNLIMITED (4MTHS STANDALONE ACCESS CARD) | 9780357700037 | $140.25 | $105.20 |
| ECO202 | 0C3 |   | CENGAGE UNLIMITED-ONE YEAR STANDALONE ACCESS CARD | 9780357700044 | $210.40 | $157.80 |
| ECO202 | Y50 |   | *** NO TEXT *** |   |   |   |
| EDN101,050, | "TEACHERS | SCHOOLS | & SOCIETY (P)" | 9781259913792 | $188.35 | $141.25 |
| EDN101 | 050 |   | DECULTURALIZATION & THE STRUGGLE FOR EQUALITY (P) | 9781138119406 | $64.40 | $48.30 |
| EDN180 | 001 |   | GHOSTS IN THE SCHOOLYARD | 9780226526027 | $20.95 | $15.75 |
| EDN180 | 001 |   | IS EVERYONE REALLY EQUAL? (P) | 9780807758618 | $43.15 | $32.40 |
| EDN280 | 050 | Starts 2/18/20 | EXCEPTIONAL LEARNERS (W/ACCESS CODE) | 9780134806372 | $103.90 | $77.95 |
| EGL072 | 002 |   | REAL READING 3 (W/CD) (P) | 9780137144433 | $50.65 | $38.00 |
| EGL073 | 002 |   | READING EXPLORER 3 (P) | 9781285846910 | $53.25 | $39.95 |
| EGL075 | 050 |   | GRAMMAR FOR GREAT WRITING A (WBK) (P) | 9781337115834 | $39.00 | $29.25 |
| EGL075 | 050 |   | GREAT WRITING (WBK) (BK 3) (P) | 9780357020845 | $54.55 | $40.95 |
| EGL076 | 001 |   | GREAT WRITING 4: GREAT ESSAYS (P) | 9780357020852 | $54.55 | $40.95 |
| EGL076 | 001 |   | GRAMMAR FOR GREAT WRITING B (WBK) (P) | 9781337118606 | $39.00 | $29.25 |
| EGL076 | 050 |   | GREAT WRITING 4: GREAT ESSAYS (P) | 9780357020852 | $54.55 | $40.95 |
| EGL076 | 050 |   | GRAMMAR FOR GREAT WRITING B (WBK) (P) | 9781337118606 | $39.00 | $29.25 |
| EGL089 | 001 |   | OTHER WES MOORE (P) | 9780385528207 | $13.40 | $10.05 |
| EGL089 | 001 |   | MAKING CONNECTIONS LEVEL 3 (W/BIND-IN ACCESS CODE) | 9781108662260 | $47.30 | $35.50 |
| EGL089 | 003 |   | READING EXPLORER 5: STUDENT BOOK (P) | 9781285847047 | $53.25 | $39.95 |
| EGL089 | 050 |   | MAKING CONNECTIONS LEVEL 3 (W/BIND-IN ACCESS CODE) | 9781108662260 | $47.30 | $35.50 |
| EGL089 | 0W1 |   | MAKING CONNECTIONS LEVEL 3 (W/BIND-IN ACCESS CODE) | 9781108662260 | $47.30 | $35.50 |
| EGL090 | 001 |   | FINAL DRAFT: LEVEL 4 (W/ ONLINE WRITING PACK) | 9781107495586 | $58.45 | $43.85 |
| EGL090 | 005 |   | LONGMAN ACADEMIC WRITING SERIES 5 (WB)(W/OUT MYSKILLSLAB) (P) | 9780132912747 | $51.95 | $30.00 |
| EGL090 | 0W1 | Starts 2/15/20 | *** NO TEXT *** |   |   |   |
| EGL090 | 0Y1 |   | ***No information regarding course materials is available.*** |   |   |   |
| EGL090 | Y50 |   | *** NO TEXT *** |   |   |   |
| EGL095 | 001 |   | ENGLISH ESSENTIALS: SHORT VERS (W/ACC) (P) | 9781591944621 | $32.50 | $24.40 |
| EGL095 | 001 |   | LAST LECTURE | 9781401323257 | $20.50 | $15.40 |
| EGL098 | 001 |   | OTHER WES MOORE (P) | 9780385528207 | $13.40 | $10.05 |
| EGL098 | 002 |   | GLASS CASTLE (P) | 9780743247542 | $15.85 | $11.90 |
| EGL098 | 005 |   | M-W Thesaurus | 0877798508 | $6.50 | $2.95 |
| EGL098 | 005 |   | M-W Dictionary of Synonyms | 0877799067 | $5.99 | $2.95 |
| EGL098 | 005 |   | MERRIAM-WEBSTER DICTIONARY (P) | 9780877792956 | $7.50 | $3.40 |
| EGL098 | 005 |   | THE POWER OF AGENCY | 9781250127570 | $37.65 | $28.25 |
| EGL099 | T02 |   | ENGLISH ESSENTIALS: SHORT VERS (W/ACC) (P) | 9781591944621 | $32.50 | $24.40 |
| EGL099 | T07 |   | *** NO TEXT *** |   |   |   |
| EGL099 | T09 |   | ***No information regarding course materials is available.*** |   |   |   |
| EGL099 | T13 |   | *** NO TEXT *** |   |   |   |
| EGL099 | T31 |   | ***No information regarding course materials is available.*** |   |   |   |
| EGL099 | T52 |   | ***No information regarding course materials is available.*** |   |   |   |
| EGL101 | 001 |   | FOOD (P) | 9780199385683 | $41.55 | $31.15 |
| EGL101 | 002 |   | ***No information regarding course materials is available.*** |   |   |   |
| EGL101 | 003 |   | THEY SAY / I SAY (P) | 9780393631678 | $28.60 | $21.45 |
| EGL101 | 005 |   | WRITER'S REFERENCE | 9781319057442 | $83.75 | $62.85 |
| EGL101 | 005 |   | PATTERNS FOR COLLEGE WRITING (P) | 9781319056643 | $83.70 | $62.80 |
| EGL101 | 006 |   | ***No information regarding course materials is available.*** |   |   |   |
| EGL101 | 008 |   | ***No information regarding course materials is available.*** |   |   |   |
| EGL101 | 012 |   | ***No information regarding course materials is available.*** |   |   |   |
| EGL101 | 014 |   | ***No information regarding course materials is available.*** |   |   |   |
| EGL101 | 016 |   | ***No information regarding course materials is available.*** |   |   |   |
| EGL101 | 021 |   | NORTON FIELD GUIDE TO WRITING WITH HANDBOOK (P) | 9780393655797 | $71.45 | $53.60 |
| EGL101 | 023 |   | RULES FOR WRITERS WITH WRITING ABOUT LITERATURE (TABBED | 9781319102739 | $63.10 | $47.35 |
| EGL101 | 023 |   | WRITER'S PRESENCE (P) | 9781319056605 | $82.65 | $62.00 |
| EGL101 | 025 | Starts 2/19/20 | NORTON FIELD GUIDE TO WRITING (P) | 9780393655773 | $58.45 | $43.85 |
| EGL101 | 050 |   | ***No information regarding course materials is available.*** |   |   |   |
| EGL101 | 051 |   | ***No information regarding course materials is available.*** |   |   |   |
| EGL101 | 058 |   | ***No information regarding course materials is available.*** |   |   |   |
| EGL101 | 0C1 |   | NORTON FIELD GUIDE TO WRITING (P) | 9780393655773 | $58.45 | $43.85 |
| EGL101 | 0C2 |   | NORTON FIELD GUIDE TO WRITING (P) | 9780393655773 | $58.45 | $43.85 |
| EGL101 | 0C3 | Starts 2/18/20 | *** NO TEXT *** |   |   |   |
| EGL101 | 0C5 | Starts 3/23/20 | ***No information regarding course materials is available.*** |   |   |   |
| EGL101 | 0C7 |   | ***No information regarding course materials is available.*** |   |   |   |
| EGL101 | R02 |   | FOOD (P) | 9780199385683 | $41.55 | $31.15 |
| EGL101 | R07 |   | *** NO TEXT *** |   |   |   |
| EGL101 | R09 |   | POCKET STYLE MANUAL | 9781319057404 | $35.75 | $26.80 |
| EGL101 | R13 |   | THEY SAY / I SAY WITH READINGS (P) | 9780393631685 | $53.25 | $39.95 |
| EGL101 | R31 |   | ***No information regarding course materials is available.*** |   |   |   |
| EGL101 | R52 |   | ***No information regarding course materials is available.*** |   |   |   |
| EGL101 | T02 |   | FOOD (P) | 9780199385683 | $41.55 | $31.15 |
| EGL101 | T07 |   | *** NO TEXT *** |   |   |   |
| EGL101 | T09 |   | POCKET STYLE MANUAL | 9781319057404 | $35.75 | $26.80 |
| EGL101 | T13 |   | THEY SAY / I SAY WITH READINGS (P) | 9780393631685 | $53.25 | $39.95 |
| EGL101 | T31 |   | ***No information regarding course materials is available.*** |   |   |   |
| EGL101 | T52 |   | ***No information regarding course materials is available.*** |   |   |   |
| EGL102 | 001 |   | AMERICAN PRISON:A REORTER'S UNDERCOVER JOURNEY INTO THE BUSINESS OF PUNISHMENT | 9780735223608 | $23.40 | $17.55 |
| EGL102 | 001 |   | MLA HANDBOOK (P) | 9781603292627 | $12.50 | $9.35 |
| EGL102 | 001 |   | SURVIVING JUSTICE:AMERICA'S WRONGFULLY CONVICTED AND EXONERATED | 9781786632241 | $25.95 | $19.45 |
| EGL102 | 002 |   | AMERICAN PRISON:A REORTER'S UNDERCOVER JOURNEY INTO THE BUSINESS OF PUNISHMENT | 9780735223608 | $23.40 | $17.55 |
| EGL102 | 002 |   | MLA HANDBOOK (P) | 9781603292627 | $12.50 | $9.35 |
| EGL102 | 002 |   | SURVIVING JUSTICE:AMERICA'S WRONGFULLY CONVICTED AND EXONERATED | 9781786632241 | $25.95 | $19.45 |
| EGL102 | 003 |   | ***No information regarding course materials is available.*** |   |   |   |
| EGL102 | 005 |   | ***No information regarding course materials is available.*** |   |   |   |
| EGL102 | 006 |   | THEY SAY / I SAY (P) | 9780393631678 | $28.60 | $21.45 |
| EGL102 | 007 |   | RULES FOR WRITERS WITH WRITING ABOUT LITERATURE (TABBED | 9781319102739 | $63.10 | $47.35 |
| EGL102 | 007 |   | REVEL ACCESS CODE FOR PERSPECTIVES ON ARGUMENT | 9780134430041 | $51.95 | $39.00 |
| EGL102 | 008 |   | *** NO TEXT *** |   |   |   |
| EGL102,010, | "COLLEGE - WHAT IT WAS | IS | & SHOULD BE (REV) (P)" | 9780691165516 | $16.70 | $12.55 |
| EGL102 | 010 |   | FROM INQUIRY TO ACADEMIC WRITING: PRACTICAL GDE (W/OUT ACCESS CARD) | 9781319071240 | $59.75 | $44.80 |
| EGL102 | 011 |   | THEY SAY / I SAY (P) | 9780393631678 | $28.60 | $21.45 |
| EGL102 | 012 |   | ***No information regarding course materials is available.*** |   |   |   |
| EGL102 | 013 |   | ***No information regarding course materials is available.*** |   |   |   |
| EGL102 | 017 |   | ***No information regarding course materials is available.*** |   |   |   |
| EGL102 | 019 |   | ***No information regarding course materials is available.*** |   |   |   |
| EGL102 | 020 |   | RULES FOR WRITERS WITH WRITING ABOUT LITERATURE (TABBED | 9781319102739 | $63.10 | $47.35 |
| EGL102 | 020 |   | REVEL ACCESS CODE FOR PERSPECTIVES ON ARGUMENT | 9780134430041 | $51.95 | $39.00 |
| EGL102 | 022 |   | ***No information regarding course materials is available.*** |   |   |   |
| EGL102 | 023 |   | *** NO TEXT *** |   |   |   |
| EGL102 | 024 |   | ***No information regarding course materials is available.*** |   |   |   |
| EGL102 | 026 | Starts 2/18/20 | ***No information regarding course materials is available.*** |   |   |   |
| EGL102 | 027 | Starts 2/19/20 | ***No information regarding course materials is available.*** |   |   |   |
| EGL102 | 028 |   | ***No information regarding course materials is available.*** |   |   |   |
| EGL102 | 050 |   | LOOMING TOWER (P) | 9781400030842 | $14.25 | $10.70 |
| EGL102 | 052 |   | ***No information regarding course materials is available.*** |   |   |   |
| EGL102 | 055 | Starts 2/19/20 | ***No information regarding course materials is available.*** |   |   |   |
| EGL102 | 0C1 |   | WHO SA (P) | 9780190633479 | $25.95 | $19.50 |
| EGL102 | 0C1 |   | SO WHAT? (P) | 9780190297404 | $29.05 | $21.80 |
| EGL102 | 0C2 |   | ***No information regarding course materials is available.*** |   |   |   |
| EGL102 | 0C3 |   | *** NO TEXT *** |   |   |   |
| EGL102 | 0C4 | Starts 2/18/20 | ***No information regarding course materials is available.*** |   |   |   |
| EGL102 | 0C6 | Starts 2/10/20 | *** NO TEXT *** |   |   |   |
| EGL102 | 0C7 | Starts 3/23/20 | ***No information regarding course materials is available.*** |   |   |   |
| EGL102 | 0G1 |   | ***No information regarding course materials is available.*** |   |   |   |
| EGL102 | 0G2 |   | HIGH-RISERS:CABRINI-GREEN AND THE FATE OF AMERICAN PUBLIC HOUSING | 9780062235077 | $23.40 | $17.55 |
| EGL102 | 0G2 |   | RAISIN IN THE SUN (PLAY) (P) | 9780679755333 | $5.85 | $4.40 |
| EGL102 | 0G2 |   | STAMPED FROM THE BEGINNING | 9781568585987 | $26.00 | $19.50 |
| EGL102 | 0G2 |   | MLA HANDBOOK (P) | 9781603292627 | $12.50 | $9.35 |
| EGL102 | 0G2 |   | CLYBOURNE PARK | 9780865478688 | $20.80 | $15.60 |
| EGL102 | 0W1 |   | WHAT THE BEST COLLEGE STUDENTS DO | 9780674066649 | $26.05 | $19.55 |
| EGL102 | 0W1 |   | USING SOURCES EFFECTIVELY (REV) (P) | 9781138289680 | $64.40 | $48.30 |
| EGL102 | GH1 |   | ***No information regarding course materials is available.*** |   |   |   |
| EGL110 | 001 |   | ***No information regarding course materials is available.*** |   |   |   |
| EGL111 | 0C1 |   | ***No information regarding course materials is available.*** |   |   |   |
| EGL111 | 0Y1 |   | WRITING THAT WORKS:COMMUNICATING EFFECTIVELY ON THE JOB | 9781319104467 | $120.55 | $90.40 |
| EGL115 | 0G2 |   | ***No information regarding course materials is available.*** |   |   |   |
| EGL117 | 0G1 |   | ***No information regarding course materials is available.*** |   |   |   |
| EGL129 | 0G1 |   | BELOVED (WITH NEW FOREWORD) (P) | 9781400033416 | $13.40 | $10.05 |
| EGL129 | 0G1 |   | UNDER THE FEET OF JESUS (P) | 9780452273870 | $12.60 | $9.45 |
| EGL129 | 0G3 |   | ***No information regarding course materials is available.*** |   |   |   |
| EGL129 | GC1 |   | ***No information regarding course materials is available.*** |   |   |   |
| EGL129 | WC1 | Starts 12/16/19 | ***No information regarding course materials is available.*** |   |   |   |
| EGL132 | 001 |   | MALTESE FALCON (TRADE ED) (P) | 9780679722649 | $12.55 | $9.45 |
| EGL132 | 001 |   | MONSTRESS (P) | 9781632157096 | $10.05 | $7.55 |
| EGL132 | 001 |   | GRIFTERS (P) | 9780316404051 | $15.15 | $11.40 |
| EGL203 | 001 |   | ***No information regarding course materials is available.*** |   |   |   |
| EGL211 | 0C1 | Starts 2/18/20 | ***No information regarding course materials is available.*** |   |   |   |
| EGL212 | 0C1 |   | STRATEGIC GUIDE TO TECHNICAL COMMUNICATION (P) | 9781554811076 | $60.10 | $45.10 |
| EGL220 | 001 | Starts 2/19/20 | ***No information regarding course materials is available.*** |   |   |   |
| EGL222 | 0G1 |   | HOUSE ON MANGO STREET (25TH ANNIVERSARY ED) (P) | 9780679734772 | $10.00 | $7.50 |
| EGL222 | 0G1 |   | HERLAND (P) | 9780486404295 | $3.72 | $2.79 |
| EGL222 | 0G1 |   | ON THE ROAD (P) | 9780140283297 | $15.10 | $11.35 |
| EGL222 | 0G1 |   | BLUEST EYE (P) | 9780307278449 | $12.50 | $7.40 |
| EGL222 | 0G1 |   | UNDERGROUND RAILROAD (P) | 9780345804327 | $14.20 | $10.65 |
| EGL229 | 050 |   | SHORT STORIES BY LATIN AMERICAN WOMEN (P) | 9780812967074 | $13.40 | $10.05 |
| EGL242 | 0G1 | Withdrawn 1/6/20 | LOOKING BACKWARD (P) | 9780486290386 | $4.65 | $3.50 |
| EGL242 | 0G1 | Withdrawn 1/6/20 | CLOCKWORK ORANGE (P) | 9780393312836 | $13.40 | $10.05 |
| EGL242 | 0G1 | Withdrawn 1/6/20 | BLADE RUNNER (P) | 9781524796976 | $13.00 | $9.75 |
| EGL242 | 0G1 | Withdrawn 1/6/20 | HERLAND (P) | 9780486404295 | $3.72 | $2.79 |
| EGL242 | 0G1 | Withdrawn 1/6/20 | 1984 (RACK SIZE) (P) | 9780451524935 | $8.05 | $6.05 |
| EGL242 | 0G1 | Withdrawn 1/6/20 | CANDIDE (P) | 9780486266893 | $3.70 | $2.80 |
| EGL242 | 0G1 | Withdrawn 1/6/20 | TIME MACHINE (P) | 9780486284729 | $3.00 | $2.25 |
| EGL260 | 050 |   | CONTEMPORARY LINGUISTICS (P) | 9781319039776 | $136.25 | $102.20 |
| ELT101 | 002 |   | GROB'S BASIC ELECTRONICS (W/OUT CD) | 9780073373874 | $199.50 | $149.65 |
| ENG211 | 0C1 | DDA Fee Paid in Tuition See Instructor | *** NO TEXT *** |   |   |   |
| ENG212 | 0C1 | DDA Fee Paid in Tuition See Instructor | *** NO TEXT *** |   |   |   |
| ENG212 | 0C2 | DDA Fee Paid in Tuition See Instructor | *** NO TEXT *** |   |   |   |
| ENG217 | 0C1 | DDA Fee Paid in Tuition See Instructor | *** NO TEXT *** |   |   |   |
| ENG217 | 0C2 | DDA Fee Paid in Tuition See Instructor | *** NO TEXT *** |   |   |   |
| FIR101 | 050 |   | ***No information regarding course materials is available.*** |   |   |   |
| FIR121 | 001 |   | STRUCTURAL FIREFIGHTING STRATEGY & TACTICS (W/NAVIGATE 2 ADV | 9781449642396 | $135.95 | $102.00 |
| FIR130 | 050 |   | CHEMISTRY OF HAZARDOUS MATERIALS | 9780133146882 | $155.45 | $116.60 |
| FIR211 | 050 |   | FIRE INVESTIGATOR (P) | 9781284140743 | $123.20 | $92.40 |
| FIR218 | 050 |   | ***No information regarding course materials is available.*** |   |   |   |
| FIR235 | 050 |   | FOUNDATIONS OF INSTRUCTIONAL DELIVERY | 9781284172829 | $86.00 | $64.50 |
| FIS140 | 050 |   | ***No information regarding course materials is available.*** |   |   |   |
| FME101 | 050 |   | ***No information regarding course materials is available.*** |   |   |   |
| FME107 | 050 |   | ***No information regarding course materials is available.*** |   |   |   |
| FME201 | 051 |   | ***No information regarding course materials is available.*** |   |   |   |
| FRE101 | 0C1 |   | *** NO TEXT *** |   |   |   |
| FRE102 | 002 |   | HORIZONS STUDENT EDITION:INTRODUCTORY FRENCH LOOSE LEAF + MINDTAP FRENCH ACCESS CARD | 9781337807593 | $142.90 | $107.15 |
| FRE102 | 0C1 |   | *** NO TEXT *** |   |   |   |
| FRE202 | Y50 |   | HORIZONS STUDENT EDITION:INTRODUCTORY FRENCH LOOSE LEAF + MINDTAP FRENCH ACCESS CARD | 9781337807593 | $142.90 | $107.15 |
| GBS101 | 001 | DDA Fee Paid in Tuition See Instructor | ***No information regarding course materials is available.*** |   |   |   |
| GBS101 | 0C1 | DDA Fee Paid in Tuition See Instructor | ***No information regarding course materials is available.*** |   |   |   |
| GBS101 | 0C2 | DDA Fee Paid in Tuition See Instructor | ***No information regarding course materials is available.*** |   |   |   |
| GBS101 | WC1 | DDA Fee Paid in Tuition See Instructor | ***No information regarding course materials is available.*** |   |   |   |
| GBS205 | 050 | Starts 2/19/20 | ***No information regarding course materials is available.*** |   |   |   |
| GBS225 | 050 |   | ***No information regarding course materials is available.*** |   |   |   |
| GBS235 | 001 | Starts 2/18/20 | ***No information regarding course materials is available.*** |   |   |   |
| GBS235 | 0C1 | Starts 2/18/20 | ***No information regarding course materials is available.*** |   |   |   |
| GBS236 | 050 | Starts 2/24/20 | ***No information regarding course materials is available.*** |   |   |   |
| GBS250 | 050 | Starts 2/13/20 | ***No information regarding course materials is available.*** |   |   |   |
| GEG120 | 001 |   | UNDERSTANDING WORLD REGIONAL GEOGRAPHY LOOSE LEAF W/WILEYPLUS | 9781119614050 | $140.30 | $105.20 |
| GEG120 | 001 |   | UNDERSTANDING WORLD REGIONAL GEOGRAPHY WILEYPLUS | 9781119597995 | $106.50 | $79.90 |
| GEG120 | 001 |   | STUDENT WORLD ATLAS | 9781426334795 | $13.10 | $9.85 |
| GEG120 | 002 |   | UNDERSTANDING WORLD REGIONAL GEOGRAPHY LOOSE LEAF W/WILEYPLUS | 9781119614050 | $140.30 | $105.20 |
| GEG120 | 002 |   | UNDERSTANDING WORLD REGIONAL GEOGRAPHY WILEYPLUS | 9781119597995 | $106.50 | $79.90 |
| GEG120 | 002 |   | STUDENT WORLD ATLAS | 9781426334795 | $13.10 | $9.85 |
| GEG122 | 002 |   | HUMAN GEOGRAPHY:LANDSCAPES OF HUMAN ACTIVITIES LOOSE LEAF | 9781260430530 | $127.30 | $0.00 |
| GER102 | 001 |   | KONTAKTE W/CONNECT LOOSE LEAF | 9781259891373 | $329.00 | $0.00 |
| GER202 | 001 |   | MINDTAP FOR STATIONEN ACCESS CARD | 9780357424049 | $114.30 | $0.00 |
| GIS190,0C1 | Starts 3/23/20 | "GIS TUTORIAL 1:BASIC WORKBOOK | 10. 3 EDITION (P)" | 9781589484566 | $80.00 | $0.00 |
| GIS191,0C1 | Starts 3/23/20 | "GIS TUTORIAL 1:BASIC WORKBOOK | 10. 3 EDITION (P)" | 9781589484566 | $80.00 | $0.00 |
| GRD101 | 001 |   | ***No information regarding course materials is available.*** |   |   |   |
| HIN101 | 0C1 |   | ***No information regarding course materials is available.*** |   |   |   |
| HIN102 | 0C1 |   | ***No information regarding course materials is available.*** |   |   |   |
| HIS111 | 001 |   | INTRODUCTION TO AMERICAN HISTORY V1 LOOSE LEAF | 9781627514873 | $46.75 | $0.00 |
| HIS111 | 001 |   | MAPPING UNITED STATES HISTORY V1 | 9780190921651 | $20.75 | $15.60 |
| HIS111 | 002 |   | AMERICA (P) | 9780393668933 | $85.75 | $64.30 |
| HIS111 | 002 |   | FOR THE RECORD (P) | 9780393673791 | $44.20 | $33.15 |
| HIS111 | 003 |   | INTRODUCTION TO AMERICAN HISTORY V1 LOOSE LEAF | 9781627514873 | $46.75 | $0.00 |
| HIS111 | 003 |   | MAPPING UNITED STATES HISTORY V1 | 9780190921651 | $20.75 | $15.60 |
| HIS111 | 004 |   | INTRODUCTION TO AMERICAN HISTORY V1 LOOSE LEAF | 9781627514873 | $46.75 | $0.00 |
| HIS111 | 004 |   | MAPPING UNITED STATES HISTORY V1 | 9780190921651 | $20.75 | $15.60 |
| HIS111 | 005 |   | INTRODUCTION TO AMERICAN HISTORY V1 LOOSE LEAF | 9781627514873 | $46.75 | $0.00 |
| HIS111 | 005 |   | MAPPING UNITED STATES HISTORY V1 | 9780190921651 | $20.75 | $15.60 |
| HIS111 | 0C1 |   | REVEL FOR THE AMERICAN JOURNEY (ACCESS CODE) (V1) | 9780134104584 | $53.25 | $39.95 |
| HIS112 | 002 |   | AMERICA:A NARRATIVE HISTORY V2 W/EBOOK | 9780393668940 | $85.75 | $0.00 |
| HIS112 | 002 |   | FOR THE RECORD (P) | 9780393673807 | $44.20 | $33.15 |
| HIS112 | 004 |   | AMERICA:A NARRATIVE HISTORY V2 W/EBOOK | 9780393668940 | $85.75 | $0.00 |
| HIS112 | 004 |   | FOR THE RECORD (P) | 9780393673807 | $44.20 | $33.15 |
| HIS112 | 050 |   | AUTOBIOGRAPHY OF ANDREW CARNEGIE & ETC (P) | 9780451530387 | $6.45 | $4.85 |
| HIS112 | 050 |   | OF THE PEOPLE VOLUME 2: SINCE 1865 (P) | 9780190910211 | $74.35 | $55.80 |
| HIS112 | 050 |   | CODE TALKER (P) | 9780425247853 | $14.25 | $10.70 |
| HIS112 | 0C1 |   | THE UNFINISHED NATION: A CONCISE HISTORY OF AMERICAN PEOPLE CONNECT ACCESS CARD | 9781259283710 | $97.45 | $56.25 |
| HIS112 | 0C2 |   | REVEL FOR THE AMERICAN JOURNEY (ACCESS CODE) | 9780134104829 | $53.25 | $0.00 |
| HIS121 | 001 |   | TRIUMPH FORSAKEN (P) | 9780521757638 | $30.65 | $23.00 |
| HIS121 | 001 |   | VIETCONG MEMOIR (P) | 9780394743097 | $14.20 | $10.65 |
| HIS131 | 001 |   | WESTERN CIVILIZATIONS V1 W/EBOOK | 9780393418835 | $151.00 | $113.25 |
| HIS131 | 001 |   | PERSPECTIVES FROM THE PAST (V1) (P) | 9780393265392 | $45.50 | $33.15 |
| HIS132 | 002 |   | WESTERN CIVILIZATIONS V2 W/EBOOK | 9780393418880 | $151.00 | $113.25 |
| HIS132 | 002 |   | PERSPECTIVES FROM THE PAST (V2) (P) | 9780393265408 | $44.20 | $33.15 |
| HIS132 | 050 | Starts 3/23/20 Tandem w/HUM 121 050 | *** NO TEXT *** |   |   |   |
| HIS140 | 001 |   | ***No information regarding course materials is available.*** |   |   |   |
| HIS140 | 002 |   | ***No information regarding course materials is available.*** |   |   |   |
| HIS204 | 001 |   | ***No information regarding course materials is available.*** |   |   |   |
| HIS206 | 001 |   | BIRDS & OTHER PLAYS (P) | 9780199555673 | $10.20 | $7.65 |
| HIS206 | 001 |   | GREEK LIVES (P) | 9780199540051 | $11.90 | $7.15 |
| HIS206 | 001 |   | BRIEF HISTORY OF ANCIENT GREECE (P) | 9780190925307 | $51.90 | $38.95 |
| HIS221 | 001 |   | LIFE IN A MEDIEVAL VILLAGE (P) | 9780062415660 | $16.75 | $12.60 |
| HIS221 | 001 |   | ATLANTIC CELTS: ANCIENT PEOPLE OR MODERN INVENTION? (P) | 9780299166748 | $22.05 | $16.55 |
| HIS221 | 001 |   | SAINT PATRICK:HIS CONFESSION & OTHER WORKS | 9780899421797 | $7.30 | $5.50 |
| HIS226 | 001 |   | MODERN MIDDLE EAST (P) | 9780190218867 | $57.10 | $42.85 |
| HIS226 | 001 |   | MIDDLE EAST IN MODERN WORLD HISTORY (P) | 9780136151524 | $76.50 | $57.40 |
| HIS228 | 0C1 |   | BLESSED ABYSS: ETC. (P) | 9780814329207 | $30.10 | $22.60 |
| HIS228 | 0C1 |   | SURVIVAL IN AUSCHWITZ (TRADE ED) (P) | 9780684826806 | $21.00 | $15.75 |
| HIS228 | 0C1 |   | HOLOCAUST (P) | 9780547189468 | $120.00 | $90.00 |
| HIS235 | 0C1 |   | THROUGH WOMEN'S EYES (P) | 9781319104931 | $96.40 | $72.30 |
| HIS236 | 0C1 |   | *** NO TEXT *** |   |   |   |
| HIS290 | 001 |   | THE FAMILY TREE HISTORICAL ATLAS OF GERMANY | 9781440354649 | $35.00 | $26.25 |
| HIS290 | 001 |   | HISTORY OF MODERN GERMANY 1800 TO PRESENT (P) | 9780470655818 | $66.00 | $49.50 |
| HIT104 | 050 |   | LANGUAGE OF MEDICINE (W/EVOLVE COMPANION WEB ACCESS) | 9780323370813 | $101.80 | $76.35 |
| HIT104 | 0C1 |   | LANGUAGE OF MEDICINE (W/EVOLVE COMPANION WEB ACCESS) | 9780323370813 | $101.80 | $76.35 |
| HIT104 | 0C2 |   | LANGUAGE OF MEDICINE (W/EVOLVE COMPANION WEB ACCESS) | 9780323370813 | $101.80 | $76.35 |
| HIT104 | 0C4 |   | LANGUAGE OF MEDICINE (W/EVOLVE COMPANION WEB ACCESS) | 9780323370813 | $101.80 | $76.35 |
| HIT104 | 0C5 | Starts 3/23/20 | LANGUAGE OF MEDICINE (W/EVOLVE COMPANION WEB ACCESS) | 9780323370813 | $101.80 | $76.35 |
| HIT105 | 0C1 | Starts 3/30/20 | INTRO TO PHARMACOLOGY (P) | 9781437717068 | $65.45 | $49.10 |
| HIT107 | 050 |   | CANCER REGISTRY MANAGEMENT PRIN & PRACTICES ETC (W/CD) (P) | 9780757569005 | $245.45 | $184.10 |
| HIT108 | 001 |   | ICD-10-CM AND ICD-10PCS CODING HANDBOOK WITHOUT ANSWERS 2020 | 9781556484476 | $115.95 | $0.00 |
| HIT108 | 001 |   | ICD 10 PCS EXPERT 2019 SPIRAL | 9781622544264 | $141.85 | $106.40 |
| HIT108 | 001 |   | ICD-10-CM EXPERT FOR HOSPITALS WITH GUIDELINES 2020 | 9781622545223 | $141.85 | $106.40 |
| HIT109 | 050 | Starts 3/25/20 | ***No information regarding course materials is available.*** |   |   |   |
| HIT111 | 050 | Starts 3/25/20 | CONQUER MEDICAL CODING 2018 (W/MEDCODINGLAB ACCESS)(REV | 9780803669390 | $98.25 | $0.00 |
| HIT111 | 050 | Starts 3/25/20 | WORKBOOK TO ACCOMPANY CONQUER MEDICAL CODING 2018 | 9780803669406 | $42.50 | $31.90 |
| HIT111 | 050 | Starts 3/25/20 | ICD 10 CM EXPERT FOR PHYSICIANS 2020 | 9781622545100 | $141.85 | $106.40 |
| HIT112 | 0C1 |   | INTRO TO HUMAN ANATOMY & PHYSIOLOGY (P) | 9780323239257 | $62.30 | $46.75 |
| HIT121 | 050 | Withdrawn 1/3/20 | HEALTH INFORMATION MANAGEMENT TECHNOLOGY (W/BIND-IN ACC) | 9781584265177 | $120.80 | $90.60 |
| HIT124 | 0C1 | Withdrawn 1/3/20 | ESSEN OF HUMAN DISEASES & CONDITIONS (P) | 9780323228367 | $94.50 | $70.90 |
| HIT131 | 001 |   | CALCULATIONG & REPORTING HEALTHCARE STATISTICS | 9781584266839 | $129.85 | $97.35 |
| HIT170 | 001 |   | CPT 2020 PROFESSIONAL EDITION (P) | 9781622028986 | $118.95 | $0.00 |
| HIT170 | 001 |   | BASIC CPT AND HCPCS CODING 2020 | 9781584267478 | $129.85 | $97.35 |
| HIT221 | 001 |   | HEALTH INFORMATION MANAGEMENT TECHNOLOGY (W/BIND-IN ACC) | 9781584265177 | $120.80 | $90.60 |
| HIT221 | 001 |   | QUALITY & PERFORMANCE: IMPROVEMENT IN HEALTHCARE (P) | 9781584266631 | $103.85 | $0.00 |
| HIT222 | 001 | Starts 3/24/20 | FUND OF LAW FOR HLTH INFORMATICS & INFO MGMT (W/BIND-IN | 9781584265306 | $107.15 | $80.40 |
| HIT222 | 001 | Starts 3/24/20 | DUNN & HAIMANN'S HEALTHCARE MANAGEMENT | 9781567937251 | $138.75 | $104.10 |
| HIT252 | 001 |   | *** NO TEXT *** |   |   |   |
| HIT252 | 050 |   | *** NO TEXT *** |   |   |   |
| HSV110 | 001 |   | INTENTIONAL INTERVIEWING & COUNSELING (W/OUT ACCESS) | 9781305865785 | $146.15 | $109.65 |
| HSV110 | 001 |   | ELEMENTS OF COUNSELING (P) | 9780495813330 | $48.75 | $36.60 |
| HSV121 | 050 |   | THEORY & PRACTICE OF COUNSELING & PSYCHOTHERAPY (P) | 9781305263727 | $194.85 | $146.10 |
| HSV121 | 050 |   | MOTIVATIONAL INTERVIEWING: HELPING PEOPLE CHANGE | 9781609182274 | $66.90 | $50.20 |
| HSV122 | 050 |   | ***No information regarding course materials is available.*** |   |   |   |
| HSV250 | 050 |   | DIAGNOSTIC & STATISTICAL MANUAL OF MENTAL DISORDERS (DSM (P) | 9780890425558 | $162.10 | $121.60 |
| HSV255 | 050 |   | ***No information regarding course materials is available.*** |   |   |   |
| HUM120 | 001 |   | ***No information regarding course materials is available.*** |   |   |   |
| HUM120 | 002 |   | READINGS TO ACCOMPANY EXPERIENCE HUMANITIES (V1) (P) | 9780077494728 | $89.65 | $67.25 |
| HUM120 | 0C1 | DDA Fee Paid in Tuition See Instructor | *** NO TEXT *** |   |   |   |
| HUM120 | 0C2 | DDA Fee Paid in Tuition See Instructor | *** NO TEXT *** |   |   |   |
| HUM121 | 003 |   | ***No information regarding course materials is available.*** |   |   |   |
| HUM121 | 050 | Starts 3/23/20 | *** NO TEXT *** |   |   |   |
| HUM122 | 001 |   | ILLEGAL PEOPLE (P) | 9780807042304 | $18.00 | $13.50 |
| HUM122 | 001 |   | CROSSING INTO AMERICA (P) | 9781565848955 | $27.10 | $20.35 |
| HUM122 | 001 |   | GOOD IMMIGRANT | 9780316524285 | $26.04 | $20.05 |
| HUM122 | 006 | Starts 2/24/20 | ***No information regarding course materials is available.*** |   |   |   |
| HUM122 | 0H1 |   | ILLEGAL PEOPLE (P) | 9780807042304 | $18.00 | $13.50 |
| HUM122 | 0H1 |   | CROSSING INTO AMERICA (P) | 9781565848955 | $27.10 | $20.35 |
| HUM122 | 0H1 |   | GOOD IMMIGRANT | 9780316524285 | $26.04 | $20.05 |
| HUM123 | 001 |   | GATEWAYS TO ART (MANUAL)(W/DIGITAL PRODUCT LICENSE KEY) | 9780500841150 | $148.75 | $0.00 |
| HUM123 | 003 |   | ***No information regarding course materials is available.*** |   |   |   |
| HUM124 | 001 |   | ***No information regarding course materials is available.*** |   |   |   |
| HUM125 | 001 |   | ***No information regarding course materials is available.*** |   |   |   |
| HUM125 | 003 |   | ***No information regarding course materials is available.*** |   |   |   |
| HUM127 | 0C1 |   | PHILOSOPHY (P) | 9781305410473 | $194.85 | $146.15 |
| HUM127 | 0C2 |   | PHILOSOPHY (P) | 9781305410473 | $194.85 | $146.15 |
| HUM127 | 0G1 |   | ***No information regarding course materials is available.*** |   |   |   |
| HUM127 | 0G2 |   | INTRO TO PHILOSOPHY (P) | 9780190698720 | $93.50 | $70.15 |
| HUM127 | 0G3 |   | INTRO TO PHILOSOPHY (P) | 9780190698720 | $93.50 | $70.15 |
| HUM127 | 0G6 | Starts 2/19/20 | ***No information regarding course materials is available.*** |   |   |   |
| HUM127 | 0G7 |   | UTOPIA READER (P) | 9781479837076 | $49.50 | $37.15 |
| HUM127 | 0G7 |   | IBN TUFAYL'S HAYY IBN YAQZAN (P) | 9780226303109 | $26.00 | $19.50 |
| HUM127 | G51 | Starts 2/18/20 | DISCOURSE ON METHOD & MEDITATIONS ON FIRST PHILOSOPHY (P) | 9780872204201 | $13.00 | $9.75 |
| HUM127 | G51 | Starts 2/18/20 | ZEN KEYS (P) | 9780385475617 | $11.40 | $8.55 |
| HUM127 | G51 | Starts 2/18/20 | ENQUIRY CONCERNING HUMAN UNDERSTANDING (P) | 9780872202290 | $8.60 | $6.45 |
| HUM127 | G51 | Starts 2/18/20 | FIVE DIALOGUES (P) | 9780872206335 | $10.40 | $7.80 |
| HUM127 | G51 | Starts 2/18/20 | DISCOURSE ON ORIGIN OF INEQUALITY (P) | 9780872201507 | $9.30 | $7.00 |
| HUM131 | 001 |   | ***No information regarding course materials is available.*** |   |   |   |
| HUM131 | 0C1 |   | ***No information regarding course materials is available.*** |   |   |   |
| HUM140 | 001 |   | ***No information regarding course materials is available.*** |   |   |   |
| HUM141 | 002 |   | FEMALES | 9781788737371 | $13.05 | $9.80 |
| HUM141 | 002 |   | ARGONAUTS (P) | 9781555977351 | $15.15 | $11.40 |
| HUM142 | 003 |   | ***No information regarding course materials is available.*** |   |   |   |
| HUM142 | 050 | Starts 2/20/20 | ***No information regarding course materials is available.*** |   |   |   |
| HUM160 | 001 |   | ***No information regarding course materials is available.*** |   |   |   |
| HUM160 | 050 |   | ***No information regarding course materials is available.*** |   |   |   |
| HUM160 | 051 |   | ***No information regarding course materials is available.*** |   |   |   |
| HUM160 | 0C1 |   | ***No information regarding course materials is available.*** |   |   |   |
| HUM160 | 0C2 |   | ***No information regarding course materials is available.*** |   |   |   |
| HUM161 | 051 |   | ***No information regarding course materials is available.*** |   |   |   |
| HUM165 | 001 |   | ***No information regarding course materials is available.*** |   |   |   |
| HUM165 | 003 |   | ***No information regarding course materials is available.*** |   |   |   |
| HUM210 | 0C1 |   | ***No information regarding course materials is available.*** |   |   |   |
| HUM210 | 0C2 | Starts 2/18/20 | ***No information regarding course materials is available.*** |   |   |   |
| HUM210 | 0G1 |   | WORLD MYTHOLOGY (TRADE ED) (P) | 9780844257679 | $19.35 | $14.55 |
| HUM210 | 0G3 |   | SHORT HISTORY OF MYTH (P) | 9781841958002 | $16.15 | $12.15 |
| HUM210 | 0G3 |   | BHAGAVAD GITA (P) | 9780375705557 | $11.70 | $8.80 |
| HUM210 | 0G3 |   | THE GENIUS MYTH | 9780971601123 | $17.95 | $13.45 |
| HUM210 | 0G4 |   | SHORT HISTORY OF MYTH (P) | 9781841958002 | $16.15 | $12.15 |
| HUM210 | 0G4 |   | BHAGAVAD GITA (P) | 9780375705557 | $11.70 | $8.80 |
| HUM210 | 0G4 |   | THE GENIUS MYTH | 9780971601123 | $17.95 | $13.45 |
| HUM210 | 0G5 |   | ***No information regarding course materials is available.*** |   |   |   |
| HUM210 | 0G8 |   | ***No information regarding course materials is available.*** |   |   |   |
| HUM210 | G50 | Starts 2/18/20 | SHORT HISTORY OF MYTH (P) | 9781841958002 | $16.15 | $12.15 |
| HUM210 | G50 | Starts 2/18/20 | BHAGAVAD GITA (P) | 9780375705557 | $11.70 | $8.80 |
| HUM210 | G50 | Starts 2/18/20 | THE GENIUS MYTH | 9780971601123 | $17.95 | $13.45 |
| HUM210 | GW1 | Starts 2/29/20 | ***No information regarding course materials is available.*** |   |   |   |
| HUM220 | 001 | Starts 2/19/20 | ***No information regarding course materials is available.*** |   |   |   |
| HUM242 | 001 | Starts 2/18/20 | ***No information regarding course materials is available.*** |   |   |   |
| HUM260 | 001 |   | ***No information regarding course materials is available.*** |   |   |   |
| HUM260 | 050 |   | ***No information regarding course materials is available.*** |   |   |   |
| ITL102 | 050 |   | SENTIERI STUDENT ED (LOOSE LEAF)(W/SUPERSITEPLUS WEBSAM) | 9781626808034 | $292.25 | $0.00 |
| ITL202 | 050 |   | SENTIERI STUDENT ED (LOOSE LEAF)(W/SUPERSITEPLUS WEBSAM) | 9781626808034 | $292.25 | $0.00 |
| JPN102 | 001 |   | GENKI 1 (W/CD) | 9784789014403 | $49.90 | $37.75 |
| JPN102 | 001 |   | GENKI: (LVL 1)(WKBK)(W/CD) | 9784789014410 | $23.85 | $18.20 |
| JPN202 | 001 |   | GENKI (WKBK)(W/CD) (LVL 2) | 9784789014441 | $23.85 | $17.90 |
| JPN202 | 001 |   | GENKI 2 (W/CD) | 9784789014434 | $49.90 | $37.45 |
| KOR102 | 050 | See Instructor for Book Information | *** NO TEXT *** |   |   |   |
| KOR202 | 050 | See Instructor for Book Information | *** NO TEXT *** |   |   |   |
| LAE101 | 001 |   | INTRO TO CRIMINAL JUSTICE: PRACTICE & PROCESS (P) | 9781506391847 | $126.80 | $95.10 |
| LAE101 | 002 |   | INTRO TO CRIMINAL JUSTICE: PRACTICE & PROCESS (P) | 9781506391847 | $126.80 | $95.10 |
| LAE101 | 0C1 |   | INTRO TO CRIMINAL JUSTICE: PRACTICE & PROCESS (P) | 9781506391847 | $126.80 | $95.10 |
| LAE121 | 050 |   | LEADERSHIP & MANAGEMENT IN POLICE ORGANIZATIONS (P) | 9781483353173 | $87.30 | $65.50 |
| LAE122 | 001 |   | POLICE OPERATIONS | 9781285052625 | $170.50 | $127.90 |
| LAE122 | 002 |   | POLICE OPERATIONS | 9781285052625 | $170.50 | $127.90 |
| LAE130,001 |   | "DRUGS | SOCIETY & CRIMINAL JUSTICE (P)" | 9780135180037 | $142.85 | $107.15 |
| LAE201 | 001 |   | CRIMINOLOGY: CORE (P) | 9781337557719 | $170.50 | $127.90 |
| LAE201 | 050 |   | CRIMINOLOGY: CORE (P) | 9781337557719 | $170.50 | $127.90 |
| LAE221 | 050 |   | CRIMINAL LAW TODAY (P) | 9780134163734 | $164.05 | $123.05 |
| LAE223 | 050 |   | CRIMINAL PROCEDURE | 9781305577367 | $287.05 | $215.30 |
| LAE234 | 001 |   | LEADERSHIP ETHICS & POLICING (P) | 9780135154281 | $106.80 | $61.65 |
| LAE235 | 001 |   | CRIMINAL INVESTIGATIVE FUNCTION | 9781608851799 | $52.25 | $39.20 |
| LAE239 | 001 |   | TECHNIQUES OF CRIME SCENE INVESTIGATION | 9781439810057 | $120.75 | $90.60 |
| LAE240 | 050 |   | STREET SURVIVAL II TACTICS FOR DEADLY FORCE ENCOUNTERS | 9780615372853 | $77.90 | $58.40 |
| LAE245 | 050 | Withdrawn 12/19/19 | JUVENILE DELINQUENCY: CORE (P) | 9781305577411 | $170.50 | $131.25 |
| LAE245 | 0C1 |   | JUVENILE DELINQUENCY: CORE (P) | 9781305577411 | $170.50 | $131.25 |
| LAE245 | 0C2 |   | JUVENILE DELINQUENCY: CORE (P) | 9781305577411 | $170.50 | $131.25 |
| LAE251 | 001 |   | ***No information regarding course materials is available.*** |   |   |   |
| LAE260 | 001 |   | ***No information regarding course materials is available.*** |   |   |   |
| LAE270 | 050 |   | CRIMINAL EVIDENCE | 9781285459004 | $217.55 | $196.00 |
| LAE275 | 001 |   | PROFESSIONAL PROTECTION OFFICER (P) | 9781856177467 | $59.20 | $44.40 |
| MAT060,002, | "CUSTOM ALGEBRA FOUNDATIONS:PREALGEBRA | INTRO ALGEBRA | & INTEMEDIATE ALGEBRA W/MLP" | 9780136453017 | $286.30 | $214.70 |
| MAT060 | 002 |   | CUSTOM MYLAB MATH PLUS FOR ALGEBRA FOUNDATIONS ACCESS CARD | 9780135333006 | $124.70 | $0.00 |
| MAT060,008, | "CUSTOM ALGEBRA FOUNDATIONS:PREALGEBRA | INTRO ALGEBRA | & INTEMEDIATE ALGEBRA W/MLP" | 9780136453017 | $286.30 | $214.70 |
| MAT060 | 008 |   | CUSTOM MYLAB MATH PLUS FOR ALGEBRA FOUNDATIONS ACCESS CARD | 9780135333006 | $124.70 | $0.00 |
| MAT060,013, | "CUSTOM ALGEBRA FOUNDATIONS:PREALGEBRA | INTRO ALGEBRA | & INTEMEDIATE ALGEBRA W/MLP" | 9780136453017 | $286.30 | $214.70 |
| MAT060 | 013 |   | CUSTOM MYLAB MATH PLUS FOR ALGEBRA FOUNDATIONS ACCESS CARD | 9780135333006 | $124.70 | $0.00 |
| MAT060,050, | "CUSTOM ALGEBRA FOUNDATIONS:PREALGEBRA | INTRO ALGEBRA | & INTEMEDIATE ALGEBRA W/MLP" | 9780136453017 | $286.30 | $214.70 |
| MAT060 | 050 |   | CUSTOM MYLAB MATH PLUS FOR ALGEBRA FOUNDATIONS ACCESS CARD | 9780135333006 | $124.70 | $0.00 |
| MAT060,053, | "CUSTOM ALGEBRA FOUNDATIONS:PREALGEBRA | INTRO ALGEBRA | & INTEMEDIATE ALGEBRA W/MLP" | 9780136453017 | $286.30 | $214.70 |
| MAT060 | 053 |   | CUSTOM MYLAB MATH PLUS FOR ALGEBRA FOUNDATIONS ACCESS CARD | 9780135333006 | $124.70 | $0.00 |
| MAT060,054, | "CUSTOM ALGEBRA FOUNDATIONS:PREALGEBRA | INTRO ALGEBRA | & INTEMEDIATE ALGEBRA W/MLP" | 9780136453017 | $286.30 | $214.70 |
| MAT060 | 054 |   | CUSTOM MYLAB MATH PLUS FOR ALGEBRA FOUNDATIONS ACCESS CARD | 9780135333006 | $124.70 | $0.00 |
| MAT060,0C1, | "CUSTOM ALGEBRA FOUNDATIONS:PREALGEBRA | INTRO ALGEBRA | & INTEMEDIATE ALGEBRA W/MLP" | 9780136453017 | $286.30 | $214.70 |
| MAT060 | 0C1 |   | CUSTOM MYLAB MATH PLUS FOR ALGEBRA FOUNDATIONS ACCESS CARD | 9780135333006 | $124.70 | $0.00 |
| MAT060,0W2, | "CUSTOM ALGEBRA FOUNDATIONS:PREALGEBRA | INTRO ALGEBRA | & INTEMEDIATE ALGEBRA W/MLP" | 9780136453017 | $286.30 | $214.70 |
| MAT060 | 0W2 |   | CUSTOM MYLAB MATH PLUS FOR ALGEBRA FOUNDATIONS ACCESS CARD | 9780135333006 | $124.70 | $0.00 |
| MAT070,001, | "CUSTOM ALGEBRA FOUNDATIONS:PREALGEBRA | INTRO ALGEBRA | & INTEMEDIATE ALGEBRA W/MLP" | 9780136453017 | $286.30 | $214.70 |
| MAT070 | 001 |   | CUSTOM MYLAB MATH PLUS FOR ALGEBRA FOUNDATIONS ACCESS CARD | 9780135333006 | $124.70 | $0.00 |
| MAT070,003, | "CUSTOM ALGEBRA FOUNDATIONS:PREALGEBRA | INTRO ALGEBRA | & INTEMEDIATE ALGEBRA W/MLP" | 9780136453017 | $286.30 | $214.70 |
| MAT070 | 003 |   | CUSTOM MYLAB MATH PLUS FOR ALGEBRA FOUNDATIONS ACCESS CARD | 9780135333006 | $124.70 | $0.00 |
| MAT070,004, | "CUSTOM ALGEBRA FOUNDATIONS:PREALGEBRA | INTRO ALGEBRA | & INTEMEDIATE ALGEBRA W/MLP" | 9780136453017 | $286.30 | $214.70 |
| MAT070 | 004 |   | CUSTOM MYLAB MATH PLUS FOR ALGEBRA FOUNDATIONS ACCESS CARD | 9780135333006 | $124.70 | $0.00 |
| MAT070,006, | "CUSTOM ALGEBRA FOUNDATIONS:PREALGEBRA | INTRO ALGEBRA | & INTEMEDIATE ALGEBRA W/MLP" | 9780136453017 | $286.30 | $214.70 |
| MAT070 | 006 |   | CUSTOM MYLAB MATH PLUS FOR ALGEBRA FOUNDATIONS ACCESS CARD | 9780135333006 | $124.70 | $0.00 |
| MAT070,007, | "CUSTOM ALGEBRA FOUNDATIONS:PREALGEBRA | INTRO ALGEBRA | & INTEMEDIATE ALGEBRA W/MLP" | 9780136453017 | $286.30 | $214.70 |
| MAT070 | 007 |   | CUSTOM MYLAB MATH PLUS FOR ALGEBRA FOUNDATIONS ACCESS CARD | 9780135333006 | $124.70 | $0.00 |
| MAT070,008, | "CUSTOM ALGEBRA FOUNDATIONS:PREALGEBRA | INTRO ALGEBRA | & INTEMEDIATE ALGEBRA W/MLP" | 9780136453017 | $286.30 | $214.70 |
| MAT070 | 008 |   | CUSTOM MYLAB MATH PLUS FOR ALGEBRA FOUNDATIONS ACCESS CARD | 9780135333006 | $124.70 | $0.00 |
| MAT070,013, | "CUSTOM ALGEBRA FOUNDATIONS:PREALGEBRA | INTRO ALGEBRA | & INTEMEDIATE ALGEBRA W/MLP" | 9780136453017 | $286.30 | $214.70 |
| MAT070 | 013 |   | CUSTOM MYLAB MATH PLUS FOR ALGEBRA FOUNDATIONS ACCESS CARD | 9780135333006 | $124.70 | $0.00 |
| MAT070,051, | "CUSTOM ALGEBRA FOUNDATIONS:PREALGEBRA | INTRO ALGEBRA | & INTEMEDIATE ALGEBRA W/MLP" | 9780136453017 | $286.30 | $214.70 |
| MAT070 | 051 |   | CUSTOM MYLAB MATH PLUS FOR ALGEBRA FOUNDATIONS ACCESS CARD | 9780135333006 | $124.70 | $0.00 |
| MAT070,053, | "CUSTOM ALGEBRA FOUNDATIONS:PREALGEBRA | INTRO ALGEBRA | & INTEMEDIATE ALGEBRA W/MLP" | 9780136453017 | $286.30 | $214.70 |
| MAT070 | 053 |   | CUSTOM MYLAB MATH PLUS FOR ALGEBRA FOUNDATIONS ACCESS CARD | 9780135333006 | $124.70 | $0.00 |
| MAT070,054, | "CUSTOM ALGEBRA FOUNDATIONS:PREALGEBRA | INTRO ALGEBRA | & INTEMEDIATE ALGEBRA W/MLP" | 9780136453017 | $286.30 | $214.70 |
| MAT070 | 054 |   | CUSTOM MYLAB MATH PLUS FOR ALGEBRA FOUNDATIONS ACCESS CARD | 9780135333006 | $124.70 | $0.00 |
| MAT070,0C1, | "CUSTOM ALGEBRA FOUNDATIONS:PREALGEBRA | INTRO ALGEBRA | & INTEMEDIATE ALGEBRA W/MLP" | 9780136453017 | $286.30 | $214.70 |
| MAT070 | 0C1 |   | CUSTOM MYLAB MATH PLUS FOR ALGEBRA FOUNDATIONS ACCESS CARD | 9780135333006 | $124.70 | $0.00 |
| MAT070,0W2, | "CUSTOM ALGEBRA FOUNDATIONS:PREALGEBRA | INTRO ALGEBRA | & INTEMEDIATE ALGEBRA W/MLP" | 9780136453017 | $286.30 | $214.70 |
| MAT070 | 0W2 |   | CUSTOM MYLAB MATH PLUS FOR ALGEBRA FOUNDATIONS ACCESS CARD | 9780135333006 | $124.70 | $0.00 |
| MAT080 | 013 |   | CUSTOM GEOMETRY (W/MML+) | 9781256153337 | $108.25 | $81.20 |
| MAT080 | 054 |   | CUSTOM GEOMETRY (W/MML+) | 9781256153337 | $108.25 | $81.20 |
| MAT080 | 0C1 |   | CUSTOM GEOMETRY (W/MML+) | 9781256153337 | $108.25 | $81.20 |
| MAT080 | 0W2 |   | CUSTOM GEOMETRY (W/MML+) | 9781256153337 | $108.25 | $81.20 |
| MAT080 | WC1 | Starts 12/16/19 | CUSTOM GEOMETRY (W/MML+) | 9781256153337 | $108.25 | $81.20 |
| MAT085 | 001 |   | CUSTOM MYLAB MATH W/ETEXT FOR INTERMEDIATE ALEGEBRA FOR GENERAL EDUCATION | 9780136632788 | $0.00 | $0.00 |
| MAT085 | 002 |   | CUSTOM PEARSON COLLECTIONS MAT 085 INTERMEDIATE ALGEBRA FOR GENERAL EDUCATION | 9780136583516 | $182.40 | $140.45 |
| MAT085 | 003 |   | CUSTOM PEARSON COLLECTIONS MAT 085 INTERMEDIATE ALGEBRA FOR GENERAL EDUCATION | 9780136583516 | $182.40 | $140.45 |
| MAT085 | 004 |   | CUSTOM PEARSON COLLECTIONS MAT 085 INTERMEDIATE ALGEBRA FOR GENERAL EDUCATION | 9780136583516 | $182.40 | $140.45 |
| MAT085 | 005 | Withdrawn 12/5/19 | CUSTOM PEARSON COLLECTIONS MAT 085 INTERMEDIATE ALGEBRA FOR GENERAL EDUCATION | 9780136583516 | $182.40 | $140.45 |
| MAT085 | 006 |   | CUSTOM MYLAB MATH W/ETEXT FOR INTERMEDIATE ALEGEBRA FOR GENERAL EDUCATION | 9780136632788 | $0.00 | $0.00 |
| MAT085 | 013 |   | CUSTOM PEARSON COLLECTIONS MAT 085 INTERMEDIATE ALGEBRA FOR GENERAL EDUCATION | 9780136583516 | $182.40 | $140.45 |
| MAT085 | 050 |   | CUSTOM PEARSON COLLECTIONS MAT 085 INTERMEDIATE ALGEBRA FOR GENERAL EDUCATION | 9780136583516 | $182.40 | $140.45 |
| MAT085 | 051 |   | CUSTOM PEARSON COLLECTIONS MAT 085 INTERMEDIATE ALGEBRA FOR GENERAL EDUCATION | 9780136583516 | $182.40 | $140.45 |
| MAT085 | 052 | Withdrawn 11/25/19 | CUSTOM PEARSON COLLECTIONS MAT 085 INTERMEDIATE ALGEBRA FOR GENERAL EDUCATION | 9780136583516 | $182.40 | $140.45 |
| MAT085 | 053 |   | CUSTOM PEARSON COLLECTIONS MAT 085 INTERMEDIATE ALGEBRA FOR GENERAL EDUCATION | 9780136583516 | $182.40 | $140.45 |
| MAT085 | 0C1 |   | CUSTOM PEARSON COLLECTIONS MAT 085 INTERMEDIATE ALGEBRA FOR GENERAL EDUCATION | 9780136583516 | $182.40 | $140.45 |
| MAT085 | 0W1 |   | CUSTOM PEARSON COLLECTIONS MAT 085 INTERMEDIATE ALGEBRA FOR GENERAL EDUCATION | 9780136583516 | $182.40 | $140.45 |
| MAT085 | WC1 | Starts 12/16/19 | CUSTOM PEARSON COLLECTIONS MAT 085 INTERMEDIATE ALGEBRA FOR GENERAL EDUCATION | 9780136583516 | $182.40 | $140.45 |
| MAT092 | 0C1 |   | ***No information regarding course materials is available.*** |   |   |   |
| MAT095,001, | "CUSTOM ALGEBRA FOUNDATIONS:PREALGEBRA | INTRO ALGEBRA | & INTEMEDIATE ALGEBRA W/MLP" | 9780136453017 | $286.30 | $214.70 |
| MAT095 | 001 |   | CUSTOM MYLAB MATH PLUS FOR ALGEBRA FOUNDATIONS ACCESS CARD | 9780135333006 | $124.70 | $0.00 |
| MAT095,002, | "CUSTOM ALGEBRA FOUNDATIONS:PREALGEBRA | INTRO ALGEBRA | & INTEMEDIATE ALGEBRA W/MLP" | 9780136453017 | $286.30 | $214.70 |
| MAT095 | 002 |   | CUSTOM MYLAB MATH PLUS FOR ALGEBRA FOUNDATIONS ACCESS CARD | 9780135333006 | $124.70 | $0.00 |
| MAT095,003, | "CUSTOM ALGEBRA FOUNDATIONS:PREALGEBRA | INTRO ALGEBRA | & INTEMEDIATE ALGEBRA W/MLP" | 9780136453017 | $286.30 | $214.70 |
| MAT095 | 003 |   | CUSTOM MYLAB MATH PLUS FOR ALGEBRA FOUNDATIONS ACCESS CARD | 9780135333006 | $124.70 | $0.00 |
| MAT095,004, | "CUSTOM ALGEBRA FOUNDATIONS:PREALGEBRA | INTRO ALGEBRA | & INTEMEDIATE ALGEBRA W/MLP" | 9780136453017 | $286.30 | $214.70 |
| MAT095 | 004 |   | CUSTOM MYLAB MATH PLUS FOR ALGEBRA FOUNDATIONS ACCESS CARD | 9780135333006 | $124.70 | $0.00 |
| MAT095,005,Withdrawn 12/5/19 | "CUSTOM ALGEBRA FOUNDATIONS:PREALGEBRA | INTRO ALGEBRA | & INTEMEDIATE ALGEBRA W/MLP" | 9780136453017 | $286.30 | $214.70 |
| MAT095 | 005 | Withdrawn 12/5/19 | CUSTOM MYLAB MATH PLUS FOR ALGEBRA FOUNDATIONS ACCESS CARD | 9780135333006 | $124.70 | $0.00 |
| MAT095,006, | "CUSTOM ALGEBRA FOUNDATIONS:PREALGEBRA | INTRO ALGEBRA | & INTEMEDIATE ALGEBRA W/MLP" | 9780136453017 | $286.30 | $214.70 |
| MAT095 | 006 |   | CUSTOM MYLAB MATH PLUS FOR ALGEBRA FOUNDATIONS ACCESS CARD | 9780135333006 | $124.70 | $0.00 |
| MAT095,013, | "CUSTOM ALGEBRA FOUNDATIONS:PREALGEBRA | INTRO ALGEBRA | & INTEMEDIATE ALGEBRA W/MLP" | 9780136453017 | $286.30 | $214.70 |
| MAT095 | 013 |   | CUSTOM MYLAB MATH PLUS FOR ALGEBRA FOUNDATIONS ACCESS CARD | 9780135333006 | $124.70 | $0.00 |
| MAT095,050, | "CUSTOM ALGEBRA FOUNDATIONS:PREALGEBRA | INTRO ALGEBRA | & INTEMEDIATE ALGEBRA W/MLP" | 9780136453017 | $286.30 | $214.70 |
| MAT095 | 050 |   | CUSTOM MYLAB MATH PLUS FOR ALGEBRA FOUNDATIONS ACCESS CARD | 9780135333006 | $124.70 | $0.00 |
| MAT095,051, | "CUSTOM ALGEBRA FOUNDATIONS:PREALGEBRA | INTRO ALGEBRA | & INTEMEDIATE ALGEBRA W/MLP" | 9780136453017 | $286.30 | $214.70 |
| MAT095 | 051 |   | CUSTOM MYLAB MATH PLUS FOR ALGEBRA FOUNDATIONS ACCESS CARD | 9780135333006 | $124.70 | $0.00 |
| MAT095,052,Withdrawn 11/25/19 | "CUSTOM ALGEBRA FOUNDATIONS:PREALGEBRA | INTRO ALGEBRA | & INTEMEDIATE ALGEBRA W/MLP" | 9780136453017 | $286.30 | $214.70 |
| MAT095 | 052 | Withdrawn 11/25/19 | CUSTOM MYLAB MATH PLUS FOR ALGEBRA FOUNDATIONS ACCESS CARD | 9780135333006 | $124.70 | $0.00 |
| MAT095,053, | "CUSTOM ALGEBRA FOUNDATIONS:PREALGEBRA | INTRO ALGEBRA | & INTEMEDIATE ALGEBRA W/MLP" | 9780136453017 | $286.30 | $214.70 |
| MAT095 | 053 |   | CUSTOM MYLAB MATH PLUS FOR ALGEBRA FOUNDATIONS ACCESS CARD | 9780135333006 | $124.70 | $0.00 |
| MAT095,0C1, | "CUSTOM ALGEBRA FOUNDATIONS:PREALGEBRA | INTRO ALGEBRA | & INTEMEDIATE ALGEBRA W/MLP" | 9780136453017 | $286.30 | $214.70 |
| MAT095 | 0C1 |   | CUSTOM MYLAB MATH PLUS FOR ALGEBRA FOUNDATIONS ACCESS CARD | 9780135333006 | $124.70 | $0.00 |
| MAT095,0W1, | "CUSTOM ALGEBRA FOUNDATIONS:PREALGEBRA | INTRO ALGEBRA | & INTEMEDIATE ALGEBRA W/MLP" | 9780136453017 | $286.30 | $214.70 |
| MAT095 | 0W1 |   | CUSTOM MYLAB MATH PLUS FOR ALGEBRA FOUNDATIONS ACCESS CARD | 9780135333006 | $124.70 | $0.00 |
| MAT095,WC1,Starts 12/16/19 | "CUSTOM ALGEBRA FOUNDATIONS:PREALGEBRA | INTRO ALGEBRA | & INTEMEDIATE ALGEBRA W/MLP" | 9780136453017 | $286.30 | $214.70 |
| MAT095 | WC1 | Starts 12/16/19 | CUSTOM MYLAB MATH PLUS FOR ALGEBRA FOUNDATIONS ACCESS CARD | 9780135333006 | $124.70 | $0.00 |
| MAT102 | 0C1 |   | ***No information regarding course materials is available.*** |   |   |   |
| MAT111 | 0C1 |   | MML+ FOR BUSINESS MATH STANDALONE ACCESS CODE | 9781323744390 | $136.35 | $0.00 |
| MAT114 | 050 |   | CUSTOM COLLEGE MATHEMATICS W/MYMATHLAB ACCESS LOOSE LEAF | 9781323108949 | $163.00 | $0.00 |
| MAT114 | 050 |   | CUSTOM MYMATHLABPLUS STANDALONE ACCESS CARD | 9781323135518 | $122.75 | $92.05 |
| MAT122 | 001 |   | CUSTOM PRECALCULUS W/MML+ ACCESS CODE | 9781323746509 | $190.30 | $0.00 |
| MAT122 | 001 |   | MML+ FOR PRECALCULUS STANDALONE ACCESS CODE | 9781323658604 | $136.35 | $102.30 |
| MAT122 | 002 |   | CUSTOM PRECALCULUS W/MML+ ACCESS CODE | 9781323746509 | $190.30 | $0.00 |
| MAT122 | 002 |   | MML+ FOR PRECALCULUS STANDALONE ACCESS CODE | 9781323658604 | $136.35 | $102.30 |
| MAT122 | 050 |   | CUSTOM PRECALCULUS W/MML+ ACCESS CODE | 9781323746509 | $190.30 | $0.00 |
| MAT122 | 050 |   | MML+ FOR PRECALCULUS STANDALONE ACCESS CODE | 9781323658604 | $136.35 | $102.30 |
| MAT122 | 0C1 |   | CUSTOM PRECALCULUS W/MML+ ACCESS CODE | 9781323746509 | $190.30 | $0.00 |
| MAT122 | 0C1 |   | MML+ FOR PRECALCULUS STANDALONE ACCESS CODE | 9781323658604 | $136.35 | $102.30 |
| MAT122 | WC1 | Starts 12/16/19 | CUSTOM PRECALCULUS W/MML+ ACCESS CODE | 9781323746509 | $190.30 | $0.00 |
| MAT122 | WC1 | Starts 12/16/19 | MML+ FOR PRECALCULUS STANDALONE ACCESS CODE | 9781323658604 | $136.35 | $102.30 |
| MAT125 | 001 |   | CUSTOM THINKING MATHEMATICALLY W/MML+ LOOSE LEAF | 9781323045404 | $155.85 | $0.00 |
| MAT125 | 001 |   | CUSTOM MYMATHLABPLUS STANDALONE ACCESS CARD | 9781323135518 | $122.75 | $92.05 |
| MAT125 | 003 |   | CUSTOM THINKING MATHEMATICALLY W/MML+ LOOSE LEAF | 9781323045404 | $155.85 | $0.00 |
| MAT125 | 003 |   | CUSTOM MYMATHLABPLUS STANDALONE ACCESS CARD | 9781323135518 | $122.75 | $92.05 |
| MAT125 | 004 |   | CUSTOM THINKING MATHEMATICALLY W/MML+ LOOSE LEAF | 9781323045404 | $155.85 | $0.00 |
| MAT125 | 004 |   | CUSTOM MYMATHLABPLUS STANDALONE ACCESS CARD | 9781323135518 | $122.75 | $92.05 |
| MAT125 | 0C1 |   | CUSTOM THINKING MATHEMATICALLY W/MML+ LOOSE LEAF | 9781323045404 | $155.85 | $0.00 |
| MAT125 | 0C1 |   | CUSTOM MYMATHLABPLUS STANDALONE ACCESS CARD | 9781323135518 | $122.75 | $92.05 |
| MAT125 | 0Y1 |   | CUSTOM THINKING MATHEMATICALLY W/MML+ LOOSE LEAF | 9781323045404 | $155.85 | $0.00 |
| MAT125 | 0Y1 |   | CUSTOM MYMATHLABPLUS STANDALONE ACCESS CARD | 9781323135518 | $122.75 | $92.05 |
| MAT128 | 0C1 |   | ***No information regarding course materials is available.*** |   |   |   |
| MAT129 | 0C1 |   | ***No information regarding course materials is available.*** |   |   |   |
| MAT131 | 002 |   | MYLAB STATISTICSPLUS WITH PEARSON ETEXT FOR ELEMENTARY STATISTICS -- STANDALONE ACCESSS CARD | 9781323901069 | $149.35 | $0.00 |
| MAT131 | 006 |   | CUSTOM MYMATHLABPLUS STANDALONE ACCESS CARD | 9781323135518 | $122.75 | $92.05 |
| MAT131 | 007 | Starts 3/23/20 | MYLAB STATISTICSPLUS WITH PEARSON ETEXT FOR ELEMENTARY STATISTICS -- STANDALONE ACCESSS CARD | 9781323901069 | $149.35 | $0.00 |
| MAT131 | 008 |   | MYLAB STATISTICSPLUS WITH PEARSON ETEXT FOR ELEMENTARY STATISTICS -- STANDALONE ACCESSS CARD | 9781323901069 | $149.35 | $0.00 |
| MAT131 | 009 |   | MYLAB STATISTICSPLUS WITH PEARSON ETEXT FOR ELEMENTARY STATISTICS -- STANDALONE ACCESSS CARD | 9781323901069 | $149.35 | $0.00 |
| MAT131 | 010 |   | CUSTOM ELEMENTARY STATISTICS W/MML+ ACCESS CODE | 9781323746493 | $168.85 | $0.00 |
| MAT131 | 010 |   | MML+ FOR ELEMENTARY STATISTICS STAND ALONE ACCESS CODE | 9781323745175 | $131.00 | $98.25 |
| MAT131 | 051 |   | MYLAB STATISTICSPLUS WITH PEARSON ETEXT FOR ELEMENTARY STATISTICS -- STANDALONE ACCESSS CARD | 9781323901069 | $149.35 | $0.00 |
| MAT131 | 0C1 |   | ***No information regarding course materials is available.*** |   |   |   |
| MAT131 | 0W1 |   | MYLAB STATISTICSPLUS WITH PEARSON ETEXT FOR ELEMENTARY STATISTICS -- STANDALONE ACCESSS CARD | 9781323901069 | $149.35 | $0.00 |
| MAT140 | 002 |   | CUSTOM PRECALCULUS W/MML+ ACCESS CODE | 9781323746509 | $190.30 | $0.00 |
| MAT140 | 002 |   | MML+ FOR PRECALCULUS STANDALONE ACCESS CODE | 9781323658604 | $136.35 | $102.30 |
| MAT140 | 003 |   | LEARNING GUIDE & ACCESS CODE | 9780136499657 | $168.85 | $0.00 |
| MAT140 | 004 |   | LEARNING GUIDE & ACCESS CODE | 9780136499657 | $168.85 | $0.00 |
| MAT140 | 007 |   | LEARNING GUIDE & ACCESS CODE | 9780136499657 | $168.85 | $0.00 |
| MAT140 | 008 |   | CUSTOM PRECALCULUS W/MML+ ACCESS CODE | 9781323746509 | $190.30 | $0.00 |
| MAT140 | 008 |   | MML+ FOR PRECALCULUS STANDALONE ACCESS CODE | 9781323658604 | $136.35 | $102.30 |
| MAT140 | 009 |   | CUSTOM PRECALCULUS W/MML+ ACCESS CODE | 9781323746509 | $190.30 | $0.00 |
| MAT140 | 009 |   | MML+ FOR PRECALCULUS STANDALONE ACCESS CODE | 9781323658604 | $136.35 | $102.30 |
| MAT140 | 010 |   | CUSTOM PRECALCULUS W/MML+ ACCESS CODE | 9781323746509 | $190.30 | $0.00 |
| MAT140 | 010 |   | MML+ FOR PRECALCULUS STANDALONE ACCESS CODE | 9781323658604 | $136.35 | $102.30 |
| MAT140 | 011 |   | CUSTOM PRECALCULUS W/MML+ ACCESS CODE | 9781323746509 | $190.30 | $0.00 |
| MAT140 | 011 |   | MML+ FOR PRECALCULUS STANDALONE ACCESS CODE | 9781323658604 | $136.35 | $102.30 |
| MAT140 | 0C1 |   | CUSTOM PRECALCULUS W/MML+ ACCESS CODE | 9781323746509 | $190.30 | $0.00 |
| MAT140 | 0C1 |   | MML+ FOR PRECALCULUS STANDALONE ACCESS CODE | 9781323658604 | $136.35 | $102.30 |
| MAT143,001,,"MYLAB MATHPLUS W/PEARSON ETEXT FOR COLLEGE MATHEMATICS FOR BUSINESS | ECONOMICS | LIFE SCIENCES | AND SOCIAL SCIENCE ACCESS CARD" | 9781323917572 | $136.35 | $0.00 |
| MAT143,0C1,,"MYLAB MATHPLUS W/PEARSON ETEXT FOR COLLEGE MATHEMATICS FOR BUSINESS | ECONOMICS | LIFE SCIENCES | AND SOCIAL SCIENCE ACCESS CARD" | 9781323917572 | $136.35 | $0.00 |
| MAT144 | 001 |   | DISCRETE MATHEMATICS W/CONNECT ACCESS LOOSE LEAF | 9781260262759 | $136.40 | $78.75 |
| MAT144 | 0C1 |   | DISCRETE MATHEMATICS W/CONNECT ACCESS LOOSE LEAF | 9781260262759 | $136.40 | $78.75 |
| MAT149 | 004 |   | CUSTOM PRECALCULUS W/MML+ ACCESS CODE | 9781323746509 | $190.30 | $0.00 |
| MAT149 | 004 |   | MML+ FOR PRECALCULUS STANDALONE ACCESS CODE | 9781323658604 | $136.35 | $102.30 |
| MAT149 | 0C1 |   | CUSTOM PRECALCULUS W/MML+ ACCESS CODE | 9781323746509 | $190.30 | $0.00 |
| MAT149 | 0C1 |   | MML+ FOR PRECALCULUS STANDALONE ACCESS CODE | 9781323658604 | $136.35 | $102.30 |
| MAT180,001,,"MYLAB MATHPLUS W/PEARSON ETEXT FOR COLLEGE MATHEMATICS FOR BUSINESS | ECONOMICS | LIFE SCIENCES | AND SOCIAL SCIENCE ACCESS CARD" | 9781323917572 | $136.35 | $0.00 |
| MAT180,050,,"MYLAB MATHPLUS W/PEARSON ETEXT FOR COLLEGE MATHEMATICS FOR BUSINESS | ECONOMICS | LIFE SCIENCES | AND SOCIAL SCIENCE ACCESS CARD" | 9781323917572 | $136.35 | $0.00 |
| MAT180,0C1,,"MYLAB MATHPLUS W/PEARSON ETEXT FOR COLLEGE MATHEMATICS FOR BUSINESS | ECONOMICS | LIFE SCIENCES | AND SOCIAL SCIENCE ACCESS CARD" | 9781323917572 | $136.35 | $0.00 |
| MAT190 | 0C1 |   | CUSTOM BUSINESS STATISTICS W/MML+ ACCESS CODE | 9781323746486 | $209.45 | $0.00 |
| MAT190 | 0C1 |   | MML+ FOR BUSINESS STATISTICS STANDALONE ACCESS CODE | 9781323744383 | $131.00 | $98.25 |
| MAT190 | 0C2 |   | CUSTOM BUSINESS STATISTICS W/MML+ ACCESS CODE | 9781323746486 | $209.45 | $0.00 |
| MAT190 | 0C2 |   | MML+ FOR BUSINESS STATISTICS STANDALONE ACCESS CODE | 9781323744383 | $131.00 | $98.25 |
| MAT250 | 001 |   | CALCULUS W/EARLY TRANSCENDENTALS W/MML+ | 9781269861779 | $283.00 | $212.25 |
| MAT250 | 001 |   | CUSTOM CALCULUS:EARLY TRANSCENDENTALS V1 (W/MML+) | 9781269868242 | $134.50 | $100.90 |
| MAT250 | 002 |   | CALCULUS W/EARLY TRANSCENDENTALS W/MML+ | 9781269861779 | $283.00 | $212.25 |
| MAT250 | 002 |   | CUSTOM CALCULUS:EARLY TRANSCENDENTALS V1 (W/MML+) | 9781269868242 | $134.50 | $100.90 |
| MAT250 | 050 |   | CALCULUS W/EARLY TRANSCENDENTALS W/MML+ | 9781269861779 | $283.00 | $212.25 |
| MAT250 | 050 |   | CUSTOM CALCULUS:EARLY TRANSCENDENTALS V1 (W/MML+) | 9781269868242 | $134.50 | $100.90 |
| MAT250 | 0C1 |   | CALCULUS W/EARLY TRANSCENDENTALS W/MML+ | 9781269861779 | $283.00 | $212.25 |
| MAT250 | 0C1 |   | CUSTOM CALCULUS:EARLY TRANSCENDENTALS V1 (W/MML+) | 9781269868242 | $134.50 | $100.90 |
| MAT251 | 001 |   | CALCULUS W/EARLY TRANSCENDENTALS W/MML+ | 9781269861779 | $283.00 | $212.25 |
| MAT251 | 001 |   | CUSTOM CALCULUS W/EARLY TRANSCENDENTAL V2 (W/MML+) | 9781269868259 | $184.00 | $138.00 |
| MAT251 | 001 |   | CUSTOM MYMATHLABPLUS STANDALONE ACCESS CARD | 9781323135518 | $122.75 | $92.05 |
| MAT251 | 002 |   | CALCULUS W/EARLY TRANSCENDENTALS W/MML+ | 9781269861779 | $283.00 | $212.25 |
| MAT251 | 002 |   | CUSTOM CALCULUS W/EARLY TRANSCENDENTAL V2 (W/MML+) | 9781269868259 | $184.00 | $138.00 |
| MAT251 | 002 |   | CUSTOM MYMATHLABPLUS STANDALONE ACCESS CARD | 9781323135518 | $122.75 | $92.05 |
| MAT251 | 050 |   | CALCULUS W/EARLY TRANSCENDENTALS W/MML+ | 9781269861779 | $283.00 | $212.25 |
| MAT251 | 050 |   | CUSTOM CALCULUS W/EARLY TRANSCENDENTAL V2 (W/MML+) | 9781269868259 | $184.00 | $138.00 |
| MAT251 | 050 |   | CUSTOM MYMATHLABPLUS STANDALONE ACCESS CARD | 9781323135518 | $122.75 | $92.05 |
| MAT251 | 0C1 |   | CALCULUS W/EARLY TRANSCENDENTALS W/MML+ | 9781269861779 | $283.00 | $212.25 |
| MAT251 | 0C1 |   | CUSTOM CALCULUS W/EARLY TRANSCENDENTAL V2 (W/MML+) | 9781269868259 | $184.00 | $138.00 |
| MAT251 | 0C1 |   | CUSTOM MYMATHLABPLUS STANDALONE ACCESS CARD | 9781323135518 | $122.75 | $92.05 |
| MAT252 | 001 |   | CALCULUS W/EARLY TRANSCENDENTALS W/MML+ | 9781269861779 | $283.00 | $212.25 |
| MAT252 | 001 |   | CUSTOM CALCULUS W/EARLY TRANSCENDENTAL V2 (W/MML+) | 9781269868259 | $184.00 | $138.00 |
| MAT252 | 001 |   | CUSTOM MYMATHLABPLUS STANDALONE ACCESS CARD | 9781323135518 | $122.75 | $92.05 |
| MAT252 | 002 |   | CALCULUS W/EARLY TRANSCENDENTALS W/MML+ | 9781269861779 | $283.00 | $212.25 |
| MAT252 | 002 |   | CUSTOM CALCULUS W/EARLY TRANSCENDENTAL V2 (W/MML+) | 9781269868259 | $184.00 | $138.00 |
| MAT252 | 002 |   | CUSTOM MYMATHLABPLUS STANDALONE ACCESS CARD | 9781323135518 | $122.75 | $92.05 |
| MAT252 | 0C1 |   | CALCULUS W/EARLY TRANSCENDENTALS W/MML+ | 9781269861779 | $283.00 | $212.25 |
| MAT252 | 0C1 |   | CUSTOM CALCULUS W/EARLY TRANSCENDENTAL V2 (W/MML+) | 9781269868259 | $184.00 | $138.00 |
| MAT252 | 0C1 |   | CUSTOM MYMATHLABPLUS STANDALONE ACCESS CARD | 9781323135518 | $122.75 | $92.05 |
| MAT260 | 050 |   | CUSTOM LINEAR ALEGEBRA W/MYMATHLAB ACCESS LOOSE LEAF | 9781323099476 | $150.00 | $112.50 |
| MAT260 | 050 |   | CUSTOM MYMATHLABPLUS STANDALONE ACCESS CARD | 9781323135518 | $122.75 | $92.05 |
| MAT260 | 0C1 |   | CUSTOM LINEAR ALEGEBRA W/MYMATHLAB ACCESS LOOSE LEAF | 9781323099476 | $150.00 | $112.50 |
| MAT260 | 0C1 |   | CUSTOM MYMATHLABPLUS STANDALONE ACCESS CARD | 9781323135518 | $122.75 | $92.05 |
| MAT262 | 001 |   | FIRST COURSE IN DIFFERENTIAL EQUATIONS WITH MODELING AP | 9781337652469 | $97.45 | $73.05 |
| MAT262 | 0C1 |   | FIRST COURSE IN DIFFERENTIAL EQUATIONS WITH MODELING AP | 9781337652469 | $97.45 | $73.05 |
| MEC105 | 050 |   | ***No information regarding course materials is available.*** |   |   |   |
| MEC230 | 0C1 |   | ***No information regarding course materials is available.*** |   |   |   |
| MGT101 | 050 | Starts 2/20/20 | SUPERVISORY MANAGEMENT (P) | 9781285063003 | $272.75 | $204.60 |
| MGT118 | 001 | Starts 2/18/20 | CRAFTING YOUR MESSAGE | 9781465295064 | $65.50 | $49.10 |
| MGT118 | 002 | Starts 3/24/20 | CRAFTING YOUR MESSAGE | 9781465295064 | $65.50 | $49.10 |
| MGT118 | 0C1 |   | CRAFTING YOUR MESSAGE | 9781465295064 | $65.50 | $49.10 |
| MGT118 | 0C2 | Starts 2/18/20 | CRAFTING YOUR MESSAGE | 9781465295064 | $65.50 | $49.10 |
| MGT118 | WC1 | Starts 12/16/19 | CRAFTING YOUR MESSAGE | 9781465295064 | $65.50 | $49.10 |
| MGT121 | 001 |   | CONNECT ACCESS CARD FOR ESSENTIALS OF CONTEMPORARY MANAGEMENT | 9781260141016 | $162.35 | $93.75 |
| MGT121 | 001 |   | ESSEN OF CONTEMPORARY MANAGEMENT | 9781260277074 | $213.90 | $0.00 |
| MGT121 | 002 |   | CONNECT ACCESS CARD FOR ESSENTIALS OF CONTEMPORARY MANAGEMENT | 9781260141016 | $162.35 | $93.75 |
| MGT121 | 002 |   | ESSEN OF CONTEMPORARY MANAGEMENT | 9781260277074 | $213.90 | $0.00 |
| MGT121 | 0C1 | Starts 2/18/20 | CONNECT ACCESS CARD FOR ESSENTIALS OF CONTEMPORARY MANAGEMENT | 9781260141016 | $162.35 | $93.75 |
| MGT121 | 0C1 | Starts 2/18/20 | ESSEN OF CONTEMPORARY MANAGEMENT | 9781260277074 | $213.90 | $0.00 |
| MGT121 | 0C2 | Starts 3/2/20 | CONNECT ACCESS CARD FOR ESSENTIALS OF CONTEMPORARY MANAGEMENT | 9781260141016 | $162.35 | $93.75 |
| MGT121 | 0C2 | Starts 3/2/20 | ESSEN OF CONTEMPORARY MANAGEMENT | 9781260277074 | $213.90 | $0.00 |
| MGT121 | WC1 | Starts 12/16/19 | CONNECT ACCESS CARD FOR ESSENTIALS OF CONTEMPORARY MANAGEMENT | 9781260141016 | $162.35 | $93.75 |
| MGT121 | WC1 | Starts 12/16/19 | ESSEN OF CONTEMPORARY MANAGEMENT | 9781260277074 | $213.90 | $0.00 |
| MGT160 | 0C1 | Starts 2/18/20 | SMALL BUSINESS MANAGEMENT | 9781305405745 | $321.45 | $241.10 |
| MGT170 | 050 |   | EMPLOYEE TRAINING & DEVEL (W/PREM CONTENT CARD)(LOOSE PG | 9781259884733 | $189.00 | $141.75 |
| MGT205 | 0C1 |   | ESSEN OF ORGANIZATIONAL BEHAVIOR (LOOSEPGS) (P) | 9780134523859 | $155.85 | $116.90 |
| MGT205 | 0C1 |   | ESSEN OF ORGANIZATIONAL BEHAVIOR (MYMANAGEMENTLAB ACCES | 9780134527277 | $120.35 | $90.25 |
| MGT236 | 050 | Starts 2/20/20 | INTRO TO PROJECT MANAGEMENT (P) | 9781505212099 | $86.95 | $65.25 |
| MGT251 | 001 | Starts 2/18/20 | *** NO TEXT *** |   |   |   |
| MGT266 | 050 | Starts 3/25/20 | ***No information regarding course materials is available.*** |   |   |   |
| MGT268 | 050 | Starts 2/24/20 | EMPLOYMENT LAW FOR BUSINESS W/CONNECT LOOSE LEAF | 9781260259766 | $181.85 | $136.40 |
| MGT276 | 001 | Starts 3/23/20 | *** NO TEXT *** |   |   |   |
| MGT276 | 050 |   | *** NO TEXT *** |   |   |   |
| MGT276 | 0C1 |   | *** NO TEXT *** |   |   |   |
| MKT131,001 | DDA Fee Paid in Tuition See Instructor | "MARKETING: REAL PEOPLE | REAL CHOICES (LOOSE PGS)" | 9780134293141 | $51.95 | $0.00 |
| MKT131,002 | DDA Fee Paid in Tuition See Instructor | "MARKETING: REAL PEOPLE | REAL CHOICES (LOOSE PGS)" | 9780134293141 | $51.95 | $0.00 |
| MKT131,003 | DDA Fee Paid in Tuition See Instructor | "MARKETING: REAL PEOPLE | REAL CHOICES (LOOSE PGS)" | 9780134293141 | $51.95 | $0.00 |
| MKT131,007 | DDA Fee Paid in Tuition See Instructor | "MARKETING: REAL PEOPLE | REAL CHOICES (LOOSE PGS)" | 9780134293141 | $51.95 | $0.00 |
| MKT131,0C1 | DDA Fee Paid in Tuition See Instructor | "MARKETING: REAL PEOPLE | REAL CHOICES (LOOSE PGS)" | 9780134293141 | $51.95 | $0.00 |
| MKT131,0C2 | DDA Fee Paid in Tuition See Instructor | "MARKETING: REAL PEOPLE | REAL CHOICES (LOOSE PGS)" | 9780134293141 | $51.95 | $0.00 |
| MKT131,WC1 | DDA Fee Paid in Tuition See Instructor | "MARKETING: REAL PEOPLE | REAL CHOICES (LOOSE PGS)" | 9780134293141 | $51.95 | $0.00 |
| MKT150 | 002 |   | *** NO TEXT *** |   |   |   |
| MKT165 | 0C1 | Starts 2/18/20 | *** NO TEXT *** |   |   |   |
| MKT230 | 0C1 | Starts 2/18/20 | CONSUMER BEHAVIOR (LOOSE PGS) | 9780134130255 | $194.45 | $145.85 |
| MKT248 | 0C1 | Starts 2/18/20 | MM (W/COURSE MATE ACCESS CODE) | 9781133629382 | $87.65 | $65.75 |
| MKT251 | 001 | Starts 2/18/20 | *** NO TEXT *** |   |   |   |
| MKT275 | 0C1 | Starts 2/18/20 | *** NO TEXT *** |   |   |   |
| MLT105 | 001 |   | BASIC CLINICAL LABORATORY TECHNIQUES (BK ) (P) | 9781111138363 | $126.65 | $94.90 |
| MLT107 | 001 |   | PHLEBOTOMY HANDBOOK (P) | 9780134709321 | $97.40 | $73.05 |
| MLT113 | 001 |   | MODERN BLOOD BANKING & TRANSFUSION PRACTICES (REV) | 9780803668881 | $139.95 | $105.00 |
| MLT115 | 001 | Will have book from MLT 111 | *** NO TEXT *** |   |   |   |
| MLT117 | 001 | Starts 2/19/20 | CLINICAL IMMUNOLOGY & SEROLOGY (P) | 9780803644663 | $116.90 | $87.70 |
| MLT125 | 050 |   | PHARMACY TECHNICIAN (P) | 9781617314872 | $93.40 | $70.05 |
| MLT125,050 |   | "PHARMACY TECHNICIAN WORKBOOK & CERTIFICATION REVIEW | 6E (P)" | 9781617314889 | $52.05 | $39.05 |
| MLT125 | 050 |   | PHARMACY CALCULATIONS | 9781617314209 | $60.60 | $45.45 |
| MLT125 | 0C1 |   | PHARMACY TECHNICIAN (P) | 9781617314872 | $93.40 | $70.05 |
| MLT125,0C1 |   | "PHARMACY TECHNICIAN WORKBOOK & CERTIFICATION REVIEW | 6E (P)" | 9781617314889 | $52.05 | $39.05 |
| MLT125 | 0C1 |   | PHARMACY CALCULATIONS | 9781617314209 | $60.60 | $45.45 |
| MLT204 | 001 |   | *** NO TEXT *** |   |   |   |
| MLT230 | 001 |   | *** NO TEXT *** |   |   |   |
| MLT231 | 001 |   | *** NO TEXT *** |   |   |   |
| MLT235 | 001 |   | *** NO TEXT *** |   |   |   |
| MLT251 | 001 | Starts 3/23/20 | *** NO TEXT *** |   |   |   |
| MUS105 | 050 |   | ***No information regarding course materials is available.*** |   |   |   |
| MUS105 | 051 |   | ***No information regarding course materials is available.*** |   |   |   |
| MUS105 | 052 |   | ***No information regarding course materials is available.*** |   |   |   |
| MUS106 | 050 |   | ***No information regarding course materials is available.*** |   |   |   |
| MUS106 | 051 |   | ***No information regarding course materials is available.*** |   |   |   |
| MUS106 | 052 |   | ***No information regarding course materials is available.*** |   |   |   |
| MUS107 | 001 |   | KEYBOARD STRATEGIES (MASTER TEXT I) | 9780793552917 | $39.50 | $29.65 |
| MUS107 | 002 |   | KEYBOARD STRATEGIES (MASTER TEXT I) | 9780793552917 | $39.50 | $29.65 |
| MUS107 | 003 |   | KEYBOARD STRATEGIES (MASTER TEXT I) | 9780793552917 | $39.50 | $29.65 |
| MUS108 | 001 |   | KEYBOARD STRATEGIES (MASTER TEXT I) | 9780793552917 | $39.50 | $29.65 |
| MUS108 | 002 |   | KEYBOARD STRATEGIES (MASTER TEXT I) | 9780793552917 | $39.50 | $29.65 |
| MUS108 | 003 |   | KEYBOARD STRATEGIES (MASTER TEXT I) | 9780793552917 | $39.50 | $29.65 |
| MUS119 | 001 |   | ***No information regarding course materials is available.*** |   |   |   |
| MUS120 | 001 |   | ***No information regarding course materials is available.*** |   |   |   |
| MUS121 | 001 |   | ***No information regarding course materials is available.*** |   |   |   |
| MUS122 | 001 |   | ***No information regarding course materials is available.*** |   |   |   |
| MUS165 | 001 |   | ***No information regarding course materials is available.*** |   |   |   |
| MUS185 | 001 |   | KEYBOARD STRATEGIES (MASTER TEXT I) | 9780793552917 | $39.50 | $29.65 |
| MUS185 | 001 |   | KEYBOARD STRATEGIES (MASTER TEXT II) | 9780793553112 | $49.95 | $37.50 |
| MUS187 | 001 |   | ***No information regarding course materials is available.*** |   |   |   |
| MUS205 | 050 |   | ***No information regarding course materials is available.*** |   |   |   |
| MUS205 | 051 |   | ***No information regarding course materials is available.*** |   |   |   |
| MUS205 | 052 |   | ***No information regarding course materials is available.*** |   |   |   |
| MUS206 | 050 |   | ***No information regarding course materials is available.*** |   |   |   |
| MUS206 | 051 |   | ***No information regarding course materials is available.*** |   |   |   |
| MUS206 | 052 |   | ***No information regarding course materials is available.*** |   |   |   |
| MUS207 | 001 |   | KEYBOARD STRATEGIES (MASTER TEXT II) | 9780793553112 | $49.95 | $37.50 |
| MUS208 | 001 |   | KEYBOARD STRATEGIES (MASTER TEXT II) | 9780793553112 | $49.95 | $37.50 |
| MUS219 | 001 |   | ***No information regarding course materials is available.*** |   |   |   |
| MUS220 | 001 |   | ***No information regarding course materials is available.*** |   |   |   |
| MUS221 | 001 |   | ***No information regarding course materials is available.*** |   |   |   |
| MUS222 | 001 |   | ***No information regarding course materials is available.*** |   |   |   |
| MUS265 | 001 |   | KEYBOARD STRATEGIES (MASTER TEXT I) | 9780793552917 | $39.50 | $29.65 |
| MUS265 | 001 |   | KEYBOARD STRATEGIES (MASTER TEXT II) | 9780793553112 | $49.95 | $37.50 |
| MUS285 | 001 |   | ***No information regarding course materials is available.*** |   |   |   |
| NUR103 | 001 | CLASS IS USING ALL EBOOKS SEE INSTRUCTOR | *** NO TEXT *** |   |   |   |
| NUR103 | 002 | CLASS IS USING ALL EBOOKS SEE INSTRUCTOR | *** NO TEXT *** |   |   |   |
| NUR103 | 003 | CLASS IS USING ALL EBOOKS SEE INSTRUCTOR | *** NO TEXT *** |   |   |   |
| NUR103 | 004 | CLASS IS USING ALL EBOOKS SEE INSTRUCTOR | *** NO TEXT *** |   |   |   |
| NUR208 | 001 |   | ***No information regarding course materials is available.*** |   |   |   |
| NUR208 | 002 |   | ***No information regarding course materials is available.*** |   |   |   |
| NUR208 | 003 |   | ***No information regarding course materials is available.*** |   |   |   |
| NUR208 | 004 |   | ***No information regarding course materials is available.*** |   |   |   |
| NUR208 | 005 |   | ***No information regarding course materials is available.*** |   |   |   |
| NUR208 | 006 | Starts 2/21/20 | ***No information regarding course materials is available.*** |   |   |   |
| NUR208 | 007 | Starts 2/21/20 | ***No information regarding course materials is available.*** |   |   |   |
| NUR208 | 008 | Starts 2/21/20 | ***No information regarding course materials is available.*** |   |   |   |
| NUR208 | 009 | Starts 2/21/20 | ***No information regarding course materials is available.*** |   |   |   |
| NUR208 | 010 | Starts 2/21/20 | ***No information regarding course materials is available.*** |   |   |   |
| NUR209 | 001 | Starts 3/2/20 | *** NO TEXT *** |   |   |   |
| NUR209 | 002 | Starts 3/2/20 | *** NO TEXT *** |   |   |   |
| NUR209 | 003 | Starts 3/2/20 | *** NO TEXT *** |   |   |   |
| NUR209 | 004 | Starts 3/2/20 | *** NO TEXT *** |   |   |   |
| NUR209 | 006 |   | *** NO TEXT *** |   |   |   |
| NUR209 | 007 |   | *** NO TEXT *** |   |   |   |
| NUR209 | 008 |   | *** NO TEXT *** |   |   |   |
| NUR209 | 009 |   | *** NO TEXT *** |   |   |   |
| NUR212 | 001 | Starts 3/30/20 | WONG'S ESSENTIALS OF PEDIATRIC NURSING (P) | 9780323353168 | $116.40 | $84.00 |
| NUR212 | 002 | Starts 3/30/20 | WONG'S ESSENTIALS OF PEDIATRIC NURSING (P) | 9780323353168 | $116.40 | $84.00 |
| NUR212 | 003 | Starts 3/30/20 | WONG'S ESSENTIALS OF PEDIATRIC NURSING (P) | 9780323353168 | $116.40 | $84.00 |
| NUR212 | 004 | Starts 3/30/20 | WONG'S ESSENTIALS OF PEDIATRIC NURSING (P) | 9780323353168 | $116.40 | $84.00 |
| NUR212 | 005 | Starts 3/30/20 | WONG'S ESSENTIALS OF PEDIATRIC NURSING (P) | 9780323353168 | $116.40 | $84.00 |
| PED101 | 001 |   | RESPONDING TO EMERGENCIES #656138: COMP FIRST AID/CPR/AED (P) | 9781584805540 | $73.50 | $41.40 |
| PED101 | 002 | Starts 3/24/20 | RESPONDING TO EMERGENCIES #656138: COMP FIRST AID/CPR/AED (P) | 9781584805540 | $73.50 | $41.40 |
| PED101 | 0C1 |   | RESPONDING TO EMERGENCIES #656138: COMP FIRST AID/CPR/AED (P) | 9781584805540 | $73.50 | $41.40 |
| PED101 | 0C2 | Starts 3/23/20 | RESPONDING TO EMERGENCIES #656138: COMP FIRST AID/CPR/AED (P) | 9781584805540 | $73.50 | $41.40 |
| PED101 | WC1 | Starts 12/16/19 | RESPONDING TO EMERGENCIES #656138: COMP FIRST AID/CPR/AED (P) | 9781584805540 | $73.50 | $41.40 |
| PED101 | WC2 | Starts 12/16/19 | RESPONDING TO EMERGENCIES #656138: COMP FIRST AID/CPR/AED (P) | 9781584805540 | $73.50 | $41.40 |
| PED102 | 0C1 |   | ALTERS & SCHIFF ESSENTIAL CONCEPTS FOR HEALTHY LIVING (P) | 9781284152791 | $172.00 | $0.00 |
| PED191 | 001 |   | ***No information regarding course materials is available.*** |   |   |   |
| PED230 | 0C1 |   | IHSA COACHING PRIN. ONLINE COURSE WITH CODE (P) | 9781450430418 | $129.90 | $97.40 |
| PED230 | 0C1 |   | SPORTS FIRST AID ONLINE | 9781450476416 | $90.95 | $68.20 |
| PED230 | 0C2 | Starts 3/23/20 | IHSA COACHING PRIN. ONLINE COURSE WITH CODE (P) | 9781450430418 | $129.90 | $97.40 |
| PED230 | 0C2 | Starts 3/23/20 | SPORTS FIRST AID ONLINE | 9781450476416 | $90.95 | $68.20 |
| PHL105 | 001 |   | ***No information regarding course materials is available.*** |   |   |   |
| PHL105 | 002 |   | ***No information regarding course materials is available.*** |   |   |   |
| PHL105 | 005 |   | ***No information regarding course materials is available.*** |   |   |   |
| PHL105 | 007 |   | ***No information regarding course materials is available.*** |   |   |   |
| PHL105 | 0C1 |   | THE POWER OF LOGIC CONNECT ACCESS CARD | 9781259339288 | $103.90 | $77.95 |
| PHL105 | 0C2 |   | THE POWER OF LOGIC CONNECT ACCESS CARD | 9781259339288 | $103.90 | $77.95 |
| PHL106 | 0G1 |   | NICOMACHEAN ETHICS (ED SACHS) (P) | 9781585100354 | $19.70 | $14.75 |
| PHL106,0G1 |   | "BLACK SKIN | WHITE MASKS (NEW TRANS PHILCOX) (P)" | 9780802143006 | $16.15 | $12.15 |
| PHL106 | 0G1 |   | GROUNDING FOR THE METAPHYSICS OF MORALS (P) | 9780872201668 | $12.50 | $9.40 |
| PHL106 | 0G1 |   | ALTERITY & TRANSCENDENCE (P) | 9780231116510 | $39.00 | $29.25 |
| PHL106 | 0G2 |   | ***No information regarding course materials is available.*** |   |   |   |
| PHL106 | 0G4 |   | ETHICS (P) | 9780812977783 | $14.90 | $11.20 |
| PHL106 | 0G6 |   | CLASSICS OF POLITICAL & MORAL PHILOSOPHY (P) | 9780199791156 | $65.45 | $49.10 |
| PHL106 | 0G7 | Starts 2/18/20 | ETHICS (P) | 9780812977783 | $14.90 | $11.20 |
| PHL106 | 0G8 |   | ETHICS (P) | 9780812977783 | $14.90 | $11.20 |
| PHL106 | GW1 | Starts 2/29/20 | ***No information regarding course materials is available.*** |   |   |   |
| PHL107 | H50 |   | ***No information regarding course materials is available.*** |   |   |   |
| PHL130 | 001 |   | ***No information regarding course materials is available.*** |   |   |   |
| PHL204 | 001 |   | SAND COUNTY ALMANAC (P) | 9780195007770 | $11.05 | $8.30 |
| PHL205 | 002 |   | ***No information regarding course materials is available.*** |   |   |   |
| PHL205 | 003 |   | ***No information regarding course materials is available.*** |   |   |   |
| PHL205 | 004 |   | ***No information regarding course materials is available.*** |   |   |   |
| PHL205 | 006 | Starts 2/19/20 | ***No information regarding course materials is available.*** |   |   |   |
| PHL205 | 008 |   | ***No information regarding course materials is available.*** |   |   |   |
| PHL205 | 009 | Starts 2/19/20 | ***No information regarding course materials is available.*** |   |   |   |
| PHL205 | 010 |   | ***No information regarding course materials is available.*** |   |   |   |
| PHL205 | 051 | Starts 2/21/20 | ***No information regarding course materials is available.*** |   |   |   |
| PHL205 | 0C1 |   | ILLUSTRATED GUIDE TO WORLD RELIGIONS (P) | 9780195219975 | $25.00 | $18.75 |
| PHL205 | 0C1 |   | SACRED TEXTS OF WORLD (P) | 9780824506391 | $44.95 | $33.70 |
| PHL205 | 0C1 |   | PATTERNS OF FAITH AROUND THE WORLD (P) | 9781851681648 | $24.70 | $18.55 |
| PHL205 | 0C2 |   | ILLUSTRATED GUIDE TO WORLD RELIGIONS (P) | 9780195219975 | $25.00 | $18.75 |
| PHL205 | 0C2 |   | SACRED TEXTS OF WORLD (P) | 9780824506391 | $44.95 | $33.70 |
| PHL205 | 0C2 |   | PATTERNS OF FAITH AROUND THE WORLD (P) | 9781851681648 | $24.70 | $18.55 |
| PHL215 | 0G1 |   | ***No information regarding course materials is available.*** |   |   |   |
| PHL215 | HG1 |   | ***No information regarding course materials is available.*** |   |   |   |
| PHL230 | 0G1 |   | ***No information regarding course materials is available.*** |   |   |   |
| PHL231 | 0G1 |   | MODERN PHILOSOPHY (P) | 9781624668050 | $56.15 | $42.15 |
| PHL231 | 0G1 |   | HEGEL: TEXTS & COMMENTARY (P) | 9780268010690 | $32.50 | $26.65 |
| PHL290 | 0H1 |   | ETHICS OF AUTHENTICITY (REPRINT) | 9780674987692 | $22.05 | $16.55 |
| PHY101 | 050 | DDA Fee Paid in Tuition See Instructor | CONCEPTUAL PHYSICS (LOOSE PGS)(W/OUT ACCESS CODE) | 9780321909794 | $51.95 | $30.00 |
| PHY101 | 0W1 | DDA Fee Paid in Tuition See Instructor | CONCEPTUAL PHYSICS (LOOSE PGS)(W/OUT ACCESS CODE) | 9780321909794 | $51.95 | $30.00 |
| PHY115 | 003 | DDA Fee Paid in Tuition See Instructor | *** NO TEXT *** |   |   |   |
| PHY115 | 0C1 | DDA Fee Paid in Tuition See Instructor | *** NO TEXT *** |   |   |   |
| PHY115 | 0C2 | DDA Fee Paid in Tuition See Instructor | *** NO TEXT *** |   |   |   |
| PHY131 | 001 | DDA Fee Paid in Tuition See Instructor | PHYSICS (LOOSE PGS)(W/OUT MOD MASTERINGPHYSICS) | 9780321869111 | $51.95 | $0.00 |
| PHY131 | 050 | DDA Fee Paid in Tuition See Instructor | PHYSICS (LOOSE PGS)(W/OUT MOD MASTERINGPHYSICS) | 9780321869111 | $51.95 | $0.00 |
| PHY132 | 050 | DDA Fee Paid in Tuition See Instructor | PHYSICS (LOOSE PGS)(W/OUT MOD MASTERINGPHYSICS) | 9780321869111 | $51.95 | $0.00 |
| PHY221 | 001 | DDA Fee Paid in Tuition See Instructor | PHYSICS FOR SCIENTISTS & ENGINEERS (LOOSE PGS)(W/OUT ACC | 9780134092508 | $51.95 | $0.00 |
| PHY221 | 002 | DDA Fee Paid in Tuition See Instructor | PHYSICS FOR SCIENTISTS & ENGINEERS (LOOSE PGS)(W/OUT ACC | 9780134092508 | $51.95 | $0.00 |
| PHY222 | 001 | DDA Fee Paid in Tuition See Instructor | PHYSICS FOR SCIENTISTS & ENGINEERS (LOOSE PGS)(W/OUT ACC | 9780134092508 | $51.95 | $0.00 |
| PHY222 | 002 | DDA Fee Paid in Tuition See Instructor | PHYSICS FOR SCIENTISTS & ENGINEERS (LOOSE PGS)(W/OUT ACC | 9780134092508 | $51.95 | $0.00 |
| PHY223 | 001 | Calculator Required See Instructor | MODERN PHYSICS | 9780805303087 | $194.80 | $146.10 |
| POL102 | 050 |   | POLSKI KROK PO KROKU: (A1/VA2) (LVL 1) (P) | 9788393073108 | $51.60 | $37.70 |
| POL102 | 050 |   | KROK PO KROKU WORKBOOK 1 | 9788393073139 | $36.00 | $27.00 |
| POL202 | 050 |   | POLSKI KROK PO KROKU 2 (P) | 9788393073115 | $58.20 | $43.65 |
| POL202 | 050 |   | KROK PO KROKU POLSKI POZIUM 2 ZESZYT CWICAEN WORKBOOK | 9788393073153 | $57.60 | $43.20 |
| PSC101 | 001 |   | HAIL TO THE CHIEF (P) | 9780195145823 | $18.55 | $13.95 |
| PSC101 | 001 |   | AMERICAN POLITICAL SYSTEM (P) | 9780393283570 | $109.10 | $81.85 |
| PSC101 | 004 |   | HAIL TO THE CHIEF (P) | 9780195145823 | $18.55 | $13.95 |
| PSC101 | 004 |   | AMERICAN POLITICAL SYSTEM (P) | 9780393283570 | $109.10 | $81.85 |
| PSC101 | 005 |   | WE THE PEOPLE (W/ACCESS CODE) | 9780393679670 | $90.95 | $68.20 |
| PSC101 | 0C1 |   | WE THE PEOPLE (W/ACCESS CODE) | 9780393679670 | $90.95 | $68.20 |
| PSC103 | 001 |   | THE CHALLENGE OF POLITICS:AN INTRODUCTION TO POLITICAL SCIENCE | 9781544305967 | $138.20 | $103.65 |
| PSC201 | 007 |   | *** NO TEXT *** |   |   |   |
| PSC202 | 002 |   | HOW THE WORLD WORKS (P) | 9780134378848 | $109.30 | $82.00 |
| PSC202 | 002 |   | REVEL FOR HOW THE WORLD WORKS ACCESS CARD | 9780134381572 | $103.90 | $60.00 |
| PSY101 | 001 |   | INTRO TO PSYCH GATEWAYS TO MIND & BEHAVIOR W/MINDTAP LOOSE LEAF | 9781337744959 | $124.70 | $93.55 |
| PSY101 | 003 |   | EXPLORING PSYCHOLOGY IN MODULES LOOSE LEAF & LAUNCHPAD ACCESS | 9781319250621 | $95.30 | $0.00 |
| PSY101 | 005 |   | EXPLORING PSYCHOLOGY IN MODULES LOOSE LEAF & LAUNCHPAD ACCESS | 9781319250621 | $95.30 | $0.00 |
| PSY101 | 006 |   | EXPLORING PSYCHOLOGY IN MODULES LOOSE LEAF & LAUNCHPAD ACCESS | 9781319250621 | $95.30 | $0.00 |
| PSY101 | 009 |   | ***No information regarding course materials is available.*** |   |   |   |
| PSY101 | 010 |   | ***No information regarding course materials is available.*** |   |   |   |
| PSY101 | 011 |   | EXPERIENCE PSYCHOLOGY W/CONNECT LOOSE LEAF | 9781260516623 | $142.90 | $0.00 |
| PSY101 | 013 |   | ***No information regarding course materials is available.*** |   |   |   |
| PSY101 | 014 |   | EXPLORING PSYCHOLOGY IN MODULES LOOSE LEAF & LAUNCHPAD ACCESS | 9781319250621 | $95.30 | $0.00 |
| PSY101 | 015 |   | ***No information regarding course materials is available.*** |   |   |   |
| PSY101 | 017 | Starts 2/19/20 | EXPLORING PSYCHOLOGY IN MODULES LOOSE LEAF & LAUNCHPAD ACCESS | 9781319250621 | $95.30 | $0.00 |
| PSY101 | 019 | Starts 2/18/20 See Instructor DDA Fee Paid in Tuition | CUSTOM EXPERIENCE PSYCHOLOGY LOOSE LEAF | 9781260833010 | $26.00 | $26.00 |
| PSY101 | 050 |   | ***No information regarding course materials is available.*** |   |   |   |
| PSY101 | 051 |   | EXPLORING PSYCHOLOGY IN MODULES LOOSE LEAF & LAUNCHPAD ACCESS | 9781319250621 | $95.30 | $0.00 |
| PSY101 | 0C1 | Starts 2/18/20 | EXPERIENCE PSYCHOLOGY W/CONNECT LOOSE LEAF | 9781260516623 | $142.90 | $0.00 |
| PSY101 | 0C2 | Starts 2/18/20 | EXPERIENCE PSYCHOLOGY W/CONNECT LOOSE LEAF | 9781260516623 | $142.90 | $0.00 |
| PSY101 | 0C3 | Starts 2/18/20 | EXPERIENCE PSYCHOLOGY W/CONNECT LOOSE LEAF | 9781260516623 | $142.90 | $0.00 |
| PSY101 | 0C4 | See Instructor DDA Fee Paid in Tuition | CUSTOM EXPERIENCE PSYCHOLOGY LOOSE LEAF | 9781260833010 | $26.00 | $26.00 |
| PSY101 | 0C5 | Starts 2/18/20 See Instructor DDA Fee Paid in Tuition | CUSTOM EXPERIENCE PSYCHOLOGY LOOSE LEAF | 9781260833010 | $26.00 | $26.00 |
| PSY101 | 0C6 | Starts 3/23/20 See Instructor DDA Fee Paid in Tuition | CUSTOM EXPERIENCE PSYCHOLOGY LOOSE LEAF | 9781260833010 | $26.00 | $26.00 |
| PSY101 | 0C7 |   | ***No information regarding course materials is available.*** |   |   |   |
| PSY101 | 0C8 | Starts 3/23/20 See Instructor DDA Fee Paid in Tuition | CUSTOM EXPERIENCE PSYCHOLOGY LOOSE LEAF | 9781260833010 | $26.00 | $26.00 |
| PSY101 | 0C9 | Starts 3/23/20 See Instructor DDA Fee Paid in Tuition | CUSTOM EXPERIENCE PSYCHOLOGY LOOSE LEAF | 9781260833010 | $26.00 | $26.00 |
| PSY101 | WC1 | Starts 12/16/19 See Instructor DDA Fee Paid in Tuition | CUSTOM EXPERIENCE PSYCHOLOGY LOOSE LEAF | 9781260833010 | $26.00 | $26.00 |
| PSY101 | WC2 | Starts 12/16/19 See Instructor DDA Fee Paid in Tuition | CUSTOM EXPERIENCE PSYCHOLOGY LOOSE LEAF | 9781260833010 | $26.00 | $26.00 |
| PSY101 | WC3 | Starts 12/16/19 | EXPERIENCE PSYCHOLOGY W/CONNECT LOOSE LEAF | 9781260516623 | $142.90 | $0.00 |
| PSY107 | 001 |   | WISDOM OF THE ENNEAGRAM (P) | 9780553378207 | $20.15 | $15.15 |
| PSY110 | 001 |   | ***No information regarding course materials is available.*** |   |   |   |
| PSY120 | 001 |   | CUSTOM LIFE SPAN DEVELOPMENT LOOSE LEAF W/CONNECT PLUS | 9781260118445 | $152.00 | $0.00 |
| PSY120 | 002 | See Instructor DDA Fee Paid in Tuition | LIFE:ESSENITALS OF HUMAN DEVELOPMENT LOOSE LEAF | 9781264116867 | $26.00 | $19.50 |
| PSY120 | 004 |   | CUSTOM LIFE SPAN DEVELOPMENT LOOSE LEAF W/CONNECT PLUS | 9781260118445 | $152.00 | $0.00 |
| PSY120 | 005 | See Instructor DDA Fee Paid in Tuition | LIFE:ESSENITALS OF HUMAN DEVELOPMENT LOOSE LEAF | 9781264116867 | $26.00 | $19.50 |
| PSY120 | 007 |   | CUSTOM LIFE SPAN DEVELOPMENT LOOSE LEAF W/CONNECT PLUS | 9781260118445 | $152.00 | $0.00 |
| PSY120 | 009 |   | CUSTOM LIFE SPAN DEVELOPMENT LOOSE LEAF W/CONNECT PLUS | 9781260118445 | $152.00 | $0.00 |
| PSY120 | 011 | Starts 2/19/20 | CUSTOM LIFE SPAN DEVELOPMENT LOOSE LEAF W/CONNECT PLUS | 9781260118445 | $152.00 | $0.00 |
| PSY120 | 050 |   | CUSTOM LIFE SPAN DEVELOPMENT LOOSE LEAF W/CONNECT PLUS | 9781260118445 | $152.00 | $0.00 |
| PSY120 | 0C1 |   | CUSTOM LIFE SPAN DEVELOPMENT LOOSE LEAF W/CONNECT PLUS | 9781260118445 | $152.00 | $0.00 |
| PSY120 | 0C2 |   | DEVELOPING PERSON THROUGH THE LIFE SPAN (P) | 9781319016272 | $189.15 | $141.85 |
| PSY120 | 0C3 | Starts 2/18/20 | HUMAN DEVELOPMENT REVEL ACCESS CARD | 9780134711447 | $90.90 | $52.50 |
| PSY120 | 0C4 | Starts 2/18/20 | HUMAN DEVELOPMENT REVEL ACCESS CARD | 9780134711447 | $90.90 | $52.50 |
| PSY120 | 0C5 | Starts 2/18/20 | HUMAN DEVELOPMENT REVEL ACCESS CARD | 9780134711447 | $90.90 | $52.50 |
| PSY120 | 0C6 | Starts 2/18/20 | CUSTOM LIFE SPAN DEVELOPMENT LOOSE LEAF W/CONNECT PLUS | 9781260118445 | $152.00 | $0.00 |
| PSY120 | 0C7 | Starts 3/23/20 | DEVELOPING PERSON THROUGH THE LIFE SPAN (P) | 9781319016272 | $189.15 | $141.85 |
| PSY120 | WC1 | Starts 12/16/19 | CUSTOM LIFE SPAN DEVELOPMENT LOOSE LEAF W/CONNECT PLUS | 9781260118445 | $152.00 | $0.00 |
| PSY120 | WC2 | Starts 12/16/19 | CUSTOM LIFE SPAN DEVELOPMENT LOOSE LEAF W/CONNECT PLUS | 9781260118445 | $152.00 | $0.00 |
| PSY122 | 0C1 | Starts 2/18/20 | CUSTOM HUMAN SEXUALITY(W/CONNECT+/ICLICKER REBATE)LOOSE LEAF | 9780078116131 | $128.00 | $0.00 |
| PSY130 | 050 |   | ***No information regarding course materials is available.*** |   |   |   |
| PSY202 | 001 |   | SOCIAL PSYCHOLOGY (LOOSE-LEAF) | 9781259911040 | $159.75 | $92.25 |
| PSY203 | 001 |   | FUND OF ABNORMAL PSYCHOLOGY (P) | 9781319126698 | $230.60 | $172.95 |
| PSY204 | 0C1 | Starts 2/18/20 | ADOLESCENCE (P) | 9780078117183 | $127.30 | $95.50 |
| PSY205 | 0C1 |   | ADULT DEVELOPMENT & AGING W/MINDTAP LOOSE LEAF | 9781337745031 | $125.00 | $93.75 |
| PSY211 | 001 |   | CHILD'S WORLD LOOSE LEAF | 9781259201455 | $175.35 | $131.50 |
| PSY211 | 0C1 |   | CHILD'S WORLD LOOSE LEAF | 9781259201455 | $175.35 | $131.50 |
| PSY221 | 0C1 | Starts 2/18/20 | INDUSTRIAL/ORGANIZATIONAL PSYCHOLOGY UNDERSTANDING THE WORKPLACE LOOSE LEAF | 9781319269968 | $139.65 | $0.00 |
| PSY234 | 050 |   | SUBSTANCE ABUSE & THE FAMILY | 9781138625976 | $55.05 | $41.30 |
| PSY235 | 050 |   | THEORY & PRACTICE OF GROUP COUNSELING | 9781305088016 | $200.00 | $150.00 |
| PSY235 | 050 |   | THEORY & PRACTICE OF GROUP COUNSELING (SSM) (P) | 9781305408142 | $98.40 | $73.80 |
| PSY236 | 001 |   | ***No information regarding course materials is available.*** |   |   |   |
| PSY237 | 050 |   | ***No information regarding course materials is available.*** |   |   |   |
| PSY238 | 0C1 |   | BUZZED (FULLY REV & UPD) (P) | 9780393344516 | $16.70 | $12.55 |
| PSY238 | 0C1 |   | ADDICTIONS TREATMENT (P) | 9781305943308 | $170.50 | $127.90 |
| PSY240 | 0C1 | Starts 2/18/20 | RESEARCH METHODS IN PSYCHOLOGY | 9780077825362 | $172.75 | $129.55 |
| PTA107 | 001 |   | PHYSICAL AGENTS IN REHABILITATION (P) | 9780323445672 | $98.65 | $74.00 |
| PTA107 | 001 |   | FUND ORTHOPEDIC MGMT FOR PHYS THERAPY ASSISTANT (P) | 9780323113472 | $70.60 | $52.95 |
| PTA107 | 002 |   | PHYSICAL AGENTS IN REHABILITATION (P) | 9780323445672 | $98.65 | $74.00 |
| PTA107 | 002 |   | FUND ORTHOPEDIC MGMT FOR PHYS THERAPY ASSISTANT (P) | 9780323113472 | $70.60 | $52.95 |
| PTA110 | 001 |   | THERAPEUTIC EXERCISE | 9780803658509 | $93.95 | $70.50 |
| PTA110 | 001 |   | CLINICAL KINESIOLOGY & ANATOMY (W/BIND-IN ACCESS CODE) | 9780803658233 | $76.95 | $57.75 |
| PTA110 | 001 |   | MEASUREMENT OF JOINT MOTION | 9780803645660 | $70.95 | $53.35 |
| PTA110 | 002 |   | THERAPEUTIC EXERCISE | 9780803658509 | $93.95 | $70.50 |
| PTA110 | 002 |   | CLINICAL KINESIOLOGY & ANATOMY (W/BIND-IN ACCESS CODE) | 9780803658233 | $76.95 | $57.75 |
| PTA110 | 002 |   | MEASUREMENT OF JOINT MOTION | 9780803645660 | $70.95 | $53.35 |
| PTA114 | 001 |   | CLINICAL BIOSTATISTICS MADE RIDICULOUSLY SIMPLE (P) | 9781935660026 | $26.70 | $20.05 |
| PTA161 | 001 | Starts 3/25/20 | DOCUMENTATION FOR THE PHYSICAL THERAPIST ASSISTANT (REV) (P) | 9780803661141 | $59.65 | $44.75 |
| PTA218 | 001 | WILL USE TEXTS FROM OTHER COURSES | ***No information regarding course materials is available.*** |   |   |   |
| PTA220 | 001 |   | PATHOLOGY FOR PHYSICAL THERAPIST ASSISTANT (P) | 9780323395496 | $96.60 | $72.45 |
| PTA230 | 001 | Same Book from PTA 211 | ***No information regarding course materials is available.*** |   |   |   |
| PTA230 | 002 | Same Book from PTA 211 | ***No information regarding course materials is available.*** |   |   |   |
| PTA242 | 001 |   | ***No information regarding course materials is available.*** |   |   |   |
| PTA261 | 001 |   | ***No information regarding course materials is available.*** |   |   |   |
| PTA270 | 001 | Should Have Books From Previous Course | *** NO TEXT *** |   |   |   |
| RUS102,050 |   | "SPUTNIK: INTRO. RUSSIAN LANGUAGE COURSE | PART 1 WORKBOOK" | 9780993913914 | $17.80 | $0.00 |
| RUS102,050 |   | "INTRO. RUSSIAN LANGUAGE COURSE | PART 1 " | 9780993913907 | $43.15 | $0.00 |
| RUS202 | 050 |   | GOLOSA: BASIC COURSE IN RUSSIAN (BK 2) | 9780205214600 | $181.85 | $136.40 |
| RUS202 | 050 |   | GOLOSA: BASIC COURSE IN RUSSIAN STUDENT ACTIVITY MAN(BK2 (P) | 9780205214822 | $110.40 | $82.80 |
| SOC101 | 002 | See Instructor DDA Fee Paid in Tuition | CUSTOM THE REAL WORLD: AN INTRODUCTION TO SOCIOLOGY | 9780393681109 | $31.20 | $15.00 |
| SOC101 | 004 | See Instructor DDA Fee Paid in Tuition | CUSTOM THE REAL WORLD: AN INTRODUCTION TO SOCIOLOGY | 9780393681109 | $31.20 | $15.00 |
| SOC101 | 005 | See Instructor DDA Fee Paid in Tuition | CUSTOM THE REAL WORLD: AN INTRODUCTION TO SOCIOLOGY | 9780393681109 | $31.20 | $15.00 |
| SOC101 | 006 | See Instructor DDA Fee Paid in Tuition | CUSTOM THE REAL WORLD: AN INTRODUCTION TO SOCIOLOGY | 9780393681109 | $31.20 | $15.00 |
| SOC101 | 008 | See Instructor DDA Fee Paid in Tuition | CUSTOM THE REAL WORLD: AN INTRODUCTION TO SOCIOLOGY | 9780393681109 | $31.20 | $15.00 |
| SOC101 | 009 | See Instructor DDA Fee Paid in Tuition | CUSTOM THE REAL WORLD: AN INTRODUCTION TO SOCIOLOGY | 9780393681109 | $31.20 | $15.00 |
| SOC101 | 012 | See Instructor DDA Fee Paid in Tuition | CUSTOM THE REAL WORLD: AN INTRODUCTION TO SOCIOLOGY | 9780393681109 | $31.20 | $15.00 |
| SOC101 | 050 | See Instructor DDA Fee Paid in Tuition | CUSTOM THE REAL WORLD: AN INTRODUCTION TO SOCIOLOGY | 9780393681109 | $31.20 | $15.00 |
| SOC101 | 0C1 | See Instructor DDA Fee Paid in Tuition | CUSTOM THE REAL WORLD: AN INTRODUCTION TO SOCIOLOGY | 9780393681109 | $31.20 | $15.00 |
| SOC101 | 0C2 | See Instructor DDA Fee Paid in Tuition | CUSTOM THE REAL WORLD: AN INTRODUCTION TO SOCIOLOGY | 9780393681109 | $31.20 | $15.00 |
| SOC101 | 0C4 | See Instructor DDA Fee Paid in Tuition | CUSTOM THE REAL WORLD: AN INTRODUCTION TO SOCIOLOGY | 9780393681109 | $31.20 | $15.00 |
| SOC101 | 0C5 | See Instructor DDA Fee Paid in Tuition | CUSTOM THE REAL WORLD: AN INTRODUCTION TO SOCIOLOGY | 9780393681109 | $31.20 | $15.00 |
| SOC101 | 0C6 | See Instructor DDA Fee Paid in Tuition | CUSTOM THE REAL WORLD: AN INTRODUCTION TO SOCIOLOGY | 9780393681109 | $31.20 | $15.00 |
| SOC101 | WC1 | See Instructor DDA Fee Paid in Tuition | CUSTOM THE REAL WORLD: AN INTRODUCTION TO SOCIOLOGY | 9780393681109 | $31.20 | $15.00 |
| SOC101 | WC2 | See Instructor DDA Fee Paid in Tuition | CUSTOM THE REAL WORLD: AN INTRODUCTION TO SOCIOLOGY | 9780393681109 | $31.20 | $15.00 |
| SOC103 | 002 | See Instructor DDA Fee Paid in Tuition | CUSTOM UNDERSTANDING SOCIAL PROBLEMS LOOSE LEAF | 9780357012598 | $32.50 | $87.70 |
| SOC103 | 003 | See Instructor DDA Fee Paid in Tuition | CUSTOM UNDERSTANDING SOCIAL PROBLEMS LOOSE LEAF | 9780357012598 | $32.50 | $87.70 |
| SOC103 | 004 | See Instructor DDA Fee Paid in Tuition | CUSTOM UNDERSTANDING SOCIAL PROBLEMS LOOSE LEAF | 9780357012598 | $32.50 | $87.70 |
| SOC103 | 005 | See Instructor DDA Fee Paid in Tuition | CUSTOM UNDERSTANDING SOCIAL PROBLEMS LOOSE LEAF | 9780357012598 | $32.50 | $87.70 |
| SOC103 | 006 | See Instructor DDA Fee Paid in Tuition | CUSTOM UNDERSTANDING SOCIAL PROBLEMS LOOSE LEAF | 9780357012598 | $32.50 | $87.70 |
| SOC103 | 007 | See Instructor DDA Fee Paid in Tuition | CUSTOM UNDERSTANDING SOCIAL PROBLEMS LOOSE LEAF | 9780357012598 | $32.50 | $87.70 |
| SOC103 | 008 | See Instructor DDA Fee Paid in Tuition | CUSTOM UNDERSTANDING SOCIAL PROBLEMS LOOSE LEAF | 9780357012598 | $32.50 | $87.70 |
| SOC103 | 0C1 | See Instructor DDA Fee Paid in Tuition | CUSTOM UNDERSTANDING SOCIAL PROBLEMS LOOSE LEAF | 9780357012598 | $32.50 | $87.70 |
| SOC103 | 0C2 | See Instructor DDA Fee Paid in Tuition | CUSTOM UNDERSTANDING SOCIAL PROBLEMS LOOSE LEAF | 9780357012598 | $32.50 | $87.70 |
| SOC103 | 0C3 | See Instructor DDA Fee Paid in Tuition | CUSTOM UNDERSTANDING SOCIAL PROBLEMS LOOSE LEAF | 9780357012598 | $32.50 | $87.70 |
| SOC104 | 0C1 | Starts 2/18/20 | FAMILY (LOOSE PGS)(W/ACC) | 9780393639353 | $80.00 | $60.00 |
| SOC232 | 001 |   | RACE IN AMERICA (LOOSE PGS) | 9780393600476 | $65.50 | $0.00 |
| SOC232 | 0C1 | Starts 2/18/20 | RACE IN AMERICA (LOOSE PGS) | 9780393600476 | $65.50 | $0.00 |
| SPE103 | 002 |   | ART OF PUBLIC SPEAKING W/CONNECT LOOSE LEAF | 9781260693430 | $167.40 | $0.00 |
| SPE103 | 004 | Starts 2/18/20 | ART OF PUBLIC SPEAKING W/CONNECT LOOSE LEAF | 9781260693430 | $167.40 | $0.00 |
| SPE103 | 005 |   | ART OF PUBLIC SPEAKING W/CONNECT LOOSE LEAF | 9781260693430 | $167.40 | $0.00 |
| SPE103 | 006 |   | ART OF PUBLIC SPEAKING W/CONNECT LOOSE LEAF | 9781260693430 | $167.40 | $0.00 |
| SPE103 | 008 |   | ART OF PUBLIC SPEAKING W/CONNECT LOOSE LEAF | 9781260693430 | $167.40 | $0.00 |
| SPE103 | 010 |   | REVEL FOR PUBLIC SPEAKING (ACCESS CODE) | 9780134401447 | $77.25 | $57.95 |
| SPE103 | 011 | Starts 2/19/20 | ART OF PUBLIC SPEAKING W/CONNECT LOOSE LEAF | 9781260693430 | $167.40 | $0.00 |
| SPE103 | 012 |   | ART OF PUBLIC SPEAKING W/CONNECT LOOSE LEAF | 9781260693430 | $167.40 | $0.00 |
| SPE103 | 013 |   | *** NO TEXT *** |   |   |   |
| SPE103 | 017 |   | ART OF PUBLIC SPEAKING W/CONNECT LOOSE LEAF | 9781260693430 | $167.40 | $0.00 |
| SPE103 | 021 |   | REVEL FOR PUBLIC SPEAKING (ACCESS CODE) | 9780134401447 | $77.25 | $57.95 |
| SPE103 | 022 | Starts 2/19/20 | *** NO TEXT *** |   |   |   |
| SPE103 | 024 | Starts 2/18/20 | *** NO TEXT *** |   |   |   |
| SPE103 | 025 | Starts 2/18/20 | REVEL FOR PUBLIC SPEAKING (ACCESS CODE) | 9780134401447 | $77.25 | $57.95 |
| SPE103 | 051 | Starts 3/2/20 | *** NO TEXT *** |   |   |   |
| SPE103 | 053 | Starts 2/18/20 | ***No information regarding course materials is available.*** |   |   |   |
| SPE103 | 056 | Starts 2/20/20 | *** NO TEXT *** |   |   |   |
| SPE103 | 0C1 |   | ART OF PUBLIC SPEAKING CONNECT ACCESS CODE | 9781260996944 | $90.95 | $0.00 |
| SPE103 | 0C2 |   | ART OF PUBLIC SPEAKING CONNECT ACCESS CODE | 9781260996944 | $90.95 | $0.00 |
| SPE103 | 0C4 |   | ART OF PUBLIC SPEAKING CONNECT ACCESS CODE | 9781260996944 | $90.95 | $0.00 |
| SPE103 | 0W1 | Starts 2/22/20 | *** NO TEXT *** |   |   |   |
| SPE103 | Y50 | Starts 2/19/20 | ART OF PUBLIC SPEAKING W/CONNECT LOOSE LEAF | 9781260693430 | $167.40 | $0.00 |
| SPE115,Y50 |   | "LOOKING OUT | LOOKING IN (P)" | 9781305076518 | $169.50 | $127.15 |
| SPE125 | 050 |   | SIGNING NATURALLY (ST WKBK)(UNITS 1-6)(W/2DVDS &BNDIN ACCESS | 9781581212105 | $88.30 | $0.00 |
| SPE126 | 001 |   | SIGNING NATURALLY: STUDENT WKBK (W/2 DVD)(LESSON 7-12) | 9781581212211 | $88.30 | $0.00 |
| SPE140 | 0W1 |   | ***No information regarding course materials is available.*** |   |   |   |
| SPN101 | 001 |   | CONECTADOS COMMUNICATION MANUAL + MINTAP ACCESS CARD | 9780357100820 | $206.45 | $154.85 |
| SPN101 | 002 |   | CONECTADOS COMMUNICATION MANUAL + MINTAP ACCESS CARD | 9780357100820 | $206.45 | $154.85 |
| SPN101 | 051 |   | CONECTADOS COMMUNICATION MANUAL + MINTAP ACCESS CARD | 9780357100820 | $206.45 | $154.85 |
| SPN101 | 0C1 |   | CONECTADOS COMMUNICATION MANUAL + MINTAP ACCESS CARD | 9780357100820 | $206.45 | $154.85 |
| SPN101 | 0C2 |   | CONECTADOS COMMUNICATION MANUAL + MINTAP ACCESS CARD | 9780357100820 | $206.45 | $154.85 |
| SPN102 | 001 |   | CONECTADOS COMMUNICATION MANUAL + MINTAP ACCESS CARD | 9780357100820 | $206.45 | $154.85 |
| SPN102 | 050 |   | CONECTADOS COMMUNICATION MANUAL + MINTAP ACCESS CARD | 9780357100820 | $206.45 | $154.85 |
| SPN102 | 0C1 |   | CONECTADOS COMMUNICATION MANUAL + MINTAP ACCESS CARD | 9780357100820 | $206.45 | $154.85 |
| SPN105 | 050 | See Instructor for Book Information | *** NO TEXT *** |   |   |   |
| SPN201 | 050 |   | IMAGINA 4E SE(PB) + SSPLUS + WSAM | 9781680057027 | $268.85 | $201.65 |
| SPN201 | 0C1 |   | IMAGINA 4E SE(PB) + SSPLUS + WSAM | 9781680057027 | $268.85 | $201.65 |
| SPN202 | 001 |   | AVANCE: INTERMED SPANISH (W/ACCESS CODE)(UPD) (P) | 9781259679780 | $329.00 | $0.00 |
| SPN202 | 0C1 |   | IMAGINA 4E SE(PB) + SSPLUS + WSAM | 9781680057027 | $268.85 | $201.65 |
| SSC201 | 001 |   | INTERNATIONAL STUDIES A NEW INTRODUCTION (REV) (P) | 9781452241197 | $83.15 | $62.40 |
| SSC201 | 002 |   | INTERNATIONAL STUDIES A NEW INTRODUCTION (REV) (P) | 9781452241197 | $83.15 | $62.40 |
| THE103 | 001 |   | ***No information regarding course materials is available.*** |   |   |   |
| THE103 | 002 |   | ***No information regarding course materials is available.*** |   |   |   |
| THE103 | 050 | Starts 2/18/20 | ***No information regarding course materials is available.*** |   |   |   |
| THE130 | 050 |   | ***No information regarding course materials is available.*** |   |   |   |
| THE140 | 001 | Starts 2/21/20 | ***No information regarding course materials is available.*** |   |   |   |
| THE156 | 050 |   | ***No information regarding course materials is available.*** |   |   |   |
| THE202 | 001 |   | ***No information regarding course materials is available.*** |   |   |   |
| THE202 | 002 |   | ***No information regarding course materials is available.*** |   |   |   |
| THE202 | 050 | Starts 2/18/20 | ***No information regarding course materials is available.*** |   |   |   |
| URD101 | 0C1 |   | ***No information regarding course materials is available.*** |   |   |   |
| URD102 | 0C1 |   | ***No information regarding course materials is available.*** |   |   |   |