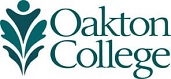 Fall Textbooks - Skokie
The Des Plaines campus bookstore sells books for classes held at the Des Plaines campus; and the Skokie campus bookstore sells books for the classes at Skokie; however, books for online classes are sold at both bookstores.
Notes: If DDA is listed next to your course that means there is a Direct Digital Access required ebook for the class. Your instructor will provide instructions on how to access your DDA ebook. The DDA ebook is paid for by a DDA fee on your tuition and fees. Students do have the option to opt-out of the DDA ebook and fee. Consult your instructor or the bookstore for more information.
If the book says ***No information regarding course materials is available.***, please contact the instructor for more information. Due to the extensive nature of this list, please use a tablet or desktop for best viewing experience. You can use the Control-F function to search for your class. Not all books are available at both campuses so you may have to check both the Des Plaines and Skokie booklists to find all your courses and sections.
Skokie, Fall 2020 (Looking for the Des Plaines textbooks?)
R=Required; C=Choose one of the choices offered; O=Optional
| | | | | | | | |
| --- | --- | --- | --- | --- | --- | --- | --- |
| Course | Section>/b> | Title | Req? | Author | ISBN | New | Used |
| ACC153 | 005 | ACC 153 STUDENT HANDOUT PACKET (FALL 2020) | R | COHEN | 9789970008506 | $10.65 | $6.15 |
| ACC153 | 005 | CUSTOM FINANCIAL ACCOUNTING WITH WILEYPLUS | R | KIMMEL | 9781119619512 | $114.30 | $85.75 |
| ACC153 | 051 | ACC 153 STUDENT HANDOUT PACKET (FALL 2020) | R | COHEN | 9789970008506 | $10.65 | $6.15 |
| ACC153 | 051 | CUSTOM FINANCIAL ACCOUNTING WITH WILEYPLUS | R | KIMMEL | 9781119619512 | $114.30 | $85.75 |
| ACC153 | 0C1 | ACC 153 STUDENT HANDOUT PACKET (FALL 2020) | R | COHEN | 9789970008506 | $10.65 | $6.15 |
| ACC153 | 0C1 | CUSTOM FINANCIAL ACCOUNTING WITH WILEYPLUS | R | KIMMEL | 9781119619512 | $114.30 | $85.75 |
| ACC153 | 0C2 | ACC 153 STUDENT HANDOUT PACKET (FALL 2020) | R | COHEN | 9789970008506 | $10.65 | $6.15 |
| ACC153 | 0C2 | CUSTOM FINANCIAL ACCOUNTING WITH WILEYPLUS | R | KIMMEL | 9781119619512 | $114.30 | $85.75 |
| ACC153 | 0C3 | ACC 153 STUDENT HANDOUT PACKET (FALL 2020) | R | COHEN | 9789970008506 | $10.65 | $6.15 |
| ACC153 | 0C3 | CUSTOM FINANCIAL ACCOUNTING WITH WILEYPLUS | R | KIMMEL | 9781119619512 | $114.30 | $85.75 |
| ACC153 | 0C4 | ACC 153 STUDENT HANDOUT PACKET (FALL 2020) | R | COHEN | 9789970008506 | $10.65 | $6.15 |
| ACC153 | 0C4 | CUSTOM FINANCIAL ACCOUNTING WITH WILEYPLUS | R | KIMMEL | 9781119619512 | $114.30 | $85.75 |
| ACC154 | 002 | *** NO TEXT *** |   |   |   |   |   |
| ACC154 | 051 | *** NO TEXT *** |   |   |   |   |   |
| ACC154 | 0C1 | *** NO TEXT *** |   |   |   |   |   |
| ACC154 | 0C2 | *** NO TEXT *** |   |   |   |   |   |
| ACC154 | 0C3 | *** NO TEXT *** |   |   |   |   |   |
| ACC154 | 0C4 | *** NO TEXT *** |   |   |   |   |   |
| ACC170 | 0C1 | *** NO TEXT *** |   |   |   |   |   |
| ACC170 | 0C2 | *** NO TEXT *** |   |   |   |   |   |
| ACC180 | 0C1 | MICROSOFT EXCEL FOR ACCOUNTING | R | WEINSTEIN | 9781591366973 | $120.80 | $0.00 |
| ACC180 | 0C2 | MICROSOFT EXCEL FOR ACCOUNTING | R | WEINSTEIN | 9781591366973 | $120.80 | $0.00 |
| ACC183 | 0C1 | QUICKBOOKS DESKTOP 2020 COMPREHENSIVE (W/QB TRIAL & ELAB) | R | CONLON | 9781640612099 | $129.90 | $97.40 |
| ACC183 | 0C2 | QUICKBOOKS DESKTOP 2020 COMPREHENSIVE (W/QB TRIAL & ELAB) | R | CONLON | 9781640612099 | $129.90 | $97.40 |
| ACC188 | 0C1 | COMPUTERIZED ACCOUNTING WITH QUICKBOOKS ONLINE 2020 | R | WILLIAMS | 9781618533654 | $110.40 | $0.00 |
| ACC188 | 0C2 | COMPUTERIZED ACCOUNTING WITH QUICKBOOKS ONLINE 2020 | R | WILLIAMS | 9781618533654 | $110.40 | $0.00 |
| ACC241 | 0C1 | INTERMEDIATE ACCOUNTING LOOSE LEAF | O | KIESO | 9781119649618 | $39.00 | $0.00 |
| ACC241 | 0C2 | INTERMEDIATE ACCOUNTING LOOSE LEAF | O | KIESO | 9781119649618 | $39.00 | $0.00 |
| ACC242 | 0C1 | *** NO TEXT *** |   |   |   |   |   |
| ACC242 | 0C2 | *** NO TEXT *** |   |   |   |   |   |
| ACC243 | 0C1 | SKILLS FOR ACCOUNTING RESEARCH:TEXT & CASES W/ACCESS CODE | R | COLLINS | 9781618533159 | $97.45 | $0.00 |
| ACC244 | 0C1 | TAXATION INDIVIDUALS 2021 LOOSE LEAF | O | SPILKER | 9781264261369 | $39.00 | $29.25 |
| ACC244 | 0C2 | TAXATION INDIVIDUALS 2021 LOOSE LEAF | O | SPILKER | 9781264261369 | $39.00 | $29.25 |
| ACC245 | 0C1 | *** NO TEXT *** |   |   |   |   |   |
| ACC253 | 0C1 | *** NO TEXT *** |   |   |   |   |   |
| ACC260 | 0C1 | PRINCIPLES OF AUDITING & OTHER ASSURANCE SERVICES 2019 LOOSE LEAF | O | WHITTINGTON | 9781264118182 | $39.00 | $29.25 |
| ACC266 | 0C1 | ADVANCED ACCOUNTING 2021 LOOSE LEAF | O | HOYLE | 9781264262236 | $39.00 | $29.25 |
| ACC274 | 0C1 | TAXATION OF BUSINESS ENTITIES 2021 LOOSE LEAF | O | SPILKER | 9781264262335 | $39.00 | $29.25 |
| ACC274 | 0C2 | TAXATION OF BUSINESS ENTITIES 2021 LOOSE LEAF | O | SPILKER | 9781264262335 | $39.00 | $29.25 |
| ANT202 | 001 | HUMANITY (P) | R | PEOPLES | 9781337109697 | $146.15 | $109.65 |
| ANT202 | 005 | HUMANITY (P) | R | PEOPLES | 9781337109697 | $146.15 | $109.65 |
| ANT202 | 006 | HUMANITY (P) | R | PEOPLES | 9781337109697 | $146.15 | $109.65 |
| ANT202 | 010 | HUMANITY (P) | R | PEOPLES | 9781337109697 | $146.15 | $109.65 |
| ANT202 | 0C1 | HUMANITY (P) | R | PEOPLES | 9781337109697 | $146.15 | $109.65 |
| ANT202 | 0C2 | HUMANITY (P) | R | PEOPLES | 9781337109697 | $146.15 | $109.65 |
| ANT202 | 0C3 | HUMANITY (P) | R | PEOPLES | 9781337109697 | $146.15 | $109.65 |
| ANT202 | 0C4 | HUMANITY (P) | R | PEOPLES | 9781337109697 | $146.15 | $109.65 |
| ANT202 | 0C5 | HUMANITY (P) | R | PEOPLES | 9781337109697 | $146.15 | $109.65 |
| ARB101 | 001 | *** NO TEXT *** |   |   |   |   |   |
| ARB102 | 001 | *** NO TEXT *** |   |   |   |   |   |
| ARB201 | 001 | ARABIC FOR LIFE (W/DVD) (P) | R | FRANGIEH | 9780300141313 | $90.40 | $67.80 |
| ART110 | 0C1 | ***No information regarding course materials is available.*** |   |   |   |   |   |
| ART110 | 0C2 | ***No information regarding course materials is available.*** |   |   |   |   |   |
| ART111 | 0C1 | ***No information regarding course materials is available.*** |   |   |   |   |   |
| ART111 | 0C2 | GARDNER'S ART THROUGH THE AGES GLB HIST (V1) | R | KLEINER | 9781337696593 | $169.50 | $127.15 |
| ART112 | 0C1 | GARDNER'S ART THROUGH THE AGES GLOBAL HISTORY (V2) (P) | R | KLEINER | 9781337696609 | $169.50 | $127.15 |
| ART112 | 0C2 | ***No information regarding course materials is available.*** |   |   |   |   |   |
| ART114 | 001 | ART BEYOND THE WEST (P) | R | ORILEY | 9780205887897 | $168.85 | $126.65 |
| ART114 | 0C1 | ART BEYOND THE WEST (P) | R | ORILEY | 9780205887897 | $168.85 | $126.65 |
| ART117 | 050 | ***No information regarding course materials is available.*** |   |   |   |   |   |
| ART215 | 0C1 | ***No information regarding course materials is available.*** |   |   |   |   |   |
| ART224 | 050 | ***No information regarding course materials is available.*** |   |   |   |   |   |
| ART243 | 051 | *** NO TEXT *** |   |   |   |   |   |
| ART253 | 051 | *** NO TEXT *** |   |   |   |   |   |
| ART259 | 001 | ***No information regarding course materials is available.*** |   |   |   |   |   |
| BIO101 | 004 | CONNECT ACCESS CARD FOR BIOLOGY VIRTUAL LABS | R | MCGRAW HILL | 9781264203512 | $77.95 | $0.00 |
| BIO101 | 004 | CAMPBELL BIOLOGY: CONCEPTS ETC (W/MASTERINGBIOLOGY ACCES | O | REECE | 9780134240688 | $239.35 | $179.55 |
| BIO101 | 004 | BIO BEYOND INSPARK SCIENCE COURSEWARE ACCESS CODE | R | SMART SPARROW | 9780996819602 | $32.50 | $0.00 |
| BIO101 | 009 | CONNECT ACCESS CARD FOR BIOLOGY VIRTUAL LABS | R | MCGRAW HILL | 9781264203512 | $77.95 | $0.00 |
| BIO101 | 009 | CAMPBELL BIOLOGY: CONCEPTS ETC (W/MASTERINGBIOLOGY ACCES | O | REECE | 9780134240688 | $239.35 | $179.55 |
| BIO101 | 009 | BIO BEYOND INSPARK SCIENCE COURSEWARE ACCESS CODE | R | SMART SPARROW | 9780996819602 | $32.50 | $0.00 |
| BIO101 | 011 | CONNECT ACCESS CARD FOR BIOLOGY VIRTUAL LABS | R | MCGRAW HILL | 9781264203512 | $77.95 | $0.00 |
| BIO101 | 011 | CAMPBELL BIOLOGY: CONCEPTS ETC (W/MASTERINGBIOLOGY ACCES | O | REECE | 9780134240688 | $239.35 | $179.55 |
| BIO101 | 011 | BIO BEYOND INSPARK SCIENCE COURSEWARE ACCESS CODE | R | SMART SPARROW | 9780996819602 | $32.50 | $0.00 |
| BIO101 | 014 | CONNECT ACCESS CARD FOR BIOLOGY VIRTUAL LABS | R | MCGRAW HILL | 9781264203512 | $77.95 | $0.00 |
| BIO101 | 014 | CAMPBELL BIOLOGY: CONCEPTS ETC (W/MASTERINGBIOLOGY ACCES | O | REECE | 9780134240688 | $239.35 | $179.55 |
| BIO101 | 014 | BIO BEYOND INSPARK SCIENCE COURSEWARE ACCESS CODE | R | SMART SPARROW | 9780996819602 | $32.50 | $0.00 |
| BIO101 | 017 | CONNECT ACCESS CARD FOR BIOLOGY VIRTUAL LABS | R | MCGRAW HILL | 9781264203512 | $77.95 | $0.00 |
| BIO101 | 017 | CAMPBELL BIOLOGY: CONCEPTS ETC (W/MASTERINGBIOLOGY ACCES | O | REECE | 9780134240688 | $239.35 | $179.55 |
| BIO101 | 017 | BIO BEYOND INSPARK SCIENCE COURSEWARE ACCESS CODE | R | SMART SPARROW | 9780996819602 | $32.50 | $0.00 |
| BIO101 | 054 | CONNECT ACCESS CARD FOR BIOLOGY VIRTUAL LABS | R | MCGRAW HILL | 9781264203512 | $77.95 | $0.00 |
| BIO101 | 054 | CAMPBELL BIOLOGY: CONCEPTS ETC (W/MASTERINGBIOLOGY ACCES | O | REECE | 9780134240688 | $239.35 | $179.55 |
| BIO101 | 054 | BIO BEYOND INSPARK SCIENCE COURSEWARE ACCESS CODE | R | SMART SPARROW | 9780996819602 | $32.50 | $0.00 |
| BIO101 | 0W2 | CONNECT ACCESS CARD FOR BIOLOGY VIRTUAL LABS | R | MCGRAW HILL | 9781264203512 | $77.95 | $0.00 |
| BIO101 | 0W2 | CAMPBELL BIOLOGY: CONCEPTS ETC (W/MASTERINGBIOLOGY ACCES | O | REECE | 9780134240688 | $239.35 | $179.55 |
| BIO101 | 0W2 | BIO BEYOND INSPARK SCIENCE COURSEWARE ACCESS CODE | R | SMART SPARROW | 9780996819602 | $32.50 | $0.00 |
| BIO101 | Y50 | CONNECT ACCESS CARD FOR BIOLOGY VIRTUAL LABS | R | MCGRAW HILL | 9781264203512 | $77.95 | $0.00 |
| BIO101 | Y50 | CAMPBELL BIOLOGY: CONCEPTS ETC (W/MASTERINGBIOLOGY ACCES | O | REECE | 9780134240688 | $239.35 | $179.55 |
| BIO101 | Y50 | BIO BEYOND INSPARK SCIENCE COURSEWARE ACCESS CODE | R | SMART SPARROW | 9780996819602 | $32.50 | $0.00 |
| BIO103 | 0C1 | *** NO TEXT *** |   |   |   |   |   |
| BIO104 | 002 | CUSTOM HUMAN GENETICS LOOSE LEAF | O | LEWIS | 9781260832808 | $34.65 | $26.00 |
| BIO104 | 0C1 | CUSTOM HUMAN GENETICS LOOSE LEAF | O | LEWIS | 9781260832808 | $34.65 | $26.00 |
| BIO104 | 0C3 | CUSTOM HUMAN GENETICS LOOSE LEAF | O | LEWIS | 9781260832808 | $34.65 | $26.00 |
| BIO109 | 001 | PLANTS AND SOCIETY LOOSE LEAF | R | LEVETIN | 9781260812602 | $94.85 | $0.00 |
| BIO112 | 0C1 | MASTERING NUTRITION FOR NUTRITION AN APPLIED APPROACH STANDALONE ACCESS CODE | R | THOMPSON | 9780134608778 | $103.90 | $0.00 |
| BIO112 | 0C1 | NUTRITION (W/OUT ACCESS CARD) | R | THOMPSON | 9780134516233 | $225.10 | $168.85 |
| BIO112 | 0C2 | MASTERING NUTRITION FOR NUTRITION AN APPLIED APPROACH STANDALONE ACCESS CODE | R | THOMPSON | 9780134608778 | $103.90 | $0.00 |
| BIO112 | 0C2 | NUTRITION (W/OUT ACCESS CARD) | R | THOMPSON | 9780134516233 | $225.10 | $168.85 |
| BIO112 | 0C3 | MASTERING NUTRITION FOR NUTRITION AN APPLIED APPROACH STANDALONE ACCESS CODE | R | THOMPSON | 9780134608778 | $103.90 | $0.00 |
| BIO112 | 0C3 | NUTRITION (W/OUT ACCESS CARD) | R | THOMPSON | 9780134516233 | $225.10 | $168.85 |
| BIO112 | 0C4 | MASTERING NUTRITION FOR NUTRITION AN APPLIED APPROACH STANDALONE ACCESS CODE | R | THOMPSON | 9780134608778 | $103.90 | $0.00 |
| BIO121 | 004 | BIO 121 LAB ACCESS CODE | R | PATEL | 9781643866567 | $46.75 | $35.10 |
| BIO121 | 004 | CAMPBELL BIOLOGY (W/MASTERING BIOLOGY ACCESS) | C | URRY | 9780134082318 | $273.65 | $205.25 |
| BIO121 | 004 | CAMPBELL BIOLOGY (W/MASTERINGBIOLOGY ACCESS)(LOOSE PGS) | C | URRY | 9780134454665 | $192.75 | $144.60 |
| BIO121 | 004 | MASTERING BIOLOGY W/PEARSON ETEXT STANDALONE ACCESS CARD FOR CAMPBELL BIOLOGY | C | URRY | 9780134446523 | $136.90 | $102.70 |
| BIO121 | 050 | BIO 121 LAB ACCESS CODE | R | PATEL | 9781643866567 | $46.75 | $35.10 |
| BIO121 | 050 | CAMPBELL BIOLOGY (W/MASTERING BIOLOGY ACCESS) | C | URRY | 9780134082318 | $273.65 | $205.25 |
| BIO121 | 050 | CAMPBELL BIOLOGY (W/MASTERINGBIOLOGY ACCESS)(LOOSE PGS) | C | URRY | 9780134454665 | $192.75 | $144.60 |
| BIO121 | 050 | MASTERING BIOLOGY W/PEARSON ETEXT STANDALONE ACCESS CARD FOR CAMPBELL BIOLOGY | C | URRY | 9780134446523 | $136.90 | $102.70 |
| BIO231 | 005 | ANATOMY & PHYSIOLOGY COLORING WORKBOOK (P) | O | MARIEB | 9780134459363 | $84.45 | $0.00 |
| BIO231 | 005 | HUMAN ANATOMY & PHYSIOLOGY (LOOSE PGS)(TEXT ONLY) | O | MARIEB | 9780134807423 | $51.95 | $148.65 |
| BIO231 | 009 | ANATOMY & PHYSIOLOGY COLORING WORKBOOK (P) | O | MARIEB | 9780134459363 | $84.45 | $0.00 |
| BIO231 | 009 | HUMAN ANATOMY & PHYSIOLOGY (LOOSE PGS)(TEXT ONLY) | O | MARIEB | 9780134807423 | $51.95 | $148.65 |
| BIO231 | 009 | BIO 231/233 A&P I LAB ACCESS CARD | R | OCC BIO FACULTY | 9781643861081 | $68.85 | $0.00 |
| BIO231 | 011 | ANATOMY & PHYSIOLOGY COLORING WORKBOOK (P) | O | MARIEB | 9780134459363 | $84.45 | $0.00 |
| BIO231 | 011 | HUMAN ANATOMY & PHYSIOLOGY (LOOSE PGS)(TEXT ONLY) | O | MARIEB | 9780134807423 | $51.95 | $148.65 |
| BIO231 | 011 | BIO 231/233 A&P I LAB ACCESS CARD | R | OCC BIO FACULTY | 9781643861081 | $68.85 | $0.00 |
| BIO231 | 014 | ANATOMY & PHYSIOLOGY COLORING WORKBOOK (P) | O | MARIEB | 9780134459363 | $84.45 | $0.00 |
| BIO231 | 014 | HUMAN ANATOMY & PHYSIOLOGY (LOOSE PGS)(TEXT ONLY) | O | MARIEB | 9780134807423 | $51.95 | $148.65 |
| BIO231 | 014 | BIO 231/233 A&P I LAB ACCESS CARD | R | OCC BIO FACULTY | 9781643861081 | $68.85 | $0.00 |
| BIO231 | 051 | ANATOMY & PHYSIOLOGY COLORING WORKBOOK (P) | O | MARIEB | 9780134459363 | $84.45 | $0.00 |
| BIO231 | 051 | HUMAN ANATOMY & PHYSIOLOGY (LOOSE PGS)(TEXT ONLY) | O | MARIEB | 9780134807423 | $51.95 | $148.65 |
| BIO231 | 051 | BIO 231/233 A&P I LAB ACCESS CARD | R | OCC BIO FACULTY | 9781643861081 | $68.85 | $0.00 |
| BIO231 | 0W2 | ANATOMY & PHYSIOLOGY COLORING WORKBOOK (P) | O | MARIEB | 9780134459363 | $84.45 | $0.00 |
| BIO231 | 0W2 | HUMAN ANATOMY & PHYSIOLOGY (LOOSE PGS)(TEXT ONLY) | O | MARIEB | 9780134807423 | $51.95 | $148.65 |
| BIO231 | 0W2 | BIO 231/233 A&P I LAB ACCESS CARD | R | OCC BIO FACULTY | 9781643861081 | $68.85 | $0.00 |
| BIO232 | 053 | HUMAN ANATOMY & PHYSIOLOGY I & II (LAB MANUAL)(CUSTOM) | R | BIO FACULTY OCC | 9781599848068 | $62.35 | $48.25 |
| BIO232 | 053 | VISUAL ANALOGY GUIDE TO HUMAN ANATOMY (LOOSE PGS) | O | KRIEGER | 9781617310645 | $44.95 | $32.45 |
| BIO232 | 053 | ANATOMY & PHYSIOLOGY COLORING WORKBOOK (P) | O | MARIEB | 9780134459363 | $84.45 | $0.00 |
| BIO232 | 053 | HUMAN ANATOMY & PHYSIOLOGY (LOOSE PGS)(TEXT ONLY) | O | MARIEB | 9780134807423 | $51.95 | $148.65 |
| BIO232 | 053 | VANDEGRAAFF'S PHOTOGRAPHIC ATLAS FOR ANATOMY & PHYS LAB (LOOSE-LEAF) | O | MORTON | 9781617319150 | $41.55 | $0.00 |
| BIO233 | 0C1 | ANATOMY & PHYSIOLOGY COLORING WORKBOOK (P) | O | MARIEB | 9780134459363 | $84.45 | $0.00 |
| BIO233 | 0C1 | HUMAN ANAT & PHYS (W/MOD MASTERINGA&P ACCESS &BRF ATLAS) | C | MARIEB | 9780135241790 | $312.25 | $0.00 |
| BIO233 | 0C1 | HUMAN ANATOMY & PHYS (MOD MASTERA&P STANDALONE ACCESS) | C | MARIEB | 9780134763415 | $136.35 | $0.00 |
| BIO233 | 0C1 | BIO 231/233 A&P I LAB ACCESS CARD | R | OCC BIO FACULTY | 9781643861081 | $68.85 | $0.00 |
| BIO233 | 0C2 | ANATOMY & PHYSIOLOGY COLORING WORKBOOK (P) | O | MARIEB | 9780134459363 | $84.45 | $0.00 |
| BIO233 | 0C2 | HUMAN ANAT & PHYS (W/MOD MASTERINGA&P ACCESS &BRF ATLAS) | C | MARIEB | 9780135241790 | $312.25 | $0.00 |
| BIO233 | 0C2 | HUMAN ANATOMY & PHYS (MOD MASTERA&P STANDALONE ACCESS) | C | MARIEB | 9780134763415 | $136.35 | $0.00 |
| BIO233 | 0C2 | BIO 231/233 A&P I LAB ACCESS CARD | R | OCC BIO FACULTY | 9781643861081 | $68.85 | $0.00 |
| BIO233 | 0C3 | ANATOMY & PHYSIOLOGY COLORING WORKBOOK (P) | O | MARIEB | 9780134459363 | $84.45 | $0.00 |
| BIO233 | 0C3 | HUMAN ANAT & PHYS (W/MOD MASTERINGA&P ACCESS &BRF ATLAS) | C | MARIEB | 9780135241790 | $312.25 | $0.00 |
| BIO233 | 0C3 | HUMAN ANATOMY & PHYS (MOD MASTERA&P STANDALONE ACCESS) | C | MARIEB | 9780134763415 | $136.35 | $0.00 |
| BIO233 | 0C3 | BIO 231/233 A&P I LAB ACCESS CARD | R | OCC BIO FACULTY | 9781643861081 | $68.85 | $0.00 |
| BIO233 | 0C4 | ANATOMY & PHYSIOLOGY COLORING WORKBOOK (P) | O | MARIEB | 9780134459363 | $84.45 | $0.00 |
| BIO233 | 0C4 | HUMAN ANAT & PHYS (W/MOD MASTERINGA&P ACCESS &BRF ATLAS) | C | MARIEB | 9780135241790 | $312.25 | $0.00 |
| BIO233 | 0C4 | HUMAN ANATOMY & PHYS (MOD MASTERA&P STANDALONE ACCESS) | C | MARIEB | 9780134763415 | $136.35 | $0.00 |
| BIO233 | 0C4 | BIO 231/233 A&P I LAB ACCESS CARD | R | OCC BIO FACULTY | 9781643861081 | $68.85 | $0.00 |
| BIO233 | 0C5 | ANATOMY & PHYSIOLOGY COLORING WORKBOOK (P) | O | MARIEB | 9780134459363 | $84.45 | $0.00 |
| BIO233 | 0C5 | HUMAN ANAT & PHYS (W/MOD MASTERINGA&P ACCESS &BRF ATLAS) | C | MARIEB | 9780135241790 | $312.25 | $0.00 |
| BIO233 | 0C5 | HUMAN ANATOMY & PHYS (MOD MASTERA&P STANDALONE ACCESS) | C | MARIEB | 9780134763415 | $136.35 | $0.00 |
| BIO233 | 0C5 | BIO 231/233 A&P I LAB ACCESS CARD | R | OCC BIO FACULTY | 9781643861081 | $68.85 | $0.00 |
| BIO234 | 0C1 | HUMAN ANATOMY & PHYSIOLOGY I & II (LAB MANUAL)(CUSTOM) | R | BIO FACULTY OCC | 9781599848068 | $62.35 | $48.25 |
| BIO234 | 0C1 | ANATOMY & PHYSIOLOGY COLORING WORKBOOK (P) | O | MARIEB | 9780134459363 | $84.45 | $0.00 |
| BIO234 | 0C1 | HUMAN ANAT & PHYS (W/MOD MASTERINGA&P ACCESS &BRF ATLAS) | C | MARIEB | 9780135241790 | $312.25 | $0.00 |
| BIO234 | 0C1 | HUMAN ANATOMY & PHYS (MOD MASTERA&P STANDALONE ACCESS) | C | MARIEB | 9780134763415 | $136.35 | $0.00 |
| BIO234 | 0C2 | HUMAN ANATOMY & PHYSIOLOGY I & II (LAB MANUAL)(CUSTOM) | R | BIO FACULTY OCC | 9781599848068 | $62.35 | $48.25 |
| BIO234 | 0C2 | ANATOMY & PHYSIOLOGY COLORING WORKBOOK (P) | O | MARIEB | 9780134459363 | $84.45 | $0.00 |
| BIO234 | 0C2 | HUMAN ANAT & PHYS (W/MOD MASTERINGA&P ACCESS &BRF ATLAS) | C | MARIEB | 9780135241790 | $312.25 | $0.00 |
| BIO234 | 0C2 | HUMAN ANATOMY & PHYS (MOD MASTERA&P STANDALONE ACCESS) | C | MARIEB | 9780134763415 | $136.35 | $0.00 |
| BIO234 | 0C3 | HUMAN ANATOMY & PHYSIOLOGY I & II (LAB MANUAL)(CUSTOM) | R | BIO FACULTY OCC | 9781599848068 | $62.35 | $48.25 |
| BIO234 | 0C3 | ANATOMY & PHYSIOLOGY COLORING WORKBOOK (P) | O | MARIEB | 9780134459363 | $84.45 | $0.00 |
| BIO234 | 0C3 | HUMAN ANAT & PHYS (W/MOD MASTERINGA&P ACCESS &BRF ATLAS) | C | MARIEB | 9780135241790 | $312.25 | $0.00 |
| BIO234 | 0C3 | HUMAN ANATOMY & PHYS (MOD MASTERA&P STANDALONE ACCESS) | C | MARIEB | 9780134763415 | $136.35 | $0.00 |
| BIO234 | 0C4 | HUMAN ANATOMY & PHYSIOLOGY I & II (LAB MANUAL)(CUSTOM) | R | BIO FACULTY OCC | 9781599848068 | $62.35 | $48.25 |
| BIO234 | 0C4 | ANATOMY & PHYSIOLOGY COLORING WORKBOOK (P) | O | MARIEB | 9780134459363 | $84.45 | $0.00 |
| BIO234 | 0C4 | HUMAN ANAT & PHYS (W/MOD MASTERINGA&P ACCESS &BRF ATLAS) | C | MARIEB | 9780135241790 | $312.25 | $0.00 |
| BIO234 | 0C4 | HUMAN ANATOMY & PHYS (MOD MASTERA&P STANDALONE ACCESS) | C | MARIEB | 9780134763415 | $136.35 | $0.00 |
| BIO234 | 0CW | HUMAN ANATOMY & PHYSIOLOGY I & II (LAB MANUAL)(CUSTOM) | R | BIO FACULTY OCC | 9781599848068 | $62.35 | $48.25 |
| BIO234 | 0CW | ANATOMY & PHYSIOLOGY COLORING WORKBOOK (P) | O | MARIEB | 9780134459363 | $84.45 | $0.00 |
| BIO234 | 0CW | HUMAN ANAT & PHYS (W/MOD MASTERINGA&P ACCESS &BRF ATLAS) | C | MARIEB | 9780135241790 | $312.25 | $0.00 |
| BIO234 | 0CW | HUMAN ANATOMY & PHYS (MOD MASTERA&P STANDALONE ACCESS) | C | MARIEB | 9780134763415 | $136.35 | $0.00 |
| BIO242 | 0C1 | GOULD'S PATHOPHYSIOLOGY FOR HEALTH PROFESSIONALS (P) | C | HUBERT | 9780323414425 | $114.30 | $85.75 |
| BIO242 | 0C1 | PATHOPHYSIOLOGY ONLINE FOR GOULD'S ETC (ACCESS CODE) | O | VANMETER | 9780323414173 | $68.55 | $49.50 |
| BIO244 | 0C1 | BASIC & CLINICAL PHARMACOLOGY | R | KATZUNG | 9781259641152 | $70.30 | $52.75 |
| BIO251 | 007 | CUSTOM MICROBIOLOGY LAB THEORY & APPLICATION | R | OCC CUSTOM | 9781640430211 | $56.20 | $0.00 |
| BIO251 | 007 | MICROBIOLOGY (LOOSE PGS)(W/OUT ACCESS CODE) | O | TORTORA | 9780134720388 | $51.95 | $0.00 |
| BNA100 | 001 | NURSING ASSISTING: A FOUNDATION IN CAREGIVING | R | DUGAN | 9781604251210 | $62.35 | $46.76 |
| BNA100 | 001 | NURSING ASSISTING: A FOUNDATION IN CAREGIVING WKBK | R | DUGAN | 9781604251227 | $19.35 | $14.50 |
| BNA100 | 001 | BNA 100 LAB SKILLS TESTING (FALL 2014) | R | NONE | 9789970124558 | $3.35 | $2.50 |
| BNA100 | 002 | NURSING ASSISTING: A FOUNDATION IN CAREGIVING | R | DUGAN | 9781604251210 | $62.35 | $46.76 |
| BNA100 | 002 | NURSING ASSISTING: A FOUNDATION IN CAREGIVING WKBK | R | DUGAN | 9781604251227 | $19.35 | $14.50 |
| BNA100 | 002 | BNA 100 LAB SKILLS TESTING (FALL 2014) | R | NONE | 9789970124558 | $3.35 | $2.50 |
| BNA100 | 050 | NURSING ASSISTING: A FOUNDATION IN CAREGIVING | R | DUGAN | 9781604251210 | $62.35 | $46.76 |
| BNA100 | 050 | NURSING ASSISTING: A FOUNDATION IN CAREGIVING WKBK | R | DUGAN | 9781604251227 | $19.35 | $14.50 |
| BNA100 | 050 | BNA 100 LAB SKILLS TESTING (FALL 2014) | R | NONE | 9789970124558 | $3.35 | $2.50 |
| BNA100 | 0W1 | NURSING ASSISTING: A FOUNDATION IN CAREGIVING | R | DUGAN | 9781604251210 | $62.35 | $46.76 |
| BNA100 | 0W1 | NURSING ASSISTING: A FOUNDATION IN CAREGIVING WKBK | R | DUGAN | 9781604251227 | $19.35 | $14.50 |
| BNA100 | 0W1 | BNA 100 LAB SKILLS TESTING (FALL 2014) | R | NONE | 9789970124558 | $3.35 | $2.50 |
| BNA105 | 0Y1 | ***No information regarding course materials is available.*** |   |   |   |   |   |
| BNA105 | 0Y2 | ***No information regarding course materials is available.*** |   |   |   |   |   |
| BNA105 | 0Y3 | ***No information regarding course materials is available.*** |   |   |   |   |   |
| BNA105 | 0YW | ***No information regarding course materials is available.*** |   |   |   |   |   |
| BUS101 | 009 | BUSINESS ESSENTIALS, STUDENT VALUE EDITION (LOOSEPGS) | O | EBERT | 9780134728490 | $32.50 | $0.00 |
| BUS101 | 012 | BUSINESS ESSENTIALS, STUDENT VALUE EDITION (LOOSEPGS) | O | EBERT | 9780134728490 | $32.50 | $0.00 |
| BUS101 | 054 | BUSINESS ESSENTIALS, STUDENT VALUE EDITION (LOOSEPGS) | O | EBERT | 9780134728490 | $32.50 | $0.00 |
| BUS101 | 0C1 | BUSINESS ESSENTIALS, STUDENT VALUE EDITION (LOOSEPGS) | O | EBERT | 9780134728490 | $32.50 | $0.00 |
| BUS101 | 0C2 | BUSINESS ESSENTIALS, STUDENT VALUE EDITION (LOOSEPGS) | O | EBERT | 9780134728490 | $32.50 | $0.00 |
| BUS101 | 0C3 | BUSINESS ESSENTIALS, STUDENT VALUE EDITION (LOOSEPGS) | O | EBERT | 9780134728490 | $32.50 | $0.00 |
| BUS101 | Y50 | BUSINESS ESSENTIALS, STUDENT VALUE EDITION (LOOSEPGS) | O | EBERT | 9780134728490 | $32.50 | $0.00 |
| BUS101 | YH1 | BUSINESS ESSENTIALS, STUDENT VALUE EDITION (LOOSEPGS) | O | EBERT | 9780134728490 | $32.50 | $0.00 |
| BUS107 | 0W1 | ***No information regarding course materials is available.*** |   |   |   |   |   |
| BUS221 | 002 | BUSINESS LAW & THE REGULATION OF BUISNESS W/MINDTAP LOOSE LEAF | R | MANN | 9781305927810 | $129.90 | $97.40 |
| BUS221 | 0C1 | BUSINESS LAW & THE REGULATION OF BUISNESS W/MINDTAP LOOSE LEAF | R | MANN | 9781305927810 | $129.90 | $97.40 |
| BUS225 | 0C1 | LEGAL ENVIRONMENT OF BUSINESS | R | MELVIN | 9781259686207 | $344.50 | $258.40 |
| BUS230 | 0C1 | FOUNDATIONS OF FINANCIAL MANAGEMENT CONNECT ACCESS CODE | R | BLOCK | 9781260464894 | $168.85 | $126.65 |
| CAB102 | 0C1 | KEYBOARDING ONLINE ACCESS CODE | R | ELLSWORTH | 9780997560947 | $33.80 | $0.00 |
| CAB106 | 0C1 | KEYBOARDING ONLINE ACCESS CODE | R | ELLSWORTH | 9780997560947 | $33.80 | $0.00 |
| CAB110 | 0C1 | CENGAGE UNLIMITED-ONE YEAR STANDALONE ACCESS CARD | R | CENGAGE | 9780357700044 | $210.40 | $157.80 |
| CAB125 | 0C1 | CENGAGE UNLIMITED-ONE YEAR STANDALONE ACCESS CARD | R | CENGAGE | 9780357700044 | $210.40 | $157.80 |
| CAB130 | 0C1 | CENGAGE UNLIMITED-ONE YEAR STANDALONE ACCESS CARD | R | CENGAGE | 9780357700044 | $210.40 | $157.80 |
| CAB132 | 0C1 | ADOBE ACROBAT DC CLASSROOM IN A BOOK (P) | R | FRIDSMA | 9780135495643 | $58.90 | $44.20 |
| CAB135 | 0C1 | CENGAGE UNLIMITED-ONE YEAR STANDALONE ACCESS CARD | R | CENGAGE | 9780357700044 | $210.40 | $157.80 |
| CAB135 | 0C2 | CENGAGE UNLIMITED-ONE YEAR STANDALONE ACCESS CARD | R | CENGAGE | 9780357700044 | $210.40 | $157.80 |
| CAB140 | 0C1 | CENGAGE UNLIMITED-ONE YEAR STANDALONE ACCESS CARD | R | CENGAGE | 9780357700044 | $210.40 | $157.80 |
| CAB150 | 0C1 | MICROSOFT VISIO 2019 PART 1 (091153SC) | R | CHOICE | 9789970007806 | $42.60 | $31.95 |
| CAB150 | 0C1 | MICROSOFT VISIO 2019 PART 2 (091154SC) | R | CHOICE | 9789970007905 | $42.60 | $31.95 |
| CAB160 | 0C1 | CENGAGE UNLIMITED-ONE YEAR STANDALONE ACCESS CARD | R | CENGAGE | 9780357700044 | $210.40 | $157.80 |
| CAB172 | 0C1 | ADOBE PHOTOSHOP CLASSROOM IN A BOOK 2020 | R | FAULKNER | 9780136447993 | $58.60 | $0.00 |
| CAB175 | 0C1 | ADOBE ILLUSTRATOR CLASSROOM IN A BOOK 2020 | R | WOOD | 9780136412670 | $58.60 | $0.00 |
| CAB180 | 0C1 | CENGAGE UNLIMITED-ONE YEAR STANDALONE ACCESS CARD | R | CENGAGE | 9780357700044 | $210.40 | $157.80 |
| CAB180 | Y50 | CENGAGE UNLIMITED-ONE YEAR STANDALONE ACCESS CARD | R | CENGAGE | 9780357700044 | $210.40 | $157.80 |
| CAB182 | 0C1 | CENGAGE UNLIMITED-ONE YEAR STANDALONE ACCESS CARD | R | CENGAGE | 9780357700044 | $210.40 | $157.80 |
| CAB235 | 0C1 | CENGAGE UNLIMITED-ONE YEAR STANDALONE ACCESS CARD | R | CENGAGE | 9780357700044 | $210.40 | $157.80 |
| CAD107 | 001 | ***No information regarding course materials is available.*** |   |   |   |   |   |
| CAD116 | 0C1 | ***No information regarding course materials is available.*** |   |   |   |   |   |
| CAD116 | 0W1 | ***No information regarding course materials is available.*** |   |   |   |   |   |
| CAD117 | 050 | ***No information regarding course materials is available.*** |   |   |   |   |   |
| CAD117 | 0C1 | ***No information regarding course materials is available.*** |   |   |   |   |   |
| CAD118 | Y50 | ***No information regarding course materials is available.*** |   |   |   |   |   |
| CAD210 | 0Y1 | ***No information regarding course materials is available.*** |   |   |   |   |   |
| CAD220 | 0W1 | ***No information regarding course materials is available.*** |   |   |   |   |   |
| CAD224 | 0W1 | ***No information regarding course materials is available.*** |   |   |   |   |   |
| CAD240 | 0C1 | ***No information regarding course materials is available.*** |   |   |   |   |   |
| CHI101 | 050 | INTEGRATED CHINESE (LVL 1:PT 1)(4 AUDIO CDS) | R | CHENG | 9780887276422 | $49.90 | $37.40 |
| CHI101 | 050 | INTEGRATED CHINESE: SIMP CHAR (LVL 1:PT 1)(TEXTBOOK) (P) | R | LIU | 9780887276385 | $62.35 | $46.75 |
| CHI101 | 050 | INTEGRATED CHINESE: SIMP CHAR (LVL 1:PT 1)(WKBK) (P) | R | LIU | 9780887276408 | $31.35 | $23.50 |
| CHI201 | 050 | INTEGRATED CHINESE (LVL 1:PT 2)(SLEEVE)(2 AUDIO CDS)(CD | R | CHENG | 9780887276774 | $39.50 | $29.65 |
| CHI201 | 050 | INTEGRATED CHINESE: SIMP CHAR (LVL 1:PT 2) (P) | R | LIU | 9780887276705 | $67.55 | $0.00 |
| CHI201 | 050 | INTEGRATED CHINESE: SIMP CHAR (LVL 1:PT 2)(WKBK) (P) | R | LIU | 9780887276743 | $31.20 | $0.00 |
| CHI201 | 050 | INTEGRATED CHINESE: TRAD & SIMP CHAR (LVL 1:PT 2)(WKBK) (P) | R | LIU | 9780887276767 | $26.00 | $19.50 |
| CHM101 | 002 | CUSTOM FOUNDATIONS OF CHEMISTRY IN THE LAB | R | HEIN | 9781119194026 | $17.15 | $12.85 |
| CHM101 | 002 | INTRODUCTORY CHEMISTRY (LOOSE PGS)(W/OUT ACCESS CODE) | O | TRO | 9780134564074 | $51.95 | $0.00 |
| CHM101 | 004 | CUSTOM FOUNDATIONS OF CHEMISTRY IN THE LAB | R | HEIN | 9781119194026 | $17.15 | $12.85 |
| CHM101 | 0C1 | CHM 101 LAB KIT VOUCHER LP-2726-CK-02 | R | SCIENCE INTERACTIVE | 9789970008001 | $401.25 | $0.00 |
| CHM105 | 004 | CHEMISTRY 105 LAB BOOK (SPR 10) | R | CHURCHILL | 9970069152 | $5.70 | $4.30 |
| CHM105 | 004 | INTRODUCTORY CHEMISTRY (LOOSE PGS)(W/OUT ACCESS CODE) | O | TRO | 9780134564074 | $51.95 | $0.00 |
| CHM105 | 051 | CHEMISTRY 105 LAB BOOK (SPR 10) | R | CHURCHILL | 9970069152 | $5.70 | $4.30 |
| CHM105 | 051 | INTRODUCTORY CHEMISTRY (LOOSE PGS)(W/OUT ACCESS CODE) | O | TRO | 9780134564074 | $51.95 | $0.00 |
| CHM105 | 0C1 | CHM 105 LAB KIT VOUCHER LP-2725-CK-02 | R | SCIENCE INTERACTIVE | 9789970008100 | $419.45 | $0.00 |
| CHM121 | 006 | CHEMISTRY: MOLECULAR APPROACH (LOOSE PGS)(W/OUT ACCESS) | O | TRO | 9780134989693 | $51.95 | $39.00 |
| CHM121 | 007 | CHEMISTRY: MOLECULAR APPROACH (LOOSE PGS)(W/OUT ACCESS) | O | TRO | 9780134989693 | $51.95 | $39.00 |
| CHM121 | 053 | CHEMISTRY: MOLECULAR APPROACH (LOOSE PGS)(W/OUT ACCESS) | O | TRO | 9780134989693 | $51.95 | $39.00 |
| CHM121 | 0C1 | CHM 121 LAB KIT VOUCHER LP-2123-CK-03 | R | SCIENCE INTERACTIVE | 9789970008209 | $319.45 | $0.00 |
| CHM121 | 0C1 | CHEMISTRY: MOLECULAR APPROACH (LOOSE PGS)(W/OUT ACCESS) | O | TRO | 9780134989693 | $51.95 | $39.00 |
| CHM122 | 001 | CHEMISTRY: MOLECULAR APPROACH (LOOSE PGS)(W/OUT ACCESS) | O | TRO | 9780134989693 | $51.95 | $39.00 |
| CHM122 | 0C1 | CHEMISTRY: MOLECULAR APPROACH (LOOSE PGS)(W/OUT ACCESS) | O | TRO | 9780134989693 | $51.95 | $39.00 |
| CHM207 | 050 | CHEMISTRY 207 LAB MANUAL (FALL 2011) | R | CHURCHILL | 9970074903 | $5.40 | $3.15 |
| CHM207 | 050 | FUND OF ORGANIC CHEMISTRY (WITHOUT ACCESS CODE) | C | MCMURRY | 9781439049716 | $238.65 | $179.00 |
| CHM207 | 050 | CUSTOM FUNDAMENTALS OF ORGANIC CHEMISTRY LOOSE LEAF | C | MCMURRY | 9781305759787 | $156.50 | $117.40 |
| CHM223 | 050 | CHM 221/223-ORGANIC CHEMISTRY 1 LAB EXP (SPRING2012) | R | CHURCHILL | 9789970103263 | $7.40 | $5.50 |
| CHM223 | 050 | ORGANIC CHEMISTRY LABORATORY NOTEBOOK | R | HAYDEN-MCNEIL | 9781930882461 | $15.55 | $0.00 |
| CHM223 | 050 | OWLV2, 4 TERMS ACCESS CARD FOR MCMURRY'S ORGANIC CHEMISTRY 9TH | C | MCMURRY | 9781305084360 | $155.85 | $0.00 |
| CHM223 | 050 | CUSTOM ORGANIC CHEMISTRY LOOSE LEAF W/OWLV2 ACCESS | C | MCMURRY | 9781305701021 | $162.70 | $124.05 |
| CIS101 | 002 | SKILLS FOR SUCCESS W/MS OFFICE 365 INTRODUCTORY 2019 EDITION | O | ADKINS | 9780135366479 | $45.45 | $34.10 |
| CIS101 | 002 | TECHNOLOGY IN ACTION: COMPLETE (W/OUT ACCESS CARD) | O | EVANS | 9780135435199 | $45.45 | $34.10 |
| CIS101 | 004 | SKILLS FOR SUCCESS W/MS OFFICE 365 INTRODUCTORY 2019 EDITION | O | ADKINS | 9780135366479 | $45.45 | $34.10 |
| CIS101 | 004 | TECHNOLOGY IN ACTION: COMPLETE (W/OUT ACCESS CARD) | O | EVANS | 9780135435199 | $45.45 | $34.10 |
| CIS101 | 051 | SKILLS FOR SUCCESS W/MS OFFICE 365 INTRODUCTORY 2019 EDITION | O | ADKINS | 9780135366479 | $45.45 | $34.10 |
| CIS101 | 051 | TECHNOLOGY IN ACTION: COMPLETE (W/OUT ACCESS CARD) | O | EVANS | 9780135435199 | $45.45 | $34.10 |
| CIS101 | 0C1 | SKILLS FOR SUCCESS W/MS OFFICE 365 INTRODUCTORY 2019 EDITION | O | ADKINS | 9780135366479 | $45.45 | $34.10 |
| CIS101 | 0C1 | TECHNOLOGY IN ACTION: COMPLETE (W/OUT ACCESS CARD) | O | EVANS | 9780135435199 | $45.45 | $34.10 |
| CIS103 | 0C1 | GO! WITH MICROSOFT OFFICE 2019 INTRODUCTORY | O | GASKIN | 9780135417812 | $45.45 | $34.10 |
| CIS111 | 0C1 | ***No information regarding course materials is available.*** |   |   |   |   |   |
| CIS116 | 0C1 | ***No information regarding course materials is available.*** |   |   |   |   |   |
| CIS131 | 0C1 | NEW PERSPECTIVES ON HTML5 & CSS3 COMPREHENSIVE | O | CAREY | 9780357107140 | $146.15 | $109.65 |
| CIS171 | 0C1 | ***No information regarding course materials is available.*** |   |   |   |   |   |
| CIS201 | 0C1 | ***No information regarding course materials is available.*** |   |   |   |   |   |
| CIS227 | 0C1 | ***No information regarding course materials is available.*** |   |   |   |   |   |
| CIS241 | 0C1 | ***No information regarding course materials is available.*** |   |   |   |   |   |
| CIS248 | 0C1 | ***No information regarding course materials is available.*** |   |   |   |   |   |
| CIS257 | 0C1 | ***No information regarding course materials is available.*** |   |   |   |   |   |
| CNB101 | 001 | CANNABIS PHARMACY:THE PRACTICAL GUIDE TO MEDICAL MARIJUANA | R | BACKES | 9780316464185 | $23.15 | $17.40 |
| CNB101 | 001 | CANNABIS THE ILLEGALIZATION OF WEED IN AMERICA | R | BROWN | 9781250154088 | $20.90 | $15.65 |
| CNB101 | 002 | CANNABIS PHARMACY:THE PRACTICAL GUIDE TO MEDICAL MARIJUANA | R | BACKES | 9780316464185 | $23.15 | $17.40 |
| CNB101 | 002 | BIO 121 LAB ACCESS CODE | R | PATEL | 9781643866567 | $46.75 | $35.10 |
| CNB101 | 0C1 | CANNABIS PHARMACY:THE PRACTICAL GUIDE TO MEDICAL MARIJUANA | R | BACKES | 9780316464185 | $23.15 | $17.40 |
| CNB101 | 0C1 | BIO 121 LAB ACCESS CODE | R | PATEL | 9781643866567 | $46.75 | $35.10 |
| CNB101 | 0C2 | CANNABIS PHARMACY:THE PRACTICAL GUIDE TO MEDICAL MARIJUANA | R | BACKES | 9780316464185 | $23.15 | $17.40 |
| CNB101 | 0C2 | BIO 121 LAB ACCESS CODE | R | PATEL | 9781643866567 | $46.75 | $35.10 |
| CNB102 | 0C1 | MARIJUANA LAW IN A NUTSHELL | O | OSBECK | 9781634599351 | $43.55 | $32.70 |
| CNB102 | 0C2 | MARIJUANA LAW IN A NUTSHELL | O | OSBECK | 9781634599351 | $43.55 | $32.70 |
| CNB102 | 0C3 | MARIJUANA LAW IN A NUTSHELL | O | OSBECK | 9781634599351 | $43.55 | $32.70 |
| CNB102 | 0C4 | MARIJUANA LAW IN A NUTSHELL | O | OSBECK | 9781634599351 | $43.55 | $32.70 |
| CNB103 | 051 | *** NO TEXT *** |   |   |   |   |   |
| CNB103 | 052 | *** NO TEXT *** |   |   |   |   |   |
| CNB103 | 0C1 | *** NO TEXT *** |   |   |   |   |   |
| CNB104 | 051 | SOCIOLOGY OF HEALTH, ILLNESS & HEALTH CARE | R | WEITZ | 9780357045077 | $194.85 | $146.10 |
| CNB105 | 051 | *** NO TEXT *** |   |   |   |   |   |
| CNB106 | 051 | THE CANNABIS ENCYCLOPEDIA | R | CERVANTES | 9781878823342 | $50.40 | $37.80 |
| CNS105 | 001 | GUIDE TO NETWORKING ESSENTIALS LOOSE LEAF W/MINDTAP 1 TERM ACCESS CARD | O | TOMSHO | 9780357262047 | $142.90 | $107.15 |
| CNS105 | 0C1 | GUIDE TO NETWORKING ESSENTIALS LOOSE LEAF W/MINDTAP 1 TERM ACCESS CARD | O | TOMSHO | 9780357262047 | $142.90 | $107.15 |
| CNS110 | 0C1 | TESTOUT CLIENT PRO | R | TESTOUT | 9781935080459 | $167.55 | $114.00 |
| CNS141 | Y50 | *** NO TEXT *** |   |   |   |   |   |
| CNS142 | Y50 | ***No information regarding course materials is available.*** |   |   |   |   |   |
| CNS143 | Y50 | ***No information regarding course materials is available.*** |   |   |   |   |   |
| CNS150 | 0Y1 | ***No information regarding course materials is available.*** |   |   |   |   |   |
| CNS170 | 050 | ***No information regarding course materials is available.*** |   |   |   |   |   |
| CNS173 | Y50 | *** NO TEXT *** |   |   |   |   |   |
| CNS174 | 050 | ***No information regarding course materials is available.*** |   |   |   |   |   |
| CNS178 | 050 | ***No information regarding course materials is available.*** |   |   |   |   |   |
| CNS195 | 001 | ***No information regarding course materials is available.*** |   |   |   |   |   |
| CNS200 | 001 | *** NO TEXT *** |   |   |   |   |   |
| CNS214 | 0C1 | ***No information regarding course materials is available.*** |   |   |   |   |   |
| CSC155 | 0C1 | C++ PROGRAMMING: FROM PROBLEM ETC (P) | R | MALIK | 9781337102087 | $199.95 | $150.00 |
| CSC156 | 050 | JAVA PROGRAMMING: FROM PROBLEM ANALYSIS ETC (P) | R | MALIK | 9781111530532 | $199.95 | $150.00 |
| CSC156 | 0C1 | JAVA PROGRAMMIING + MINDTAP 1 TERM (6 MONTHS) LOOSE LEAF | C | FARRELL | 9781337756280 | $123.40 | $92.55 |
| CSC156 | 0C1 | JAVA PROGRAMMING + MINDTAP 1 TERM (6 MONTHS) | C | FARRELL | 9781337576604 | $233.80 | $175.35 |
| CSC156 | 0C1 | MINDTAP PROGRAMMING 1 TERM (6 MONTHS) STAND ALONE PRINTED ACCESS W/EBOOK | C | FARRELL | 9781337397117 | $103.90 | $77.95 |
| CSC157 | 0C1 | STARTING OUT WITH PYTHON (W/MYPROGRAMMINGLAB ACCESS CARD | R | GADDIS | 9780134543666 | $136.40 | $102.30 |
| CSC171 | 0C1 | C++ FOR ENGINEERS & SCIENTISTS (P) | R | BRONSON | 9781133187844 | $171.80 | $128.85 |
| CSC172 | 0C1 | FORTRAN FOR SCIENTISTS & ENGINEERS (P) | R | CHAPMAN | 9780073385891 | $234.75 | $176.10 |
| CSC173 | OC1 | JAVA FOR ENGINEERS & SCIENTISTS (P) | R | CHAPMAN | 9780130335203 | $154.50 | $115.90 |
| CSC204 | 0C1 | ESSEN OF COMPUTER ORGANIZ & ARCHITECT (W/NAVIGATE2 ACC) | R | NULL | 9781284123036 | $155.80 | $0.00 |
| CSC240 | 0C1 | NAVIGATE 2 ADVANTAGE ACCESS FOR C++ PLUS DATA STRUCTURE | R | DALE | 9781284089219 | $115.05 | $0.00 |
| CSC241 | 0C1 | OBJECT ORIENTED DATA STRUCTURES USING JAVA (W/NAV ACCESS) | R | DALE | 9781284205602 | $111.55 | $0.00 |
| CSC242 | 0C1 | FUNDAMENTALS OF PYTHON DATA STRUCTURES | R | LAMBERT | 9780357122754 | $194.85 | $146.10 |
| CSC255 | 0C1 | DATA STRUCTURES AND ALGORITHMS IN PYTHON | C | GOODRICH | 9781118290279 | $171.45 | $128.60 |
| CSC255 | 0C1 | DATA STRUCTURES & ALGORITHM ANALYSIS IN C++ | C | WEISS | 9780132847377 | $166.65 | $125.00 |
| CSC255 | 0C1 | DATA STRUCTURES & ALGORITHM ANALYSIS IN JAVA | C | WEISS | 9780132576277 | $171.45 | $128.60 |
| CSC290 | 0C1 | BLOCKCHAIN BASICS: A NON TECHNICAL INTRODUCTION IN 25 STEPS | R | DRESCHER | 9781484226032 | $29.25 | $21.95 |
| CSC290 | 0C1 | BLOCKCHAIN AND SUPPLY CHAIN: CONCEPTS, STRATEGIES AND PRACTICAL APPPLICATIONS | R | VYAS | 9780749484026 | $66.25 | $49.70 |
| EAS100 | 004 | EARTH SCIENCE, BOOKS A LA CARTE EDITION | O | TARBUCK | 9780134610115 | $51.95 | $0.00 |
| EAS100 | 051 | EARTH SCIENCE (MODIFIED MASTERINGGEOLOGY ETEXT STANDALO | C | TARBUCK | 9780134673844 | $90.90 | $68.20 |
| EAS100 | 051 | EARTH SCIENCE (P) | C | TARBUCK | 9780134543536 | $188.30 | $141.25 |
| EAS100 | 0C1 | EARTH SCIENCE, BOOKS A LA CARTE EDITION | O | TARBUCK | 9780134610115 | $51.95 | $0.00 |
| EAS100 | 0C2 | EARTH SCIENCE (MODIFIED MASTERINGGEOLOGY ETEXT STANDALO | C | TARBUCK | 9780134673844 | $90.90 | $68.20 |
| EAS100 | 0C2 | EARTH SCIENCE (P) | C | TARBUCK | 9780134543536 | $188.30 | $141.25 |
| EAS100 | 0C3 | EARTH SCIENCE (MODIFIED MASTERINGGEOLOGY ETEXT STANDALO | C | TARBUCK | 9780134673844 | $90.90 | $68.20 |
| EAS100 | 0C3 | EARTH SCIENCE (P) | C | TARBUCK | 9780134543536 | $188.30 | $141.25 |
| EAS101 | 0C1 | ESSENTIALS OF GEOLOGY | C | LUTGENS | 9780134446622 | $142.85 | $107.15 |
| EAS101 | 0C1 | ESSENTIALS OF GEOLOGY (LOOSE-LEAF)(W/OUT ACCESS CARD) | C | LUTGENS | 9780134609942 | $97.40 | $73.05 |
| EAS105 | 0C1 | WEATHER AN AVIATION PART 1 ACCESS CARD | R | DIMAIO | 9781644962756 | $93.55 | $0.00 |
| EAS105 | 0C2 | WEATHER AN AVIATION PART 1 ACCESS CARD | R | DIMAIO | 9781644962756 | $93.55 | $0.00 |
| EAS121 | 001 | ELEMENTAL GEOSYSTEMS (W/MASTERING GEO ACCESS CODE) | C | CHRISTOPHERSON | 9780134818368 | $183.10 | $105.75 |
| EAS121 | 001 | MASTERING GEOGRAPHY W/ETEXT FOR ELEMENTAL GEOSYSTEMS | C | CHRISTOPHERSON | 9780134867465 | $90.90 | $0.00 |
| EAS125 | 0C1 | ESSENTIALS OF OCEANOGRAPHY (LOOSE-LEAF)(W/OUT ACCESS CARD) | R | TRUJILLO | 9780135204306 | $136.40 | $102.30 |
| EAS125 | 0C2 | ESSENTIALS OF OCEANOGRAPHY (LOOSE-LEAF)(W/OUT ACCESS CARD) | R | TRUJILLO | 9780135204306 | $136.40 | $102.30 |
| EAS125 | 0C3 | ESSENTIALS OF OCEANOGRAPHY (LOOSE-LEAF)(W/OUT ACCESS CARD) | R | TRUJILLO | 9780135204306 | $136.40 | $102.30 |
| EAS190 | 0C1 | GIS TUTORIAL 1:BASIC WORKBOOK, 10. 3 EDITION (P) | R | GORR | 9781589484566 | $80.00 | $0.00 |
| EAS191 | 0C1 | GIS TUTORIAL 1:BASIC WORKBOOK, 10. 3 EDITION (P) | R | GORR | 9781589484566 | $80.00 | $0.00 |
| EAS205 | 0C1 | ENVIRONMENTAL GEOLOGY (LOOSE PGS) | R | MONTGOMERY | 9780077791759 | $170.15 | $127.60 |
| ECE102 | 002 | CHILDREN (LOOSE-LEAF)(W/OUT ACCESS CARD) | R | SANTROCK | 9781260154085 | $127.30 | $0.00 |
| ECE102 | 0C1 | CHILDREN (LOOSE-LEAF)(W/OUT ACCESS CARD) | R | SANTROCK | 9781260154085 | $127.30 | $0.00 |
| ECE102 | 0C2 | CHILD'S WORLD: INFANCY ETC. (W/OUT ACCESS CODE) | R | MARTORELL | 9780078035432 | $226.55 | $174.40 |
| ECE104 | 0C1 | INTRODUCTION TO EARLY CHILDHOOD EDUCATION + INTERACTIVE EBOOK | R | ESSA | 9781544368832 | $124.70 | $93.55 |
| ECE106 | 0C1 | GUIDANCE APPR FOR ENCOURAGING CLASSROOM (W/OUT ACCESS) (P) | R | GARTRELL | 9781133938934 | $163.35 | $122.50 |
| ECE107 | 001 | ASSESSMENT IN EARLY CHILDHOOD | R | WORTHAM | 9780135206522 | $77.95 | $58.45 |
| ECE107 | 0C1 | ASSESSMENT IN EARLY CHILDHOOD | R | WORTHAM | 9780135206522 | $77.95 | $58.45 |
| ECE108 | 0C1 | HEALTH, SAFETY, & NUTRITION FOR THE YOUNG CHILD (P) | R | MAROTZ | 9780357040775 | $194.85 | $146.10 |
| ECE108 | 0C2 | HEALTH, SAFETY, & NUTRITION FOR THE YOUNG CHILD (P) | R | MAROTZ | 9780357040775 | $194.85 | $146.10 |
| ECE180 | 0C1 | EXCEPTIONAL LIVES (W/MYEDUCATIONLAB ACCESS CARD | R | TURNBULL | 9780134893631 | $97.40 | $0.00 |
| ECE215 | 0C1 | INFANTS, TODDLERS, & CAREGIVERS (P) | R | GONZALEZ-MENA | 9781259870460 | $180.85 | $135.65 |
| ECE226 | 050 | EARLY CHILDHOOD EXP IN LANG ARTS (P) | R | MACHADO | 9781305088931 | $194.85 | $146.15 |
| ECE226 | 050 | SOCIAL STUDIES FOR YOUNG CHILDREN | R | MINDES | 9781475800869 | $41.60 | $31.20 |
| ECE228 | 0C1 | DEVELOPMENT OF LANGUAGE (P) | R | GLEASON | 9780134161143 | $181.85 | $136.35 |
| ECE257 | 050 | *** NO TEXT *** |   |   |   |   |   |
| ECE270 | 0C1 | HOME, SCHOOL & COMMUNITY RELATIONS (P) | R | GESTWICKI | 9781305089013 | $200.00 | $150.00 |
| ECE273 | 0C1 | *** NO TEXT *** |   |   |   |   |   |
| ECE284 | 0C1 | *** NO TEXT *** |   |   |   |   |   |
| ECE285 | 0C1 | *** NO TEXT *** |   |   |   |   |   |
| ECO110 | 001 | ***No information regarding course materials is available.*** |   |   |   |   |   |
| ECO201 | 003 | ***No information regarding course materials is available.*** |   |   |   |   |   |
| ECO201 | 006 | ***No information regarding course materials is available.*** |   |   |   |   |   |
| ECO201 | 0C1 | *** NO TEXT *** |   |   |   |   |   |
| ECO201 | 0C2 | MACROECONOMICS FOR TODAY LOOSE LEAF | O | TUCKER | 9780357323519 | $45.50 | $0.00 |
| ECO201 | 0C3 | ***No information regarding course materials is available.*** |   |   |   |   |   |
| ECO201 | Y50 | ***No information regarding course materials is available.*** |   |   |   |   |   |
| ECO202 | 003 | ***No information regarding course materials is available.*** |   |   |   |   |   |
| ECO202 | 005 | ***No information regarding course materials is available.*** |   |   |   |   |   |
| ECO202 | 050 | ***No information regarding course materials is available.*** |   |   |   |   |   |
| ECO202 | 051 | ***No information regarding course materials is available.*** |   |   |   |   |   |
| ECO202 | 0C1 | ***No information regarding course materials is available.*** |   |   |   |   |   |
| ECO202 | 0C2 | MICROECONOMICS ST VALUE ED (LOOSE-LEAF)(W/OUT ACCESS CARD) | O | HUBBARD | 9780134738055 | $51.95 | $39.00 |
| ECO202 | 0C3 | *** NO TEXT *** |   |   |   |   |   |
| EDN201 | 0C1 | EDUCATIONAL PSYCHOLOGY LOOSE LEAF | R | SANTROCK | 9781260152760 | $129.90 | $0.00 |
| EDN210 | 0C1 | *** NO TEXT *** |   |   |   |   |   |
| EGL072 | 001 | REAL READING 3 (W/CD) (P) | R | BONESTEEL | 9780137144433 | $50.65 | $38.00 |
| EGL073 | 001 | REAL READING 4 (W/CD) (P) | R | SAVAGE | 9780135027714 | $50.65 | $35.35 |
| EGL073 | 050 | ***No information regarding course materials is available.*** |   |   |   |   |   |
| EGL075 | 001 | GRAMMAR FOR GREAT WRITING A (WBK) (P) | R | BLASS | 9781337115834 | $39.00 | $29.25 |
| EGL075 | 001 | GREAT WRITING (WBK) (BK 3) (P) | R | FOLSE | 9780357020845 | $54.55 | $40.95 |
| EGL075 | 051 | GRAMMAR FOR GREAT WRITING A (WBK) (P) | R | BLASS | 9781337115834 | $39.00 | $29.25 |
| EGL075 | 051 | GREAT WRITING (WBK) (BK 3) (P) | R | FOLSE | 9780357020845 | $54.55 | $40.95 |
| EGL076 | 004 | FOCUS ON WRITING 4 (BK 4) (P) | R | BEAUMONT | 9780132313544 | $44.15 | $33.15 |
| EGL076 | 004 | GRAMMAR FOR GREAT WRITING B (WBK) (P) | R | GORDON | 9781337118606 | $39.00 | $29.25 |
| EGL089 | 050 | ***No information regarding course materials is available.*** |   |   |   |   |   |
| EGL089 | 0W1 | ***No information regarding course materials is available.*** |   |   |   |   |   |
| EGL090 | 002 | ***No information regarding course materials is available.*** |   |   |   |   |   |
| EGL095 | 002 | PACT (P) | R | DAVIS | 9781573229890 | $14.90 | $12.10 |
| EGL098 | 003 | INTO THE WILD (P) | R | KRAKAUER | 9780385486804 | $15.15 | $11.35 |
| EGL098 | 008 | INTO THE WILD (P) | R | KRAKAUER | 9780385486804 | $15.15 | $11.35 |
| EGL098 | 009 | TALKING TO STRANGERS | R | GLADWELL | 9780316478526 | $30.25 | $22.65 |
| EGL098 | 010 | THE POWER OF AGENCY | R | NAPPER | 9781250127570 | $29.20 | $21.90 |
| EGL098 | 050 | THE POWER OF AGENCY | R | NAPPER | 9781250127570 | $29.20 | $21.90 |
| EGL099 | T01 | ***No information regarding course materials is available.*** |   |   |   |   |   |
| EGL099 | T03 | ***No information regarding course materials is available.*** |   |   |   |   |   |
| EGL099 | T49 | ***No information regarding course materials is available.*** |   |   |   |   |   |
| EGL099 | T52 | ***No information regarding course materials is available.*** |   |   |   |   |   |
| EGL099 | TC5 | ***No information regarding course materials is available.*** |   |   |   |   |   |
| EGL099 | TC7 | ***No information regarding course materials is available.*** |   |   |   |   |   |
| EGL101 | 007 | BRIEF BEDFORD READER 2016 MLA UPDATE | R | KENNEDY | 9781319195618 | $67.85 | $50.90 |
| EGL101 | 008 | ***No information regarding course materials is available.*** |   |   |   |   |   |
| EGL101 | 009 | ***No information regarding course materials is available.*** |   |   |   |   |   |
| EGL101 | 011 | ***No information regarding course materials is available.*** |   |   |   |   |   |
| EGL101 | 012 | ***No information regarding course materials is available.*** |   |   |   |   |   |
| EGL101 | 014 | ***No information regarding course materials is available.*** |   |   |   |   |   |
| EGL101 | 015 | ***No information regarding course materials is available.*** |   |   |   |   |   |
| EGL101 | 016 | ***No information regarding course materials is available.*** |   |   |   |   |   |
| EGL101 | 029 | ***No information regarding course materials is available.*** |   |   |   |   |   |
| EGL101 | 033 | ***No information regarding course materials is available.*** |   |   |   |   |   |
| EGL101 | 035 | ***No information regarding course materials is available.*** |   |   |   |   |   |
| EGL101 | 036 | ***No information regarding course materials is available.*** |   |   |   |   |   |
| EGL101 | 037 | ***No information regarding course materials is available.*** |   |   |   |   |   |
| EGL101 | 056 | ***No information regarding course materials is available.*** |   |   |   |   |   |
| EGL101 | 057 | ***No information regarding course materials is available.*** |   |   |   |   |   |
| EGL101 | 0C1 | ***No information regarding course materials is available.*** |   |   |   |   |   |
| EGL101 | 0C2 | ***No information regarding course materials is available.*** |   |   |   |   |   |
| EGL101 | 0C3 | ***No information regarding course materials is available.*** |   |   |   |   |   |
| EGL101 | 0C4 | FOOD (P) | R | HOLDSTEIN | 9780199385683 | $44.65 | $33.50 |
| EGL101 | 0C5 | TWENTY-ONE GENRES & HOW TO WRITE THEM | R | DETHIER | 9780874219111 | $36.30 | $27.25 |
| EGL101 | 0C5 | OTHER WES MOORE (P) | R | MOORE | 9780385528207 | $14.25 | $10.70 |
| EGL101 | 0C7 | THEY SAY / I SAY (P) | R | GRAFF | 9780393631678 | $28.60 | $21.45 |
| EGL101 | GC1 | ***No information regarding course materials is available.*** |   |   |   |   |   |
| EGL101 | GC2 | ***No information regarding course materials is available.*** |   |   |   |   |   |
| EGL101 | R03 | ***No information regarding course materials is available.*** |   |   |   |   |   |
| EGL101 | R30 | ***No information regarding course materials is available.*** |   |   |   |   |   |
| EGL101 | R49 | ***No information regarding course materials is available.*** |   |   |   |   |   |
| EGL101 | R52 | ***No information regarding course materials is available.*** |   |   |   |   |   |
| EGL101 | T01 | ***No information regarding course materials is available.*** |   |   |   |   |   |
| EGL101 | T03 | ***No information regarding course materials is available.*** |   |   |   |   |   |
| EGL101 | T49 | ***No information regarding course materials is available.*** |   |   |   |   |   |
| EGL101 | T52 | ***No information regarding course materials is available.*** |   |   |   |   |   |
| EGL101 | TC5 | ***No information regarding course materials is available.*** |   |   |   |   |   |
| EGL101 | TC7 | ***No information regarding course materials is available.*** |   |   |   |   |   |
| EGL102 | 008 | ***No information regarding course materials is available.*** |   |   |   |   |   |
| EGL102 | 010 | ***No information regarding course materials is available.*** |   |   |   |   |   |
| EGL102 | 014 | ***No information regarding course materials is available.*** |   |   |   |   |   |
| EGL102 | 015 | PRACTICAL ARGUMENT SHORT | R | KIRSZNER | 9781319207212 | $71.55 | $53.70 |
| EGL102 | 016 | ***No information regarding course materials is available.*** |   |   |   |   |   |
| EGL102 | 018 | LITTLE SEAGULL HANDBOOK WITH EXERCISES | R | BULLOCK | 9780393602647 | $28.60 | $21.45 |
| EGL102 | 018 | THEY SAY / I SAY WITH READINGS (P) | R | GRAFF | 9780393631685 | $56.25 | $40.05 |
| EGL102 | 020 | ***No information regarding course materials is available.*** |   |   |   |   |   |
| EGL102 | 021 | ***No information regarding course materials is available.*** |   |   |   |   |   |
| EGL102 | 050 | PRACTICAL ARGUMENT SHORT | R | KIRSZNER | 9781319207212 | $71.55 | $53.70 |
| EGL102 | 053 | *** NO TEXT *** |   |   |   |   |   |
| EGL102 | 0C1 | ***No information regarding course materials is available.*** |   |   |   |   |   |
| EGL102 | 0C2 | ***No information regarding course materials is available.*** |   |   |   |   |   |
| EGL102 | 0C3 | ***No information regarding course materials is available.*** |   |   |   |   |   |
| EGL102 | 0C4 | ***No information regarding course materials is available.*** |   |   |   |   |   |
| EGL102 | 0C5 | ***No information regarding course materials is available.*** |   |   |   |   |   |
| EGL102 | 0C6 | ***No information regarding course materials is available.*** |   |   |   |   |   |
| EGL102 | 0C7 | ***No information regarding course materials is available.*** |   |   |   |   |   |
| EGL102 | 0C8 | ***No information regarding course materials is available.*** |   |   |   |   |   |
| EGL102 | 0C9 | ***No information regarding course materials is available.*** |   |   |   |   |   |
| EGL102 | C10 | ***No information regarding course materials is available.*** |   |   |   |   |   |
| EGL111 | 0C1 | ***No information regarding course materials is available.*** |   |   |   |   |   |
| EGL111 | 0C2 | ***No information regarding course materials is available.*** |   |   |   |   |   |
| EGL113 | 0G1 | ***No information regarding course materials is available.*** |   |   |   |   |   |
| EGL115 | 0G2 | MASTERPIECES | R | CARD | 9780441011339 | $15.50 | $12.75 |
| EGL115 | 0G2 | BINTI (P) | R | OKORAFOR | 9780765385253 | $9.30 | $7.00 |
| EGL115 | 0G2 | ALL SYSTEMS RED | R | WELLS | 9780765397539 | $13.40 | $10.05 |
| EGL129 | 0H1 | ***No information regarding course materials is available.*** |   |   |   |   |   |
| EGL129 | GC1 | ***No information regarding course materials is available.*** |   |   |   |   |   |
| EGL211 | 0C1 | ***No information regarding course materials is available.*** |   |   |   |   |   |
| EGL212 | 0C1 | ***No information regarding course materials is available.*** |   |   |   |   |   |
| ELT101 | 002 | GROB'S BASIC ELECTRONICS (W/OUT CD) | R | SCHULTZ | 9780073373874 | $199.50 | $149.65 |
| ELT101 | 050 | GROB'S BASIC ELECTRONICS (W/OUT CD) | R | SCHULTZ | 9780073373874 | $199.50 | $149.65 |
| ELT114 | 050 | ***No information regarding course materials is available.*** |   |   |   |   |   |
| ELT130 | 001 | COMPTIA A+ GUIDE TO IT TECHNICAL SUPPORT | R | ANDREWS | 9780357108291 | $146.10 | $109.60 |
| ELT130 | 0C1 | COMPTIA A+ GUIDE TO IT TECHNICAL SUPPORT | R | ANDREWS | 9780357108291 | $146.10 | $109.60 |
| ELT140 | 050 | COMPTIA A+ GUIDE TO IT TECHNICAL SUPPORT | R | ANDREWS | 9780357108291 | $146.10 | $109.60 |
| ELT150 | 050 | COMPTIA A+ GUIDE TO IT TECHNICAL SUPPORT | R | ANDREWS | 9780357108291 | $146.10 | $109.60 |
| ELT221 | 050 | DIGITAL ELECTRONICS:PRACTICAL APPROACH | R | KLEITZ | 9780132543033 | $226.80 | $170.10 |
| ELT223 | 001 | *** NO TEXT *** |   |   |   |   |   |
| ELT225 | 001 | DIGITAL FUND | R | FLOYD | 9780132737968 | $234.20 | $175.65 |
| ENG120 | 001 | ***No information regarding course materials is available.*** |   |   |   |   |   |
| ENG120 | 050 | ***No information regarding course materials is available.*** |   |   |   |   |   |
| ENG211 | 0C1 | *** NO TEXT *** |   |   |   |   |   |
| ENG212 | 0C1 | *** NO TEXT *** |   |   |   |   |   |
| ENG217 | 0C1 | *** NO TEXT *** |   |   |   |   |   |
| ENG250 | 001 | ***No information regarding course materials is available.*** |   |   |   |   |   |
| FIR220 | 001 | EMERGENCY CARE AMD TRANSPORT OF THE SICK AND INJURED W/NAVIGATE 2 | R | AAOS | 9781284107029 | $0.00 | $0.00 |
| FIR220 | 001 | BASIC LIFE SUPPORT (BLS) PROVIDER MANUAL 15-1010 (P) | R | AHA | 9781616694074 | $18.85 | $14.15 |
| FIR220 | 050 | EMERGENCY CARE AMD TRANSPORT OF THE SICK AND INJURED W/NAVIGATE 2 | R | AAOS | 9781284107029 | $0.00 | $0.00 |
| FIR220 | 050 | BASIC LIFE SUPPORT (BLS) PROVIDER MANUAL 15-1010 (P) | R | AHA | 9781616694074 | $18.85 | $14.15 |
| FIR220 | 051 | EMERGENCY CARE AMD TRANSPORT OF THE SICK AND INJURED W/NAVIGATE 2 | R | AAOS | 9781284107029 | $0.00 | $0.00 |
| FIR220 | 051 | BASIC LIFE SUPPORT (BLS) PROVIDER MANUAL 15-1010 (P) | R | AHA | 9781616694074 | $18.85 | $14.15 |
| FRE101 | 002 | *** NO TEXT *** |   |   |   |   |   |
| FRE101 | 0C1 | *** NO TEXT *** |   |   |   |   |   |
| FRE102 | 0C1 | *** NO TEXT *** |   |   |   |   |   |
| GBS101 | 002 | INTERNATIONAL BUSINESS (LOOSE-LEAF) | R | WILD | 9780134730127 | $51.95 | $0.00 |
| GBS101 | 051 | INTERNATIONAL BUSINESS (LOOSE-LEAF) | R | WILD | 9780134730127 | $51.95 | $0.00 |
| GBS101 | 0C1 | INTERNATIONAL BUSINESS (LOOSE-LEAF) | R | WILD | 9780134730127 | $51.95 | $0.00 |
| GBS101 | 0C2 | INTERNATIONAL BUSINESS (LOOSE-LEAF) | R | WILD | 9780134730127 | $51.95 | $0.00 |
| GEG120 | 002 | STUDENT WORLD ATLAS | R | NATIONAL GEOGRAPHIC | 9781426334795 | $13.10 | $9.85 |
| GEG122 | 001 | HUMAN GEOGRAPHY:LANDSCAPES OF HUMAN ACTIVITIES LOOSE LEAF | R | BJELLAND | 9781260430530 | $127.30 | $0.00 |
| GIS190 | 0C1 | GIS TUTORIAL 1:BASIC WORKBOOK, 10. 3 EDITION (P) | R | GORR | 9781589484566 | $80.00 | $0.00 |
| GIS191 | 0C1 | GIS TUTORIAL 1:BASIC WORKBOOK, 10. 3 EDITION (P) | R | GORR | 9781589484566 | $80.00 | $0.00 |
| HBW101 | 050 | BRANDEIS MODERN HEBREW (P) | R | RINGVALD | 9781611689181 | $93.85 | $70.40 |
| HBW201 | 050 | BRANDEIS MODERN HEBREW (P) | R | RINGVALD | 9781611689181 | $93.85 | $70.40 |
| HIN101 | 0C1 | BEGINNING HINDI (P) | R | PIEN | 9781626160224 | $77.90 | $58.45 |
| HIN102 | 0C1 | COLLOQUIAL HINDI | R | BHATIA | 9781138949720 | $54.65 | $41.00 |
| HIS111 | 004 | AMERICA (P) | R | SHI | 9780393668933 | $85.75 | $64.30 |
| HIS111 | 004 | FOR THE RECORD (P) | R | SHI | 9780393673791 | $44.20 | $33.15 |
| HIS111 | 0C1 | *** NO TEXT *** |   |   |   |   |   |
| HIS111 | 0C2 | REVEL FOR THE AMERICAN JOURNEY (ACCESS CODE) (V1) | R | GOLDFIELD | 9780134104584 | $53.25 | $39.95 |
| HIS112 | 001 | GIVE ME LIBERTY VOL TWO | R | FONER | 9780393418101 | $116.90 | $87.70 |
| HIS112 | 001 | VOICES OF FREEDOM VOL TWO | R | FONER | 9780393696929 | $31.20 | $23.40 |
| HIS112 | 002 | *** NO TEXT *** |   |   |   |   |   |
| HIS112 | 009 | *** NO TEXT *** |   |   |   |   |   |
| HIS112 | 0C1 | *** NO TEXT *** |   |   |   |   |   |
| HIS112 | 0C2 | REVEL FOR THE AMERICAN JOURNEY (ACCESS CODE) | R | GOLDFIELD | 9780134104829 | $53.25 | $0.00 |
| HIS131 | 001 | ***No information regarding course materials is available.*** |   |   |   |   |   |
| HIS132 | 002 | ***No information regarding course materials is available.*** |   |   |   |   |   |
| HIS200 | 001 | NAZI GERMANY SOURCEBOOK (P) | R | STACKELBERG | 9780415222143 | $55.05 | $41.30 |
| HIS226 | 001 | MODERN MIDDLE EAST (P) | R | GELVIN | 9780190218867 | $57.10 | $42.85 |
| HIS226 | 001 | MIDDLE EAST IN MODERN WORLD HISTORY | R | TUCKER | 9781138491915 | $73.75 | $55.30 |
| HIS228 | 0C1 | HOLOCAUST (P) | R | NIEWYK | 9780547189468 | $120.00 | $90.00 |
| HIS228 | 0G1 | *** NO TEXT *** |   |   |   |   |   |
| HIS235 | 0C1 | THROUGH WOMEN'S EYES (P) | R | DUBOIS | 9781319104931 | $96.40 | $72.30 |
| HIT104 | 0C1 | LANGUAGE OF MEDICINE | R | CHABNER | 9780323551472 | $103.85 | $77.90 |
| HIT104 | 0C2 | LANGUAGE OF MEDICINE | R | CHABNER | 9780323551472 | $103.85 | $77.90 |
| HIT104 | 0C3 | LANGUAGE OF MEDICINE | R | CHABNER | 9780323551472 | $103.85 | $77.90 |
| HIT104 | 0C4 | LANGUAGE OF MEDICINE | R | CHABNER | 9780323551472 | $103.85 | $77.90 |
| HIT104 | 0C5 | LANGUAGE OF MEDICINE | R | CHABNER | 9780323551472 | $103.85 | $77.90 |
| HIT105 | 0C1 | INTRO TO PHARMACOLOGY (P) | R | ASPERHEIM | 9781437717068 | $65.45 | $49.10 |
| HIT115 | 0C1 | COMPREHENSIVE HEALTH INSURANCE W/MYHEALTHPROFESSIONSLAB ACCESS ETEXT ACCESS | R | VINES | 9780134699813 | $149.35 | $0.00 |
| HIT116 | 0C1 | COMPREHENSIVE HEALTH INSURANCE W/MYHEALTHPROFESSIONSLAB ACCESS ETEXT ACCESS | R | VINES | 9780134699813 | $149.35 | $0.00 |
| HIT122 | 0C1 | AJCC CANCER STAGING MANUAL | R | GREENE | 9783319406176 | $120.00 | $90.00 |
| HIT124 | 0C1 | ***No information regarding course materials is available.*** |   |   |   |   |   |
| HIT127 | 0C1 | AJCC CANCER STAGING MANUAL | R | GREENE | 9783319406176 | $120.00 | $90.00 |
| HSV110 | 0C1 | BECOMING A HELPER | R | COREY | 9780357366271 | $148.00 | $111.00 |
| HSV121 | 0C1 | THEORY & PRACTICE OF COUNSELING & PSYCHOTHERAPY (P) | R | COREY | 9781305263727 | $194.85 | $146.10 |
| HSV121 | 0C1 | MOTIVATIONAL INTERVIEWING: HELPING PEOPLE CHANGE | R | MILLER | 9781609182274 | $66.90 | $50.20 |
| HUM120 | 003 | ***No information regarding course materials is available.*** |   |   |   |   |   |
| HUM120 | 0C1 | *** NO TEXT *** |   |   |   |   |   |
| HUM120 | 0C2 | *** NO TEXT *** |   |   |   |   |   |
| HUM120 | 0G1 | REVEL FOR HUMANITIES:CULTURE,CONTINUITY, AND CHANGE V1 ACCESS CARD | R | SAYRE | 9780134741536 | $77.95 | $58.45 |
| HUM121 | 002 | ***No information regarding course materials is available.*** |   |   |   |   |   |
| HUM122 | 002 | ***No information regarding course materials is available.*** |   |   |   |   |   |
| HUM123 | 002 | ***No information regarding course materials is available.*** |   |   |   |   |   |
| HUM123 | 004 | ***No information regarding course materials is available.*** |   |   |   |   |   |
| HUM124 | 002 | NORTON ANTHOLOGY OF AFRICAN AMER LIT (V1) (P) | R | GATES | 9780393923698 | $67.55 | $50.70 |
| HUM125 | 002 | INTERACTIVE LISTENING | R | CARNEY | 9780983341215 | $45.45 | $34.10 |
| HUM125 | 004 | INTERACTIVE LISTENING | R | CARNEY | 9780983341215 | $45.45 | $34.10 |
| HUM127 | 0C1 | MINDTAP Philosophy 6 month Access Card for Velasquez's Philosophy: A Text with Readings | R | VELASQUEZ | 9781305502062 | $90.95 | $68.20 |
| HUM127 | 0G2 | NICOMACHEAN ETHICS (NEW ED)(TRANS ROSS)(ED BROWN) (P) | R | ARISTOTLE | 9780199213610 | $13.90 | $10.45 |
| HUM127 | 0G2 |   | R | HEIDEGGER | 9780061314599 | $12.50 | $9.35 |
| HUM127 | 0G2 | COMMUNIST MANIFESTO (P) | R | MARX | 9780143106265 | $12.55 | $11.25 |
| HUM127 | 0G2 | ON THE GENEALOGY OF MORALS (NEW TRANS SMITH) (P) | R | NIETZSCHE | 9780199537082 | $11.15 | $8.35 |
| HUM127 | 0G2 | PLATO ON LOVE (P) | R | REEVE | 9780872207882 | $16.65 | $12.50 |
| HUM127 | 0G7 | MINDTAP Philosophy 6 month Access Card for Velasquez's Philosophy: A Text with Readings | R | VELASQUEZ | 9781305502062 | $90.95 | $68.20 |
| HUM131 | 002 | ***No information regarding course materials is available.*** |   |   |   |   |   |
| HUM131 | 0C1 | ***No information regarding course materials is available.*** |   |   |   |   |   |
| HUM131 | 0C2 | ***No information regarding course materials is available.*** |   |   |   |   |   |
| HUM140 | 002 | ***No information regarding course materials is available.*** |   |   |   |   |   |
| HUM141 | 002 | ***No information regarding course materials is available.*** |   |   |   |   |   |
| HUM141 | 0W1 | ***No information regarding course materials is available.*** |   |   |   |   |   |
| HUM142 | 002 | HOUR OF THE STAR (P) | R | LISPECTOR | 9780811219495 | $13.05 | $9.80 |
| HUM142 | 002 | WOMEN WITHOUT MEN: NOVEL OF MODERN IRAN (P) | R | PARSIPUR | 9781558617537 | $16.10 | $12.00 |
| HUM142 | 002 | READ AND RIOT A PUSSY RIOT GUIDE TO ACTIVISM | R | TOLOKONNIKOVA | 9780062741585 | $25.20 | $18.90 |
| HUM160 | 002 | *** NO TEXT *** |   |   |   |   |   |
| HUM160 | 003 | ***No information regarding course materials is available.*** |   |   |   |   |   |
| HUM160 | 0C1 | *** NO TEXT *** |   |   |   |   |   |
| HUM160 | 0C2 | *** NO TEXT *** |   |   |   |   |   |
| HUM161 | 050 | ***No information regarding course materials is available.*** |   |   |   |   |   |
| HUM165 | 002 | EXCURSIONS IN WORLD MUSIC (W/3 CD'S) (REV) | R | NETTL | 9781138666443 | $181.85 | $136.40 |
| HUM210 | 0C1 | SALOME (P) | R | BEARDSLEY | 9780486218304 | $11.15 | $8.40 |
| HUM210 | 0C1 | MEDEA (TRANS ROBERTSON) (P) | R | EURIPIDES | 9781416592259 | $10.30 | $7.75 |
| HUM210 | 0C1 | TAIN (P) | R | KINSELLA | 9780192803733 | $24.75 | $18.60 |
| HUM210 | 0C1 | ARABIAN NIGHTS & DAYS | R | MAHFOUZ | 9780385469012 | $18.85 | $14.15 |
| HUM210 | 0C1 | GILGAMESH: NEW ENGLISH VERSION (P) | R | MITCHELL | 9780743261692 | $18.15 | $13.65 |
| HUM210 | 0C1 | CAIN (P) | R | SARAMAGO | 9780547840178 | $15.00 | $11.25 |
| HUM210 | 0G2 | AFRICAN MYTHS OF ORIGIN (P) | R | BELCHER | 9780140449457 | $15.90 | $11.95 |
| HUM210 | 0G2 | MYTHS FROM MESOPOTAMIA (P) | R | DALLEY | 9780199538362 | $13.95 | $10.35 |
| HUM210 | 0G2 | ODYSSEY (P) | R | HOMER | 9780199925889 | $20.75 | $15.55 |
| HUM210 | 0G2 | MOBY DICK OR THE WHALE (P) | R | MELVILLE | 9780142437247 | $13.40 | $10.05 |
| HUM210 | 0G2 | OEDIPUS THE KING (TRANS GRENE) (P) | R | SOPHOCLES | 9780226768687 | $8.05 | $6.20 |
| HUM210 | 0G5 | SALOME (P) | R | BEARDSLEY | 9780486218304 | $11.15 | $8.40 |
| HUM210 | 0G5 | MEDEA (TRANS ROBERTSON) (P) | R | EURIPIDES | 9781416592259 | $10.30 | $7.75 |
| HUM210 | 0G5 | TAIN (P) | R | KINSELLA | 9780192803733 | $24.75 | $18.60 |
| HUM210 | 0G5 | ARABIAN NIGHTS & DAYS | R | MAHFOUZ | 9780385469012 | $18.85 | $14.15 |
| HUM210 | 0G5 | GILGAMESH: NEW ENGLISH VERSION (P) | R | MITCHELL | 9780743261692 | $18.15 | $13.65 |
| HUM210 | 0G5 | CAIN (P) | R | SARAMAGO | 9780547840178 | $15.00 | $11.25 |
| HUM210 | G50 | SHORT HISTORY OF MYTH (P) | R | ARMSTRONG | 9781841958002 | $16.15 | $12.15 |
| HUM210 | G50 | BHAGAVAD GITA (P) | R | EASWARAN | 9780375705557 | $12.55 | $9.45 |
| HUM210 | G50 | COURTING THE WILD TWIN | R | SHAW | 9781603589505 | $20.10 | $15.10 |
| HUM210 | GC2 | SALOME (P) | R | BEARDSLEY | 9780486218304 | $11.15 | $8.40 |
| HUM210 | GC2 | MEDEA (TRANS ROBERTSON) (P) | R | EURIPIDES | 9781416592259 | $10.30 | $7.75 |
| HUM210 | GC2 | TAIN (P) | R | KINSELLA | 9780192803733 | $24.75 | $18.60 |
| HUM210 | GC2 | ARABIAN NIGHTS & DAYS | R | MAHFOUZ | 9780385469012 | $18.85 | $14.15 |
| HUM210 | GC2 | GILGAMESH: NEW ENGLISH VERSION (P) | R | MITCHELL | 9780743261692 | $18.15 | $13.65 |
| HUM210 | GC2 | CAIN (P) | R | SARAMAGO | 9780547840178 | $15.00 | $11.25 |
| HUM220 | 0W1 | ***No information regarding course materials is available.*** |   |   |   |   |   |
| HUM242 | 002 | CITIZEN 13660 (P) | R | OKUBO | 9780295993546 | $24.65 | $18.50 |
| JPN101 | 050 | GENKI 1 (W/CD) | R | BANNO | 9784789014403 | $49.90 | $37.75 |
| JPN101 | 050 | GENKI: (LVL 1)(WKBK)(W/CD) | R | BANNO | 9784789014410 | $23.85 | $18.20 |
| JPN201 | 050 | GENKI (WKBK)(W/CD) (LVL 2) | R | BANNO | 9784789014441 | $23.85 | $17.90 |
| JPN201 | 050 | GENKI 2 (W/CD) | R | BANNO | 9784789014434 | $49.90 | $37.45 |
| LAE101 | 0C1 | INTRO TO CRIMINAL JUSTICE: PRACTICE & PROCESS (P) | R | PEAK | 9781506391847 | $126.80 | $95.10 |
| LAE201 | 0C1 | CRIMINOLOGY: CORE (P) | R | SIEGEL | 9781337557719 | $182.55 | $136.95 |
| LAE221 | 0C1 | ***No information regarding course materials is available.*** |   |   |   |   |   |
| LAE245 | 0C1 | JUVENILE DELINQUENCY: CORE (P) | R | SIEGEL | 9781305577411 | $170.50 | $131.25 |
| LAE275 | 050 | PROFESSIONAL PROTECTION OFFICER (P) | R | IFPO | 9781856177467 | $59.20 | $44.40 |
| LAE275 | 0C1 | PROFESSIONAL PROTECTION OFFICER (P) | R | IFPO | 9781856177467 | $59.20 | $44.40 |
| MAT060 | 004 | DEVELOPMENTAL MATHEMATICS LOOSE LEAF | O | MILLER | 9781264331017 | $26.00 | $19.50 |
| MAT060 | 005 | DEVELOPMENTAL MATHEMATICS LOOSE LEAF | O | MILLER | 9781264331017 | $26.00 | $19.50 |
| MAT060 | 006 | DEVELOPMENTAL MATHEMATICS LOOSE LEAF | O | MILLER | 9781264331017 | $26.00 | $19.50 |
| MAT060 | 008 | DEVELOPMENTAL MATHEMATICS LOOSE LEAF | O | MILLER | 9781264331017 | $26.00 | $19.50 |
| MAT060 | 051 | DEVELOPMENTAL MATHEMATICS LOOSE LEAF | O | MILLER | 9781264331017 | $26.00 | $19.50 |
| MAT060 | 0C1 | DEVELOPMENTAL MATHEMATICS LOOSE LEAF | O | MILLER | 9781264331017 | $26.00 | $19.50 |
| MAT060 | 0C2 | DEVELOPMENTAL MATHEMATICS LOOSE LEAF | S | MILLER | 9781264331017 | $26.00 | $19.50 |
| MAT070 | 004 | DEVELOPMENTAL MATHEMATICS LOOSE LEAF | O | MILLER | 9781264331017 | $26.00 | $19.50 |
| MAT070 | 005 | DEVELOPMENTAL MATHEMATICS LOOSE LEAF | O | MILLER | 9781264331017 | $26.00 | $19.50 |
| MAT070 | 006 | DEVELOPMENTAL MATHEMATICS LOOSE LEAF | O | MILLER | 9781264331017 | $26.00 | $19.50 |
| MAT070 | 012 | DEVELOPMENTAL MATHEMATICS LOOSE LEAF | O | MILLER | 9781264331017 | $26.00 | $19.50 |
| MAT070 | 051 | DEVELOPMENTAL MATHEMATICS LOOSE LEAF | O | MILLER | 9781264331017 | $26.00 | $19.50 |
| MAT070 | 0C1 | DEVELOPMENTAL MATHEMATICS LOOSE LEAF | O | MILLER | 9781264331017 | $26.00 | $19.50 |
| MAT080 | 0C1 | CUSTOM GEOMETRY (W/MML+) | R | PRENTICE HALL | 9781256153337 | $108.25 | $81.20 |
| MAT080 | 0C2 | CUSTOM GEOMETRY (W/MML+) | R | PRENTICE HALL | 9781256153337 | $108.25 | $81.20 |
| MAT085 | 001 | CUSTOM MYLAB MATH W/ETEXT FOR INTERMEDIATE ALEGEBRA FOR GENERAL EDUCATION | C | LEHMANN | 9780136632788 | $84.45 | $48.75 |
| MAT085 | 001 | CUSTOM PEARSON COLLECTIONS MAT 085 INTERMEDIATE ALGEBRA FOR GENERAL EDUCATION | C | PEARSON | 9780136583516 | $182.40 | $140.45 |
| MAT085 | 0C1 | CUSTOM MYLAB MATH W/ETEXT FOR INTERMEDIATE ALEGEBRA FOR GENERAL EDUCATION | C | LEHMANN | 9780136632788 | $84.45 | $48.75 |
| MAT085 | 0C1 | CUSTOM PEARSON COLLECTIONS MAT 085 INTERMEDIATE ALGEBRA FOR GENERAL EDUCATION | C | PEARSON | 9780136583516 | $182.40 | $140.45 |
| MAT092 | 0C1 | CUSTOM MYLAB MATH PLUS FOR ALGEBRA FOUNDATIONS ACCESS CARD | R | MARTIN-GAY | 9780135333006 | $124.70 | $0.00 |
| MAT095 | 002 | CUSTOM MYLAB MATH PLUS FOR ALGEBRA FOUNDATIONS ACCESS CARD | R | MARTIN-GAY | 9780135333006 | $124.70 | $0.00 |
| MAT095 | 008 | CUSTOM MYLAB MATH PLUS FOR ALGEBRA FOUNDATIONS ACCESS CARD | R | MARTIN-GAY | 9780135333006 | $124.70 | $0.00 |
| MAT095 | 051 | CUSTOM MYLAB MATH PLUS FOR ALGEBRA FOUNDATIONS ACCESS CARD | R | MARTIN-GAY | 9780135333006 | $124.70 | $0.00 |
| MAT095 | 052 | CUSTOM MYLAB MATH PLUS FOR ALGEBRA FOUNDATIONS ACCESS CARD | R | MARTIN-GAY | 9780135333006 | $124.70 | $0.00 |
| MAT095 | 0C1 | CUSTOM MYLAB MATH PLUS FOR ALGEBRA FOUNDATIONS ACCESS CARD | R | MARTIN-GAY | 9780135333006 | $124.70 | $0.00 |
| MAT095 | 0W1 | CUSTOM MYLAB MATH PLUS FOR ALGEBRA FOUNDATIONS ACCESS CARD | R | MARTIN-GAY | 9780135333006 | $124.70 | $0.00 |
| MAT102 | 0C1 | MATH FOR MEDS (W/BIND-IN ACCESS CODE) (P) | R | CURREN | 9781111540913 | $155.90 | $116.85 |
| MAT111 | 0C1 | MML+ FOR BUSINESS MATH STANDALONE ACCESS CODE | R | CLEAVES | 9781323744390 | $136.35 | $0.00 |
| MAT122 | 050 | CUSTOM PRECALCULUS W/MML+ ACCESS CODE | C | BLITZER | 9781323746509 | $190.30 | $0.00 |
| MAT122 | 050 | MML+ FOR PRECALCULUS STANDALONE ACCESS CODE | C | BLITZER | 9781323658604 | $136.35 | $102.30 |
| MAT122 | 0C1 | CUSTOM PRECALCULUS W/MML+ ACCESS CODE | C | BLITZER | 9781323746509 | $190.30 | $0.00 |
| MAT122 | 0C1 | MML+ FOR PRECALCULUS STANDALONE ACCESS CODE | C | BLITZER | 9781323658604 | $136.35 | $102.30 |
| MAT125 | 003 | CUSTOM THINKING MATHEMATICALLY W/MLP PACKAGE | C | BLITZER | 9781323845776 | $0.00 | $0.00 |
| MAT125 | 003 | CUSTOM MYLAB MATH PLUS WITH ETEXT FOR THINKING MATHEMATICALLY ACCESS CODE | C | PEARSON | 9781323842843 | $122.75 | $0.00 |
| MAT125 | 0C1 | CUSTOM THINKING MATHEMATICALLY W/MLP PACKAGE | C | BLITZER | 9781323845776 | $0.00 | $0.00 |
| MAT125 | 0C1 | CUSTOM MYLAB MATH PLUS WITH ETEXT FOR THINKING MATHEMATICALLY ACCESS CODE | C | PEARSON | 9781323842843 | $122.75 | $0.00 |
| MAT125 | 0C2 | CUSTOM THINKING MATHEMATICALLY W/MLP PACKAGE | C | BLITZER | 9781323845776 | $0.00 | $0.00 |
| MAT125 | 0C2 | CUSTOM MYLAB MATH PLUS WITH ETEXT FOR THINKING MATHEMATICALLY ACCESS CODE | C | PEARSON | 9781323842843 | $122.75 | $0.00 |
| MAT125 | 0C3 | CUSTOM THINKING MATHEMATICALLY W/MLP PACKAGE | C | BLITZER | 9781323845776 | $0.00 | $0.00 |
| MAT125 | 0C3 | CUSTOM MYLAB MATH PLUS WITH ETEXT FOR THINKING MATHEMATICALLY ACCESS CODE | C | PEARSON | 9781323842843 | $122.75 | $0.00 |
| MAT125 | 0C4 | CUSTOM THINKING MATHEMATICALLY W/MLP PACKAGE | C | BLITZER | 9781323845776 | $0.00 | $0.00 |
| MAT125 | 0C4 | CUSTOM MYLAB MATH PLUS WITH ETEXT FOR THINKING MATHEMATICALLY ACCESS CODE | C | PEARSON | 9781323842843 | $122.75 | $0.00 |
| MAT125 | 0C5 | CUSTOM THINKING MATHEMATICALLY W/MLP PACKAGE | C | BLITZER | 9781323845776 | $0.00 | $0.00 |
| MAT125 | 0C5 | CUSTOM MYLAB MATH PLUS WITH ETEXT FOR THINKING MATHEMATICALLY ACCESS CODE | C | PEARSON | 9781323842843 | $122.75 | $0.00 |
| MAT125 | 0C6 | CUSTOM THINKING MATHEMATICALLY W/MLP PACKAGE | C | BLITZER | 9781323845776 | $0.00 | $0.00 |
| MAT125 | 0C6 | CUSTOM MYLAB MATH PLUS WITH ETEXT FOR THINKING MATHEMATICALLY ACCESS CODE | C | PEARSON | 9781323842843 | $122.75 | $0.00 |
| MAT129 | 0C1 | CUSTOM PROBLEM SOLVING W/MYMATHLAB ACCESS LOOSE LEAF | C | BILLSTEIN | 9781323109120 | $150.65 | $113.00 |
| MAT129 | 0C1 | CUSTOM MYMATHLABPLUS STANDALONE ACCESS CARD | C | PEARSON | 9781323135518 | $122.75 | $92.05 |
| MAT129 | 0C2 | CUSTOM PROBLEM SOLVING W/MYMATHLAB ACCESS LOOSE LEAF | C | BILLSTEIN | 9781323109120 | $150.65 | $113.00 |
| MAT129 | 0C2 | CUSTOM MYMATHLABPLUS STANDALONE ACCESS CARD | C | PEARSON | 9781323135518 | $122.75 | $92.05 |
| MAT131 | 006 | MYLAB STATISTICSPLUS WITH ETEXT FOR ELEMENTARY STATISTICS -- STANDALONE ACCESSS CARD | R | LARSON | 9781323901069 | $149.35 | $0.00 |
| MAT131 | 007 | MYLAB STATISTICSPLUS WITH ETEXT FOR ELEMENTARY STATISTICS -- STANDALONE ACCESSS CARD | R | LARSON | 9781323901069 | $149.35 | $0.00 |
| MAT131 | 011 | MYLAB STATISTICSPLUS WITH ETEXT FOR ELEMENTARY STATISTICS -- STANDALONE ACCESSS CARD | R | LARSON | 9781323901069 | $149.35 | $0.00 |
| MAT131 | 0C1 | MYLAB STATISTICSPLUS WITH ETEXT FOR ELEMENTARY STATISTICS -- STANDALONE ACCESSS CARD | R | LARSON | 9781323901069 | $149.35 | $0.00 |
| MAT131 | 0C2 | MYLAB STATISTICSPLUS WITH ETEXT FOR ELEMENTARY STATISTICS -- STANDALONE ACCESSS CARD | R | LARSON | 9781323901069 | $149.35 | $0.00 |
| MAT131 | 0C3 | MYLAB STATISTICSPLUS WITH ETEXT FOR ELEMENTARY STATISTICS -- STANDALONE ACCESSS CARD | R | LARSON | 9781323901069 | $149.35 | $0.00 |
| MAT131 | 0C5 | MYLAB STATISTICSPLUS WITH ETEXT FOR ELEMENTARY STATISTICS -- STANDALONE ACCESSS CARD | R | LARSON | 9781323901069 | $149.35 | $0.00 |
| MAT131 | 0C6 | MYLAB STATISTICSPLUS WITH ETEXT FOR ELEMENTARY STATISTICS -- STANDALONE ACCESSS CARD | R | LARSON | 9781323901069 | $149.35 | $0.00 |
| MAT131 | 0H1 | MYLAB STATISTICSPLUS WITH ETEXT FOR ELEMENTARY STATISTICS -- STANDALONE ACCESSS CARD | R | LARSON | 9781323901069 | $149.35 | $0.00 |
| MAT131 | 0W1 | MYLAB STATISTICSPLUS WITH ETEXT FOR ELEMENTARY STATISTICS -- STANDALONE ACCESSS CARD | R | LARSON | 9781323901069 | $149.35 | $0.00 |
| MAT140 | 003 | CUSTOM PRECALCULUS W/MML+ ACCESS CODE | C | BLITZER | 9781323746509 | $190.30 | $0.00 |
| MAT140 | 003 | MML+ FOR PRECALCULUS STANDALONE ACCESS CODE | C | BLITZER | 9781323658604 | $136.35 | $102.30 |
| MAT140 | 007 | CUSTOM PRECALCULUS W/MML+ ACCESS CODE | C | BLITZER | 9781323746509 | $190.30 | $0.00 |
| MAT140 | 007 | MML+ FOR PRECALCULUS STANDALONE ACCESS CODE | C | BLITZER | 9781323658604 | $136.35 | $102.30 |
| MAT140 | 0C1 | CUSTOM PRECALCULUS W/MML+ ACCESS CODE | C | BLITZER | 9781323746509 | $190.30 | $0.00 |
| MAT140 | 0C1 | MML+ FOR PRECALCULUS STANDALONE ACCESS CODE | C | BLITZER | 9781323658604 | $136.35 | $102.30 |
| MAT140 | 0C2 | CUSTOM PRECALCULUS W/MML+ ACCESS CODE | C | BLITZER | 9781323746509 | $190.30 | $0.00 |
| MAT140 | 0C2 | MML+ FOR PRECALCULUS STANDALONE ACCESS CODE | C | BLITZER | 9781323658604 | $136.35 | $102.30 |
| MAT140 | 0C3 | CUSTOM PRECALCULUS W/MML+ ACCESS CODE | C | BLITZER | 9781323746509 | $190.30 | $0.00 |
| MAT140 | 0C3 | MML+ FOR PRECALCULUS STANDALONE ACCESS CODE | C | BLITZER | 9781323658604 | $136.35 | $102.30 |
| MAT140 | 0C4 | CUSTOM PRECALCULUS W/MML+ ACCESS CODE | C | BLITZER | 9781323746509 | $190.30 | $0.00 |
| MAT140 | 0C4 | MML+ FOR PRECALCULUS STANDALONE ACCESS CODE | C | BLITZER | 9781323658604 | $136.35 | $102.30 |
| MAT140 | 0C5 | CUSTOM PRECALCULUS W/MML+ ACCESS CODE | C | BLITZER | 9781323746509 | $190.30 | $0.00 |
| MAT140 | 0C5 | MML+ FOR PRECALCULUS STANDALONE ACCESS CODE | C | BLITZER | 9781323658604 | $136.35 | $102.30 |
| MAT143 | 0C1 | MYLAB MATHPLUS W/ ETEXT FOR COLLEGE MATH FOR BUS,ECON,LIFE SCI, & SOC SCI ACCESS CARD | R | PEARSON | 9781323917572 | $136.35 | $0.00 |
| MAT144 | 0C1 | DISCRETE MATHEMATICS CONNECT STANDALONE ACCESS CODE | O | ROSEN | 9781264051267 | $110.40 | $82.80 |
| MAT144 | 0C1 | DISCRETE MATHEMATICS W/CONNECT ACCESS LOOSE LEAF | O | ROSEN | 9781260262759 | $149.40 | $0.00 |
| MAT144 | 0C2 | DISCRETE MATHEMATICS W/CONNECT ACCESS LOOSE LEAF | R | ROSEN | 9781260262759 | $149.40 | $0.00 |
| MAT149 | 0C1 | CUSTOM PRECALCULUS W/MML+ ACCESS CODE | C | BLITZER | 9781323746509 | $190.30 | $0.00 |
| MAT149 | 0C1 | MML+ FOR PRECALCULUS STANDALONE ACCESS CODE | C | BLITZER | 9781323658604 | $136.35 | $102.30 |
| MAT149 | 0C2 | CUSTOM PRECALCULUS W/MML+ ACCESS CODE | C | BLITZER | 9781323746509 | $190.30 | $0.00 |
| MAT149 | 0C2 | MML+ FOR PRECALCULUS STANDALONE ACCESS CODE | C | BLITZER | 9781323658604 | $136.35 | $102.30 |
| MAT149 | 0C3 | CUSTOM PRECALCULUS W/MML+ ACCESS CODE | C | BLITZER | 9781323746509 | $190.30 | $0.00 |
| MAT149 | 0C3 | MML+ FOR PRECALCULUS STANDALONE ACCESS CODE | C | BLITZER | 9781323658604 | $136.35 | $102.30 |
| MAT149 | 0C4 | CUSTOM PRECALCULUS W/MML+ ACCESS CODE | C | BLITZER | 9781323746509 | $190.30 | $0.00 |
| MAT149 | 0C4 | MML+ FOR PRECALCULUS STANDALONE ACCESS CODE | C | BLITZER | 9781323658604 | $136.35 | $102.30 |
| MAT149 | 0C5 | CUSTOM PRECALCULUS W/MML+ ACCESS CODE | C | BLITZER | 9781323746509 | $190.30 | $0.00 |
| MAT149 | 0C5 | MML+ FOR PRECALCULUS STANDALONE ACCESS CODE | C | BLITZER | 9781323658604 | $136.35 | $102.30 |
| MAT180 | 0C1 | MYLAB MATHPLUS W/ ETEXT FOR COLLEGE MATH FOR BUS,ECON,LIFE SCI, & SOC SCI ACCESS CARD | R | PEARSON | 9781323917572 | $136.35 | $0.00 |
| MAT180 | 0C2 | MYLAB MATHPLUS W/ ETEXT FOR COLLEGE MATH FOR BUS,ECON,LIFE SCI, & SOC SCI ACCESS CARD | R | PEARSON | 9781323917572 | $136.35 | $0.00 |
| MAT190 | 0C1 | CUSTOM BUSINESS STATISTICS W/MML+ ACCESS CODE | C | GROEBNER | 9781323746486 | $214.30 | $0.00 |
| MAT190 | 0C1 | MML+ FOR BUSINESS STATISTICS STANDALONE ACCESS CODE | C | GROEBNER | 9781323744383 | $155.85 | $98.25 |
| MAT190 | 0C2 | CUSTOM BUSINESS STATISTICS W/MML+ ACCESS CODE | C | GROEBNER | 9781323746486 | $214.30 | $0.00 |
| MAT190 | 0C2 | MML+ FOR BUSINESS STATISTICS STANDALONE ACCESS CODE | C | GROEBNER | 9781323744383 | $155.85 | $98.25 |
| MAT250 | 001 | CUSTOM MYMATHLABPLUS STANDALONE ACCESS CARD | R | PEARSON | 9781323135518 | $122.75 | $92.05 |
| MAT250 | 006 | CUSTOM MYMATHLABPLUS STANDALONE ACCESS CARD | R | PEARSON | 9781323135518 | $122.75 | $92.05 |
| MAT250 | 0C1 | CUSTOM MYMATHLABPLUS STANDALONE ACCESS CARD | R | PEARSON | 9781323135518 | $122.75 | $92.05 |
| MAT250 | 0C2 | CUSTOM MYMATHLABPLUS STANDALONE ACCESS CARD | R | PEARSON | 9781323135518 | $122.75 | $92.05 |
| MAT250 | 0C3 | CUSTOM MYMATHLABPLUS STANDALONE ACCESS CARD | R | PEARSON | 9781323135518 | $122.75 | $92.05 |
| MAT251 | 0C1 | CUSTOM MYMATHLABPLUS STANDALONE ACCESS CARD | R | PEARSON | 9781323135518 | $122.75 | $92.05 |
| MAT252 | 050 | CUSTOM MYMATHLABPLUS STANDALONE ACCESS CARD | R | PEARSON | 9781323135518 | $122.75 | $92.05 |
| MAT252 | 0C1 | CUSTOM MYMATHLABPLUS STANDALONE ACCESS CARD | R | PEARSON | 9781323135518 | $122.75 | $92.05 |
| MAT260 | 0C1 | CUSTOM MYMATHLABPLUS STANDALONE ACCESS CARD | R | PEARSON | 9781323135518 | $122.75 | $92.05 |
| MAT260 | 0C2 | CUSTOM MYMATHLABPLUS STANDALONE ACCESS CARD | R | PEARSON | 9781323135518 | $122.75 | $92.05 |
| MAT262 | 0C1 | FIRST COURSE IN DIFFERENTIAL EQUATIONS WITH MODELING AP | R | ZILL | 9781337652469 | $97.45 | $73.05 |
| MAT262 | 0C2 | FIRST COURSE IN DIFFERENTIAL EQUATIONS WITH MODELING AP | R | ZILL | 9781337652469 | $97.45 | $73.05 |
| MEC105 | 0C1 | ***No information regarding course materials is available.*** |   |   |   |   |   |
| MEC220 | 0C1 | ***No information regarding course materials is available.*** |   |   |   |   |   |
| MFG102 | YW1 | ARMATROL ELEARNING ACCESS CODE 206-LSUB4 4 MONTH SUBSCRIPTION | R | AMATROL | 9789970006205 | $0.00 | $0.00 |
| MFG110 | Y50 | *** NO TEXT *** |   |   |   |   |   |
| MFG111 | 050 | ARMATROL ELEARNING ACCESS CODE 206-LSUB4 4 MONTH SUBSCRIPTION | R | AMATROL | 9789970006205 | $0.00 | $0.00 |
| MFG120 | 050 | WELDING: PRIN & APPL | R | JEFFUS | 9781305494695 | $177.95 | $133.45 |
| MFG140 | 050 | INDUSTRIAL ROBOTICS | R | DINWIDDIE | 9781133610991 | $114.00 | $85.50 |
| MFG141 | 001 | *** NO TEXT *** |   |   |   |   |   |
| MFG144 | 050 | CNC PROGRAMMING HANDBOOK (W/CD) | O | SMID | 9780831133474 | $82.75 | $62.05 |
| MFG145 | 050 | *** NO TEXT *** |   |   |   |   |   |
| MFG165 | 050 | *** NO TEXT *** |   |   |   |   |   |
| MFG165 | 0Y1 | *** NO TEXT *** |   |   |   |   |   |
| MFG166 | 050 | *** NO TEXT *** |   |   |   |   |   |
| MFG220 | 050 | *** NO TEXT *** |   |   |   |   |   |
| MFG240 | Y50 | CONTROL OF AUTOMATION MACHINE ELEMENTS USING PROGRAMMABLE CONTROLLERS | R | GELLER | 9789970003303 | $103.90 | $77.95 |
| MFG292 | 0W1 | *** NO TEXT *** |   |   |   |   |   |
| MGT101 | 0C1 | SUPERVISORY MANAGEMENT (P) | R | MOSLEY | 9781285063003 | $272.75 | $204.60 |
| MGT118 | 0C1 | CRAFTING YOUR MESSAGE | R | BABB/FELSENTHAL | 9781465295064 | $65.50 | $49.10 |
| MGT121 | 003 | ***No information regarding course materials is available.*** |   |   |   |   |   |
| MGT121 | 005 | ***No information regarding course materials is available.*** |   |   |   |   |   |
| MGT121 | 051 | ***No information regarding course materials is available.*** |   |   |   |   |   |
| MGT121 | 0C1 | ***No information regarding course materials is available.*** |   |   |   |   |   |
| MGT121 | 0C2 | ***No information regarding course materials is available.*** |   |   |   |   |   |
| MGT160 | 0C1 | SMALL BUSINESS MANAGEMENT | R | LONGENECKER | 9781305405745 | $321.45 | $241.10 |
| MGT205 | 0C1 | ESSEN OF ORGANIZATIONAL BEHAVIOR (MYMANAGEMENTLAB ACCES | R | ROBBINS | 9780134527277 | $123.40 | $0.00 |
| MGT220 | 0C1 | MAKING THE TEAM (P) | R | THOMPSON | 9780134484204 | $149.35 | $112.05 |
| MGT232 | 050 | ***No information regarding course materials is available.*** |   |   |   |   |   |
| MGT266 | 0C1 | ***No information regarding course materials is available.*** |   |   |   |   |   |
| MGT276 | 050 | *** NO TEXT *** |   |   |   |   |   |
| MGT276 | 0C1 | *** NO TEXT *** |   |   |   |   |   |
| MKT131 | 004 | MARKETING: REAL PEOPLE, REAL CHOICES (LOOSE PGS) | O | SOLOMON | 9780134293141 | $51.95 | $0.00 |
| MKT131 | 007 | MARKETING: REAL PEOPLE, REAL CHOICES (LOOSE PGS) | O | SOLOMON | 9780134293141 | $51.95 | $0.00 |
| MKT131 | 008 | MARKETING: REAL PEOPLE, REAL CHOICES (LOOSE PGS) | O | SOLOMON | 9780134293141 | $51.95 | $0.00 |
| MKT131 | 050 | MARKETING: REAL PEOPLE, REAL CHOICES (LOOSE PGS) | O | SOLOMON | 9780134293141 | $51.95 | $0.00 |
| MKT131 | 051 | MARKETING: REAL PEOPLE, REAL CHOICES (LOOSE PGS) | O | SOLOMON | 9780134293141 | $51.95 | $0.00 |
| MKT131 | 0C1 | MARKETING: REAL PEOPLE, REAL CHOICES (LOOSE PGS) | O | SOLOMON | 9780134293141 | $51.95 | $0.00 |
| MKT131 | 0C2 | MARKETING: REAL PEOPLE, REAL CHOICES (LOOSE PGS) | O | SOLOMON | 9780134293141 | $51.95 | $0.00 |
| MKT132 | 0C1 | ***No information regarding course materials is available.*** |   |   |   |   |   |
| MKT165 | 0C1 | *** NO TEXT *** |   |   |   |   |   |
| MKT230 | 0C1 | MYLAB MARKETING WITH ETEXT ACCESS CARD FOR COMSUMER BEHAVIOR | R | SOLOMON | 9780135226018 | $97.40 | $73.05 |
| MKT275 | 0C1 | *** NO TEXT *** |   |   |   |   |   |
| MLT125 | 0C1 | PHARMACY TECHNICIAN | R | PERSPECTIVE PRESS | 9781640431386 | $93.50 | $0.00 |
| MLT125 | 0C1 | PHARMACY TECHNICIAN WORKBOOK & CERTIFICATION REVIEW | R | PERSPECTIVE PRESS | 9781640431393 | $51.90 | $0.00 |
| MLT125 | 0C1 | PHARMACY CALCULATIONS | R | POWERS | 9781617318979 | $62.30 | $46.75 |
| PAR101 | 050 | PARALEGAL TODAY (W/OUT ACCESS CODE) | R | MILLER | 9781305506084 | $228.95 | $180.15 |
| PAR110 | Y50 | LEGAL RESEARCH, ANALYSIS, & WRITING (P) | R | HAMES | 9780134559841 | $170.65 | $128.00 |
| PAR110 | Y50 | THE BLUEBOOK: UNIFORM SYSTEMS OF CITATION | R | HARVARD LAW | 9780578666150 | $44.20 | $33.15 |
| PAR123 | 050 | PRACTICAL REAL ESTATE LAW | R | HINKEL | 9780357358375 | $175.35 | $131.50 |
| PAR210 | Y50 | *** NO TEXT *** |   |   |   |   |   |
| PAR212 | 050 | WILLS, TRUSTS & ESTATE ADMINISTRATION | R | MONTANTE | 9780132151290 | $207.80 | $155.85 |
| PAR225 | 050 | BASIC BANKRUPTCY LAW FOR PARALEGALS (P) | R | BUCHBINDER | 9781454873402 | $244.20 | $183.15 |
| PAR227 | 050 | INTELLECTUAL PROPERTY (P) | R | BOUCHOUX | 9781305948464 | $194.85 | $146.15 |
| PAR250 | 001 | *** NO TEXT *** |   |   |   |   |   |
| PED101 | 0C1 | RESPONDING TO EMERGENCIES #656138: COMP FIRST AID/CPR/AED (P) | R | AMER RED CROSS | 9781584805540 | $73.50 | $41.40 |
| PED101 | 0C2 | RESPONDING TO EMERGENCIES #656138: COMP FIRST AID/CPR/AED (P) | R | AMER RED CROSS | 9781584805540 | $73.50 | $41.40 |
| PED102 | 0C1 | ALTERS & SCHIFF ESSENTIAL CONCEPTS FOR HEALTHY LIVING (P) | R | HOUSMAN | 9781284152791 | $172.00 | $0.00 |
| PED230 | 0C1 | IHSA COACHING PRIN. ONLINE COURSE WITH CODE (P) | R | ASEP | 9781450430418 | $129.90 | $97.40 |
| PED230 | 0C1 | SPORTS FIRST AID ONLINE | R | IHSA | 9781450476416 | $90.95 | $68.20 |
| PED230 | 0C2 | IHSA COACHING PRIN. ONLINE COURSE WITH CODE (P) | R | ASEP | 9781450430418 | $129.90 | $97.40 |
| PED230 | 0C2 | SPORTS FIRST AID ONLINE | R | IHSA | 9781450476416 | $90.95 | $68.20 |
| PHL105 | 006 | THE POWER OF LOGIC CONNECT ACCESS CARD | R | HOWARD-SNYDER | 9781259339288 | $103.90 | $77.95 |
| PHL105 | 0C1 | THE POWER OF LOGIC CONNECT ACCESS CARD | R | HOWARD-SNYDER | 9781259339288 | $103.90 | $77.95 |
| PHL105 | 0C2 | THE POWER OF LOGIC CONNECT ACCESS CARD | R | HOWARD-SNYDER | 9781259339288 | $103.90 | $77.95 |
| PHL106 | 0G3 | ***No information regarding course materials is available.*** |   |   |   |   |   |
| PHL106 | 0G6 | ***No information regarding course materials is available.*** |   |   |   |   |   |
| PHL106 | G50 | ***No information regarding course materials is available.*** |   |   |   |   |   |
| PHL107 | 0W1 | ***No information regarding course materials is available.*** |   |   |   |   |   |
| PHL205 | 002 | REVEALING WORLD RELIGIONS 7.0 | R | ELLER | 9780073274447 | $58.45 | $33.75 |
| PHL205 | 005 | ***No information regarding course materials is available.*** |   |   |   |   |   |
| PHL205 | 051 | ***No information regarding course materials is available.*** |   |   |   |   |   |
| PHL205 | 052 | REVEALING WORLD RELIGIONS 7.0 | R | ELLER | 9780073274447 | $58.45 | $33.75 |
| PHL205 | 0C1 | ILLUSTRATED GUIDE TO WORLD RELIGIONS (P) | R | COOGAN | 9780195219975 | $25.65 | $19.25 |
| PHL205 | 0C1 | SACRED TEXTS OF WORLD (P) | R | SMART | 9780824506391 | $44.95 | $33.70 |
| PHL205 | 0C1 | PATTERNS OF FAITH AROUND THE WORLD (P) | R | SMITH | 9781851681648 | $28.40 | $21.30 |
| PHL205 | 0C2 | ILLUSTRATED GUIDE TO WORLD RELIGIONS (P) | R | COOGAN | 9780195219975 | $25.65 | $19.25 |
| PHL205 | 0C2 | SACRED TEXTS OF WORLD (P) | R | SMART | 9780824506391 | $44.95 | $33.70 |
| PHL205 | 0C2 | PATTERNS OF FAITH AROUND THE WORLD (P) | R | SMITH | 9781851681648 | $28.40 | $21.30 |
| PHL230 | 0G2 | ***No information regarding course materials is available.*** |   |   |   |   |   |
| PHY115 | 0C1 | COSMIC PERSPECTIVE (LOOSE-LEAF) | O | BENNETT | 9780134990637 | $51.95 | $39.00 |
| PHY115 | 0C2 | COSMIC PERSPECTIVE (LOOSE-LEAF) | O | BENNETT | 9780134990637 | $51.95 | $39.00 |
| PHY131 | 002 | PHYSICS (LOOSE PGS)(W/OUT MOD MASTERINGPHYSICS) | O | GIANCOLI | 9780321869111 | $51.95 | $0.00 |
| PHY131 | 003 | PHYSICS (LOOSE PGS)(W/OUT MOD MASTERINGPHYSICS) | O | GIANCOLI | 9780321869111 | $51.95 | $0.00 |
| PHY221 | 050 | PHYSICS FOR SCIENTISTS & ENGINEERS (LOOSE PGS)(W/OUT ACC | O | KNIGHT | 9780134092508 | $51.95 | $0.00 |
| PSC101 | 002 | CHALLENGE OF DEMOCRACY, 2018 ELECTION UP (P) | C | JANDA | 9781337799812 | $146.10 | $109.60 |
| PSC101 | 003 | CHALLENGE OF DEMOCRACY, 2018 ELECTION UP (P) | C | JANDA | 9781337799812 | $146.10 | $109.60 |
| PSC101 | 0C1 | WE THE PEOPLE (W/ACCESS CODE) | R | GINSBERG | 9780393679670 | $90.95 | $68.20 |
| PSC201 | 050 | *** NO TEXT *** |   |   |   |   |   |
| PSC202 | 002 | HOW THE WORLD WORKS (P) | C | BOVA | 9780134378848 | $109.30 | $82.00 |
| PSC202 | 002 | REVEL FOR HOW THE WORLD WORKS ACCESS CARD | C | BOVA | 9780134381572 | $77.95 | $0.00 |
| PSC209 | 001 | *** NO TEXT *** |   |   |   |   |   |
| PSY101 | 002 | EXPLORING PSYCHOLOGY IN MODULES LOOSE LEAF & LAUNCHPAD ACCESS | R | MYERS | 9781319250621 | $98.75 | $0.00 |
| PSY101 | 004 | EXPLORING PSYCHOLOGY IN MODULES LOOSE LEAF & LAUNCHPAD ACCESS | R | MYERS | 9781319250621 | $98.75 | $0.00 |
| PSY101 | 006 | EXPERIENCE PSYCHOLOGY LOOSE LEAF | O | KING | 9781264115327 | $26.00 | $19.50 |
| PSY101 | 008 | EXPLORING PSYCHOLOGY IN MODULES LOOSE LEAF & LAUNCHPAD ACCESS | R | MYERS | 9781319250621 | $98.75 | $0.00 |
| PSY101 | 014 | EXPLORING PSYCHOLOGY IN MODULES LOOSE LEAF & LAUNCHPAD ACCESS | R | MYERS | 9781319250621 | $98.75 | $0.00 |
| PSY101 | 020 | EXPERIENCE PSYCHOLOGY W/CONNECT LOOSE LEAF | R | KING | 9781260516623 | $146.15 | $0.00 |
| PSY101 | 021 | EXPLORING PSYCHOLOGY IN MODULES LOOSE LEAF & LAUNCHPAD ACCESS | R | MYERS | 9781319250621 | $98.75 | $0.00 |
| PSY101 | 026 | EXPERIENCE PSYCHOLOGY CONNECT ACCESS CARD | C | KING | 9781260154955 | $116.90 | $87.70 |
| PSY101 | 026 | EXPERIENCE PSYCHOLOGY W/CONNECT LOOSE LEAF | C | KING | 9781260516623 | $146.15 | $0.00 |
| PSY101 | 0C1 | EXPERIENCE PSYCHOLOGY LOOSE LEAF | O | KING | 9781264115327 | $26.00 | $19.50 |
| PSY101 | 0C2 | EXPERIENCE PSYCHOLOGY LOOSE LEAF | O | KING | 9781264115327 | $26.00 | $19.50 |
| PSY101 | 0C3 | EXPERIENCE PSYCHOLOGY LOOSE LEAF | O | KING | 9781264115327 | $26.00 | $19.50 |
| PSY101 | 0C4 | EXPLORING PSYCHOLOGY IN MODULES LOOSE LEAF & LAUNCHPAD ACCESS | R | MYERS | 9781319250621 | $98.75 | $0.00 |
| PSY101 | 0C6 | EXPERIENCE PSYCHOLOGY LOOSE LEAF | O | KING | 9781264115327 | $26.00 | $19.50 |
| PSY101 | 0C7 | EXPERIENCE PSYCHOLOGY LOOSE LEAF | O | KING | 9781264115327 | $26.00 | $19.50 |
| PSY101 | 0C8 | EXPERIENCE PSYCHOLOGY LOOSE LEAF | O | KING | 9781264115327 | $26.00 | $19.50 |
| PSY101 | 0C9 | EXPERIENCE PSYCHOLOGY CONNECT ACCESS CARD | C | KING | 9781260154955 | $116.90 | $87.70 |
| PSY101 | 0C9 | EXPERIENCE PSYCHOLOGY W/CONNECT LOOSE LEAF | C | KING | 9781260516623 | $146.15 | $0.00 |
| PSY101 | 0W2 | EXPLORING PSYCHOLOGY IN MODULES LOOSE LEAF & LAUNCHPAD ACCESS | R | MYERS | 9781319250621 | $98.75 | $0.00 |
| PSY120 | 008 | LIVES ACROSS CULTURES | R | GARDINER | 9780134629445 | $103.90 | $77.95 |
| PSY120 | 012 | LIFE:ESSENITALS OF HUMAN DEVELOPMENT LOOSE LEAF | O | MARTORELL | 9781264116867 | $26.00 | $19.50 |
| PSY120 | 0C1 | LIFE:ESSENITALS OF HUMAN DEVELOPMENT LOOSE LEAF | O | MARTORELL | 9781264116867 | $26.00 | $19.50 |
| PSY120 | 0C2 | LIFE:ESSENITALS OF HUMAN DEVELOPMENT LOOSE LEAF | O | MARTORELL | 9781264116867 | $26.00 | $19.50 |
| PSY120 | 0C3 | LIFE:ESSENITALS OF HUMAN DEVELOPMENT LOOSE LEAF | O | MARTORELL | 9781264116867 | $26.00 | $19.50 |
| PSY120 | 0C4 | EXPERIENCE HUMAN DEVELOPMENT LOOSE LEAF INCLUSIVE ACCESS | R | PAPALIA | 9781264261673 | $26.00 | $19.50 |
| PSY120 | 0W1 | CUSTOM LIFE SPAN DEVELOPMENT LOOSE LEAF W/CONNECT PLUS | R | SANTROCK | 9781260118445 | $152.00 | $0.00 |
| PSY120 | OC5 | ***No information regarding course materials is available.*** |   |   |   |   |   |
| PSY122 | 0C1 | CUSTOM HUMAN SEXUALITY(W/CONNECT+/ICLICKER REBATE)LOOSE LEAF | R | HERDT | 9780078116131 | $128.00 | $0.00 |
| PSY201 | 0C1 | EDUCATIONAL PSYCHOLOGY LOOSE LEAF | R | SANTROCK | 9781260152760 | $129.90 | $0.00 |
| PSY202 | 0C1 | SOCIAL PSYCHOLOGY (LOOSE-LEAF)(W/NEW ACCESS CARD) | C | MYERS | 9781260516760 | $163.65 | $0.00 |
| PSY202 | 0C1 | SOCIAL PSYCHOLOGY CONNECT ACCESS CARD | C | MYERS | 9781260139822 | $116.90 | $87.70 |
| PSY203 | 002 | ESSENTIALS FOR UNDERSTANDING ABNORMAL BEHAVIOR (LIBRARY ED) | R | SUE | 9781305639997 | $246.70 | $185.05 |
| PSY204 | 0C1 | ADOLESCENCE | R | SANTROCK | 9781260137064 | $127.30 | $0.00 |
| PSY205 | 0C1 | ADULT DEVELOPMENT & AGING W/MINDTAP LOOSE LEAF | R | CAVANAUGH | 9781337745031 | $125.00 | $93.75 |
| PSY206 | 0C1 | THEORIES OF PERSONALITY EBOOK ACCESS CARD | C | FEIST | 9781264144242 | $58.45 | $0.00 |
| PSY206 | 0C1 | THEORIES OF PERSONALITY LOOSE LEAF | C | FEIST | 9781260838626 | $127.30 | $73.50 |
| PSY211 | 0C1 | CHILD'S WORLD LOOSE LEAF | R | MARTORELL | 9781259201455 | $175.35 | $131.50 |
| PSY221 | 0C1 | INDUSTRIAL/ORGANIZATIONAL PSYCHOLOGY UNDERSTANDING THE WORKPLACE LOOSE LEAF | R | LEVY | 9781319269968 | $139.65 | $0.00 |
| PSY240 | 0C1 | METHODS IN BEHAVIORAL RESEARCH (LOOSE-LEAF) | C | COZBY | 9781260380057 | $94.85 | $54.75 |
| PSY240 | 0C1 | METHODS OF BEHAVIORAL RESEARCH EBOOK ACCESS CARD | C | COZBY | 9781260917802 | $58.45 | $0.00 |
| PTA162 | 0C1 | ***No information regarding course materials is available.*** |   |   |   |   |   |
| RUS101 | 050 | SPUTNIK: INTRO. RUSSIAN LANGUAGE COURSE, PART 1 WORKBOOK | R | ROCHTCHINA | 9780993913914 | $17.80 | $0.00 |
| RUS101 | 050 | INTRO. RUSSIAN LANGUAGE COURSE, PART 1 | R | SPUTNIK | 9780993913907 | $43.15 | $0.00 |
| RUS201 | 050 | SPUTNIK WORKBOOK: AN INTRODUCTORY RUSSIAN LANGUAGE COURSE, PART 2 | R | ROCHTCHINA | 9780993913938 | $19.35 | $0.00 |
| RUS201 | 050 | SPUTNIK: INTRO TO RUSSIAN LANGUAGE COURSE PART #2 (P) | R | ROCHTCHINA | 9780993913921 | $44.65 | $33.50 |
| SOC101 | 001 | THE REAL WORLD LOOSE LEAF | O | FERRIS | 9780393444230 | $26.00 | $19.50 |
| SOC101 | 005 | THE REAL WORLD LOOSE LEAF | O | FERRIS | 9780393444230 | $26.00 | $19.50 |
| SOC101 | 008 | THE REAL WORLD LOOSE LEAF | O | FERRIS | 9780393444230 | $26.00 | $19.50 |
| SOC101 | 012 | THE REAL WORLD LOOSE LEAF | O | FERRIS | 9780393444230 | $26.00 | $19.50 |
| SOC101 | 013 | THE REAL WORLD LOOSE LEAF | O | FERRIS | 9780393444230 | $26.00 | $19.50 |
| SOC101 | 014 | THE REAL WORLD LOOSE LEAF | O | FERRIS | 9780393444230 | $26.00 | $19.50 |
| SOC101 | 0C1 | THE REAL WORLD LOOSE LEAF | O | FERRIS | 9780393444230 | $26.00 | $19.50 |
| SOC101 | 0C2 | THE REAL WORLD LOOSE LEAF | O | FERRIS | 9780393444230 | $26.00 | $19.50 |
| SOC101 | 0C3 | THE REAL WORLD LOOSE LEAF | O | FERRIS | 9780393444230 | $26.00 | $19.50 |
| SOC101 | 0C4 | THE REAL WORLD LOOSE LEAF | O | FERRIS | 9780393444230 | $26.00 | $19.50 |
| SOC101 | 0C5 | THE REAL WORLD LOOSE LEAF | O | FERRIS | 9780393444230 | $26.00 | $19.50 |
| SOC103 | 003 | CUSTOM UNDERSTANDING SOCIAL PROBLEMS LOOSE LEAF | O | MOONEY | 9780357012598 | $19.50 | $0.00 |
| SOC103 | 0C1 | CUSTOM UNDERSTANDING SOCIAL PROBLEMS LOOSE LEAF | O | MOONEY | 9780357012598 | $19.50 | $0.00 |
| SOC103 | 0C2 | CUSTOM UNDERSTANDING SOCIAL PROBLEMS LOOSE LEAF | O | MOONEY | 9780357012598 | $19.50 | $0.00 |
| SOC103 | 0C3 | CUSTOM UNDERSTANDING SOCIAL PROBLEMS LOOSE LEAF | O | MOONEY | 9780357012598 | $19.50 | $0.00 |
| SOC103 | 0C4 | CUSTOM UNDERSTANDING SOCIAL PROBLEMS LOOSE LEAF | O | MOONEY | 9780357012598 | $19.50 | $0.00 |
| SOC103 | 0C5 | CUSTOM UNDERSTANDING SOCIAL PROBLEMS LOOSE LEAF | O | MOONEY | 9780357012598 | $19.50 | $0.00 |
| SOC103 | 0C6 | CUSTOM UNDERSTANDING SOCIAL PROBLEMS LOOSE LEAF | O | MOONEY | 9780357012598 | $19.50 | $0.00 |
| SOC103 | Y50 | CUSTOM UNDERSTANDING SOCIAL PROBLEMS LOOSE LEAF | O | MOONEY | 9780357012598 | $19.50 | $0.00 |
| SOC104 | 0C1 | THE FAMILY LOOSE LEAF | O | COHEN | 9780393681017 | $26.00 | $19.50 |
| SOC230 | 0C1 | GENDERED WORLDS ACCESS CODE | R | AULETTE | 9780190647865 | $51.95 | $38.95 |
| SOC232 | 0C1 | RACE IN AMERICA LOOSE LEAF | R | DESMOND | 9780393419528 | $65.50 | $37.80 |
| SPE103 | 002 | ART OF PUBLIC SPEAKING CONNECT ACCESS CODE | O | LUCAS | 9781260996944 | $90.95 | $0.00 |
| SPE103 | 011 | ART OF PUBLIC SPEAKING CONNECT ACCESS CODE | R | LUCAS | 9781260996944 | $90.95 | $0.00 |
| SPE103 | 013 | ART OF PUBLIC SPEAKING CONNECT ACCESS CODE | R | LUCAS | 9781260996944 | $90.95 | $0.00 |
| SPE103 | 014 | *** NO TEXT *** |   |   |   |   |   |
| SPE103 | 017 | ART OF PUBLIC SPEAKING CONNECT ACCESS CODE | R | LUCAS | 9781260996944 | $90.95 | $0.00 |
| SPE103 | 018 | *** NO TEXT *** |   |   |   |   |   |
| SPE103 | 021 | ***No information regarding course materials is available.*** |   |   |   |   |   |
| SPE103 | 026 | *** NO TEXT *** |   |   |   |   |   |
| SPE103 | 051 | ***No information regarding course materials is available.*** |   |   |   |   |   |
| SPE103 | 0C1 | *** NO TEXT *** |   |   |   |   |   |
| SPE103 | 0C2 | ART OF PUBLIC SPEAKING CONNECT ACCESS CODE | R | LUCAS | 9781260996944 | $90.95 | $0.00 |
| SPE103 | 0C3 | ART OF PUBLIC SPEAKING CONNECT ACCESS CODE | R | LUCAS | 9781260996944 | $90.95 | $0.00 |
| SPE103 | 0C4 | ART OF PUBLIC SPEAKING CONNECT ACCESS CODE | R | LUCAS | 9781260996944 | $90.95 | $0.00 |
| SPE103 | Y50 | ART OF PUBLIC SPEAKING CONNECT ACCESS CODE | R | LUCAS | 9781260996944 | $90.95 | $0.00 |
| SPE125 | 050 | SIGNING NATURALLY (ST WKBK)(UNITS 1-6)(W/2DVDS &BNDIN ACCESS | R | SMITH | 9781581212105 | $99.30 | $74.50 |
| SPE125 | 050 | GOREACT ACCESS CODE | R | SPEAKWORKS | 9781611650112 | $19.45 | $14.60 |
| SPN101 | 003 | CONECTADOS COMMUNICATION MANUAL + MINTAP ACCESS CARD | R | MARINELLI | 9780357100820 | $206.45 | $0.00 |
| SPN101 | 0C1 | CONECTADOS COMMUNICATION MANUAL + MINTAP ACCESS CARD | R | MARINELLI | 9780357100820 | $206.45 | $0.00 |
| SPN101 | 0C2 | CONECTADOS COMMUNICATION MANUAL + MINTAP ACCESS CARD | R | MARINELLI | 9780357100820 | $206.45 | $0.00 |
| SPN101 | 0C3 | CONECTADOS COMMUNICATION MANUAL + MINTAP ACCESS CARD | R | MARINELLI | 9780357100820 | $206.45 | $0.00 |
| SPN102 | 002 | CONECTADOS COMMUNICATION MANUAL + MINTAP ACCESS CARD | R | MARINELLI | 9780357100820 | $206.45 | $0.00 |
| SPN102 | 050 | CONECTADOS COMMUNICATION MANUAL + MINTAP ACCESS CARD | R | MARINELLI | 9780357100820 | $206.45 | $0.00 |
| SPN102 | 0C1 | CONECTADOS COMMUNICATION MANUAL + MINTAP ACCESS CARD | R | MARINELLI | 9780357100820 | $206.45 | $0.00 |
| SPN102 | 0C2 | CONECTADOS COMMUNICATION MANUAL + MINTAP ACCESS CARD | R | MARINELLI | 9780357100820 | $206.45 | $0.00 |
| SPN102 | 0W1 | CONECTADOS COMMUNICATION MANUAL + MINTAP ACCESS CARD | R | MARINELLI | 9780357100820 | $206.45 | $0.00 |
| SPN201 | 0C1 | IMAGINA 4E SE(PB) + SSPLUS + WSAM | R | BLANCO | 9781680057027 | $268.85 | $0.00 |
| SPN202 | 0C1 | IMAGINA 4E SE(PB) + SSPLUS + WSAM | R | BLANCO | 9781680057027 | $268.85 | $0.00 |
| SPN202 | 0W1 | ***No information regarding course materials is available.*** |   |   |   |   |   |
| SSC105 | 002 | RACIAL AND ETHNIC GROUPS IN THE US (REVEL ACCESS CARD) | R | SCHAEFER | 9780134736419 | $77.95 | $58.45 |
| SSC201 | 003 | THINKING GLOBALLY (P) | R | JUERGENSMEYER | 9780520278448 | $58.40 | $43.80 |
| SSC201 | 003 | GLOBAL STUDIES READER (P) | R | STEGER | 9780199338467 | $70.65 | $53.00 |
| THE103 | 0W1 | ***No information regarding course materials is available.*** |   |   |   |   |   |
| THE202 | 0W1 | ***No information regarding course materials is available.*** |   |   |   |   |   |
| URD101 | 0C1 | BEGINNING URDU (P) | R | PIEN | 9781589017788 | $83.40 | $62.55 |
| URD102 | 0C1 | LET'S STUDY URDU AN INTRODUCTORY COURSE | R | ASANI | 9780300214383 | $64.45 | $48.35 |