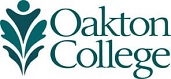 Frequently Asked Questions
What is career counseling?
Career counseling is a highly interactive, participatory process where a career counselor helps you learn about yourself, the world of work, how to investigate careers, your decision making style and what you might need to make a career decision.

What do career counselors do?
Career counselors work with you to uncover the obstacles to career decision-making that you are experiencing. You may find that you need to know more about who you are and what is most important to you in your work life. You may want help researching careers and/or developing your decision making skills. Some people experience conflicts between their family's expectation and their own career preferences. Career counselors will show you how to use tools, identify resources and help you think systematically about your career decision-making.

What exactly will I be doing in my meetings with the career counselor?
The career counselor will get to know you by asking questions about your social, academic, and work history during the first appointment. Based on that information, you and the career counselor will discuss various options for next steps. Next steps may entail self exploration activities, research and reading, or journaling, and additional discussion. Usually, you will be given "homework" to complete by the next session. Typically you will complete as much work outside the appointment as within.

How many sessions does career counseling take?
Career decision making is a developmental process and because everyone brings varying perspectives, experiences, and styles to the decision making process, it's different for each person. Three sessions are sufficient for some while twenty is not enough for others. However, the average is 5-10 sessions. Note: you are limited to one career counseling appointment per week.

Do I always meet with the same career counselor?
Due to the nature of career exploration it is important for you to consistently work with one career counselor. If for any reason you wish to switch career counselors you can do so. However, you must choose one career counselor to work with and not split your time among the various career counselors.

Who are the staff and what kind of training do they have?
Career Services at Oakton Community College employs professional staff. Career Services staff have Master's degrees in counseling or counseling psychology, and human resources combined with many years of business, clinical, academic, and teaching experiences. Feel free to ask your career counselor for her/his specific credentials and background.

Is there a cost?
Career Services offers one-on-one career counseling and job search coaching FREE to currently enrolled students and alumni with an Oakton awarded degree or certificate. There may be a one time fee of $20-$40 associated with some of the activities your career counselor may recommend for you.
All others will be charged $45 per session to meet individually with staff.
Job search workshops; our online job board; computer assisted career guidance and information system software; physical resources in Career Services on the Des Plaines Campus including computers, printer, fax machine and telephone for career exploration and job search activities will remain FREE for EVERYONE.

Does Career Services offer job placement?
Through job search coaching you will develop the many skills essential for a successful job search including how to write effective resumes and cover letters, interview successfully, capitalize on networking, and expand a job search approach beyond traditional methods, including social media. Career Services also offers many job search preparation workshops.

Does Career Services list jobs?
Oakton Community College students, alumni and community members are welcome to take advantage of the job opportunities posted on our online job board, www.collegecentral.com/oakton. View job listings sent to 14 partner community colleges on our online job board after completing the registration process. You can visit the Web site 24/7. CCJobNet partner schools include Elgin Community College, Highland Community College, Illinois Valley Community College, Joliet Junior College, Kankakee Community College, Kishwaukee College, McHenry County College, Moraine Valley Community College, Oakton Community College, Prairie State College, Rock Valley College, South Suburban College, Triton College, and Waubonsee Community College.