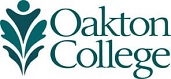 On Campus Recruiting
Career and Transfer Center offers employers an opportunity to recruit on-campus throughout the school year. Employers recruit at both the Des Plaines and Skokie Campuses.
Locations
Des Plaines Student Street across from the cafeteria from 11 a.m. - 1 p.m.
Lee Center Foyer of the Margaret Burke Lee Science and Health Careers Center (at the Des Plaines campus) from 11 a.m. - 1 p.m.
Skokie Foyer directly inside the main entrance from 11 a.m. - 1 p.m.
There is no on-campus recruiting on Fridays.