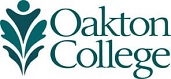 Career Counseling
Career counselors take a developmental approach to guide individuals through a highly interactive process of career exploration and decision-making.
Career development is a lifelong process.  Career counselors work with you to facilitate career decision making.  Through an assortment of activities, career counselors guide you to discover those personal characteristics and motivators that influence career decisions.  Although there are no magic answers, many tools and strategies are available that can help you to better understand your occupational identity.
As of December 1, 2011 there was a change in the fee structure for services offered by Career Services.
Career and Transfer Center continues to offer one-on-one career counseling and job search coaching FREE to currently enrolled students and alumni with an Oakton awarded degree or certificate.  There may be a one time fee of $20-$40 associated with some of the activities your career counselor may recommend for you.
All others will be charged $45 per session to meet individually with a Career Counselor.
Career Counselors are seen by appointment.