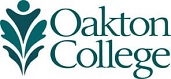 Employer Information
Company testimonial
"In fall 2006, we hired Oakton intern Dorrie Chmlenko as a temporary employee, and soon added her to our permanent staff. Dorrie was able to 'hit the ground running' and quickly became an effective member of our team. I credit Dorrie's Oakton education, as well as her personal attributes, for her early success."
— Shar Barrows, NanoInk, Skokie, IL
Employer Benefits
The opportunity to hire qualified and pre-screened students seeking "real world" work experience.
The potential to identify and supervise future full-time employees.
Subsidies may be available for a portion of interns' salaries.
Types of Internships Oakton Students are Looking For
We have students looking for internships in nearly all fields, particularly accounting, graphic design, marketing/sales, IT, and manufacturing.

Please Note: We do not place students in direct patient care positions (nursing, substance abuse counseling, etc.) because of the additional liability and supervisor requirements. (For information on becoming a practicum/clinical site for our nursing or substance abuse counseling department, please contact the department directly.)
 
Most internships are 10–16 weeks long, 10–20 hours per week, and pay $9–15 an hour (actual length, hours, and pay determined by Employer in consultation with Internship Specialist and student intern).
During the internship
The student's learning objectives are determined between the student, site supervisor (employer representative), and Oakton Internship Specialist.
The Internship Specialist will visit your company at least once each semester.
The company and student submit mid-year and final evaluations to Oakton.
Starting an Internship
Complete an Online Employer Internship Application. Alternatively, use our downloadable Employer Internship Application form (PDF) and return to the Internship Program via e-mail, fax, or mail.
Companies requesting an intern from Oakton for the first time can expect a site visit from the Internship Specialist.
The position will appear on Oakton's Web site and will be advertised to all interested students. The Internship Specialist will pre-screen applicants.
The Internship Specialist will forward the resumes and cover letters of all interested students who meet the pre-screening requirements.
Employers may then interview any potential candidates and notify the Internship Specialist of their hiring decision.
Employers will receive the Employer Handbook and all paperwork required during the Internship period.
Employers offering a paid internship may submit a reimbursement form at the completion of the internship and may receive partial reimbursement for the intern's salary in June.