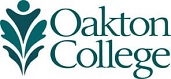 Finding an Internship
Complete an Internship Application (PDF) and return to the Internship Specialist via email, fax, or mail or use our online Internship Application form.
Submit a resume and cover letter (preferably via e-mail). Review the instruction sheets to ensure documents are in the proper format:

Resume Instructions
Download resume tips and sample resume (pdf).
Cover Letter Instructions
Download cover letter tips and samples (pdf).

Return application materials to the Internship Specialist via e-mail (as a Word or pdf file attachment, to internships@oakton.edu); fax 847.635.1997; or in person to Des Plaines campus, Room 2801 or Skokie campus , Room B206.


The internship specialist will be in touch to set up an intake interview and help identify potential internship opportunities. (Current opportunities appear on our Web site.)
After identifying a potential opportunity, the Internship Specialist will either send your application materials to the company directly or instruct you how to do so.
The company or institution determines which candidates to interview and/or hire. Notify the Internship Specialist if you receive an interview and/or job offer.
If you receive an internship, you will meet with the Internship Specialist to pick up all paperwork that must be completed throughout the internship.
Receiving College Credit
Oakton often assists students in receiving college course credit for their paid or unpaid internships via the Internship/Practicum courses (many of which are independent study). Non-Oakton students need to apply and be accepted. Practicum courses are the same tuition as all other credit classes.

Getting Started
E-mail the following to Internship Specialist at internships@oakton.edu:
Resume (as a Word or pdf attachment)
Major/field of study and home college or university
Oakton Student ID number (B#), if known
Internship site
Brief description of the internship responsibilities
Approximate start/end date and hours per week
Supervisor's name and contact information.
The Internship Specialist will let you know if the internship fits with one of the "for credit" options and will forward your information to a faculty advisor.
The faculty advisor will give you instructions about registering for the course and a syllabus outlining additional requirements.
You must schedule a brief meeting with the Internship Specialist to pick up the paperwork to be completed throughout the internship.