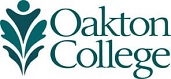 Student Employee Program
Oakton Community College provides employment opportunities to students to enhance their educational experience, promote involvement with the College and to enable the College to function in an effective and cost-efficient manner.
A student is eligible to work as a student employee if:
They meet the enrollment requirement*.
The student can show proof of eligibility to work in the United States.
At time of hire the student has a minimum cumulative GPA of 2.0 or first semester enrolled at Oakton.
The student is making satisfactory progress toward achieving their educational goals. Satisfactory progress mirrors Oakton's SOAP policy.**
*Enrollment Requirement
Student employees are expected to be enrolled in minimum of six credit hours during the fall or spring semester in which they have a student employment work assignment. To be employed during the summer, a student must be enrolled in a summer course or must be able to show intent to register for at least six credit hours in the subsequent fall term. Courses changed to audit and Alliance for Lifelong Learning classes will not be considered for eligibility for student employment.
**Satisfactory Progress
Students who maintain a minimum 2.0 GPA each semester and cumulatively are considered to be making satisfactory progress and remain eligible for student employment.
If a student employee is placed on academic probation according to SOAP, Oakton Community College's academic policy, the student must return to good standing OR remain on academic probation in order to maintain eligibility for student employment.
If a student progresses to suspension or dismissal they are no longer eligible for student employment.
Students on suspension or dismissal return are not eligible for student employment.

Applying for a Student Employee Position
The Student Employee Application is online.
Students have easy access the new online application. Go directly to our student employee application site at oaktonstudentemployee.applicantpro.com/jobs/. Or access the online application from our online job board www.collegecentral.com/oakton/.  When you use our online job board you log in, click on Search for Jobs/Opportunities Posted to My School.  In Job Location select On Campus and select Begin Search. Select "Apply Online" in the student employee job description for which you would like to apply.