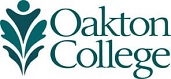 Applying for Student Employment
The Student Employee Application is online.
You have easy access the new online application, go directly to our student employee application site at oaktonstudentemployee.applicantpro.com/jobs/.
You need to meet eligibility requirements to apply for student employment.
The name used on the application and all employment documents must be your legal name.  Your legal name is also the name you must use on your myOakton account.  Everything must match.
The address used for student employment will be the same as the address listed as permanent on myOakton.  If you have moved, please go to the Enrollment Center and complete a change of address form.  Be aware that a change in address may effect your tuition rate.
Be as specific as possible when listing your available hours.  You greatly decrease your chances of being interviewed if you are not specific about your available hours.  For example 8:30 a.m. – 11:00 a.m. and 2 p.m. – 7 p.m.  This scenario would let the supervisor know you are available to work in the early morning, and then you have class or other obligations, and starting at 2 p.m. you are again available to work.
Your application is a reflection of you.  An incomplete application is unattractive to prospective supervisors.  Make sure to complete the skills section!!!
If hired you must display your Social Security Number on employment documents.  Be advised that while providing a Social Security Number is not required for College admission, Oakton has one shared data base for student and Human Resources functions.  Therefore, when you provide your Social Security Number for employment it will also be part of your academic record.
If you are in the U.S. on a Student Visa (F1), Oakton has sole jurisdiction for providing authorization to work in the United States. Oakton grants authorization to work and withdraws that authorization if you fall out of compliance with your student visa.  If you are on a student visa it is necessary for you to contact Cynthia (Bunny) Lynn, 847.635.1713.
Do not contact supervisors directly.
What Happens After You Complete an Application
Career Services will forward a copy of your application to the supervisor of each of the positions for which you applied.
The supervisor(s) will review the applications and decide which students they would like to interview.  If you are selected to be interviewed, the supervisor will contact you directly.
Keep an eye on your email.  Career Services will be emailing you regarding the status of your application.
If you do not hear from anyone after two weeks, contact Career Services at 847-635-1735.
After you are interviewed:
- If you are selected for the position, the supervisor will contact you directly.
- If you were interviewed but not selected, typically either the supervisor or Career Services will contact you.
If you are not hired for any of the positions you applied for, and you are still interested in student employment, it is essential that you apply for other openings.  Take a look at the current list of available positions to find out if there are any other positions for which you would like to apply.  Make an effort to look at the list regularly, because the list of available positions changes all the time.