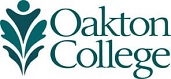 Counseling Services
College can be stressful - but Oakton can help. The College offers individual and group counseling to support students and help them succeed during their time here. Skilled counselors can assist with non-academic concerns and personal development issues that impact personal and educational goals. 
Short-term individual counseling is available for current students enrolled at the college. Common problems and concerns include:
grief and loss
relationship issues
loneliness
thoughts of suicide
gender issues
concerns about sex and sexuality
family problems
trauma or abuse
eating concerns and disorders
substance misuse
cultural matters and perspectives
self esteem
academic struggles
anxiety and depression
Counselors also offer crisis intervention during Oakton's normal business hours, consultation with faculty and staff, and referral information for students who need long-term services not available at Oakton.
Support groups, counseling groups, and educational groups are offered each semester. Contact the Wellness Center for current and upcoming group offerings.
To make an appointment with a counselor call 847.635.1885 or stop by the Wellness Center, Room 1200, Des Plaines campus or Room A175, Skokie campus.
Remote services by appointment only
Des Plaines campus
Room 1200
847.635.1885
Monday - Friday
9 a.m. - 5 p.m*
Skokie campus
Room A100
847.635.1885
Monday - Friday
9 a.m. - 5 p.m*
*The College is closed Friday through Sunday from late May to mid-August.