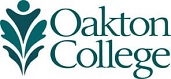 Assistive Technology
The Access and Disability Resource Center (ADRC) is committed to providing support to students with the help of assistive technology. Assistive technology is any product, device, or equipment used to maintain, increase, or improve the functional capabilities of individuals with disabilities.
The Center has several computers with a variety of specialized software and hardware. Some assistive technology products can also be loaned out. Students can make arrangements for assistive technology to be available in areas where students are working. For more information, contact the assistive technology specialist at 847.635.2656.
Examples of the assistive technology available to students include:  
Hardware
CCTV (Closed-Circuit Television)
Projects a magnified image onto a video monitor or a television (TV) screen.
SmartView 360
Provides a camera to see across a room, enlarge any text/magnifying through a monitor or a television screen.
SmartView Synergy SI Magnifier
Offers a wider field of vision to easily display a document's full width.
Scanner/Book Reader
Scans, converts images to PDF, and reads text.

Intel Reader
Reads scanned materials that are saved on the computer.
Plustek Bookreader
Integrates high-speed scanning and accurate text-to-speech capabilities.
Note-taking Tools
Livescribe Echo Smartpen
Records and plays back everything written and heard.
Auditory Aid
Motiva Personal FM System
For classroom amplication and recording.


Software
Literacy Software
Helps students complete reading, writing, research assignments, and tests.

Kurzweil 3000
Reads text aloud to students from digital and print formats. Scans documents in color and black/white.
Read & Write 9 GOLD
Lliteracy software solution that allows students to complete reading, writing, and research assignments, as well as take notes
WYNN
Transforms printed text into spoken word to help with reading, comprehension and writing.
Accessibility Software
Magnifies computer window, reads digital text aloud.
ZoomText
Magnifies/enlarges the screen to provide a better view for reading and provides a text reader application.
JAWS Screenreader
Allows students who are blind or have low vision to read the computer screen by converting text to speech.
Speech to Text
Dragon-Naturally Speaking
Turns talk into text, transcribing up to 160 words a minute. Creates documents, email, completes forms.
Duxbury Braille Translator/Braille Conversion
Converts digital text to braille for printing. Enables blind and visually impaired to read and write.
Service - CART (Communication Access Real-time Translation)
Provides students who are deaf or hard of hearing instant translation of what is being said into visual display to be read.

For more information, contact:
Laura Pristera
Assistive Technology Specialist
847.635.2656
Des Plaines, Room 2400
Skokie, Room A135.