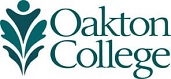 Student Rights and Responsibilities
Students with documented disabilities at Oakton Community College have the right to:
equal opportunity to participate, work and learn;
reasonable accommodations;
appropriate confidentiality;
information about available services and accommodations;
information about decisions made by the College regarding appropriate accommodations;
accessible campus facilities;
advocacy within the College community.
Students with disabilities at Oakton Community College have the responsibility to:
identify themselves in order to receive accommodations;
provide current and valid documentation;
request appropriate accommodations (at least four weeks' notice);
follow published procedures for obtaining accommodations and services;
meet qualifications and standards set for all Oakton students;
advocate for their individual need.
Students with service animals must abide by Oakton's Service Animal Procedure.