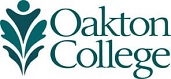 Winterim at Oakton
Wrap up college credit over the winter break! Winterim classes begin Monday, Dec. 17, 2018.

The Winterim session offers college-credit classes in a condensed time period. Courses are available in anthropology, business, computer information systems, global business studies, management, marketing, math, physical education, psychology, and sociology. Offered at the Des Plaines campus or online, classes do not meet on holidays, the eves of holidays, or on weekends.
Course information, including fees, is subject to change any time during the period for which the schedule is in effect.
Follow these directions for the most current information, including day and time, credit hours, instructor and number of seats available. From the left side on Oakton's home page, select "Class Search - Credit."  This will take you to "Search by Term." Select "Spring 2019" and hit the "Submit" button, taking you to the "Class Schedule Search" page. Scroll down to "Category" and using the blue bar on the right, scroll down and select "Interim-winter (spring term) and hit the "Class Search" button. This will display the full listing of Winterim class offerings.


ANTHROPOLOGY
ANT 202 WC1 Introduction to Social and Cultural Anthropology
CRN 11959
Online

BUSINESS
BUS 101 WC1 Introduction to Business
CRN 11544
Online
COMPUTER INFORMATION SYSTEMS
CIS 101 WY1 Introduction to Computer Information Systems - Office 2016
CRN 10738
Des Plaines
ENGLISH
EGL 129 WC1 Introduction to Literature
CRN 11974
Online
GLOBAL BUSINESS STUDIES
GBS 101 WC1 Introduction to Global Business
CRN 11546
Online
MANAGEMENT
MGT 118 WC1 Effective Management Communications
CRN 11034
Online
MGT 121 WC1 Principles of Management
CRN 10894
Online
MARKETING
MKT 131 WC1 Principles of Marketing
CRN 11548
Online

MATHEMATICS
MAT 080 WC1 Elementary Plane Geometry
CRN 11664
Online
PHYSICAL EDUCATION
PED 101 WC1 First Aid
CRN 10691
Online
PSYCHOLOGY
PSY 101 WY1 Introduction to Psychology
CRN 10739
Des Plaines
Hybrid course (1/2 classroom and 1/2 online)
PSY 101 WC1 Introduction to Psychology
CRN 11043
Online
PSY 101 WC2 Introduction to Psychology
CRN 11191
Online
PSY 120 WC1 Human Development
CRN 11802
Online
SOCIOLOGY
SOC 101 WC1 Introduction to Sociology
CRN 11273
Online
SOC 101 WC2 Introduction to Sociology
CRN 11891
Online
You might also be interested in:
Other Interests
Video
Getting Started