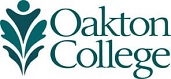 Winterim at Oakton
Wrap up college credit over the winter break! Winterim classes begin Monday, Dec. 16, 2019.

The Winterim session offers college-credit classes in a condensed time period. Courses are available in anthropology, business, computer information systems, English, global business studies, management, marketing, physical education, psychology, and sociology. Offered at the Des Plaines campus or online, classes do not meet on holidays, the eves of holidays, or on weekends.
Course information, including fees, is subject to change any time during the period for which the schedule is in effect.
For the most current information, including day and time, credit hours, instructor and number of seats available select "Class Search - Credit" from the left column on the home page. Select the term (Spring 2020) listings. At "Special Class Type," select "Interim-winter (spring term) and hit the "Search" button. This will display the full listing of Winterim class offerings.


ANTHROPOLOGY
ANT 202 WC1 Introduction to Social and Cultural Anthropology
CRN 11382
Online

BUSINESS
BUS 101 WC1 Introduction to Business
CRN 11288
Online
COMPUTER INFORMATION SYSTEMS
CIS 101 WY1 Introduction to Computer Information Systems - Office 2016
CRN 10651
Des Plaines
ENGLISH
EGL 129 WC1 Introduction to Literature
CRN 11600
Online
GLOBAL BUSINESS STUDIES
GBS 101 WC1 Introduction to Global Business
CRN 11290
Online
MANAGEMENT
MGT 118 WC1 Effective Management Communications
CRN 10904
Online
MGT 121 WC1 Principles of Management
CRN 10779
Online
MARKETING
MKT 131 WC1 Principles of Marketing
CRN 11292
Online
MATHEMATICS
MAT 080 WC1 Elementary Plane Geometry
CRN 11385
Online
MAT 085 WC1 Intermediate Algebra for General Education
CRN 12171
Online
MAT 095 WC1 Intermediate Algebra
CRN 12143
Online
MAT 122 WC1 Trigonometry
CRN 12167
Online
PHYSICAL EDUCATION
PED 101 WC1 First Aid
CRN 10608
Online
PED 101 WC2 First Aid
CRN 11482
Online
PSYCHOLOGY
PSY 101 WC1 Introduction to Psychology
CRN 10913
Onlline
PSY 101 WC2 Introduction to Psychology
CRN 11048
Online
PSY 101 WC3 Introduction to Psychology
CRN 11711
Online
PSY 120 WC1 Human Development
CRN 11462
Online
SOCIOLOGY
SOC 101 WC1 Introduction to Sociology
CRN 11108
Online
You might also be interested in:
Other Interests
Video
Getting Started