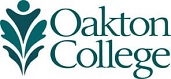 Women in Leadership Conference
Telling Herstory!
Wednesday, Oct. 21, 2020, 9 a.m.
Welcome to the 1st Annual Women in Leadership Symposium. This year marks the 100th anniversary of the Women's Bureau and the 100th anniversary of the ratification of the 19th Amendment.
In honor of the Women's Bureau Centennial, the bureau is encouraging leaders to tell their story by participating in the "Our Purpose. Your Work." Initiative. In recognition of this event, Oakton Community College is hosting this 1st Annual Women in Leadership Symposium.
This one-day symposium will allow students and new and seasoned professionals with the opportunity to gain professional leadership development to assist in efforts to close the wage gap between men and women.
This symposium supports Oakton's strategic commitments of Equity Matters and Teaching and Learning Matter by supporting women, particularly from underrepresented populations, in their career development and goal attainment by providing access to successful role models who will tell their stories of perseverance and career development.
The one-day symposium is open to all, and we hope that you enjoy your experience. 
Sponsored by the Oakton Educational Foundation; presented by Oakton's Career and Transfer Center and Human Services Department.