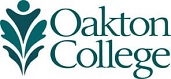 Oakton Turns 50!
In 1969, Oakton Community College embarked on its mission to be the community's college. Fifty years later, Oakton is a vital member of the community, continuing to deliver innovative programs to students, residents, and area businesses.
You only turn 50 once! Oakton's 50th anniversary provides an exciting opportunity for us to take pride in our past, celebrate the present, and aspire to an even more promising future. And we can't celebrate without all who have been a part of our five decades of achievements.
We invite you to join us in our year-long celebration of the College's golden anniversary, which will kick-off on June 25, 2019—Oakton's Founder's Day. Following is the schedule of activities for Founder's Day, and we encourage you to check back soon for details on other anniversary events and activities.
Founder's Day Events | June 25, 2019
For questions and more information regarding Oakton's 50th Anniversary Celebration and Founder's Day, please email 50andforward@oakton.edu.