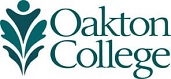 Oakton Turns 50!
In 1969, Oakton Community College embarked on its mission to be the community's college. Fifty years later, Oakton is a vital member of the community, continuing to deliver innovative programs to students, residents, and area businesses.
Oakton's 50th anniversary provides an exciting opportunity for us to take pride in our past, celebrate the present, and aspire to an even more promising future. And we can't celebrate without all who have been a part of our five decades of achievements.
We launched the celebratory year on Founders Day — June 25, 2019 — and will continue to hold events for the college and community through June 2020.
Oakton 50th Anniversary Kickoff Event
Upcoming Events
Sept 17
5 p.m.

West End Ribbon Cutting Ceremony
Des Plaines campus

Sept 19
6 p.m.

Oakton's Finest: Art for Education's Sake 
Art Auction and Reception
Des Plaines campus

Nov 2
10 a.m.

Oakton Educational Foundation
Donor Recognition Brunch
(By invitation.)
Des Plaines campus

Nov 14
6 p.m.

Distinguished Alumni Awards
Ceremony and Reception
Skokie campus

May 8
3 p.m.

Closing Community Picnic and 5K Run/Walk
Des Plaines campus
The 50th Anniversary Steering Committee is recruiting volunteers to help at 50th Anniversary events throughout the year! If you would like to sign up as a volunteer, please complete our Volunteer Interest Form.
For questions and more information regarding Oakton's 50th Anniversary Celebration and Founders Day, please email 50andforward@oakton.edu.