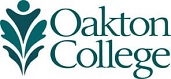 Skokie ECE Center
The Skokie campus Early Childhood Center offers full- and part-day program for ages 3-5 years. The Center is open Monday through Friday,* 7 a.m. - 6 p.m. 
Options include:
Full-day program
2, 3 or 5 days per week during the spring and fall semesters and a 4-day week during the summer.
Part-day program
3 days per week (Mon., Wed., and Fri.)
8:30 - 11:30 a.m. or 12:30 - 3:30 p.m.
2 days per week (Tue. and Thu.)
9:30 a.m. - 12:30 p.m.
The campus is located at 7701 North Lincoln Avenue in Skokie.
For more information or to schedule a tour, please contact Monique Hudson, Skokie site coordinator, at 847.635.1441 or mhudson@oakton.edu.
*Oakton is closed Friday, Saturday, and Sunday during the summer.