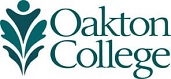 Celebrate Success
Oakton recognizes the many contributions of its employees to support student success. The college values innovation, hard work, and caring that lead to an environment where all students feel welcome and empowered.
Thank you to everyone working across the college to help our students succeed.
Whether you're a visitor, student, or employee of the college, complete the "Celebrate Success Form" to express your appreciation and acknowledge the work, creativity, or kindness of an Oakton employee.
One for All!

Celebrate Success Form
Students, Visitors, and Employees: Show your appreciation for an Oakton employee or entire department who supports Oakton students through work, creativity, or kindness by completing this "Celebrate Success" nomination form.