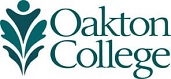 A Message from President Smith
Welcome to Oakton Community College.
We take pride in being the "Community's College," meeting the needs of thousands of students each year, whether they are beginning their academic career at Oakton or joining us along the way as they continue their academic and career journeys. The College's noncredit courses provide additional learning opportunities for thousands of lifelong learners.
Oakton's faculty and staff are committed to creating welcoming and engaging learning environments; our students are achievers, enthusiastic about learning; and our facilities are state-of-the-art. College life at Oakton includes a wide variety of extracurricular activities and student services, designed to provide a well-rounded experience.
Oakton students attend classes in the traditional classroom setting as well as online using state-of-the-art learning management software. Through the use of both in-person and virtual learning environments, students and teachers have more flexibility than ever before.
You will discover the excitement of Oakton as you tour our website. We invite you to come tour our campuses in person. We welcome your visit and invite you to join our vibrant learning community.