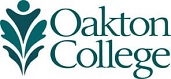 History of Oakton
Founded in 1969, Oakton Community College opened its doors to 832 students in fall 1970. The "campus" consisted of four factory buildings at the intersection of Nagle Avenue and Oakton Street in Morton Grove. Search for a new site began almost immediately, but four years elapsed before the College purchased 170 acres of land between the Des Plaines River and a county forest preserve on the far western edge of the district. Site development began in 1975, and the first students walked through the doors of new building for summer school classes in June 1980.
That same year, the College leased, and subsequently purchased, Niles East High School in Skokie. The College eventually demolished the building and opened a brand new facility in 1995. In 2006, the Skokie campus increased by 59,000 square feet with the addition of the Art, Science, and Technology Pavilion.
One College, Four Campuses
Occupying 193 total acres on its two physical campuses in Des Plaines and Skokie, the College's properties include 25 acres of lake and drainage, 30 acres of athletic fields, 29 acres of parking lots, and a two-acre prairie restoration area.

Des Plaines campus
The scenic Des Plaines campus at 1600 East Golf Road sits in a forest preserve and includes a 435,840 square-foot main building, along with an 8,400 square-foot Municipal Education Center, and a 7,300 square-foot grounds maintenance building. The College houses 61 classrooms, 64 labs, 285 offices, and a 9,500 square-foot gymnasium. Special facilities include a Performing Arts Center, with a 285-seat theater; the Koehnline Museum of Art; and a Fitness Center.

Skokie campus
The Ray Hartstein Campus in Skokie, situated on 21 acres at 7701 North Lincoln Avenue, is home to 34 classrooms, 34 labs, and 86 offices, and the Early Childhood Demonstration Center. The Art, Science, and Technology Pavilion houses Oakton's programs in architecture and construction management, art and graphic design, computer networking and systems, computer technology and information systems, electronics, engineering, and manufacturing.
The Pavilion's architect, Ross Barney, earned a "citation of merit" in the Distinguished Building category from the Chicago chapter of the American Institute of Architects. A $75,000 Illinois Clean Energy Fuel Foundation grant enabled the firm to incorporate numerous energy efficient features into the Pavilion design, including building materials that reduce heat transfer; occupancy sensors for lighting and temperature control; low flow technologies to reduce water consumption; and bamboo flooring and other sustainable materials.

Online
With rapidly changing technologies putting a new emphasis on alternative course delivery, Oakton offers an "electronic" campus, with distance learning and online education. The College has been at the forefront of this digital revolution, developing a wide variety of quality, innovative, online courses to serve the needs of an increasingly diverse student body. Nearly all general education requirements for the Associate in Arts or Associate in Science degrees can be completed entirely through online courses at Oakton.

In the Neighborhood
The College also provides a "neighborhood" campus represented by the Continuing Education, Training, and Workforce Development programs delivered through the Alliance for Lifelong Learning and the Business Institute. Historically an Illinois leader in adult and continuing education, Oakton's noncredit program serves some 43,000 people annually, with 33,000 in noncredit courses and workshops and at least 10,000 more in community service offerings. Through a unique partnership with all but one of the local high school districts and other community groups, the Alliance for Lifelong Learning offers courses at more than 200 locations.