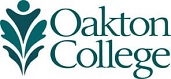 Future Exhibitions
Nevertheless She Persisted: Women of Courage, Tenacity, and Strength
A Juried Exhibition of Art by Women
September 27 - October 19, 2018

A tradition at the Koehnline is its annual collaboration with the Women and Gender Studies program to bear witness to the many creative women sharing their unique visions in the visual, literary, and performing arts. Nevertheless She Persisted focuses on the reserves of strength and resilience women display. We see it in the courage of women in emerging grassroots movements such as #MeToo, #BlackLivesMatter, the National Women's Marches, the LGBTQIA+ and international human rights movements, and the remarkable young leaders of the Parkland survivors. It rises in the determination of Ruth Bader Ginsberg, Maxine Waters, Hillary Clinton, Kamala Harris, Dolores Huerta, Elizabeth Warren, and countless others trying to break the glass ceiling in U.S. government and politics.
Public Reception: Thursday, September 27, 5 - 8 p.m.
ID Show
November 1 – 21, 2018

Oakton's Art Department faculty members demonstrate their unique artistic identities in a show that features paintings, photography, ceramics, and digital art.
Public Reception: Thursday, November 1, 5 - 8 p.m.