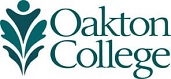 Future Exhibitions
Intersections of Place and Time: Indira Freitas Johnson and Karl Johnson
February 7 - March 22, 2019

Intersections of Place and Time is a two-person exhibition of sculpture and paintings by Chicago based husband and wife artists Indira Freitas Johnson and Karl Johnson. The works in this exhibition explore the constant process of transformation and change in the cycle of birth, death, and rebirth. In questioning the issues of permanence and decay, strength and vulnerability, the artists create a dialog between nature and human intervention. Both artists take discarded objects and combine them in different ways, charging them with a renewed energy and sensibility so that they function physically as well as spiritually, reinforcing the idea of the sacredness of everyday life. Karl and Indira met at the School of the Art Institute of Chicago in the late sixties, and as their work evolved from life experiences in India, Sweden, and the United States over the next four decades, their thoughts and ideas have informed each other's work.
Public Reception: Thursday, Febuary 7, 5 - 8 p.m.
OakArt 2019
April 4 - 25, 2019 
Oakton's art students exhibit their paintings, drawings, ceramics, 3-D, digital art, and photography.
Public Reception: Thursday, April 4, 5 - 8 p.m.
Joseph A. Burlini: Retrospective
May 9 – June 14, 2019

Joseph A. Burlini studied at the Art Institute of Chicago and taught master classes in sculpture at the Illinois Institute of Technology. In 1977, the Museum of Science and Industry, Chicago, featured his work in a ten-year retrospective as an up and coming artist. Since that time, his work has been featured in major international and national exhibitions and gallery shows, including Cool Globes: Hot Ideas for a Cooler Planet at the Field Museum lake front. He is the recipient of the Illinois Arts Council Humanitarian of the Year Award, honoring him for his benevolent creativity. His mantra is, "I build my dreams." Joseph Burlini: Retrospective presents a selection of welded steel, bronze, gold, aluminum, and plexiglass sculptures from the various periods of his 50-year career. It also includes constructions, mobiles, and kinetic works.
Public Reception: Thursday, May 9, 5 - 8 p.m.
Special Exhibit: Oakton Celebrates 50 Years (1969-2019)
June 25 – September 19, 2019
Did you know that Oakton started in a factory building in Morton Grove? Were you aware that a farm with an irrigation system was located at the Des Plaines campus near the soccer field? Or did you ever imagine that the base to the huge flagpole on the Skokie campus is a relic from the Chicago's Century of Progress Exposition (1933-4)? These facts and many more are part of a special exhibition celebrating Oakton's 50-year anniversary. The exhibition presents the history of the college in documents, photos, and videos and also the history of the Koehnline Museum of Art through its exhibitions and collections.
Public Reception: Tuesday, June 25, 5 - 8 p.m.