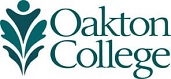 2017 - 18 Season
Oakton Guitar Festival
Oakton brings some of the world's great guitarists to campus for its third annual celebration of guitar virtuosity. This year's festival will feature John Knowles, two-time Grammy winner Laurence Juber, Eric Lugosch, and David Onderdonk. Each afternoon, before the concert, students and community members can attend free guitar workshops, offered by some of the evening's performers and Oakton faculty members.

Technique Workshop
with two-time Grammy winner, Laurence Juber
Friday, September 15, 2 p.m.
Studio One, Des Plaines
Free admission
Concert
featuring David Onderdonk and Eric Lugosch
September 16, 8 p.m.
Studio One, Des Plaines
$8 general admission; $5 students and seniors
Purchase tickets

Guitar Workshops
Laurence Juber, 10 a.m.
John Knowles, 12 p.m.
David Onderdonk, 2 p.m.
Eric Lugosch, 4 p.m.
Saturday, September 16
Studio One, Des Plaines
Free admission
Concert
John Knowles and two-time Grammy winner, Laurence Juber
September 16, 8 p.m.
Studio One, Des Plaines
$8 general admission; $5 students and seniors
Purchase tickets
Nickel and Dimed
Staged Reading
By Joan Holden
Based on Nickel and Dimed, on (NOT) Getting by in America, by Barbara Ehrenreich.
Directed by Barbara Zahora
Joan Holden's stage adaptation is a comic epic shadowed with tragedy that tells the story of what happens when a middle-aged, middle-class woman leaves her comfortable life and tries to survive on America's $7 minimum wage. Her odyssey is vivid, witty, and dotted with enduring characters who manage gallantry despite life's struggles. As a writer going undercover, she is prepared to work hard. However, nothing prepared her for double shifts and nonstop aches and pains; for having to share tiny rooms, beg from food pantries while working fulltime at restaurants, and constantly swallowing humiliation. The worst, she learns, is not what happens to the back or the knees: but to the heart.
Saturday, September 23, 8 p.m.
Sunday, September 24, 2 p.m.
Studio One, Des Plaines
$8 general admission
Purchase tickets
Cabaret
Book by Joe Masteroff; lyrics by Fred Ebb; music by John Kander
Directed by Jason A. Fleece
"What good is sitting alone in your room? Come hear the music play!" These upbeat and fun-loving lyrics, sung by the character Sally Bowles hide a dark secret brewing in the background. There is a storm of cruelty and political upheaval as the Nazis take over Berlin and the rest of Germany. Sally and the other performers at the Kit Kat Klub choose to live in carefree ignorance believing that politics have no place in their lives of freedom and fun. Cabaret is a tragic love story featuring iconic, showstopping Broadway tunes and a poignant message.
Thursday, October 5, 8 p.m. ($5 preview)
Friday, October 6, 8 p.m.
Saturday, October 7, 8 p.m.
Sundays, October 8, 2 p.m.
Thursday, October 12, 7:30 p.m.
Friday, October 13, 8 p.m.
Saturday, October 14, 8 p.m.
Sundays, October 15, 2 p.m
Footlik Theater, Des Plaines campus
$12 general admission; $10 students and seniors; $8 group rate
Purchase tickets
Jazz Lounge
This popular event transforms the Performing Arts Center into a jazz lounge featuring the Oakton Jazz Band under the direction of Robert Evans. The band performs popular jazz standards that highlight moments of virtuosity which call on all the musicians' skills. Snap your fingers to cool jazz in this intimate setting. Refreshments served after the program.
Friday, October 20, 8 p.m.
Performing Arts Center lobby, Des Plaines
$5 general admission; $3 students
Purchase tickets
The Language Archive
By Julia Cho; Directed by Paul Cook
Julia Cho's The Language Archive is a poetic, whimsical, quirky, and tender story about a man—George—who spends his life studying dying languages but is unable to use his own words to express himself to those he loves. At its heart, the play is about how words form human connections, how words can bring us closer or drive us apart, and how words can express both our hearts and minds. It is also about the limits of language. With moments of magical realism, the play provokes the imagination like the works of Sarah Ruhl, Gabriel Garcia Marquez, or Rene Magritte.
Thursday, October 26, 8 p.m. ($5 preview)
Friday, October 27, 8 p.m.
Saturday, October 28, 8 p.m.
Sunday, October 29, 2 p.m.
Thursday, November 2, 8 p.m.
Friday, November 3, 8 p.m.
Saturday, November 4, 8 p.m.
Sunday, November 5, 2 p.m.
Studio One, Des Plaines campus
$10 general admission; $8 students and seniors; $6 groups
Purchase tickets

The Art of Music, the Music of Art
Experience the talents of Oakton's art and music students. Hear performances and see original paintings, drawings, collage, photography, and 3D art, while you mingle with the talented artists and your neighbors who enjoy the arts. Don't miss this annual tradition.
Friday,  November 17, 7:30 p.m.
Performing Arts Center lobby, Des Plaines
Free admission
Pop-Up Film Festival
Oakton's fourth annual film festival explores the work of regional and national filmmakers, followed by a post-show discussion with Oakton film teachers and special guests. After last year's packed houses, expect great things and put this on your must-see calendar now while the line up of great independent films is being finalized.
Monday, November 27 - Friday, December 1
Footlik Theater, Des Plaines
Free admission
If on a Winter's Night*
Guitar and Strings Recital
Short winter days leave more time to enjoy the pleasures of a musical evening recital featuring two of our favorite ensembles—the Oakton String Ensemble and the Guitar Ensemble. The String Ensemble will brighten the season with a Salzburg Symphony by the young Mozart and the ravishing Fantasia on Greensleeves by Vaughn-Williams. Also, they will premiere new arrangements of seasonal music by Gloria Estefan and Sting as well as Sephardic Hanukkah songs. Led by noted violist Daniel Golden, the String Ensemble features Oakton's own members as well as outstanding area guest artists as soloists and chamber performers. The Oakton Guitar Ensemble will feature a winter portrait composed for the group by our own Jim Kendros. Under the direction of Yale School of Music trained Tom Clippert, the guitar ensemble features guitarists of all styles and celebrates the diversity of the instrument. Original compositions and arrangements are performed by the Guitar Ensemble.
Monday, December 4, 8 p.m.
Footlik Theater, Des Plaines
$5 general admission; $3 students and seniors
Purchase tickets
Speaker Showcase
Don't miss Oakton's best speech students and speech team members as they present the finest of the semester's public speaking. Join Showcase Director, Bob Gynn, and be enlightened as our students showcase their oratorical skills on topics spanning the spectrum from educational to inspirational to the comical.
Tuesday, December 5, 8 p.m.
Footlik Theater, Des Plaines
Free admission

Jazz Invasion*
The Oakton Jazz Band wraps up the semester with an exhilarating evening under the direction of Robert Evans. Come for the special celebration of the 100th anniversary of the birth of jazz pianist, Thelonius Monk. Featured soloists swing to the works of Mercer Ellington, Richard Rodgers, Stevie Wonder, Patrick Williams, Rick Hirsch, and Rob Vuono.
Friday, December 8, 8 p.m.
Footlik Theater, Des Plaines
$5 general admission; $3 students and seniors
Purchase tickets

*Take Note Conversations: Just before our two recitals this semester, join Oakton Jazz Band director Robert Evans for Take Note. These pre-recital discussions will help you learn more about the music featured in Oakton's String and Guitar Recital, and Jazz Invasion.
Monday, December 4, 7:30 - 8 p.m.
Friday, December 8, 7:30 - 8 p.m.
Performing Arts Center lobby, Des Plaines
Free admission

OMG Improv
Get ready to split your sides with laughter as Oakton's student improvisation group takes the stage. Frequent performers at popular Chicago comedy venues, OMG Improv invites you, the audience, to join the fun by suggesting the unique situations that the players will explore.
Saturday, December 9, 8 p.m.
Studio One Des Plaines
Jazzin Around
Oakton's fantastic jazz combo will get your fingers snapping and your toes tapping. Music faculty and friends take to thestage for a swinging night of jazz hits. Lead by instructor of music, Mark Olen, Jazzin' Around features classic and contemporary favorites, with a little something for everyone. Guest artists, Niles North High School, directed by Michael Moehlman, add their exuberant energy to this year's concert.
Friday, February 2, 8 p.m.
Footlik Theater, Des Plaines
$7 general admission; $5 students and seniors
Purchase tickets
The Vagina Monologues
Staged Reading
By Eve Ensler
Directed by Simi Khurana
The award-winning play is based on V-Day founder/playwright Eve Ensler's interviews with more than 200 women. With humor and grace, the piece celebrates women's sexuality and strength. Through this play and the liberation of this one word, countless women throughout the world have taken control of their bodies and their lives. For more than a decade, The Vagina Monologues has given voice to experiences and feelings not previously exposed in public and brought a deeper consciousness to the conversation around ending violence against women and girls.
Thursday, February 15, 8 p.m.
Friday, February 16, 8 p.m.
Saturday, February 17, 8 p.m.
Studio One, Des Plaines
$12 general admission; $8 students and seniors
Presented by Oakton Performing Arts and the Women and Gender Studies Program. Proceeds go to Northwest CASA and Apna Ghar to provide services to survivors of domestic and sexual violence.
Purchase tickets

Powerless Gods
By Tina Fakhrid-Deen
Directed by Veronda Carey
Enjoy this world premiere drama that takes an unflinching look at the problems of urban education—public vs. charter, race, respectability politics, class, and identity. A reflection of the urban problems of our day, the play entertains the heart by lighting the way toward hope, freedom, and empowerment.
Thursday, March 1, 8 p.m. ($5 preview)
Friday, March 2, 8 p.m.
Saturday, March 3, 8 p.m.
Sunday, March 4, 2 p.m.
Thursday, March 8, 7:30 p.m.
Friday, March 9, 8 p.m.
Saturday, March 10, 8 p.m.
Sunday, March 11, 2 p.m.
Footlik Theater, Des Plaines
$12 general admission; $10 students and seniors; $8 groups
Purchase tickets

Mother Courage and Her Children
By Bertolt Brecht
Directed by Tim Curtis
Considered one of Bertolt Brecht's masterpieces, the play is a satirical jab at the war mongers who make a living by facilitating the death of others. It was written in 1939 when Brecht was living in exile, considered a degenerate artist in Nazi Germany. Originally set in the 17th-century Thirty Years' War, the director of this production sets the play in the modern era. First produced in Zurich in 1941, it did not reach Broadway until 1963 when American public opinions were turning against an unpopular war. The memorable production was directed by Jerome Robbins and starred Anne Bancroft. It was revived on Broadway in 2006 with Merryl Streep in the starring role.
Thursday, April 5, 8 p.m. ($5 preview)
Friday, April 6, 8 p.m.
Saturday, April 7, 8 p.m.
Sunday, April 8, 2 p.m.
Thursday, April 12, 8 p.m.
Friday, April 13, 8 p.m.
Saturday, April 14, 8 p.m.
Sunday, April 15, 2 p.m.
Studio One, Des Plaines
$10 general admission; $8 students and seniors; $6 groups
Purchase tickets


OMG Improv and Speech and Debate Readings
Oakton's student improvisation group takes the stage with their wit and creativity to pull humor out of the most ridiculous and unexpected places. Frequent performers at some of Chicago's popular comedy venues, OMG invites you, the audience, to join the fun by suggesting the improv starters. This is a joint fund-raising performance, featuring award-winning members of the competitive speech and debate society performing humorous persuasion, prose, poetry, and more!
Saturday, April 21, 8 p.m.
Studio One, Des Plaines
$10 general admission
Purchase tickets


Six Piano Ensemble
Conducted by Glenna Sprague
Founded and conducted by Glenna Sprague, Oakton professor and coordinator of music, the Six Piano Ensemble has amazed and delighted sold-out audiences throughout the world, including a recent performance at the Royal Conservatoire of Scotland. The group performs classical, ragtime and popular music as well as symphonic repertoire transcribed for the six pianos. The rich, layered sound of the ensemble is comparable to that of an orchestra as the melody transfers from pianist to pianist. Enjoy an extraordinary concert experience and get your tickets early for this annual favorite! A reception will follow the concerts.
Saturday, April 28, 8 p.m.
Sunday, April 29, 3 p.m.
Footlik Theater, Des Plaines
$17 general admission; $14 students and seniors; $12 group rate
Purchase tickets


Perfect Arrangement
Staged Reading
By Topher Payne
Directed by Margaret Knapp
See the satiric comedy that shines a light in the dark closet of 1950s homophobia. In the midst of the Red Scare, two U.S. State Department employees, Bob and Norma, have been tasked with identifying sexual deviants within their ranks. There's just one problem: Both Bob and Norma are gay and have married each other's partners as a carefully constructed cover. Inspired by the true story of early stirrings of the American gay rights movement, madcap laughs give way to provocative drama as two "All-American" couples are forced to stare down the closet door.
Saturday, May 5, 8 p.m.
Sunday, May 6, 2 p.m.
Studio One, Des Plaines
$8 general admission
Purchase tickets

Guitar and String Recital**
The Rite of Strings
Enjoy the spring awakening with the pleasures of a musical evening recital featuring the Oakton String Ensemble and the Guitar Ensemble. The String Ensemble will perform Mozart's exuberant Musical Joke as well as Vivaldi's famous Concerto for Guitar and Strings. Led by noted violist Daniel Golden, the String Ensemble features Oakton's members as well as outstanding area guest artists as soloists and chamber performers. Under the direction of Yale School of Music trained Tom Clippert, the guitar ensemble features guitarists of all styles and celebrates the diversity of the instrument. The Guitar Ensemble performs original compositions and arrangements.
Monday, May 7, 8 p.m. (Take Note: 7:30 p.m.)
Footlik Theater, Des Plaines
$7 general admission; $5 students and seniors
Purchase tickets
Speaker Showcase
Don't miss Oakton's best speech students and speech team members as they present their finest speeches of the semester. Join Showcase Director, Bob Gynn, and listen up as our students showcase their presentation skills on topics that span the spectrum from educational to inspiring to comic.
Tuesday, May 8, 8 p.m.
Footlik Theater, Des Plaines
Free admission

Choral Recital
An ensemble of students and community members sing works of choral music from different eras, engaging audiences with beautiful intertwining vocal harmonies. Vocal students of instructor Sara Torbeck also perform solo works from classical, jazz, pop, and musical theater accompanied by pianist Manigirdas Motekaitis.
Thursday, May 10, 8 p.m.
Footlik Theater, Des Plaines
$7 general admission; $5 students and seniors
Purchase tickets
Jazz Invasion**
Under the direction of music instructor Robert Evans, the award-winning jazz band presents an exciting evening of big band jazz, featuring the jazz standards of Sammy Nestico, Charlie Parker, Duke Ellington, Bobby Shew, Gordon Goodwin, and Henry Mancini. This is also a centennial celebration of the great Count Basie Band jazz singer, Joe Williams, with some of his big hits, including "Alright, Okay, You Win" and "Every Day I Have the Blues." Don't miss this grand finale to our concert season!
Friday, May 11, 8 p.m.
Footlik Theater, Des Plaines
$7 general admission; $5 students and seniors

**Take Note Conversations: Join Robert Evans, Oakton jazz band director and woodwind instructor, for Take Note. These free pre-concert discussions will help you learn more about the music featured in Oakton's String Ensemble and Jazz Band concerts.
Monday, May 7, 7:30 - 8 p.m.
Monday, May 11, 7:30 - 8 p.m.