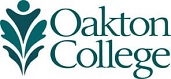 Oakton PAC Events Fall 2021
String Concert
Led by instructor Daniel Golden, the String Ensemble perform a wide range of string selections that never fail to impress and surprise audiences with their mastery and showmanship.
Monday, December 6, 7 p.m.
Speaker Showcase
If you love TED Talks, don't miss Oakton's best speech team members as they present the finest of the semester's public speaking. Showcase director, Bob Gynn introduces student speakers as they enlighten you on topics that span the spectrum from educational, to inspirational, to comical and deeply personal.
Tuesday, December 7, 7 p.m.
Guitar Concert
Oakton's guitar students and special guests present skillful selections of classical and contemporary guitar music coordinated by Yale School of Music alumnus and instructor of music Tom Clippert. Featuring solos, duets, and ensemble selections, the program offers something for all music lovers.
Wednesday, December 8, 7 p.m.
Choral & Vocal Recital
The Oakton Choir sings works of choral chamber music featuring an ensemble of students and community members under the direction of instructor Sara Torbeck. Torbeck's vocal students will also perform solo works from classical, jazz, pop and musical theatre.
Thursday, December 9, 7 p.m.
Jazz Invasion
Our Oakton Jazz Band, under the direction of Mark Olen, wraps up the semester with an exhilarating evening of jazz. Many of the ensemble members are also featured on charts from Charlie Mingus, Bill Holman, Duke Ellington, Dizzy Gillespie, and more. Come and enjoy jazz, America's national treasure.
Friday, December 10, 7 p.m.
OMG Improv
Get ready to split your sides with laughter as Oakton's students improvisation group take the stage. Frequent performers at popular Chicago comedy venues, OMG Improv invites you, the audience, to join the fun by suggesting the unique situations that the players will explore.
Saturday, December 11, 7 p.m.