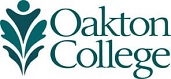 Oakton PAC Events Fall 2021
Jazz Invasion
Our Oakton Jazz Band, under the direction of Mark Olen, wraps up the semester with an exhilarating evening of jazz. Many of the ensemble members are also featured on charts from Charlie Mingus, Bill Holman, Duke Ellington, Dizzy Gillespie, and more. Come and enjoy jazz, America's national treasure.
Available now on Oakton's Sharestream.
OMG Improv
Get ready to split your sides with laughter as Oakton's students' improvisation group take the stage. Frequent performers at popular Chicago comedy venues, OMG Improv invites you, the audience, to join the fun by suggesting the unique situations that the players will explore.
Saturday, December 11, 7:30 p.m.