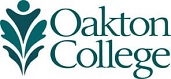 Fall 2018 Season
Handicap This!
After earning standing ovations around the globe Handicap This! which originated at Oakton, comes home! Mike Berkson and Tim Wambach light up the stage with humor, honesty, and a chemistry fueled by friendship in a show that provides an inside look at what is actually holding us back—ourselves. Discover the importance of breaking down barriers and building community. Experience the value of inclusion, challenge stereotypes, and celebrate the power of diversity. Whatever your background, if excuses hold you back, this show will change your worldview and make your self-imposed barriers disappear.
Thursday, Aug. 30, 2 p.m.*
Friday, Aug. 31, 7:30 p.m.*
Footlik Theater, Des Plaines
$10 general admission; free to Oakton students, faculty and staff.
Proceeds support performing arts scholarships.
This performance is supported by the Oakton Community College Education Foundation.
Purchase tickets
*(Q&A and photo opportunity with Berkson and Wambach follows the show.)
Guitar Festival
Oakton brings some of the world's great guitarists to campus for its third annual celebration of guitar virtuosity. This year's festival features Billy Mclaughlin, Brad Richter, Michael Gulezian, Kim Perlak, Matt Schroeder, and Jack Wilson. Each afternoon, students and community members are welcome to attend free guitar clinics, offered by performers and Oakton faculty members.
Workshop with Billy McLaughlin
Friday, Sept. 14,  2 p.m.
Studio One, Des Plaines
Free

Concert Featuring Matt Schroeder, Jack Wilson, and Brad Richter
Friday, Sept. 14,  8 p.m.
Studio One, Des Plaines
$12 general admission; $6 students and seniors
Purchase tickets
Workshops
10 a.m. with Kim Perlak
11:30 a.m. with Michael Gulezian
1 p.m. with Matt Schroeder
2:30 p.m. with Jack Wilson
4 p.m. with Brad Richter
Saturday, Sept. 15
Studio One, Des Plaines
Free
Concert Featuring Kim Perlak, Michael Gulezian, and Billy McLaughlin
Saturday, Sept. 15, 8 p.m.
Studio One, Des Plaines
$12 general admission; $6 students and seniors
Purchase tickets
The Skin of Our Teeth
By Thornton Wilder
Directed by John Frisco
Meet George and Maggie Antrobus of Excelsior, New Jersey, who after 5,000 years of marriage, bear more than a casual resemblance to that first husband and wife, Adam and Eve. They have two children, Gladys (perfect in every way) and Henry (formerly known as Cain, who likes to throw rocks). While their garrulous maid, Sabina (the eternal seductress) takes it upon herself to break out of character and interrupt the drama at every opportunity. Whether he is inventing the alphabet or merely saving the world from apocalypse, George and his redoubtable family somehow manage to survive. Combining farce, burlesque, satire, and elements of the comic strip—the play depicts a typical family as it narrowly escapes one end-of-the-world disaster after another.
Thursdays, Oct. 4 ($5 preview) and 11, 7:30 p.m.
Fridays, Oct. 5 and 12, 7:30 p.m.
Saturdays, Oct. 6 and 13, 7:30 p.m.
Sundays, Oct. 7 and 14, 2 p.m.
Footlik Theater, Des Plaines
$12 general admission; $10 students and seniors; $8 group rate
Purchase tickets
Jazz Lounge
The Oakton Jazz Band performs exciting jazz standards under the direction of Robert Evans. Come enjoy the sumptuous sounds of jazz in this intimate setting with many of the musicians stepping out for featured solos. This popular event is held in the Performing Arts Lounge. A reception follows.
Friday, Oct. 19, 8 p.m.
Performing Arts Center lobby, Des Plaines
$8 general admission; $5 students and seniors
Purchase tickets
The Art of Music/The Music of Art
Experience the talents of Oakton's art and music students. Hear performances and see original paintings, drawings, collage, photography, and 3D art, while you mingle with the talented young artists as well as your neighbors who enjoy the arts.
Friday, Nov. 2, 7:30 p.m.
Performing Arts Center lobby, Des Plaines
Free
Doubt: A Parable
By John Patrick Shanley
Directed by Mary Ringstad-Gagliano
Set against the turbulent 1960s, this brilliant and powerful drama, pits Sister Aloysius, a conservative Bronx school principal against the progressive young Father Flynn who she suspects of improper relations with one of the male students. As she takes matters into her own hands, scrutiny and suspicion mount, and the two are drawn into a battle of wills with dire consequences 
for all involved. Winner of the 2005 Pulitzer Prize for Drama and Tony Award for Best Play, it was turned into an Academy Award-nominated film starring Philip Seymour Hoffman as Father Flynn and Meryl Streep as Sister Aloysius.
Thursdays, Nov. 8 ($5 preview) and 15, 7:30 p.m.
Fridays, Nov. 9 and 16, 7:30 p.m.
Saturdays, Nov. 10, 2 p.m. and 7:30 p.m., and
Nov. 17, 7:30 p.m.
Sunday, Nov. 18, 2 p.m.
Studio One, Des Plaines
$10 general admission; $8 students and seniors; $6 groups
Purchase tickets

Pop-Up Film Festival
Oakton's fifth annual film festival explores the work of regional and national filmmakers, followed by a post-show discussion with Oakton film instructors and special guests. Expect great things and put this on your must-see calendar now.
Monday, Nov. 26 - Friday, Nov. 30
Check back for complete film schedule information.
Free admission

Disgraced
Staged Reading
By Ayad Akhtar
Directed by Jason A. Fleece
Amir Kapoor is a successful Pakistani-American lawyer who is rapidly moving up the corporate ladder while distancing himself from his cultural roots. His wife, Emily, is white and an artist whose work is influenced by Islamic imagery. When the couple hosts a dinner party, what starts out as a friendly conversation escalates into something far more damaging.
Saturday, Dec. 1, 7:30 p.m. 
Sunday, Dec. 2, 2 p.m. 
Studio One, Des Plaines
$8 general admission 
Purchase tickets

Speaker Showcase
If you love TED Talks, don't miss Oakton's best speech students and speech team members as they present the finest of the semester's public speaking. Showcase director, Bob Gynn introduces student speakers as they enlighten you on topics that span the spectrum from educational, to inspirational, to comical, and deeply personal.
Tuesday, Dec. 4, 8 p.m.
Footlik Theater, Des Plaines
Free
Dancing in the Snow**
Guitar and Strings Concert
In this winter concert, the Oakton Guitar Ensemble, under the direction of Tom Clippert, and the Oakton String Ensemble, under the direction of Daniel Golden, present a variety of joyous string music. Talented violin students Susan Werth and Gloria Liu will perform J.S. Bach's Double Concerto. Jim Kendros and Tom Clippert will join forces in a unique 
double concerto by Vivaldi for Viola D' Amore and Lute. Nina Hart Melon and Amy Welz will take lead roles in Handel's Concerto Grosso, Op. 6 No. 1. The program concludes with a lively tango, Leonard Cohen's Hallelujah, and a few more surprises.
Wednesday, Dec. 5, 8 p.m.
Footlik Theater, Des Plaines
$8 general admission; $5 students and seniors
Purchase tickets

**Take Note Conversation
Just before the performance, join Oakton Jazz Band director Robert Evans for a discussion to help you learn more about the featured music.
7:30 - 8 p.m.
Performing Arts Center lobby, Des Plaines
Free
Songs of the Season Concert
This festive program will leave you inspired with the joy of the season as the Oakton Choir sings works of choral chamber music accompanied by strings, featuring an ensemble of students and community members under the direction of Sara Torbeck. 
Torbeck's vocal students will also perform solo works from classical, jazz, pop, and musical theater accompanied by pianist Manigirdas Motekaitis.
Thursday, Dec. 6, 8 p.m.
Footlik Theater, Des Plaines
$8 general admission; $5 students and seniors
Purchase tickets


Jazz Invasion**
Whether you already love this truly American art form or you don't know a Be Bop from a Swing, the Oakton Jazz Band under the direction of Robert Evans, will inspire you with their virtuosity and provide an evening of musical enlightenment. Many of our lead players will be featured on charts from Charlie Mingus, Bill Holman, Eubie Blake, Jeff Jarvis, Duke Ellington, Dizzy Gillespie, and Chris Magee.
Friday, Dec. 7, 8 p.m.
Footlik Theater, Des Plaines
$8 general admission; $5 students and seniors
Purchase tickets

**Take Note Conversation
Just before the performance, join Oakton Jazz Band director Robert Evans for a discussion to help you learn more about the featured music.
7:30 - 8 p.m.
Performing Arts Center lobby, Des Plaines
Free
OMG Improv
Get ready to split your sides with laughter as Oakton's student improvisation group takes the stage. Frequent performers at popular Chicago comedy venues, OMG Improv invites you, the audience, to join the fun by suggesting the unique situations that the players will explore.
Saturday, December 8, 7:30 p.m.
Studio One, Des Plaines
$10 general admission
Purchase tickets

Coming in Spring 2019
Shadow Box
Glengarry Glen Ross
Six Piano Ensemble, conducted by Glenna Sprague