The Learning Center provides academic support services tailored to your individual needs. In this welcoming environment, we deliver high-quality academic support services to ensure your success, no matter your area of study. Work one-on-one with a tutor, improve your study strategies or participate in co-curricular programs that enhance classroom learning.
Academic Support and Coaching
Tutoring is available in a variety of subjects; it is offered online and in-person, and is free to students. Academic coaching pairs students with a learning specialist to work on skills and strategies for academic success.
The Learning Center offers
free tutoring
to all Oakton students in a variety of subjects. Whether you're just getting started
on a research paper
or preparing for a math final, our peer, professional, and faculty tutors are available on both campuses and online. To work with a writing tutor, request an appointment.
 Don't forget to complete our
Tutor Evaluation Form
after meeting with a tutor.
In addition to tutoring and workshops, the Learning Center also offers Academic Coaching, where students meet one-on-one with a learning specialist and explore ways to improve their academic motivation, skills and strategies. Some commonly covered topics include test-taking skills and strategies, time management, budgeting study time, effective note-taking and improving reading skills. 
Request an Academic Coaching session
to get started today.
Another helpful service the Learning Center provides is test performance analysis (TPA), where students meet one-on-one with a learning specialist to identify strategies that can be used to improve future test performance. This service is only available for multiple-choice tests and requires access to the test(s) prior to the session. To schedule a TPA appointment, please contact a learning specialist.
Giacomo Cirrincione
gcirrinc@oakton.edu
847.376.7238
* Available remotely or in person at the Des Plaines campus

Allison Conner
aconner@oakton.edu
847.635.1494
* Available remotely or in person at the Skokie campus

Stephanie Herrera
sherrera@oakton.edu
847.635.1795
* Available remotely or in person at the Des Plaines campus
The Learning Center and TRIO Student Support Services come together in the fall and spring semesters to bring students the Academic Success and Beyond Series (AS&B) of free workshops. These are open to all Oakton College students and provide just-in-time strategies for a successful semester. Participants will learn about the free support available to them campus-wide, including services from Learning Center, TRIO SSS, and other student success offices. Topics include being successful in a remote environment, study skills, time management and self-care.
College Success Courses
Whether you're in college to earn a degree, complete a certificate, prepare to transfer or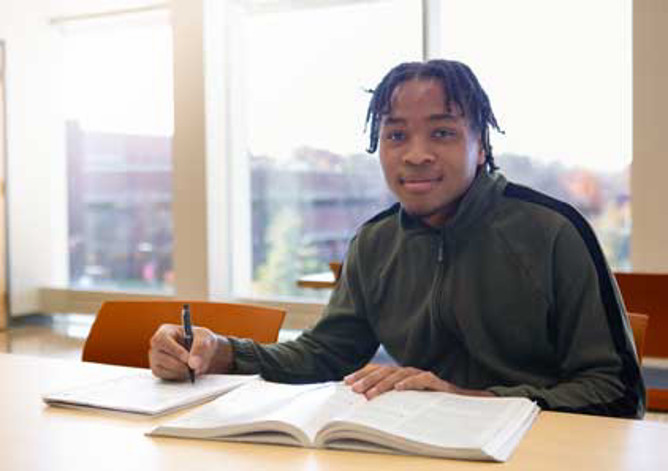 improve your skills, Oakton has just the course to help you succeed. The COL 101 College Success Seminar will help you develop the skills you need to succeed in college and life. Topics covered include goal setting, critical thinking, time management and understanding your learning preferences. To find out if a College Studies course is right for you, call your academic advisor or contact Leana Cuellar, director of Student Learning and Engagement at 847.635.1655 or email at lcuellar@oakton.edu.
Contact Us
Leana Cuellar
Director, Student Learning and Engagement
lcuellar@oakton.edu
847.635.1655
Room 2421, Des Plaines
Stephanie Herrera
Learning Specialist
sherrera@oakton.edu
847.635.1795
Room 2420, Des Plaines
Thomas Hicks
Manager of Academic Success and Support
thicks@oakton.edu
847.635.1657
Room 2404, Des Plaines
Mahera Sheikh
Office Coordinator, Skokie Learning Center
msheikh@oakton.edu
847-376-7684
Room A142, Skokie