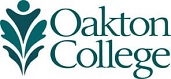 Emergency Medical Technician
I.     Course Prefix/Number: FIR 220
       Course Name: Emergency Medical Technician
       Credits: 8 (5 lecture; 6 lab)
II.    Prerequisite
Students must have a high school diploma or GED and be a minimum of 18 years old.
III.   Course (Catalog) Description
Course studies duties performed by emergency medical technicians (EMT), following the National EMS Education Standards. Contents include CPR, human body anatomy, vital signs, ventilation, cardiac emergencies, resuscitation, automated external defibrillation, pharmacology, bleeding and shock, fractures, injuries, childbirth, lifting and moving of patients, legal and ethical issues.  Practical skill performance is heavily emphasized throughout the course.  Illinois Department of Public Health (IDPH) approves this course and successful completion of course qualifies students to take IDPH's EMT licensing examination or the National Registry Examination for the EMT.
IV.   Learning Objectives
Upon completion of the course, the student will be able to:
Describe the roles of EMS in the health care system.
Demonstrate the professional attributes expected of EMT's.
Perform the roles and responsibilities of an EMT with regard to personal safety and wellness, as well as the safety of others.
Perform the duties of an EMT with regard for medical-legal and ethical issues, including functioning under medical direction and within the scope of practice.
Apply principles of anatomy, physiology, pathophysiology, life-span development, and therapeutic communications to the assessment and management of patients.
Identify the need for and perform immediately life-saving interventions to manage a patient's airway, breathing, and circulation.
Assess and manage patients of all ages with a variety of complaints, medical conditions and traumatic injuries.
Apply principles of emergency medical services operations, including considerations in ambulance and air medical transportation, multiple casualty incidents, gaining access to and extricating patients, hazardous materials incidents, and responding to situations involving weapons of mass destruction.
Apply principles of additional areas of education of the Illinois Scope of Practice Standards exceeding the National Emergency Medical Services Education Standards, in areas of monitoring, psychomotor skills, pharmacology, (principles of pharmacology, emergency medications, administration preparation, indication's, contraindications, all routes, dosing, action, interactions, safety precautions, side effects, all age groups), airway management, artificial ventilation, respiration, anatomy and physiology, and bleeding.
V.    Academic Integrity and Student Conduct
Students and employees at Oakton Community College are required to demonstrate academic integrity and follow Oakton's Code of Academic Conduct. This code prohibits:
• cheating,
• plagiarism (turning in work not written by you, or lacking proper citation),
• falsification and fabrication (lying or distorting the truth),
• helping others to cheat,
• unauthorized changes on official documents,
• pretending to be someone else or having someone else pretend to be you,
• making or accepting bribes, special favors, or threats, and
• any other behavior that violates academic integrity.
There are serious consequences to violations of the academic integrity policy. Oakton's policies and procedures provide students a fair hearing if a complaint is made against you. If you are found to have violated the policy, the minimum penalty is failure on the assignment and, a disciplinary record will be established and kept on file in the office of the Vice President for Student Affairs for a period of 3 years.
Please review the Code of Academic Conduct and the Code of Student Conduct, both located online at
www.oakton.edu/studentlife/student-handbook.pdf
VI.   Sequence of Topics
Didactic Component:
Orientation to class-guidelines & paperwork
Intro to Emergency Medical Care & Well-Being of an EMT
Medical, Legal, and Ethical Issues
Medical Terminology
Anatomy and Physiology
Understanding Pathophysiology
Capnography Monitoring
 12-lead ECG acquisition & submission of data to Medical Control
 Scene Size Up
Primary Assessment
Secondary Assessment
Communications and Documentation
Airway Management
Respiration and Artificial Ventilation
Respiratory Emergencies
Cardiac Emergencies
Diabetic Emergencies
Altered Mental Status
Lifting and Moving
Life Span Development
General Pharmacology
Bleeding and Shock
Soft Tissue Trauma
Chest and Abdominal Trauma
Musculoskeletal Trauma
Trauma to the Head, Neck, and Spine
Multisystem Trauma
Allergic Reactions
Poisoning and Overdose
Environmental Emergencies
Abdominal Emergencies
Behavioral and Psychiatric Emergencies
Hematology and Nephrology
Obstetrics & Gynecology
Pediatrics
Geriatric Patients
Special Needs Care population
EMS Operations
Hazardous Materials Multiple – Casualty
Incidences, and Incident Management
Highway Safety and Vehicle Extrication
EMS Response to Terrorism
Practical Component:
CPR
Vital Signs, monitoring Devices
Vital Signs
Primary Assessment
Trauma Assessment
Medical Assessment
Pairing Assessment Together
Documentation
Airway Adjuncts

Oxygen Therapy and Additional SOP
Tracheal-bronchial suctioning of already intubated patient
Application of BiPAP, CPAP, & PEEP

Cardiac Therapy
Diabetic Adjuncts
Restraints
Lifting and Moving Patients
Pharmacology
General Drug Use – Additional SOP

Nebulized beta-2 agonist bronchodilator
Duoneb
Intramuscular/Intranasal Glucogon
Intramuscular Naloxone & Epinephrine
 Obtaining Epinephrine dosage from multi-dose viral
 SL Nitroglycerin
 Oral Diphenhydramine
Mark 1 Kit or Duo Dote auto injector

Bleeding Control
Wound Management
Abdominal Injuries and Additional SOP:

Bleeding control with the use of Hemostatic agents

Splinting & Immobilization
Board & Collaring
Log Rolling
PASG Suit
Epi-Pen Usage
Substance Abuse
Hot and Cold Management
Abdominal Assessment
Psychiatric Emergencies
Neurologic Emergencies
Gynecologic Emergencies
Obstetrics & Neonatal Care
Pediatric Emergencies
Geriatric Care

Special Needs Care and Additional SOP
Monitoring OG/NG tube already inserted

Ambulance Operations
HAZMAT Triage
VII.  Methods of Instruction
Teaching-learning methods in this course may include, but are not limited to:
My Brady Lab
EMS Testing
Assigned readings
Presentations
Discussions
Critical thinking exercises
Labs
Team participation and group activities 
Psychomotor skills
Clinical Observations
Course may be taught as face-to-face, hybrid or online course.
VIII. Course Practices Required
Classroom


The course meets the National EMS Educational Standards and Illinois Department of Public Health's recommendations for EMT-(Basic).  Students are expected to attend all classes.  Tardiness will not be tolerated.  Attendance will be taken during the first fifteen minutes of class.  Any student not present at this time will be marked absent.  Excessive absences will affect eligibility for the Illinois State Licensing Examination for EMT.  If during the course a student has exceeded 9 hours of unexcused absence, it will be suggested that the student withdraw from the class.  Each student's progress will be evaluated individually by the lead course instructor who will also issue the student's grades.

Quizzes and Examinations


Students should be prepared for daily pre-assigned quizzes.  All online quizzes will be available only through the My Brady Labs online program.  Any quizzes not completed on time will result in a score of zero.  These scores will be averaged into the total course grade.  Mid-term and the final written and psychomotor skills testing are scheduled by the course coordinator.  Students not present during these examinations will have one week from the original test date to schedule and take a makeup exam with his or her instructor.  Failure to do so within one week will result in a zero score.  This score will be averaged into the total course grade. 

Clinical


Students are required to attend 24 hours of clinical time (in hospital and ambulance ride time). The course coordinator will schedule this time and it is

MANDATORY

. The clinical time is done two different ways:  the student will do two 6-hour shifts in a hospital (one shift at St. Francis and one shift at Skokie Hospital) and one 12-hour shift on a private ambulance. There are no excused absences for clinical time.

For a student to be eligible to schedule clinical rotation a student must:

Have a cumulative academic average of at least 60% in FIR 220
Must have the (yellow) completed in its entirety the Medical Requirements Form, obtained an Oakton Community College EMT Student ID card, and obtained the required green polo at time of sign up
The student has one opportunity to redo the clinical rotation if:
An average

rating of less than 3

was given on the form completed by the clinical preceptor
Student failed to attend scheduled clinical time
Student is sent home from clinical for any reason
Clinical forms are incomplete or missing
If a student fails to complete the clinical time, the student will:
Receive an incomplete (I) grade for the course.
Become ineligible to take the Illinois State Licensing and/or the National Registry examination
All clinical form documentation must be fully completed and approved by the course instructor.
Course may be taught as face-to-face, hybrid or online course.
All students are required to:
Complete all Health Services requirements: screening & paperwork

before the end of the first week of the course

.
Have a completed and up to date physical exam (school policy)
Obtain medical insurance
Obtain a Medical Clearance form from the college Health Services Department (includes listed communicable disease blood titers).
Note: Proof of vaccinations alone is not sufficient and is not acceptable.
All students are expected to:
Complete all clinical activities prior to the end of the course
Attend a (5) five-hour extrication & triage demonstration. Extrication and Triage Demonstration date & time TBD during semester.
Extensions will only be granted for personal emergencies / complications with only extensions of six (6) weeks of the final day of class.
A formal written request to the Program Coordinator is required for consideration.
IX.   Instructional Materials
Note:
Current textbook information for each course and section is available on Oakton's Schedule of Classes.
Daniel Limmer  Emergency Care, 13th Edition.  Pearson Publishers (Required)
MyBradyLab Access Code (Required)
EMS Platinum Testing Access Code (Required)
American Heart Association BLS for Healthcare Provider Handbook (Required)
Books may be obtained at the Oakton Community College bookstore, located on the first floor. The textbooks must be obtained by the first day of class.
Required Equipment:
A stethoscope and blood pressure cuff must be obtained by the second day of class. Students are expected to dress professionally for their clinical requirements thus represent Oakton Community College with professionalism in this field of Emergency Medical Services. Additional information regarding dress policy for clinical activities, and additional requirements for the course will be explained in further detail.
X.    Methods of Evaluating Student Progress
Students will be evaluated at the mid-term and final grading periods.  Student's  progression will be discussed and documented during these times by the lead instructor who will also issue the student grades.  Student eligibility to take the Illinois State  Licensing Examination for EMT may be jeopardized if the mid-term grade average is less than 80%.
The course is approved by the Illinois Department of Public Health (IDPH), allowing students upon successful course completion, accumulative grade average of 80% (B) or higher, and completion of all IDPH EMT(B) requirements to take the EMT(B) licensing examination.
The final grades are computed as follows

:

Letter grade conversion

| | | |
| --- | --- | --- |
| Pretest Quizzes Online | - | 2.5% |
| Post Test Quizzes Online       | - | 2.5% |
| Reading Assignment Quizzes   | - | 5% |
| Online Quizzes (15) | - | 15% |
| Mid-term Written Exam | - | 15% |
| State Exams (4) | - | 20% |
| Final Written Exam | - | 25% |
| Psychomotor Skills Exam | - | 10% |
| Essay | - | 5% |

| | | |
| --- | --- | --- |
| A | = | 90 – 100% |
| B | = | 80 – 89% |
| C | = | 70 – 79% |
| D | = | 60 – 69% |
| F | = | Below 60% |
** An incomplete grade (I) will change to a "F" Failure grade after 6 weeks from the date of course completion**
Eligibility for Illinois Department of Public Health (IDPH) and/or National Register of Emergency Room Technicians Examination for Emergency Medical Technician (NREMT) Licensure Examination:
80% final grade point average or higher
Compliance to Section VIII (classroom hours total, quizzes/exams, clinical hours)
Successful completion of all clinical activities with passing grade
Successful completion of final psychomotor skills exam with passing grade

Any student with 60% or higher final grade point average whom does not meet the 80% final grade point average however completes all other eligibility requirements will receive a course completion certificate. However, these individuals will be refrained registration towards the IDPH or NREMT Emergency Medical Technician licensure examination.
XI.   Other Course Information
If you have a documented learning, psychological, or physical disability you may be entitled to reasonable academic accommodations or services. To request accommodations or services, contact the Access and Disability Resource Center at the Des Plaines or Skokie campus. All students are expected to fulfill essential course requirements. The College will not waive any essential skill or requirement of a course or degree program.
Oakton Community College is committed to maintaining a campus environment emphasizing the dignity and worth of all members of the community, and complies with all federal and state Title IX requirements.
Resources and support for
pregnancy-related and parenting accommodations; and
victims of sexual misconduct
can be found at
www.oakton.edu/title9/
.
Resources and support for LGBTQ+ students can be found at
www.oakton.edu/lgbtq
.
Electronic video and/or audio recording is not permitted during class unless the student obtains written permission from the instructor. In cases where recordings are allowed, such content is restricted to personal use only. Any distribution of such recordings is strictly prohibited. Personal use is defined as use by an individual student for the purpose of studying or completing course assignments.
For students who have been approved for audio and/or video recording of lectures and other classroom activities as a reasonable accommodation by Oakton's Access Disabilities Resource Center (ADRC), applicable federal law requires instructors to permit those recordings. Such recordings are also limited to personal use. Any distribution of such recordings is strictly prohibited.
Violation of this policy will result in disciplinary action through the Code of Student Conduct.