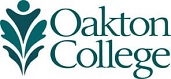 Be sure to check your email at least once a week.  We send out announcements and requests via email.  This vastly simplifies the difficult task of keeping in touch.  We check our email regularly so this is a good way to get in touch with us with questions and concerns. Review the "Statement on Technology" adopted by Oakton and please follow it.
Please submit your book order as promptly as possible after you are assigned your classes. The new federal law mandates that required books are posted by a certain date. If your order is the same as the previous semester, simply tell one of the chairs.  If your order is new, please use the book order form on the department website.  Make every effort to keep the cost to students under $100.  If there is a new edition of the text, it is the policy of the department to go with that new edition since doing otherwise causes many hassles for the bookstore and for students.  If you are ordering three or more books, you need to specify the order in which you will use them: the books you need first will definitely be there, and the other books will be ordered after the enrollment is known.  
Do not give a student special permission to add a closed class since this jeopardizes the quality of your class and may cost another instructor whose enrollment is low his or her job.  If students complain, you can send them to us, but we will not give any student permission to enter a closed class unless they have been dropped from the class due to an error that Oakton made.   The one exception to this policy is online classes; if you are the instructor in an online class, please discuss this with us.  On the other hand, if you have room in your class, and students want to enroll late, please accommodate them and sign the form since they have probably lost their classes due to the cancellation of low enrollment classes.
Hand out your syllabus at the first meeting of your class.  Remember that this is your contract with your students.  You must abide by the specified learning objectives.  You cannot change your policies or requirements that you specify in your syllabus; you must abide by what you have stated.  Fairness to students requires that this syllabus contains a description of the topics you will be covering and the approximate dates on which you will be covering these topics, so please do not simply hand out the generic syllabus.  Your syllabus should also give the exact dates of any tests and the exact dates when assignments are due.  Your syllabus should also explain how you will calculate the grade, and your syllabus should clearly specify how to get in touch with you.  Please remember that your syllabi should be professional in appearance. Use the syllabi that are available on the website, and study the documents on the web site that discuss how to construct a syllabus.  The department asks adjunct faculty to submit their syllabi to the department chair for review at least two weeks before classes begin.
Submit your syllabus electronically to Margaret Sanders in the Division 3 (msanders@oakton.edu) and submit it electronically to us on the first day of class as well. 
During the first week of class, you must also give Margaret Sander of the Division 3 Office a copy of your schedule and office hours.  Failure to comply with this creates endless hassles for the Division staff. 
Make every attempt to be at all your classes and to be on time.  If you must miss a class, you must make every attempt to secure a substitute, and

you must notify the department chairs and the Division 3 Office

.  Substitutes are paid.  Also, please make every effort to substitute for your colleagues if you are asked.  Please give us permission to put your telephone or email on a list for other instructors. 
Please note that you need to be present and conduct class activities on evaluation days.  You cannot decide to end the semester early even if your class agrees.

Grades must be turned in online

and before the deadline

.  If you miss this deadline, you will have to come into Oakton and fill out grade change forms for every student in your class.  The Division staff will give you instructions if you need assistance, but please don't ask the Division staff to fill out the forms for you unless there is an emergency.   Late grades may mean that students are denied admission to another school or that they lose financial aid. 
Keep records of attendance and grades in the grade books provided by Oakton or in Gradekeeper.  Fairness to students requires this, and if there is a grade appeal, you will need to give your records to the Dean. 

Adjuncts need to turn in their grade book at the end of the semester.

This is necessary because sometimes there are grade disputes years later when adjuncts may have left.

Recommend your best students to the Honors Program.  In general, any student with an A average should get such a recommendation.  You will receive a form to send to Tom Bowen and George Lungu in the middle of the semester.
You may be asked to participate in formal assessment activities.  For example, in some classes you may be asked to give your students a brief quiz at the end of the semester.  It is essential that you follow the appropriate assessment procedures since we must give the assessment report to the Dean and Academic Vice-President and since our accreditation depends on this.  Joo Lee is in charge of this for the department.
Give a short biography for the website if you have not done so.  If you have suggestions about philosophy or humanities sites to which our site should be linked, let us know.  Work towards having your own home page if you have not already done so. 
Do not allow cheating or plagiarism.  Our department requires that you report every violation of academic integrity – including situations that involve only a few sentences and situations in which you honestly believe that it was an accident.  Talk with your students about academic integrity.  Formulate assignments that are difficult to plagiarize.  Use the Web to check questionable papers. Do not use the same exams from semester to semester.  In every instance where there is a violation, file the form entitled Faculty Resolution of an Academic Integrity Complaint or file a formal complaint if there is not a resolution.  Do not give students a "second chance."  Filing the resolution form is giving students a second chance already.
Hold office hours in one of the adjunct offices, and give students a way to contact you.  They can call the adjunct office phone during your office hours and should call the Division 3 Office to leave messages at other times.  Giving out your Oakton email address is usually the best way to maintain contact. You should return email messages from students promptly. Please consult the statement on technology for more details.
The chair or another full-time faculty member designated by the chair will observe the teaching of all new adjunct faculty members during their first semester.  The teaching of long-term adjuncts will be observed every few years.
All faculty members are expected to support the Oakton events that the department sponsors and the events on which our department members work such as Women and Gender Studies events and public forums.  You can best support these events by incorporating some of them into your instruction or by requiring that your students attend at least two or three Oakton events as part of their participation grade. These events will be featured on the department web site.
A class to which you are assigned may be dropped due to low enrollment (under 10 students).  If a full-time faculty member looses a class, this full-time faculty member must bump an adjunct faculty member.  If a long-time adjunct loses a class, that adjunct may under certain conditions bump adjuncts with less seniority.  Please see the adjunct contract for details. This department makes every effort to prevent bumping.  You can assist in this effort by helping to advertise and support all our classes.
The department meetings held during Orientation Week each semester are mandatory.  It is certainly understandable if a department member occasionally misses one of these meetings.  However, repeated failure to attend is not acceptable.  Adjunct faculty members are also invited to all department meetings and Division meetings that occur during the semester.  These meetings, as well as division meetings, are not mandatory for adjuncts.  Adjuncts will be compensated for attending meetings as described in the adjunct contract.
Adjuncts are needed to serve on college-wide committees and are paid for doing so.  Our department strongly encourages adjuncts to consider this.
Do not request or accept donations for charity from your students.  Do not take money from students for field trips or to purchase books for them.  We are not set up to facilitate such financial transactions, and it is very easy for misunderstandings to arise if money is changing hands.
If you have a problem, call us.  Adjunct faculty should tell their students to bring complaints to us.  We can usually work with you and the student to resolve the problem.
We advise you to read the adjunct contract carefully and to take advantage of the benefits to which you are entitled, such as tuition-free classes at Oakton and small stipends to attend conferences.