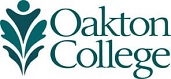 Thinking of starting a small business and need help with the steps to success? Oakton courses can help you master the necessary skills, from developing a business plan, choosing your structure, finding financing, naming your business, complying with regulations or protecting your ideas.
Already have a small business and need help marketing your products or services? Oakton's Small Business Marketing certificate addresses a wide range of topics, including Principles of Marketing (MKT131), Customer Service and Satisfaction (MKT151), Principles of Professional Selling (MKT161), and Interactive Marketing (MKT265). Learn how to develop your colors and logo, create a personal brand, and give web customers what they want.
Whether online or 'bricks and mortar', retail or professional, independent or franchised, learn the skills to grow and develop your small business. For further information contact Ronald Thomas, department chair, at 847.635.1949 or via e-mail at bandbguy@oakton.edu.