HVAC, Manufacturing, Facilities and Automotive programs at Oakton include a diverse group of career paths focusing on practical problem solving and hands-on experience. Knowing how something works and how to fix it is a key aspect of many careers within this area of interest. The five programs offered cover a range of careers from automotive technician to mechanical engineer, with several options for degrees, certificates or single courses.

In addition to general problem solving and critical thinking, you'll be instructed in all of the necessary skills required by your particular industry of interest, be it training in computer-aided design (CAD) software or air conditioning repair. For example, automotive technology courses will prepare you for the technical aspects of vehicle maintenance and also get you ready for client interactions and customer service. Manufacturing and facilities management is critical in many industries, and the organizational skills learned in these programs can be used in many careers. Real-world experience gained in each curriculum can help you grow toward your personal goals, whether you're just taking a few classes or pursuing a certificate or degree in manufacturing.

With plenty of potential jobs to explore, an education in Manufacturing, Facilities and Automotive from Oakton can help establish you as an in-demand professional with a solid foundation for a lasting career.
What Do You Want to Be?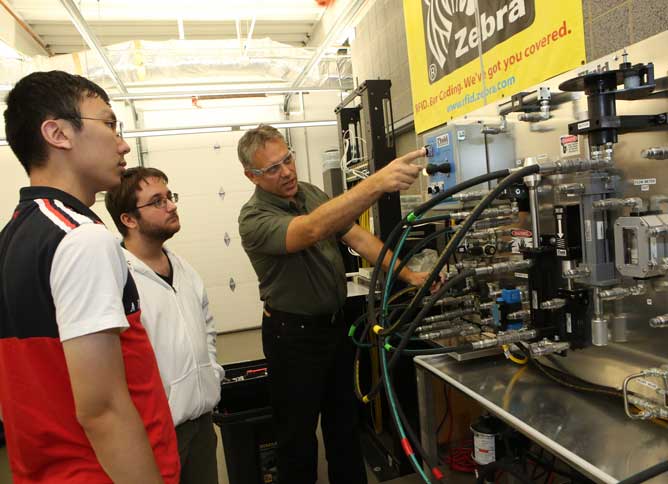 From Certificates to:
Automotive service technician
CAD technician
CNC programmer
HVAC installer
Mechanical drafter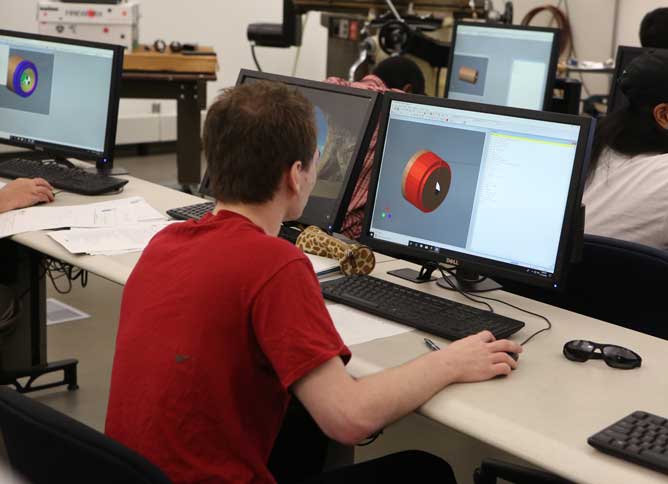 From A.A.S. degrees to:
Automotive mechanic
Heating, air conditioning, and refrigeration mechanic
Mechanical designer
Mechatronics technologist
Plant designer 
How Will You Get There?
Get the most from your learning with industry experts and small class sizes. Depending on the number of classes you take each semester:
Can be completed within 2+ years
Designed to be finished at Oakton and prepare you directly for the workforce with industry-relevant coursework.
Can be completed within 6 months - 1+ year
Gain a new skill or upskill to enhance your resume; complete it stand-alone or talk with Advising to plan how the certificate can be a stepping stone to a further degree. 
Air conditioning, Heating and Refrigeration Department
Mechanical Design / CAD Department
Advanced Manufacturing, Mechatronics, Supply Chain Automation Department
Automotive Technology Department
Facilities Management and Engineering Department

"Oakton made my career happen. The professors were really willing to help me. They connected me directly to companies in the manufacturing industry."
Talk with Admission to map your path
Where to Begin?
Every great professional starts out right where you are. The first step in your college journey (and where it takes you) is to fill out an application. Select this Area of Interest in your application, so we can best support you explore this path.