The world of business offers a wide array of career paths for ambitious individuals. It's also fast-paced and constantly changing. Success comes to those who are best able to think quickly, adapt on the fly and see the big picture.
As part of the Division of Business and Career Technologies, Oakton's Business program can help give you the skills and knowledge to succeed in business and find a job in roles as varied as human resources, marketing, sales, management and many more. Your studies will be an investment in your career as you'll learn the best practices and processes necessary to get the job done—whether you are working for others or as an entrepreneur. You'll also learn theory and history to fully understand the decisions driving your industry—and take the lead and make those decisions yourself.
You'll learn in a technology-driven classroom environment that will prepare you for the modern world. You'll be taught by knowledgeable and experienced professionals who are as adept in real-world business situations as they are in the classroom.
Our general business administration curriculum offers courses similar to those taken by students during their first two years at a four-year college or university. If you are exploring the field of business, the Applied Business Certificate is a great place to start. If you're planning on transferring to a four-year institution to complete your business studies before pursuing a career, you'll pursue an associate in arts degree (and take business electives). Transfer requirements differ slightly from school to school, so you should meet with your advisor to ensure you are selecting the correct Oakton courses.
If you're interested in earning an associate degree and then entering the workforce, explore Oakton's career programs in your chosen major.
Degrees and Certificates
The Business program offers two certificates focused on fundamental skills.
This comprehensive certificate encompasses skills in the following areas: communications, accounting, math, computer applications, management, marketing and human relations. Graduates will be qualified for entry-level business positions.
This certificate includes courses preparing students for customer service positions including training in management, marketing, human relations and business etiquette.
What's Next?
We are glad you are considering attending Oakton College. No matter where you are in your decision-making process, we are here to help you with your next steps. Whether you're ready to apply now, need information on paying for college or have questions and want to contact someone, we're here to help.
Enrolling at Oakton College can save you thousands of dollars and help you earn more over the course of your career. Our tuition is among the lowest in the region, and we offer many ways to bring your costs down even more.

99 percent of Oakton students graduate without debt.

To help you get there, you can apply for a scholarship, which you don't have to pay back. We award $12 million in scholarships annually. Financial Aid includes grants, loans, and other forms of financial assistance that can reduce your costs of attending college.

We offer payment options that give you control over how you pay. Pay all at once or spread your payments over the course of the semester.

Learn more about your options for paying for your education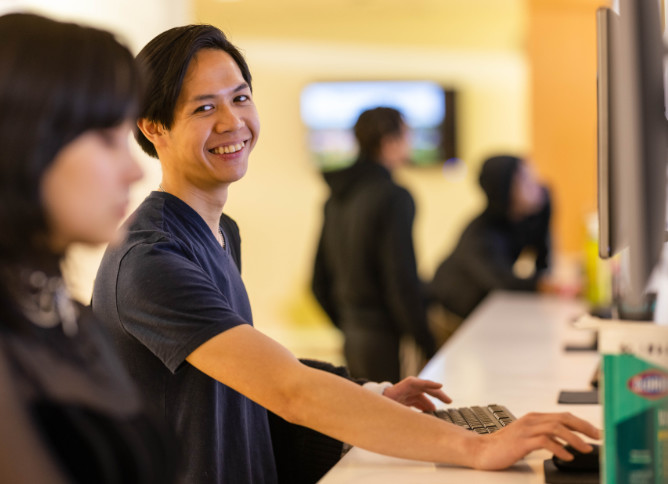 As your community college, we serve students from various backgrounds. We aim to make the application process as easy and as clear as possible for everyone.
We can help you get started on a degree or certificate.
Applying to Oakton is fast and easy
.
Your first step before you begin your studies is filling out an admission application and completing your enrollment process.
Get Started at Oakton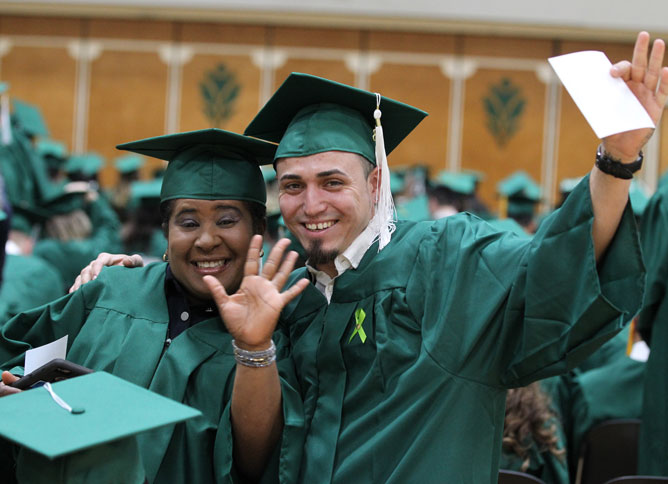 Meet Your Faculty and Experts
Tracy Fulce
Chair of Business
Distinguished Professor of Business
B.A. Michigan State University
M.B.A. Baker College
tfulce@oakton.edu
847.376.7803, Skokie
Office: B216, Skokie
Lisa Cherivtch
Coordinator of Global Business
Professor of Business
B.S. Northern Illinois University
M.B.A. DePaul University
lcherivt@oakton.edu
847.376.7123
Office: 3604, Des Plaines
David Lewis
dlewis@oakton.edu
Associate Professor, Business
847.635.1917
Office: 3604, Des Plaines
Keenan Andrews
Associate Professor, Business
Division of Business and Career Technologies
Doctorate of Management, Colorado Technical University
MA Political Science, Roosevelt University
BS Criminal Justice, Illinois State University
kandrews@oakton.edu
2712 Des Plaines
847-376-7266
Merilee K. Slipenko, Esq.
B.A. Loyola University of Chicago
M.Ed. Loyola University of Chicago
M.A. Dominican University
M.S. Dominican University
J.D. The John Marshall Law School|
mwaters@oakton.edu
847-376-7809
Office: B212, Skokie
Meet our part time faculty
Larry Benjamin
Lecturer
B.S. Illinois State University
M.B.A. Northwestern University
lbenjamin@oakton.edu
847.635.1910
Office: B206, Skokie
Cheryl Brown
Lecturer
B.S.B.A. University of Illinois, Chicago
M.B.A. Roosevelt University
cbrown@oakton.edu
847.635.1910
Office: B206, Skokie
Thomas Byrne
Lecturer
B.A. Creighton University
M.M. Northwestern University
tbyrne@oakton.edu
847.635.1910
Office: B206, Skokie

Jennifer Campbell
Lecturer
B.S. Northern Illinois University
M.B.A. Northeastern Illinois University
jcampbel@oakton.edu
847.635.1910
Office: B206, Skokie
Larry Cohen, C.P.A.
Lecturer
B.S.B.A. Roosevelt University
M.S. Roosevelt University
J.D. John Marshall Law School
L.L.M. John Marshall Law School
lcohen@oakton.edu
847.635.1910
Office: B206, Skokie
Craig Cunningham
Lecturer
B.A. University of Southern California
J.D. University of Chicago
ccunning@oakton.edu
847.635.1910
Office: B206, Skokie

Cynthia Del Medico
Lecturer
B.S.C.  DePaul  University
M.B.A. Loyola University, Chicago
cdelmedi@oakton.edu
847.635.1910
Office: B206, Skokie
Leslie Dubin
Lecturer
A.B. University of Illinois at Chicago
M.B.A. Northeastern Illinois University
ldubin@oakton.edu
847.635.1910
Office: B206, Skokie
Eileen Halpin
Lecturer
B.A. Loyola University Chicago
J.D. John Marshall Law School
ehalpin@oakton.edu
847.635.1910
Office: B206, Skokie
Bruce Mueller
Lecturer
B.B.A. Loyola University Chicago
M.B.A. Loyola University Chicago
bmueller@oakton.edu
847.635.1910
Office: B206, Skokie
Elizabeth O'Connor
Lecturer
B.A. University of Illinois at Chicago
M.B.A. University of Illinois at Chicago
eoconnor@oakton.edu
847.635.1910
Office: B206, Skokie
Brian Porter
Lecturer
B.B.A. Georgia State University
M.B.A. Texas Southern University
J.D. Chicago-Kent College of Law
bporter@oakton.edu
847.635.1910
Office: B206, Skokie
David Williams
Lecturer
B.A. Harvard University
M.B.A. Loyola University Chicago
dwilliam@oakton.edu
847.635.1910
Office: B206, Skokie
Donna Smith Bellinger
DS Bellinger Consulting LLC
Chicago, Illinois

Paul Bennett
Regional Director of IL and AZ
Cresco Labs

Marc Blumer M.S.
Customer Journey Architect
Mdg-a Freeman Company

Paul Boynton
Kelvin Company

David Forgue
Barnes, Richardson and Colburn LLP

Joseph Gurreri, CBPA, CBPL
Insperity

Vic Levinson
Prime Telecommunications, Inc.

Cynthia L. Nielsen, CSM
Executive Director
Deep Green, Inc.

Christopher Nowak
Director Central Region
Yusen Logistics

Richard Rykhus
Head of Global Learning and Development
Shure Inc

Jill Schmidt
Public Relations


Ex-Officio Members:

Keenan L. Andrews, MA, DM
Associate Professor of Business
Oakton College

Marc Battista, MA
Dean of Business & Career Technologies Division
Oakton College

Lisa Cherivtch, MBA
Professor of Business/Advisory Board liaison
Oakton College

Tracy Fulce, MBA
Distinguished Professor of Business
Oakton College

Ruben Howard, MS, MSBA, PhD
Director of Workforce and Strategic Partnerships
Oakton College

Patricia Muffoletto, MBA
Project Implementation Coordinator
Oakton College

Katherine Sawyer, MBA
Associate Vice President of Marketing and Communications
Chief Advancement Officer
Oakton College
Contact Us
Tracy Fulce
Chair of Business and Professional Services
847-376-7803

tfulce@oakton.edu