Are you compelled to support the progress of cancer research? Cancer Registry Management (CRM) is an important and growing field in the health care industry. Cancer registrars document the history, treatment and health status of cancer patients in the U.S. That data is then provided to healthcare providers, researchers and public health officials for monitoring, screening and prevention programs.
Oakton College's fully online Cancer Registry Management Program is designed to prepare you for a career in this data collection, management and research. We are the first community college in Illinois to offer credentials in this specialized area and can prepare you for a career that can have a real impact. The Cancer Registry Management Certificate program prepares students to take the Certified Tumor Registrar (CTR) certification exam. Cancer Registry Management classes are primarily held online.
Courses in this program fall under the Health Information Technology (HIT) Department and cover a variety of data management and coding skills unique to cancer registry management and oncology.
To take on this 26-credit-hour program, you must have at least 60 college credit hours. When you graduate, you qualify to take the national Certified Tumor Registrar (CTR) certification exam given by the National Cancer Registrar Association.
Cancer Registry Management is a limited enrollment program with a number of minimum requirements. Please review and follow the application process explained below. Some essential skills are also required. Please review those here.
Certificate
Cancer Registry Management is a fully online advanced certificate program designed for individuals interested in data collection, management and research with the outcome of improving lives through quality cancer data management. This program combines academic and technical studies as well as professional practice experience in Healthcare agencies and organizations.
What's Next?
We are glad you are considering attending Oakton College. No matter where you are in your decision-making process, we are here to help you with your next steps. Whether you're ready to apply now, need information on paying for college or have questions and want to contact someone, we're here to help.
Enrolling at Oakton College can save you thousands of dollars and help you earn more over the course of your career. Our tuition is among the lowest in the region, and we offer many ways to bring your costs down even more.

99 percent of Oakton students graduate without debt.

To help you get there, you can apply for a scholarship, which you don't have to pay back. We award $12 million in scholarships annually. Financial Aid includes grants, loans, and other forms of financial assistance that can reduce your costs of attending college.

We offer payment options that give you control over how you pay. Pay all at once or spread your payments over the course of the semester.

Learn more about your options for paying for your education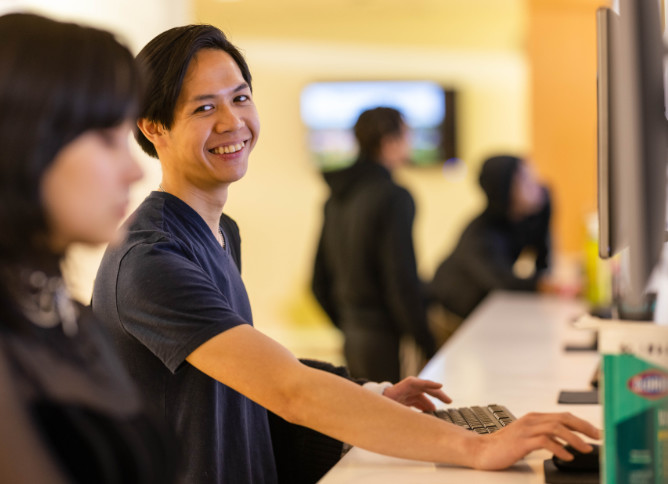 As your community college, we serve students from various backgrounds. We aim to make the application process as easy and as clear as possible for everyone.
We can help you get started on a degree or certificate.
Applying to Oakton is fast and easy
.
Your first step before you begin your studies is filling out an admission application and completing your enrollment process.
Get Started at Oakton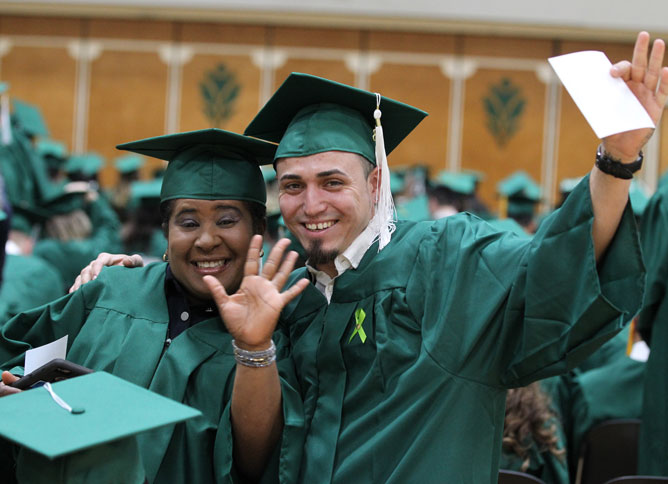 What You Need to Know
Minimum Requirements

High School graduate or GED.
Foreign high school graduates or students with foreign college credits need to send English-translated copies of their transcripts to Educational Perspectives, www.edperspective.org/oakton. Students with foreign college credit should request a catalog match.
Minimum education of an associate's degree in any field or the equivalent (60 college-level credits).
Completion of HIT 104 with a minimum grade of C.
Completion with a minimum grade of C of one of the following options:

One semester course in Human Anatomy and one-semester course in Human Physiology; or
Combined two-semester course in Human Anatomy and Human Physiology or BIO 114 and HIT 124.

Completion of HIT 194 with a minimum grade of C.
Entry-level competency for EGL 101 as demonstrated by coursework or assessment.
Other Requirements
Make an appointment with

 

mailto:jcrowley@oakton.edu, health career advisor, is recommended.
Interview with and consent of HIT Faculty.
Proof of health insurance and current complete physical.
Clear criminal background check and drug screen.
We also recommend you view the Information Session video prior to applying.
The Cancer Registry Management Certificate is a limited enrollment program. Before beginning the application process, please read the Admission Requirements.
The application deadline for the spring program is January 15th. Acceptance will be delayed until the above steps are completed. To expedite admission, follow through with all steps as soon as possible.
Applicants with a complete file who are admitted to the program will be formally notified in writing. Students must attend CRM orientation/registration session. You can register for a session using the Health Career Inquiry Form.
Application Steps
If you're a new student, please apply online. If you are a current Oakton student, apply through your MyOakton account.
View your Admission Checklist online. Your New Student Portal includes Admission Checklist and next steps.
Submit admission documents, including transcripts (high school, college, AP, military) and proof of residency.
Complete the minimum requirements for admission.
Interview with the program chair, Hanna Wierzchowski. She can be contacted via email or at 847.635.1695. The application process must be completed prior to an interview.
Clinical placements require a health assessment, certain immunizations, yearly flu vaccine, substance abuse testing, criminal background check, specific skill certification (i.e., CPR) and health insurance. These requirements represent an additional cost to the student.
All Oakton College Health Career students in nursing, physical therapist assistant, medical laboratory technology, pharmacy technician, phlebotomy, health information technology, cancer registry management, and medical assistant programs must have "clear" criminal background checks and drug screens in order to participate in any and all clinical components of any health career program courses.
To comply with state statutes and clinical affiliation agreements, and to provide a safe environment for students, employees, and patients cared for by students, those accepted into Oakton's health career programs will be required to complete a criminal background check and drug screening through a company contracted by the College. Health Career students will be charged a fee for this service.
Timelines for completing criminal background checks and drug screens may vary among the various programs. Deadline dates for each program will be provided by the individual department chairs at the time of a student's acceptance into a health career program.
Students without a clear criminal background check and/or clear drug screen will not be allowed to enroll in clinical practicum courses or attend clinical programs. This would further necessitate that the student withdraws from the health career program at that time.
Students who refuse a criminal background check and/or drug screen will not be considered "clear" and will not be authorized to participate in the clinical component of the health career program, necessitating withdrawal from the program at that time.
Individual results of student background checks and drug screens are considered confidential.
Determination of whether or not a student can participate in the clinical component of a particular health career program will be communicated to the respective department chairs by the Background Check/Drug Screen vendor. Students may view their personal results on the vendor's website.
Essential Skills Expected of a Health Information Technician, Medical Coder and Biller, and Cancer Tumor Registrar.
Successful completion of the HIT and CRM programs requires the student to participate in and satisfy the Professional Practice Experience (PPE) portion of the program. Students attend a variety of PPE settings including but not limited to hospitals, long term care centers, ambulatory settings, specialty treatment facilities, and managed care facilities. Participation in the PPE requires essential skills that allow the student to perform successfully. Students may be expected to perform satisfactorily in the following domains:
Physical
The student should be able to:
View computer screens for long periods of time.
Use keyboard or input devices to enter data into computer.
Have good hand-eye coordination skills to enter data, answer phones, and write.
Lift light objects such as medical records and code books and push carts loaded with records.
Spend long periods of time sitting.
Hear adequately enough to permit contact with patients, physicians and other employees.
Cognitive
The student should be able to:
Demonstrate the interpersonal skills necessary to regularly interact effectively with patients, families, physicians, co-workers and other facility personnel.  
Conduct extended inter-personal professional conversations and dialogues, as well as participate in extensive collaborative and team discussions and project work.
Demonstrate the organizational and time management skills necessary to carry out multiple functions on a daily basis.
Follow job-related logical thought processes to make judgments. Take initiative and work independently, yet recognize self-limitations. Regularly accept guidance and supervision from superiors.
Demonstrate prolonged concentration skills in activities like coding and abstracting.
Apply numeric logic and analytical skills in the interpretation and presentation of data.
Accurately interpret reading material, spell accurately and regularly communicate health information in written and verbal format.
Emotional/Psychological
The student should be able to:
Cope in an appropriate manner to common job-related stressful situations.
Articulate ideas and communicate information clearly in verbal, written, and digital formats.
Exhibit flexibility in response to shifting priorities.
Display a courteous and professional manner through interaction, appearance, and attitude.
Keep confidential material confidential.
Meet the ethical standards of the profession.
The above statements were derived in part from job descriptions and work expectations from various employers of health information technicians and from guidance from AHIMA for the HIT A.A.S., and NCRA for the CRM certificate. Each student's right to participation in the PPE portion of the curriculum is also contingent upon compliance with the rules of the PPE. The PPE has the sole discretion to determine when its rules have been violated.
National Cancer Registrars Association
1330 Braddock Place, Suite 520
Alexandria, VA 22314
Meet Your Faculty and Experts
Oakton's Cancer Registry Management faculty have extensive experience and expertise. In addition to classroom learning, students receive support from our panel of expert advisors.
Hanna Wierzchowski, DDS, RHIA, COC, CPC
Professor and Chair
A.A.S. Oakton College
B.S. University of Illinois Chicago
D.D.S. Bialystok Dental School, Bialystok, Poland
hwierzchowski@oakton.edu
847.635.1695
Office: Room 2844 Des Plaines
Sherry DeMonte, RHIT, CCS-P
Associate Professor
A.A.S. Oakton College
B.S. National-Louis University
sdemonte@oakton.edu
http://www.oakton.edu/~sdemonte
847.376.7183
Office: Room 2807 Des Plaines
Judy Ferraro, RHIA
Associate Professor
B.S. University of Illinois Medical Center, Chicago
jferraro@oakton.edu
847.376.7083
Office: Room 2807 Des Plaines
Meet our part-time faculty
Sehrnaz Ali, RHIT
Lecturer
A.A. Oakton College
B.S. National-Louis University
sali@oakton.edu
847.635.1684
Lincy Chandy, RHIA, CCS
Lecturer
A.A. Oakton College
B.S. National-Louis University
lchandy@oakton.edu
847.635.1684
Patrick Dunne, RHIT
Lecturer
A.A. Oakton College
B.S. Eastern Michigan University
pdunne@oakton.edu
847.635.1684
Geraldo Salvacion, RHIT
Lecturer
A.A. Oakton College
B.S. National-Louis University
gsalvaci@oakton.edu
http://www.oakton.edu/~gsalvaci
847.635.1435
Traci Strobel, CCS-P
Lecturer
B.S. Bemidji State University
tstrobel@oakton.edu
847.635.1684
Davita Webb, RHIT
Lecturer
A.A.S. Oakton College
B.S. George Williams College
M.H.A. National Louis University
dwebb@oakton.edu
http://www.oakton.edu/~dwebb
847.635.1684
Ms. Sherry A. DeMonte, RHIT, CCS-P
Health Information Technology
Oakton College
Eunju Do, RHIA
Health Information Record Services
Northshore University Health System
Nancy Coffman-Kadish, MS, RHIA, CAPM
Vice President Clinical Research and Data Abstraction
CIOX Health
Karen Conway, CTR
Senior Cancer Registrar
Northwestern Medicine West Region
Ava Dacka, RHIT, CTR
Senior Cancer Registrar
Northwestern Memorial Hospital Chicago
Judy Ferraro, RHIA
Health Information Technology
Oakton College
Ms. Linda Frank, MBA, RHIA
President
Innovative Workflow Technologies
Kathleen Green, RHIT
Clinical Coding Department
Northwestern Memorial Hospital
Bojana Nikolic, RHIA, CHC, CCS, CPC
Senior Analyst
Northshore University HealthSystem
Cynthia (Cindy) Penkala, CMM, CMPE
Director, Division of Practice Transformation and Member Education
American Osteopathic Association
Adriana Raicu, RHIT, RHIA, BA
Remote Outpatient Coding Technician 1
Advocate Aurora Health
Maribel Romero, CTR, CPE
Manager, Oncology Data Manager
Swedish Covenant Hospital
Yanira Pagan, RHIT
Coding Compliance Coordinator
Ann & Robert H. Lurie Children's Hospital of Chicago
Lyudmila Shilshut, MS CBCS
Billing Manager
North Suburban Physicians Group
Anna Taha, MD, RHIA, CCS, CDIP, CCDS, CCS-P, COC, CPC
Operations Coordinator
Northwestern Memorial Hospital
Maureen Warner, RHIA
Manager, Medical Records/HIM
Advocate Lutheran General Hospital
Maria Novi-Hammer, CCA
Director of Sales
The Merion
FAQ
The clinical practicum allows students to apply the knowledge and concepts taught in NCRA-Accredited Formal Education Programs. The practicum strengthens a student's understanding of cancer registry principles through hands-on application. The clinical practicum is the final requirement of all NCRA-accredited programs.
Some students have difficulty finding facilities to complete the 160-hour clinical practicum. To address this challenge, NCRA created the ICA Program to provide students with advisors to supervise the portions of the 160-hour clinical practicum that can be completed online. This includes 31 total hours: 21 hours for abstracting, seven hours for casefinding, and three hours for HIPAA.
Once a student has completed all the coursework in an NCRA-Accredited Formal Education Program, they may request an advisor through NCRA's ICA online application. Once appointed, the ICA and student will work together to determine the approved-online activities to complete. Learn more about NCRA's Virtual Clinical Practicum Catalog.
NCRA is actively recruiting ICAs to the program, and our goal is to ensure all students who request an ICA be assigned one, but we cannot guarantee it.
Students applying to the ICA Program must be enrolled in an NCRA-Accredited Formal Education Program and have completed all the coursework. The student will be required to provide documentation of coursework completion when completing the ICA online application.
An ICA member is an experienced CTR and NCRA member.
Licensure Requirements: Each state and territory has different licensure and certification requirements.  Oakton has researched and/or contacted state licensing authorities to confirm that the program meets the educational requirements leading to professional licensure.  Other licensure requirements may include professional certification exams, background checks, years of work experience, fingerprinting, etc.
Licensure information is reviewed and updated on this site in June of each year. Licensure information is reviewed and updated on this site in June of each year. As of July 1, 2020, we have determined that individuals that successfully complete Cancer Registry Management Certificate Program curriculum:
Meets the education requirements leading to licensure/certification in these states and U.S. Territories: Illinois
Does NOT meet the education requirements For licensure/certification in these states and U.S. Territories: 
We have not made a determination if the program curriculum meets the requirements for licensure/certification in these states and US Territories: Alabama, Alaska, American Samoa, Arizona, Arkansas, California, Colorado, Connecticut, Delaware, District of Columbia, Florida, Georgia, Guam, Hawaii, Idaho, Indiana, Iowa, Kansas, Kentucky, Louisiana, Maine, Maryland, Massachusetts, Michigan, Minnesota, Mississippi, Missouri, Montana, Nebraska, Nevada,New Hampshire, New Jersey,New Mexico, New York, North Carolina, North Dakota, Northern Mariana Islands, Ohio, Oklahoma, Oregon, Pennsylvania, Puerto Rico, Rhode Island, South Carolina, South Dakota, Tennessee, Texas, U.S. Virgin Islands, Utah, Vermont, Virginia, Washington, West Virginia, Wisconsin, Wyoming
If you intend to practice in any state other than Illinois, you should contact the appropriate licensing agency to independently verify whether Oakton's program satisfies the educational requirements for licensure in a particular state before beginning Oakton's program. Be aware that state licensure requirements may change from time-to-time and that states may have conditions for licensure in addition to educational requirements. 
This information is provided to meet the Disclosure Requirements for Academic Programs Leading to Professional Licensure or Certification.
You can find more information and FAQs on the National Cancer Registrars' Association (NCRA) website.