Physical therapist assistants play an important role in recovery, helping patients regain movement and manage pain after injuries and illnesses. Working under the supervision of a physical therapist, the physical therapist assistant helps maneuver the patient's body through stretches and exercises and oversees other important treatments. It's an important and rewarding job and offers chances for a real connection with patients.
Oakton's Physical Therapist Assistant (PTA) Program teaches you the essential skills to provide this skilled, direct patient care under the supervision of a licensed physical therapist in a variety of health care settings. You can earn an associate in applied science (A.A.S.) degree by taking 69 credit hours of general education and PTA courses or pursue the PTA pathway, a recommended sequence of courses.
Courses at our Des Plaines campus include classroom and laboratory instruction in such therapeutic interventions as heat and cold applications, electrotherapy and therapeutic exercise. You'll also enrich your learning through a planned clinical experience in off-campus medical facilities.
You will have to pay laboratory fees, provide proof of health insurance, purchase uniforms, provide your own transportation to four assigned clinical facilities and participate in laboratory activities that require applications of physical therapy treatments. Laboratory classes also require you to wear appropriate clothing that exposes selected body areas necessary for the teaching and learning of physical therapy assessments, treatments and interventions.
When you graduate from this program, you will be eligible to take the National Physical Therapy Exam for Physical Therapist Assistants and become a licensed PTA in Illinois
Enrollment is limited. There are a number of minimum requirements for admittance. (Please note: meeting those requirements does not guarantee admission.) For more information on program admissions and how applications are decided on, please view our Admission Requirements.
Degree and Pathway
Among the learning outcomes for our 69-credit hour program, you will be prepared to apply current knowledge, theory, and clinical judgment while considering the patient/client perspective and the environment, based on the plan of care established by the physical therapist.
This pathway is recommended for students pursuing an Associate in Applied Science degree in Physical Therapist Assistant. General Education courses should be selected from the list of IAI General Education Courses.
What's Next?
We are glad you are considering attending Oakton College. No matter where you are in your decision-making process, we are here to help you with your next steps. Whether you're ready to apply now, need information on paying for college or have questions and want to contact someone, we're here to help.
Enrolling at Oakton College can save you thousands of dollars and help you earn more over the course of your career. Our tuition is among the lowest in the region, and we offer many ways to bring your costs down even more.

99 percent of Oakton students graduate without debt.

To help you get there, you can apply for a scholarship, which you don't have to pay back. We award $12 million in scholarships annually. Financial Aid includes grants, loans, and other forms of financial assistance that can reduce your costs of attending college.

We offer payment options that give you control over how you pay. Pay all at once or spread your payments over the course of the semester.

Learn more about your options for paying for your education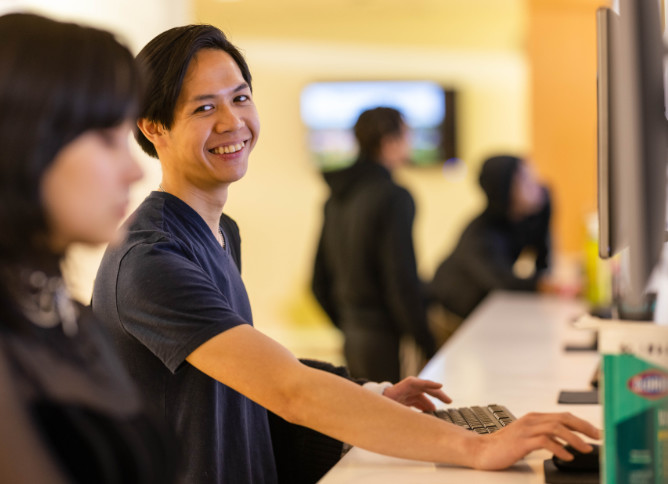 As your community college, we serve students from various backgrounds. We aim to make the application process as easy and as clear as possible for everyone.
We can help you get started on a degree or certificate.
Applying to Oakton is fast and easy
.
Your first step before you begin your studies is filling out an admission application and completing your enrollment process.
Get Started at Oakton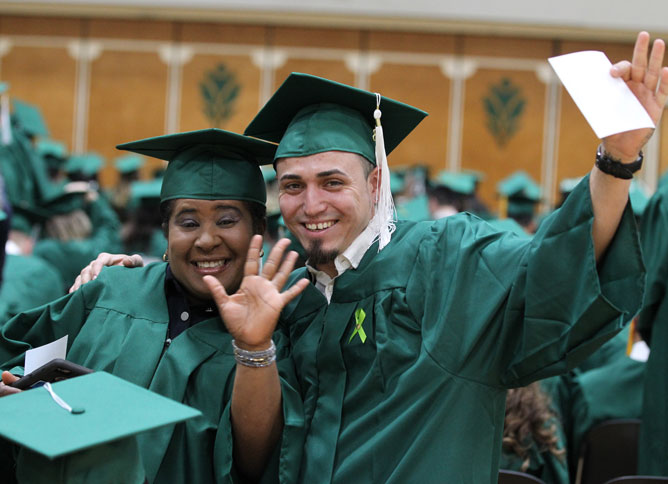 Important Information
High school graduation or High School Equivalency Certificate if less than 20 credit hours of U.S. college credit.
Weighted, cumulative college GPA of 2.50 or higher (or high school GPA for those with fewer than 12 college credits).
Official transcripts of all colleges attended.

Foreign high school graduates or students with foreign college credits need to send English-translated copies of their transcripts to Educational Perspectives. Students with foreign college credit should request a catalog match.

ACT score of at least 18 (within the last three years), SAT score of 960 or higher (within the last three years), or 12 hours of college credit with at least four credit hours of laboratory science. 

One year of high school or one semester of college survey course with lab for each:

Biology (Oakton's equivalent BIO 101, BIO 121, BIO 231, or BIO 232, completed within the last five years with a minimum grade of C; and

Physics (Oakton's PHY 101 or equivalent four semester credit hours with lab), completed within the last five years with a minimum grade of C. (italics) Course content must be equivalent to Oakton's PHY 101 otherwise two semesters of higher level physics are required.

Completion of Oakton composition placement test, placing into EGL 101, or evidence of credit in EGL 101 or its equivalent.
Limited Enrollment Health Center Accuplacer® Reading Assessment test, taken at Oakton's Testing Center, with a minimum score of 250. Scores from more than two attempts will be averaged. Results will expire after three years.

Student observation essay after completing a 10-hour observation at a Physical Therapy facility.

Recommendation: One recommendation from a licensed physical therapist (PT) or a licensed physical therapist assistant (PTA) at the observation site. A minimum of 10 hours of observation must be spent with the licensed PT or PTA. 

The observation essay form and recommendation links are available in the student application portal after starting the application. See "Limited Enrollment Application Process" on the next page for more information about the application process.
Other Requirements
Clinical requirements include passing a drug test, having a clear criminal background check, and clear health requirements including vaccinations and insurance before the start of the PTA program.
In this program, you will take courses involving off-campus clinical rotation. You are required to submit a current and complete physical examination, including immunizations, prior to clinical courses and a copy of your health insurance card to prove coverage. Clinical requirements include passing a drug test and having a clear criminal background check before the start of the PTA program.
We also recommend that you view an Information Session video below prior to applying.
1. New students should apply online. Current Oakton students should apply through their myOakton account.
2. View your Admission Checklist online. Your New Student Portal includes Admission Checklist and next steps.
3. Submit admission documents, including official transcripts (high school, college, AP, military) and proof of residency.
4. Complete the minimum requirements for admission.
5. Students eligible for early decision are notified in writing of their ranking status in March. All other PTA applicants will be notified in June.

All applicants are encouraged to meet with a Health Career Advisor, healthcareeradvising@oakton.edu.
Clinical placements require a health assessment, certain immunizations, yearly flu vaccine, substance abuse testing, criminal background check, specific skill certification (i.e., CPR) and health insurance. These requirements represent an additional cost to the student.
All Oakton College Health Career students in nursing, physical therapist assistant, medical laboratory technology, pharmacy technician, phlebotomy, health information technology, cancer registry management, and medical assistant programs must have "clear" criminal background checks and drug screens in order to participate in any and all clinical components of any health career program courses. See the health career programs pages for further details.
To comply with state statutes and clinical affiliation agreements, and to provide a safe environment for students, employees, and patients cared for by students, those accepted into Oakton's health career programs will be required to complete a criminal background check and drug screening through a company contracted by the College. Health Career students will be charged a fee for this service.
Timelines for completing criminal background checks and drug screens may vary among the various programs. Deadline dates for each program will be provided by the individual department chairs at the time of a student's acceptance into a health career program.
Students without a clear criminal background check and/or clear drug screen will not be allowed to enroll in clinical practicum courses or attend clinical programs. This would further necessitate that the student withdraw from the health career program at that time.
Students who refuse a criminal background check and/or drug screen will not be considered "clear" and will not be authorized to participate in the clinical component of the health career program, necessitating withdrawal from the program at that time.
Individual results of student background checks and drug screens are considered confidential.
Determination of whether or not a student can participate in the clinical component of a particular health career program will be communicated to the respective department chairs by the Background Check/Drug Screen vendor. Students may view their personal results on the vendor's website.
Successful completion of the PTA Program requires the student to participate in laboratory classes in which real physical therapy interventions are practiced and administered to classmates and staff, and to satisfy the clinical training component of the program in which physical therapy interventions are administered by the student to real patients.
Students are required to attend four different clinical training experiences designed to expose the student to the depth and breadth of contemporary physical therapy practice.
The student must be able to apply the knowledge and skills required to function in a wide variety of clinical settings and situations while providing the spectrum of physical therapy interventions.
Patients have a right to safe and quality healthcare from PTA students and graduates. Classmates and staff have a right to safe practices while in the classroom and laboratory. Because of these rights, the following essential skills have been adopted. These essential skills represent reasonable expectations of the PTA student for the performance of common physical therapy functions.
Each student must be able to perform each of the Essential Skills:
PHYSICAL
Safely, reliably and effectively assess status by visual, tactile and auditory methods.
a. Visual ability, corrected as necessary, to recognize and interpret facial expressions and body language, identify normal an abnormal movement patterns, discriminate color changes, interpret access to the environment, and gather information from medical records and professional literature.
b.Tactile ability to palpate pulses, detect changes or abnormalities in skin texture, skin temperature, body segment contour, muscle tone and joint movement
c. Auditory ability, corrected as necessary, to recognize and respond to soft voices and to effectively use devices for measurement of blood pressure and breath sounds.


Operate and monitor various types of electrical and mechanical therapeutic equipment and apply these safely, reliably and effectively.
a. Visual ability, corrected as necessary, to read and interpret indicators, gauges, dials, etc on physical therapy equipment.
b. Auditory ability, corrected as necessary, to recognize and respond to auditory timers, call bells, equipment alarms, etc.
c. Ability and dexterity to manipulate and operate various types of physical therapy equipment and devices which involves adjusting gauges, dials, small nuts and bolts, settings, small tools, goniometers, tape measures, etc.


Regularly lift and move moderate weight (25 – 50 pounds) and exert enough pushing and pulling force as may be required to position or move patients and equipment, assist or resist a patient with exercise applications.


Frequently lift and move heavier weights (up to 150 pounds) as may be required for safe transfers and support of patients.


Spend prolonged periods of time (up to 90 minutes) without rest; walking, standing, sitting, bending as well as crawling, reaching, pushing and pulling.


Posses the coordination, speed, agility necessary to assist and safely guard (protect) a patient who is walking, exercising, or performing other rehabilitation activities, and appropriate body mechanics to react safely and appropriately to sudden or unexpected movements of patients and/or classmates.


Ability to endure a 40-hour work week during clinical education courses which typically involves working 8 hours per day, 5 days per week.


Ability to administer CPR and emergency First Aid safely, reliably and competently without assistance.


Communicate in both written and verbal formats essential information about patients, treatments, and status to physicians, co-workers, patients and their families, instructors, and clinical staff.
a. Ability to effectively interpret and express both verbally and in writing in English.
b.Ability to recognize, interpret and respond appropriately to nonverbal communications from patients, staff and others.
c. Ability to effectively use a computer and operate software programs for documentation, research, and other clinical and classroom functions.
d. Ability to use a telephone.
COGNITIVE
Demonstrate the organizational and time management skills necessary to carry out multiple treatment plans on a daily basis and within the established productivity requirements and time constraints.
a. Ability to work with multiple patients and families and colleagues all at the same time.
b. Ability to prioritize multiple tasks.


Make decisions and then act on the decisions based on assessment of a particular patient or situation including emergency situations while adhering to time constraints.
a. Ability to recognize potentially unsafe situations and react in an appropriate timely manner.
b. Communicate rationale or reasoning to justify decisions made.
c. Read and make adjustments as necessary of various meters, scales, and measuring devices.


Follow job related logical thought processes.
a. Apply knowledge of principles, indications, contraindications, and precautions for the full spectrum of physical therapy interventions utilized in contemporary physical therapy practice.
b. Apply principles of logical or scientific thinking to define problems, establish facts, and draw valid conclusions.
c. Participate in the process of scientific inquiry and procure evidence based information and apply it to the practice of physical therapy.


Take initiative and work independently yet recognize self limitations.
a. Comprehend scope of practice for PTA.
b. Adhere to regulatory requirements including standard precautions and infection control policies.
c. Display ability to initiate patient care or other appropriate clinical activities without requiring explicit instruction to do so.
d. Demonstrate ability to make productive use of classroom, laboratory, and clinical time.
e. Adheres to program and facility preventative health requirements including but not limited to vaccinations screenings and treatments for latent or active diseases.


Organize, supervise, delegate, and manage resources, including human resources.
AFFECTIVE
Demonstrate the interpersonal skills necessary to regularly interact effectively with patients and their families, physicians, clinical instructors and staff, faculty, and classmates.
a. Engage in respectful, non-judgmental interactions with individuals from various lifestyles, cultures, beliefs, races, ages, socioeconomic classes, and abilities based on mutual trust.
b. Develop and maintain effective respectful working relationships with colleagues, peers, patients and their families, instructors and faculty, and the general public.
c. Work effectively as part of an interdisciplinary team.
d. Practice professional and respectful physical touch across genders.
e. Maintain professional demeanor and consistently display professional behaviors in all clinical interactions.


Effectively attend to people, information and tasks in a complex, highly stimulating environment.


Cope, in a professional manner to common patient, clinical, or school related stressful situations.
a. Cope with heavy workloads, including class work, patient demands, physician or other staff demands, and changes in schedules.
b. Work effectively with challenging and terminally ill patients.
c. Treat patients regardless of health condition or infectious status of patients.
d. Work with patients, instructors, and other clinical staff, faculty and classmates during stressful situations including but not limited to medically or emotionally unstable individuals, providing CPR or other emergency situations.


Regularly accept guidance and supervision from superiors, instructors and faculty.


Take responsibility for mistakes, and errors in judgment and decision making. Accept constructive criticism and adjust behavior accordingly.


Encourage cooperation and collegial relationships with classmates, instructors, other healthcare providers, patients and their families.
a. Ability to motivate and positively influence patients and others.
b. Ability to collaborate with others.
c. Ability to consult with others to clarify and problem solve.


Maintain confidentiality of patients, classmates, clinical business issues, records, and exams.
The above statements were derived in part from job descriptions and work expectations from various physical therapy facilities and behavioral and academic expectations from the physical therapy educational community.
Each student's right to participation in the clinical portion of the curriculum is also contingent upon compliance with the rules of the clinical facility. The clinical facility has the sole discretion to determine when its rules have been violated.
Oakton College does not discriminate on the basis of race, color, creed, religion, national origin, disability, age, sexual orientation or marital status.
Students must be able to meet each of these essential skills. Those who have a documented learning, psychological, or physical disability may be entitled to reasonable academic accommodations or services. Requests for accommodations or services must be made through the Access and Disability Resource Center at the Des Plaines or Skokie campus. All students are expected to fulfill essential course requirements. The College will not waive any essential skill or requirement of a course or degree program.
The Physical Therapist Assistant Program at Oakton College is accredited by the Commission on Accreditation in Physical Therapy Education (CAPTE).
3030 Potomac Ave., Suite 100
Alexandria, Virginia 22305-3085
Telephone: 703-706-3245
Email: accreditation@apta.org
Website: http://www.capteonline.org

If needing to contact the program/institution directly, please call 847-635-1857 or email mmendoza@oakton.edu.

CAPTE is the only accreditation agency recognized by the United States Department of Education and the Council for Higher Educational Accreditation to accredit physical therapist assistant education programs. It establishes and applies standards that assure quality and continuous improvement and reflect the evolving nature of education, research and practice.
Complaints regarding the program should be first addressed to PTA Program Chair Melissa Mendoza. An appointment to discuss the problem should be scheduled via phone to 847.376.7182 or email mmendoza@oakton.edu.
Unresolved complaints should be directed to Maribel Alimboyoguen, Dean of Health Careers via phone to 847.376.7053 or email malimboyoguen@oakton.edu.
All complaints will be documented, including the projected outcome, and securely filed within the program.
Complaints regarding accreditation of this program should be addressed to the Commission on Accreditation in Physical Therapy Education at 3030 Potomac Ave., Suite 100, Alexandria, VA 22305.
Program Outcome Data
Two-year Average Program Outcome Data: (2021 and 2022 graduates)
80% Graduation Rate
100% First Time Pass Rate
100% Ultimate Pass Rate
100% Employment Rate
Annual Program Outcomes




Year

Graduation
Rate

First Time
Pass Rate

Ultimate
Pass Rate

Employment
Rate

2018

82.1%

100%

100%

100%

2019

82.1%

100%

100%

100%

2020

84%

94%

100%

94%

2021

72%

100%

100%

100%

2022

85%

100%

100%

100%
Our Physical Therapist Assistant Program Financial Fact Sheet outlines the cost of the program for in-district vs out-of-district students. It compares tuition to private institutions and provides resources to research the cost of living and financial support.

"The faculty are all really smart and highly-skilled professionals. I know I'm learning it from the best because they're working in the field currently—they're bringing in stories from patients they worked with last week. They know exactly what I need to do to succeed."
PTA Alum
John's Story
Meet Your Faculty and Experts
Oakton's Physical Therapy faculty are talented teachers and healthcare practitioners. The Physical Therapy Assistant Program is overseen by an expert panel of clinicians, physical therapists, and educators. 
Melissa Mendoza, Chair
Professor of Physical Therapist Assistant
M.S. Boston University
D.P.T. Saint Louis University
N.C.S. American Board of Physical Therapy Specialist
mmendoza@oakton.edu
847.376.7182
Office: 204A, Lee Center Des Plaines
Abigail Garcia
Assistant Professor of Physical Therapist Assistant
D.P.T. University of St. Augustine for Health Sciences
abgarcia@oakton.edu
847.376.7063
Office: 203, Lee Center Des Plaines
Mary Ann Nedorost
Professor of Physical Therapist Assistant
MBA University of Illinois of Chicago
Juris Doctor from John Marshall Law School
D.P.T. Rosalind Franklin University of Medicine and Science
mnedoros@oakton.edu
847.635.2613
Office: 2150, Des Plaines
Martina Azizi, DPT
Outpatient Orthopedic Physical Therapist
NorthShore University Health System

Emily Birney, PTA
2nd In Command
Team Rehabilitation
Lauren Canon, DOR, MS, CCC-SLP
Director of Rehabilitation Services
Holy Family Medical Center
Myly Castillo, DPT
Physical Rehabilitation Services at the
NCH - ICC
Northwest Community Hospital
Luke Jarosinski, PTA
Rehab Director
Westminster Place
Lisa Heswall, PTA
Illinois Bone and Joint Institute

Christine Moorehouse, PT
Clinical Instructor
Accelerated/Athletico Rehabilitation

Vicki Parker, PTA
Manager
Chicago Health and Physical Therapy

Julie Petelle, PTA
Outpatient Physical Therapy
RPI Services, Inc

Renee Ramos, PTA
Assistant Administrator
Generations Healthcare Network

Debra Sierminski, PTA
Team Leader
Advocate Lutheran General Hospital
Crystal Smith, DPT
Physical Therapist
Edward Hines, Jr. VA Hospital
Jodi Steiner, PTA
Physical Therapist
Whitehall PRN
Karen Stevens, PT, DPT, MS, OCS
Faculty Member
Rosalind Franklin University
Dept. of Physical Therapy
Patrick Wargo, PTA
Staff PTA/Clinical Instructor
Lutheran Home

Ex-Officio Members:

Victoria Cleary
Administrative Assistant for the PTA Program
Oakton College

Jennifer Crowley
Senior Health Career Advisor
Oakton College
Elizabeth Dempsey, PTA
PTA Lab Instructor
Oakton College
Abigail Garcia
Assistant Professor of PTA Assistant
Oakton College
Melissa Mendoza, DPT
Chairperson, PTA Program
Oakton College
MaryAnn Nedorost, DPT
Academic Clinical Coordinator, PTA Program
Oakton College
Frequently Asked Questions
The Admission process is competitive and selective and requires preparation. The maximum number of students that the program can accept is 32. Many times, the program receives more applicants than spaces available, allowing the program to be selective. Selection begins by ranking 
Applicants that completed files and minimum requirements by the application deadline
 using a numerical point system. The top 32 ranked applicants will be interviewed by the program chair or admissions committee beginning in the following April. Priority admission is given to legal residents of Oakton College District 535. Out-of-state and visa holders may be ranked after July 1, based on space availability. Please see 
admission requirements
 for information on how to prepare for admission.
You will meet with one or more of the physical therapy faculty to discuss your interest in and capacity to work as a physical therapist assistant. You will be expected to have gained first-hand knowledge of what PTAs do and have considered how you would be good for the field as well as what being a PTA would do for you. You will need to demonstrate good verbal communication skills essential for working in a patient care setting. Our goal is to use the interview to help you and us make a decision about the appropriateness of physical therapy as a career for you. Any applicant who does not complete a satisfactory interview may not be considered for admission.
The on-site observation requirement gives applicants a first-hand look at PTAs in the workplace. You'll be able to ask questions, learn more about clinical settings and patient needs, and gain a better understanding of the difference between physical therapists (PTs) and PTAs. All of this information can help you decide if becoming a PTA is a good career choice for you.
Any non-PTA prefixed courses in the PTA curriculum, including Anatomy and Physiology I and II (BIO 231 and BIO 232) and Medical Terminology (HIT 104).
You are required to participate in lab activities, which require the application of real physical therapy treatments. You'll need to wear appropriate lab attire that exposes various body parts necessary for the teaching and learning of physical therapy assessment, treatment, and interventions.
PTA coursework should take precedence over work obligations. It is recommended that full-time students not work. Part-time students are advised that if they do work, their work schedules should be flexible to accommodate semester changes in class and clinical schedules. Students should be advised that the course, clinical and lab schedules will not be altered to accommodate a student's employment schedule.
You will begin clinic education in the second semester including five- and six-week summer clinicals. This means you have four clinic education rotations. An attempt is made to give students a varied experience so that they know how to work with different kinds of facilities and patients. Therefore, it is not always possible to have each clinical site convenient to your home. You are responsible for your own transportation to the clinical site. There may be additional costs associated with clinical education such as parking and meals. Clinical requirements include health screenings and vaccinations, drug and alcohol testing, and a criminal background check. A valid Social Security number is required to comply with the criminal background check requirement. Visit
www.idfpr.com
for more information.
Yes, you must take and pass the National Physical Therapy Exam for PTAs in order to be licensed to practice in Illinois. Most states require licensing in order to work. 
Licensure Requirements: Each state and territory has different licensure and certification requirements.  Oakton has determined that its PTA program meets one of the major educational requirements leading to professional licensure in all U.S. States.  Dependent upon an alternate state's Physical Therapy Practice Act, additional licensure requirements may be required.  Additional requirements may include additional exams, background checks, years of work experience, fingerprinting, etc.
Licensure information is reviewed and updated on this site in June of each year.  As of July 1, 2020, we have determined that individuals that successfully complete Oakton's Physical Therapy Assistant Program curriculum:

Meets the education requirements leading to licensure/certification in these states and U.S. Territories: Alabama, Alaska, American Samoa, Arizona, Arkansas, California, Colorado, Connecticut, Delaware, District of Columbia, Florida, Georgia, Guam, Hawaii, Idaho, Illinois, Indiana, Iowa, Kansas, Kentucky, Louisiana, Maine, Maryland, Massachusetts, Michigan, Minnesota, Mississippi, Missouri, Montana, Nebraska, Nevada, New Hampshire, New Jersey, New Mexico, New York, North Carolina, North Dakota, Northern Mariana Islands, Ohio, Oklahoma, Oregon, Pennsylvania, Puerto Rico, Rhode Island, South Carolina, South Dakota, Tennessee, Texas, U.S. Virgin Islands, Utah, Vermont, Virginia, Washington, West Virginia, Wisconsin, Wyoming

Does NOT meet the education requirements For licensure/certification in these states and U.S. Territories: 

We have not made a determination if the program curriculum meets the requirements for licensure/certification in these states and US Territories: 

Oakton College's PTA Program is a CAPTE (Commission of Accreditation in Physical Therapy Education) approved program. Graduates of Oakton's PTA program satisfy one element required to practice in any of the United States.  If you intend to practice in a state other than Illinois, you should contact the appropriate licensing agency to independently determine what additional elements, if any, are required to gain licensure in that state.   

Here are some useful links to help you determine those requirements:
Jurisdiction Licensure Reference Guide: This webpage informs you whether a jurisprudence exam, criminal background check, or other criteria is required to obtain licensure in other states.  A jurisprudence exam is a separate exam that tests your ability to understand the state's Physical Therapy Practice Act. 
FSBPT Licensure Reference Guide: This is a free resource giving you pertinent Licensing Authorities Contact information listed by states in alphabetical order.  
Be aware that state licensure requirements may change from time to time. 
The application submission period begins on October 1 of each fall semester and runs until June 1 of the following year. Students that have a completed application and checklist documents by February 14, and rank as eligible for an early decision interview, will be contacted in March. Students are responsible for making sure files are complete by the published deadline for each application cycle.
Most PTA courses consist of lecture and lab components. Classes meet four half days each week during the day - specific days and times vary each semester. During two academic semesters, the schedule includes an additional eight hours per week of clinical education time. There are also two full-time summer clinicals. General education courses must be scheduled around the PTA program courses and clinical.
The program takes four full semesters and involves clinical placements in summers after both the first and second years. If you begin with credits, you will have a lighter load each semester.
While no one is guaranteed a job, the current job market for PTAs in the Chicago metro area and nationwide is good. See Program Outcomes for the latest statistics.