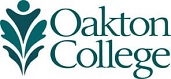 Applying to Oakton
General online application ($25 fee)
Complete our general admission application to begin your enrollment process as a degree or certificate seeking, or visiting student at Oakton.
Degree-seeking students plan to:
earn an Associate degree at Oakton.
transfer to a four-year college/university.
Certificate-seeking students plan to:
earn a career certificate at Oakton.
Visiting students plan to enroll in:
one or more courses at Oakton to transfer back to a home institution.
classes to meet a personal or professional goal.
classes as an AuPair/F-1 student guest.
*Additional Application Categories
The application and admission process varies if you are applying as:
Current students
Students who have taken a class within the last three years do not need to re-apply, and are able to login to myOakton to register for classes.
Forgot your login? Look it up here.
Forget your password? Contact the IT Help Desk helpdesk@oakton.edu or 847.635.1965 for assistance.
Returning students
Students who have not taken a class within the last three years must apply again, however the application fee is waived.
Admission Requirements
To be admitted you must be 18 years of age or older. If you are under age 18, you must have graduated from an accredited high school, or hold a General Education Development (GED) Certificate.
More information is available for:

Note: Oakton limits connections from outside the U.S. to many of its systems, including myOakton. If you plan to be out of the country for part or all of a term, you will not be able to pay your bill, check your grades, register, or perform other transactions usually accessible through myOakton. In addition, some online classes are not accessible from outside the U.S.

Do you have a question about
Oakton Community College?
Enrollment Center
Des Plaines
Room 1860, 847.635.1700
Skokie
Room A100, 847.635.1400
Hours
Monday - Thursday: 8:30 a.m. - 6 p.m.
Friday: 8:30 a.m. - 5 p.m.*
Saturday - Sunday: Closed *
*Oakton is closed Friday through Sunday during the summer.