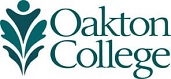 Apply for a Health Career Program
Health career programs accept a limited number of students each year. Meet with a health career advisor (see below) to review admission requirements and start the application process.
Certificate Programs
Associate in Applied Science Degree (A.A.S.)

Information Sessions
View the schedule.  Free Health Careers Information Sessions are offered several times a year at both the Des Plaines and Skokie campuses.

Health Career Program Application
(See page 2 of application for deadlines).
For more information about the application and enrollment process, call Student Recruitment & Outreach at 847.635.1835 or contact someone from the following list.
Health Career Contacts
Jennifer Crowley, Health Career Advisor
jcrowley@oakton.edu, 847.635.1844
Health Information Technology (HIT)
Medical Coding and Billing (HIT)
Medical Laboratory Technology (MLT)
Phlebotomy (PBT)
Physical Therapist Assistant (PTA)
Pharmacy Technician (MLT)

Kathleen Dynek, BNAT Assessment and Advising Specialist
kdynek@oakton.edu, 847.635.1464

Basic Nurse Assistant Training (BNAT)


Jhosa Pagulayan, Program Chair
Jpagulay@oakton.edu, 847.376.7642

Julie Rosenberg, Health Career Advisor
jmrosenb@oakton.edu, 847.635.1266
Nursing (NUR)
Medical Office Assistant (MOA)
For information on the Horticultural Therapy
htcertificate@chicagobotanic.org