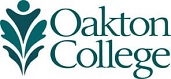 Forms
Application Packet
Note: Use the International Applicant Checklist to help you complete the application process.
All forms must be completed and clearly marked with your name. Return to:
Cynthia Lynn
International Students and Limited Enrollment Specialist
Oakton Community College
Admission and Enrollment Management
1600 E. Golf Road, Des Plaines, IL 60016
USA
Health Insurance
Oakton works with First Agency, Inc. Insurance Company to offer group insurance rates to students.