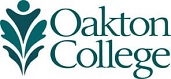 Apply as a Summer-Only Student
NOTE: Listed summer classes will be delivered in an online format only. The College is assessing options for remotely delivering lab-based courses and other courses that typically require face-to-face instruction.
1. Apply.
If you have not yet completed an application for admission, apply now. If you have taken a class within the last three years, begin with step 3 (Register for Classes).
2. Complete Online Orientation.
Satisfy your mandatory orientation requirement by completing a one-hour online orientation. Visit your New Student Portal and select "Next Steps" to get started.
Online orientation must be completed prior to registering for classes.
3. Register for Classes.
Register online. You will need your Oakton username and password to login to your myOakton.edu account.
COURSE PREREQUISITE REQUIREMENTS
To request a prerequisite override, print and complete the Prerequisite Override Request Form (Please close the browser when you are done.) and submit with an unofficial or official copy of your transcript by mail, or fax (847.635.1706), or email (enrollmentcenter@oakton.edu). Requests will be evaluated within two business days from the date received. If approved, an online override will be issued, allowing you to register online or in person. You will only be contacted if any errors occur during processing.
PLACEMENT
Placement is required if you plan to:
enroll in a math and or English course, and do not meet the prerequisites
continue at Oakton to earn a degree, placement is required. 
Learn more about placement at Oakton.
4. Pay Tuition.
After registering, you can pay your tuition online or enroll in the E-Z Pay Online Tuition Payment Plan.
TRANSCRIPT
Official transcripts are required for students seeking an Oakton degree. Copies can be submitted:
electronically (if your current school uses Parchment) or
via USPS mail.
For additional information regarding summer enrollment, please see below.
TRANSFER
How do I arrange to have the summer course I took at Oakton transfer to my primary school?
You will need to request an official transcript* from the  Enrollment Center. Academic transcripts may be requested in one of the following ways:
• online through Transcripts Plus.
*For more information on transcript requests, visit Records & Transcripts.
Will the course I take at Oakton transfer to my primary school?
To ensure a course will successfully transfer to your primary institution, we recommend you speak with an advisor at your college or university.
Advising Services can offer general transfer assistance. 
General Information
How many summer sessions does Oakton offer?
Regular summer school classes are offered during a seven- or eight-week period. Oakton also has a four-week interim period between the end of spring semester and the beginning of the regular summer session.
The course section number indicates the duration of the course. For example, MAT 052 750 is a seven-week course; MAT 052 801 is an eight-week course; and MAT 052 1E1 is an interim course.
When do summer sessions begin and end?
Typically summer classes begin in early June and end in late July. See the Academic Calendar for more information.
Does Oakton offer summer classes on Saturday and Sunday?
No. The College is closed on Friday, Saturday, and Sunday throughout the summer.
How often will I be in class?
Most summer school courses meet 2–4 times per week. This varies depending on the course.
How many classes may I take?
Students who want to enroll in more than 10 credit hours during the summer need to see an Oakton advisor and have their registration slip signed by the advisor.
What is the tuition rate?
See Tuition, Fees and Payment.
Am I eligible for financial assistance as a summer-only student?
Oakton financial aid is only available for students who are seeking a degree or certificate at Oakton. For more information, call 847.635.1700 or view Oakton's Financial Assistance page.
CONCURRENT HIGH SCHOOL ENROLLMENT
High school juniors and seniors who have earned a minimum cumulative grade point average of C or higher are eligible for concurrent enrollment, and can take up to one class per semester.
Visit our concurrent enrollment page to learn more and apply..
Contact the Student Recruitment and Outreach office at 847.635.1835 or email admission@oakton.edu for details.
If you plan to be out of the country for part or all of a term, you will not be able to pay your bill, check your grades, register, or perform other transactions usually accessible through myOakton. In addition, some online classes are not accessible from outside the U.S.