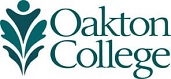 Apply as an Undocumented/DACA Student
Applying to Oakton as an undocumented/DACA student is easy.
Using the online or paper application, use 000-00-000 in the social security field if you don't have a SSN.
If you have a SSN or ITIN complete the application using that number.
Check "NO" for U.S. Citizen and check DACA or Undocumented.
Please follow all other admission steps as listed here. 
If you have earned college credits at a foreign college or university, you may be eligible to transfer credit to Oakton.
Make an appointment with the Recruitment & Outreach office if you need further assistance or to arrange for a campus visit.

For enrollment questions, contact:
José Rodríguez
Recruitment & Outreach Specialist
Office: 847.376.7126
Fax: 847.635.1890
Email: jrodriguez@oakton.edu